The Rom-Com is returning to us in full force. Sandra Bullock is yet again in her 'leading lady' bag with adventure comedy-romance The Lost City, season two of Bridgerton has taken over TikTok, and Vanessa Hudgens plays not one, not two, but three different characters in last year's Christmas romance, The Princess Switch 3. The Romantic Comedy is on the verge of a second renaissance. So before we get lost in the next Cyrano de Bergerac or Jane Austen adaptation, let's take stock of 10 Rom-Coms You Might Not Have Seen But Definitely Should
1. The Cutting Edge (1992)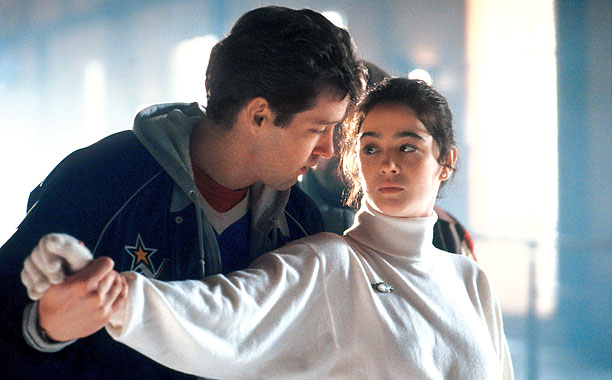 Yes, I'm a Nora Ephron girl. Sleepless in Seattle and When Harry Met Sally were staples of my childhood, and memories associated with such films could fill a book (an entire essay, to be precise). But let's be honest, Meg Ryan is a bit of a goody-two-shoes, and it's nice to occasionally see a nut case on the silver screen.
Sally might be a nightmare in a restaurant, and Annie might have broken up with charming, sweet Bill Pullman on the basis of his allergies (puh-lease), but we're supposed to find these minor (or major) flaws endearing. However, Moira Kelly enunciating "toe pick!" is one of the bitchiest, most satisfying lines in American Cinematic history.
The film follows two equally ambitious, difficult people struggling to balance form, athleticism, and artistry amidst the 1992 Olympics. He's a hockey player; she's a figure skater with an attitude—could I make it any more obvious? Drama! Romance! Skating montage!
Also, Doug (D.B Sweeney) not grasping that frickin' stopping motion is iconic (we love a film showcasing men's ineptitudes)—toe pick! And yeah, blondes are great, but The Cutting Edge knew what the folks were jonesing for: a romance for bitchy brunettes.
2. Trainwreck (2015)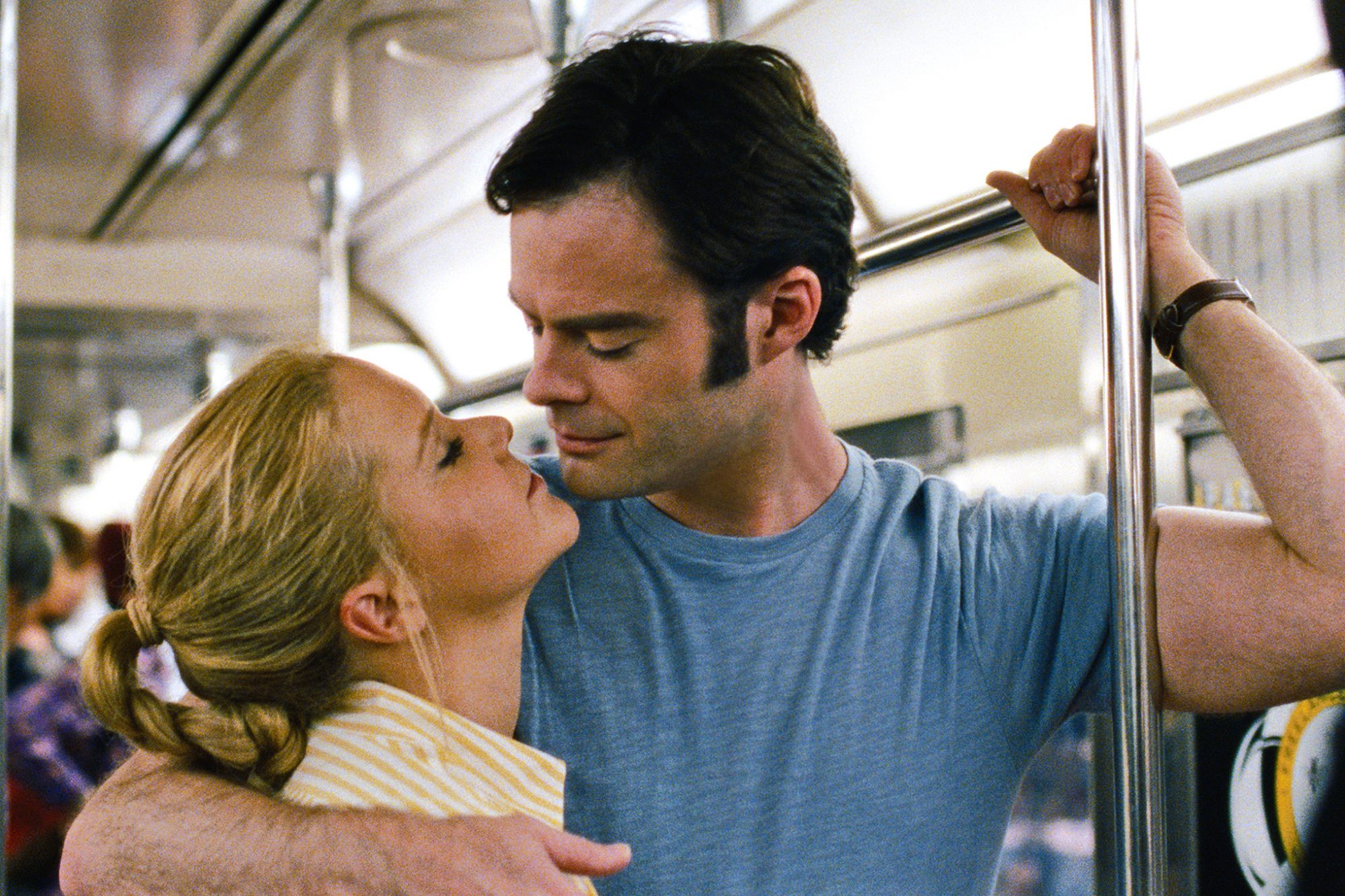 Directed by Judd Apatow, Trainwreck stars Amy Schumer (who also wrote the script) as a jaded, hard-partying journalist who falls for Aaron (Bill Hader), a sports doctor on whom she's writing a profile. It's rocky at first; she's skeptical of monogamy, but throughout the film, she opens up and finds herself learning in real-time how to be in a long-term relationship.
With supporting performances from the likes of Ezra Miller, Lebron James (um, what?), John Cena, and Brie Larson, the cast is grade-A and capable of matching the charisma of the two leads. And while Judd Apatow doesn't always do it for me, the guy knows his way around romantic comedies for schlubs. In this case, it's not an emotionally stunted white guy with weird interests (hello, Jason Segal and the Dracula puppet musical), but Amy Schumer.
Like Apatow, she's not everyone's cup of tea, but this film is Schumer at her best: funny, vulnerable, understated. In concert with Hader, the chemistry between the two leads is palpable and genuinely sweet. The scene that (rightly) stuck out to most critics was the hospital scene between Schumer and Hader. The dialogue is as follows:
Aaron (Hader)—"I think we really like each other, and we should start dating."
Amy (Schumer)—"No, I—I'm confused. Am I not communicating this right?"
Aaron (Hader)—"Do you like me?"
Amy (Schumer)—"Yeah."
Aaron (Hader)—"So we should be a couple."
Simple! Straightforward! A breath of fresh air when most rom-coms require sociopathic levels of deceit to keep our love birds apart. Traditionally, the credits roll when the unreasonably beautiful leads get together, but Trainwreck explores the messy, glorious compromises of staying in a relationship.
True, it's a little shaggy in run time, but it's idiosyncratic and heartfelt, remaining grounded in reality without veering too hard into sentiment. (Bonus points for Mike Birbiglia as the brother-in-law).
3. Love & Basketball (2000)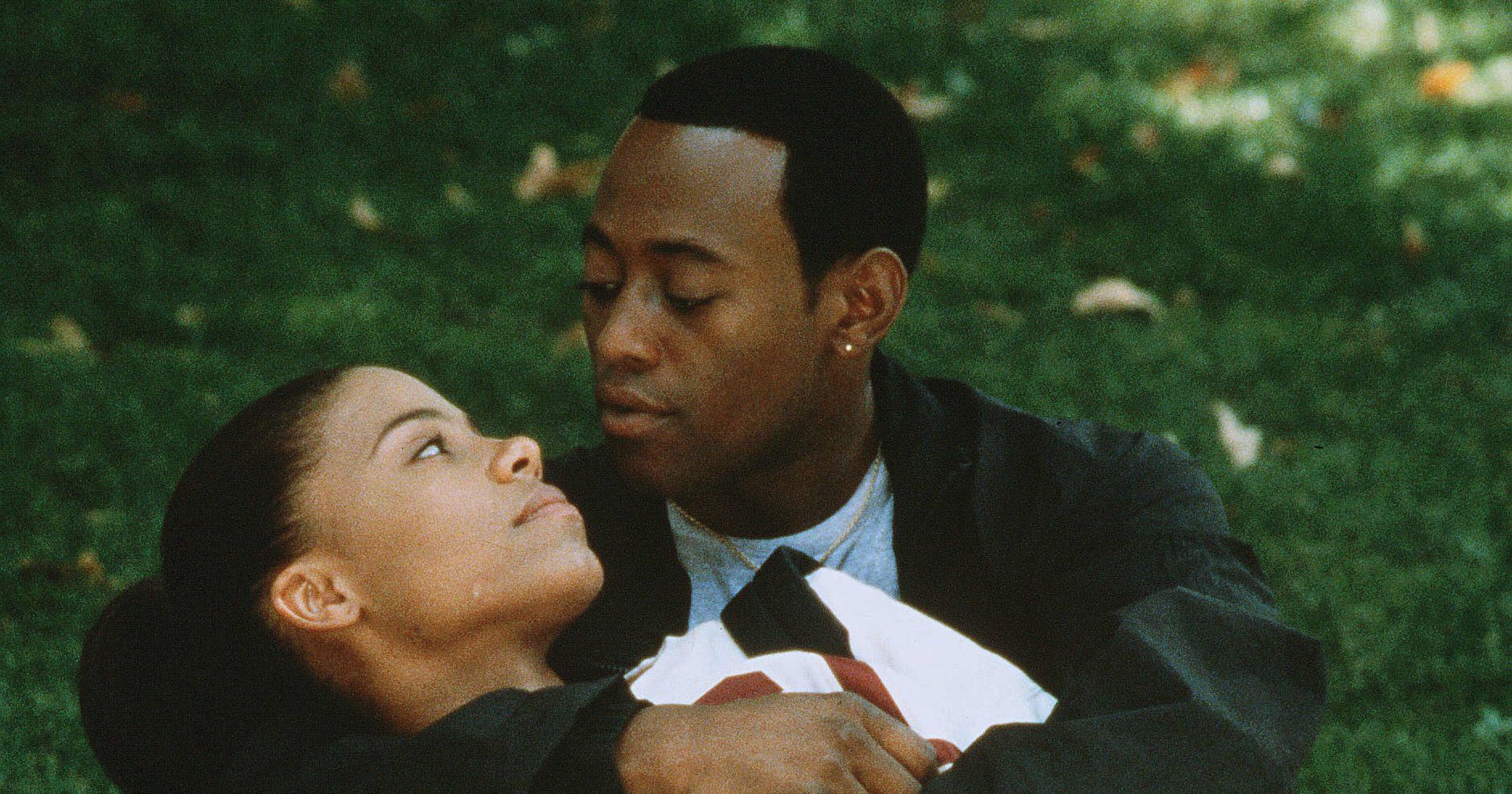 Written and directed by Gina Prince-Bythewood and produced by Spike Lee, Love & Basketball follows Quincy and Monica, two black Angelenos who dream of making it big in basketball. For Quincy, it's a lock, but Monica, equally talented, works twice as hard for her place in the sport.
The WNBA had been founded only four years before the film's release, and sexism within athletics is a central conflict within the film. In the Venn diagram of romance, comedy, and drama, Love & Basketball is more closely aligned with a rom-dram than a rom-com, but boy does the 'rom' go hard, and for that reason alone, it deserves a place in the list.
Not only does it feature the rivals-to-friends-to-lovers trope (a personal favorite of mine), but a 30-second honest conversation cannot solve the crux of the conflict between Monica and Quincy. It explores the tension of loving somebody with the same dreams in an industry where opportunities are dramatically unequal.
Love & Basketball also stands apart from its contemporaries in that it showcases romance between two black leads. Prince-Bythewood, who would later direct Beyond the Lights, The Secret Life of Bees, and The Old Guard, made a stunning debut with one of the early aughts' most tender, romantic films.
4. Broadcast News (1987)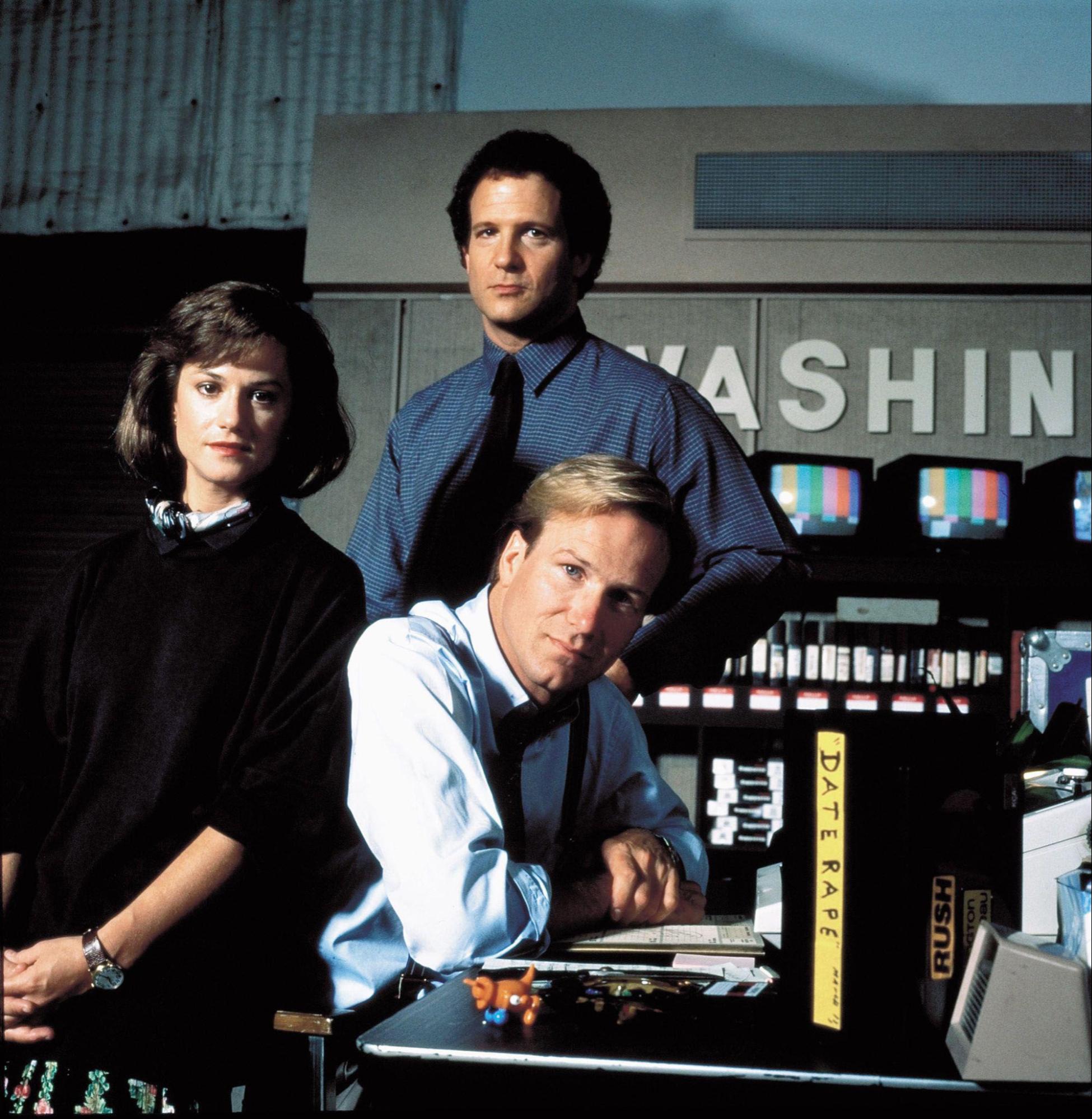 In this mid-eighties gem, Holly Hunter plays TV news producer Jane, caught between her work husband, Aaron (played by Albert Brooks), and charismatic himbo Tom (William Hurt). It should be said that this film won me over in the first fifteen minutes when Joan Cusack (the original Judy Greer) runs Mad-Max style, jumping over obstacles like a gazelle, to get footage to the airing room. At that moment, I said out loud, "This is the greatest movie of all time."
The writing is sharp, funny, and predicts the future state of media in a way none of its contemporaries did. The themes are feminist without sliding into facile "girl power" signaling. The movie posits a Pretty in Pink choice between the best friend and the hunk, then subverts the whole deal when (spoiler alert) both men are remarkably disappointing, and she chooses neither of them. In refusing to sacrifice her core beliefs, she doesn't get the guy, but she does get the job. The film's appeal can be summated in one iconic exchange between Jane and her boss.
Paul—"It must be nice to always believe you know better, to always think you're the smartest person in the room."
Jane—"No. It's awful."
So true, Queen!
5. Grosse Pointe Blank (1997)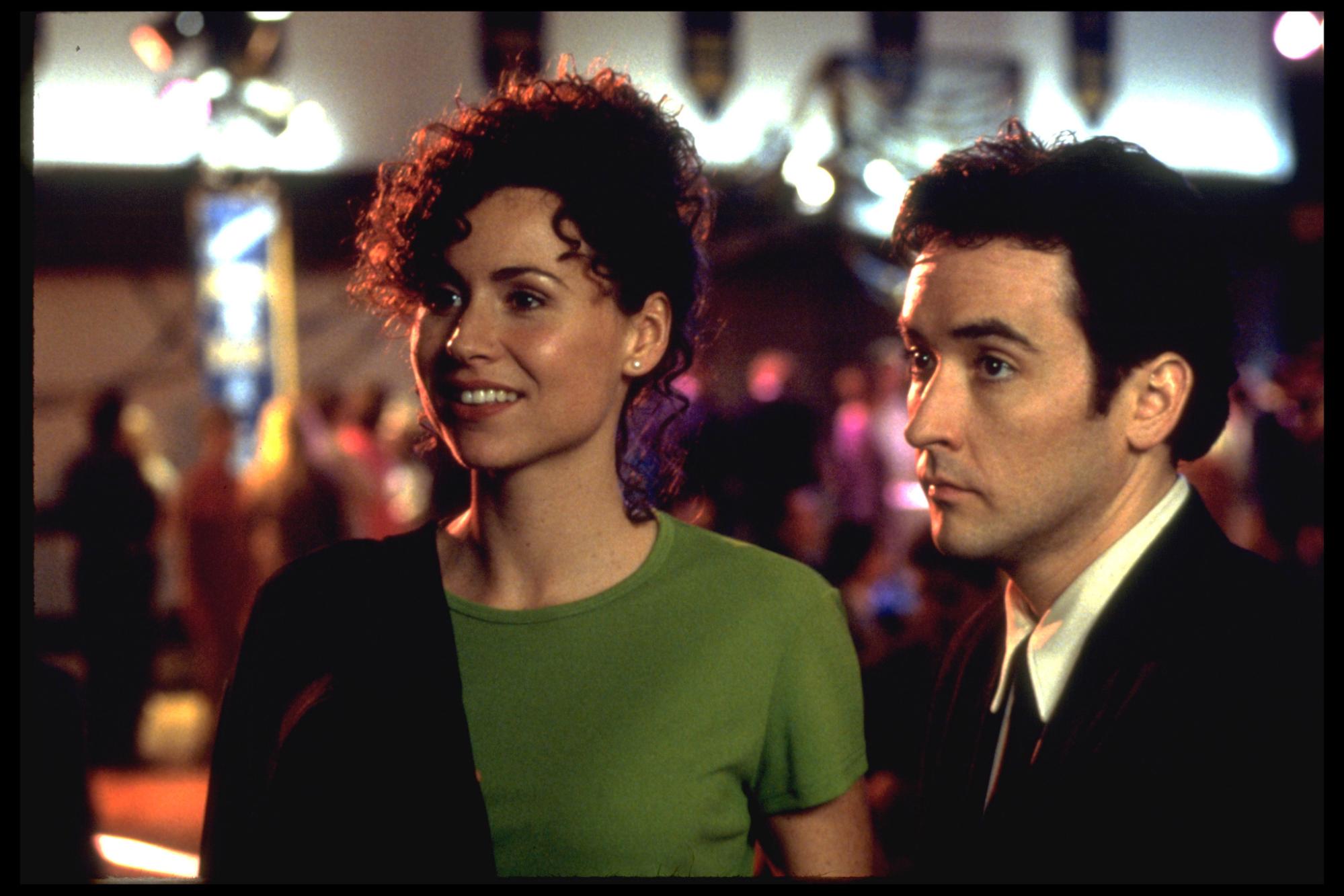 There are three crucial reasons to give this film a watch: (1) Minnie Driver and John Cusack, (2) Joan Cusack and John Cusack, (3) Minnie Driver, John Cusack, and Joan Cusack. I'm only half-kidding; I genuinely feel that's justification enough for Grosse Pointe Blank to be included on the list, but the stellar writing and dark humor set it over the edge.
Grosse Pointe Blank joyously mined the assassin-as-romantic-interest long before Barry ever graced HBO. Here, Minnie Driver and John Cusack play former high school lovers reunited ten years after Martin (Cusack) left without a word on prom night. Meanwhile, Debi (Driver) hasn't left town and now runs a local radio station. She and Cusack have enough fizzling chemistry emanating off the screen to light a house on fire.
What brings him back? He receives an assignment (read: to kill somebody) on the same weekend as his high school reunion. It's a sharp, insightful take on nearing thirty and taking stock of your life. The time is now or never: whom you choose to be now will, in all likelihood, be who you are for the rest of your life. Go forth, or turn back.
It wasn't the first time John Cusack played the weird, alt-love interest or the last, nor was it Joan Cusack's only turn as the wacky assistant, but it is both at their peak (John at his weirdest, Joan at her wackiest). A personal favorite.
6. Obvious Child (2014)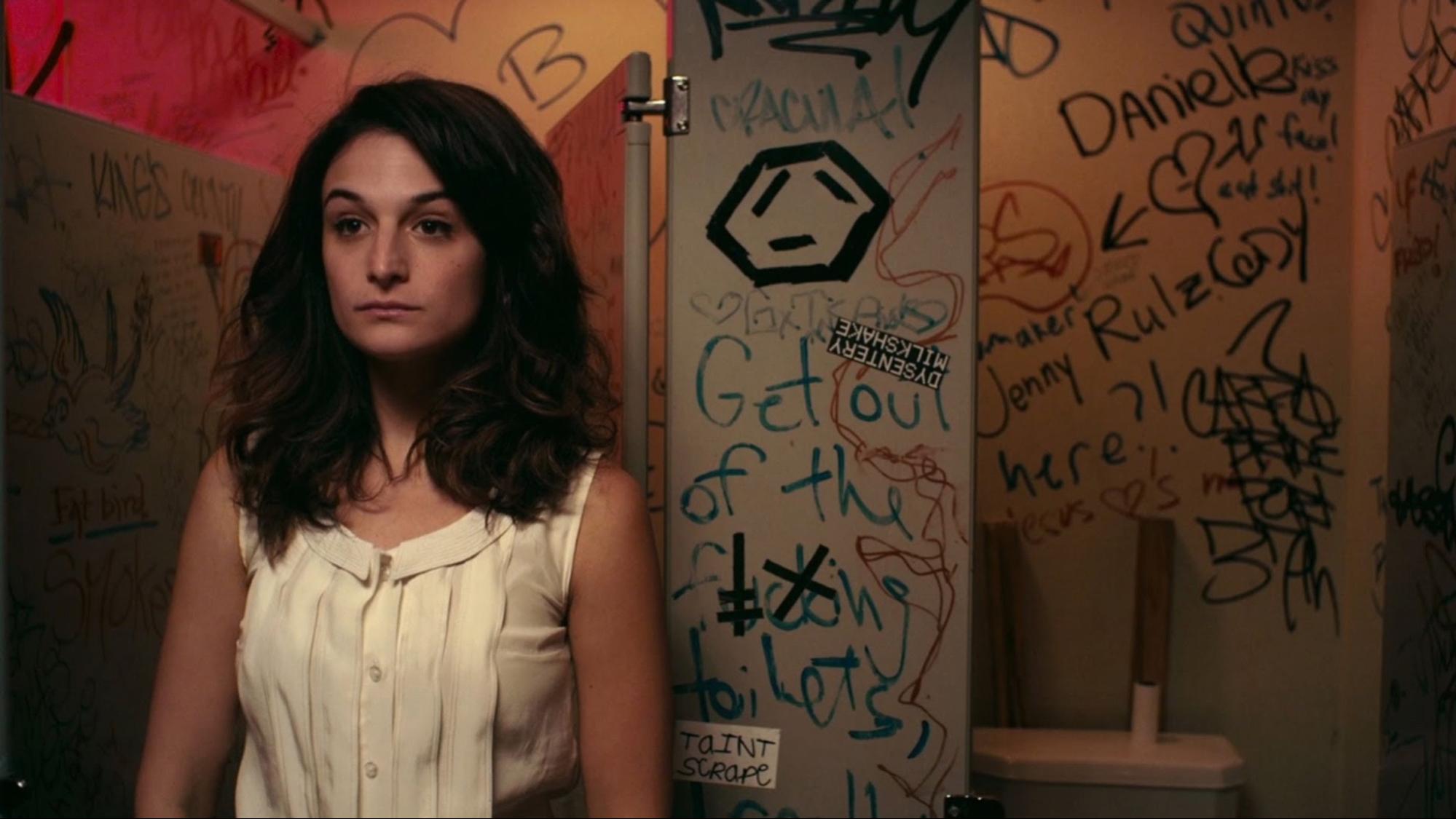 As a budding screenwriter, I spent many days in the Writers Guild Library on 3rd, reading screenplays and drafting my own. One of the first scripts I ever studied was Obvious Child, the low-fi indie project by Gillian Robespierre starring Jenny Slate as Donna and Jake Lacy as her love interest/one-night stand, Max.
Donna's hung up on an ex, and one night, after a drunken hookup in which nobody remembered to put the condom on (whoops), she ends up pregnant. She seeks an abortion, and, of course, one of the only available dates is Valentine's Day. As Max admirably pursues a relationship with Donna, she must grapple with the realities of growing up, moving on, and adult responsibility.
The film's central conflict is not deciding whether or not she desires an abortion; she's sure from the jump that she's not ready for pregnancy, but it sets Donna in motion to figure out everything else in her life. Yes, Max and Donna banter and have the naturalistic chemistry you'd desire in a rom-com, but the true love story is between Donna and her mother, played by the excellent Polly Draper. It's a story of holding one's community close in times of stress and transition.
The film, released in 2014, had a nuanced and empathetic portrayal of a woman getting an abortion. Looking back on the film today, when many reproductive rights are in jeopardy (especially in Texas, where I am from), this film set the stage for other abortion and reproductive rights movies to follow: Plan B, Unpregnant, Never Rarely Sometimes Always, Happening. But none have been so comforting to me personally as Obvious Child.
7. A Room With a View (1985)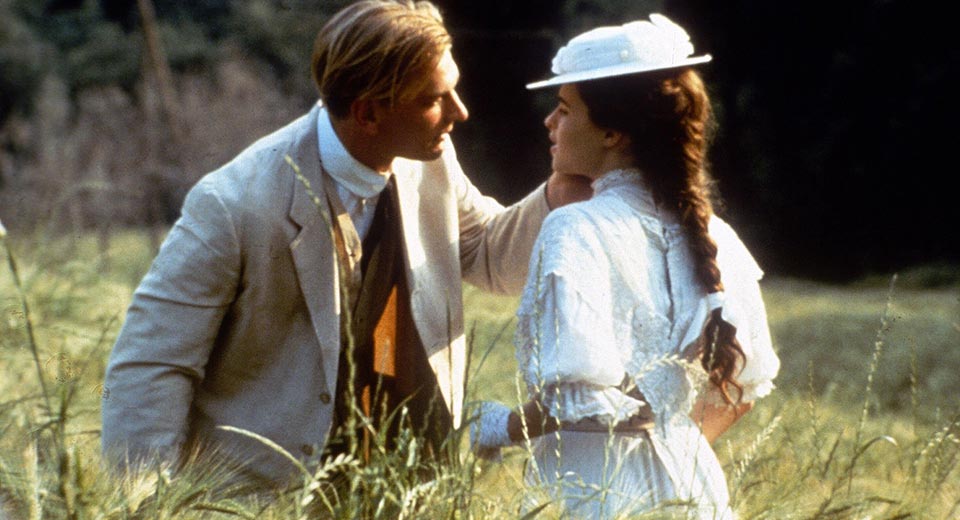 1985 was an excellent year for cinema: The Breakfast Club, Weird Science, The Goonies, and (due to a personal teenage obsession with Val Kilmer) Real Genius. The oft-forgotten gem of the mid-80s is none other than A Room With a View, an adaptation of E.M. Forster's 1908 novel. The story is simple: boy meets girl, girl gets engaged to some schmuck, boy comes back to profess his love, girl breaks up with said schmuck, marries boy, makes out with him (!), cue music and long shots of Florence, Italy.
I can't precisely call this film unconventional; it follows the basic rom-com structure but with corsets and British people. However, I've decided to include it on this list for swoony, aesthetic purposes and because it's genuinely underrated. Sure, lots of great films came out in 1985, but did any of them have a young Helena Bonham Carter and a young(er) Maggie Smith? I didn't think so. Bonus points for Daniel Day-Lewis playing the aforementioned schmuck.
8. Ella Enchanted (2004)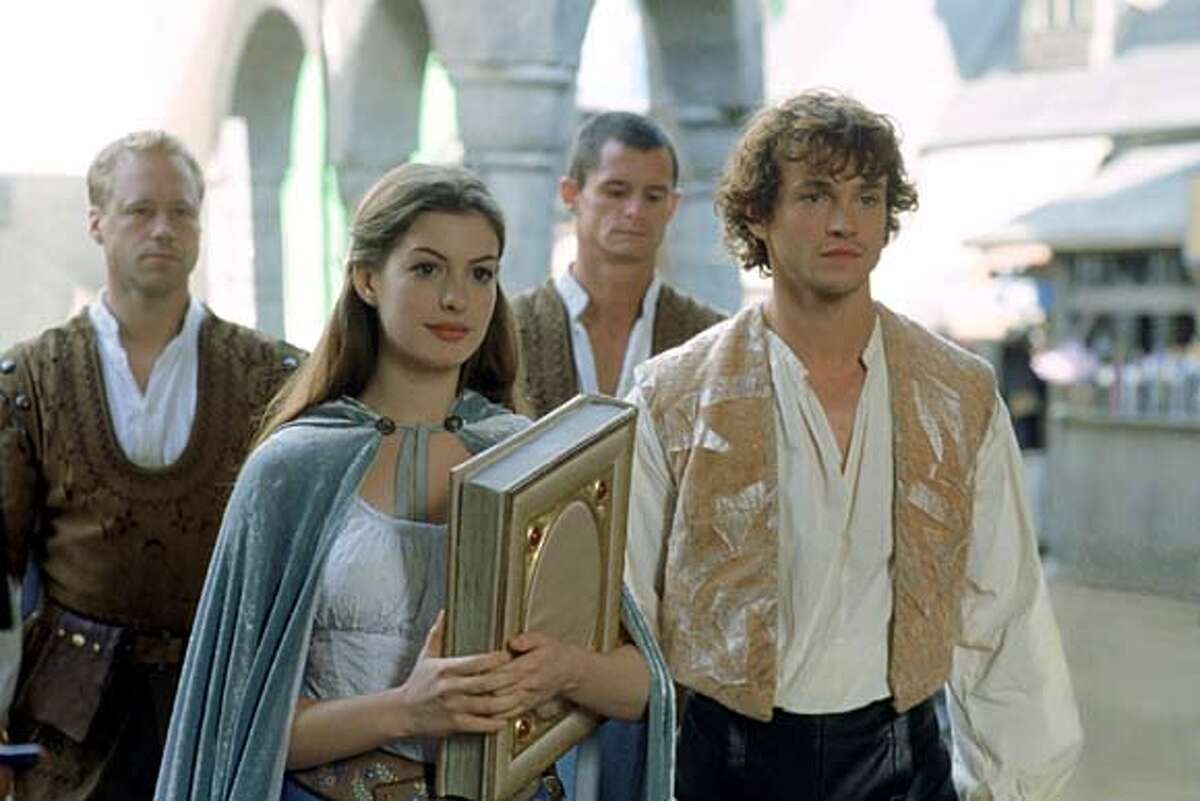 Who remembers this movie from childhood primarily in flashes of Queen numbers? I thought it might have been just me. Then my roommate came into the room, looked at the screen, and said, "Have I missed 'Somebody to Love?'" It's an excellent sequence featuring Heidi Klum as a giantess and an early preview of Hathaway's Academy Award-winning pipes.
This film, best summarized as one-half Shrek and one-half Ever After, is enormous fun and keeps its promise of a pop-medieval romp (points for Minnie Driver as a house fairy). While favorably reviewed by the great and good Roger Ebert and a Blockbuster staple (at least in my household), it faded into the background as many, many, 2000s Cinderella adaptations joined the ranks.
Our headstrong protagonist, Ella, is cursed with obedience at birth by a very hot Fairy Godmother. When her cruel stepsisters abuse Ella's curse, she's decided she's had enough and sets out to reverse it. She meets a sweet but politically inept prince on the precipice of rule, and (shocker) they fall in love.
The feminist messaging would likely tip into pandering if made today, as with last year's Girlboss Cinderella with Camila Cabello. In Ella Enchanted, the "girl power" themes feel built into the narrative rather than tossed in for progressive points. The theme extends to kid-friendly allegories for racism, slavery, and capitalism (the Kingdom is segregated and has enslaved Elves and Ogres).
It's a lot to take for a family movie clocking in at 96 minutes, but it takes on adult themes with verve and joyous clarity. Hathaway summates the film to Prince Char in one of the film's more serious moments, "Nobody should be forced to do things they don't want to do."
9. But I'm a Cheerleader (1999)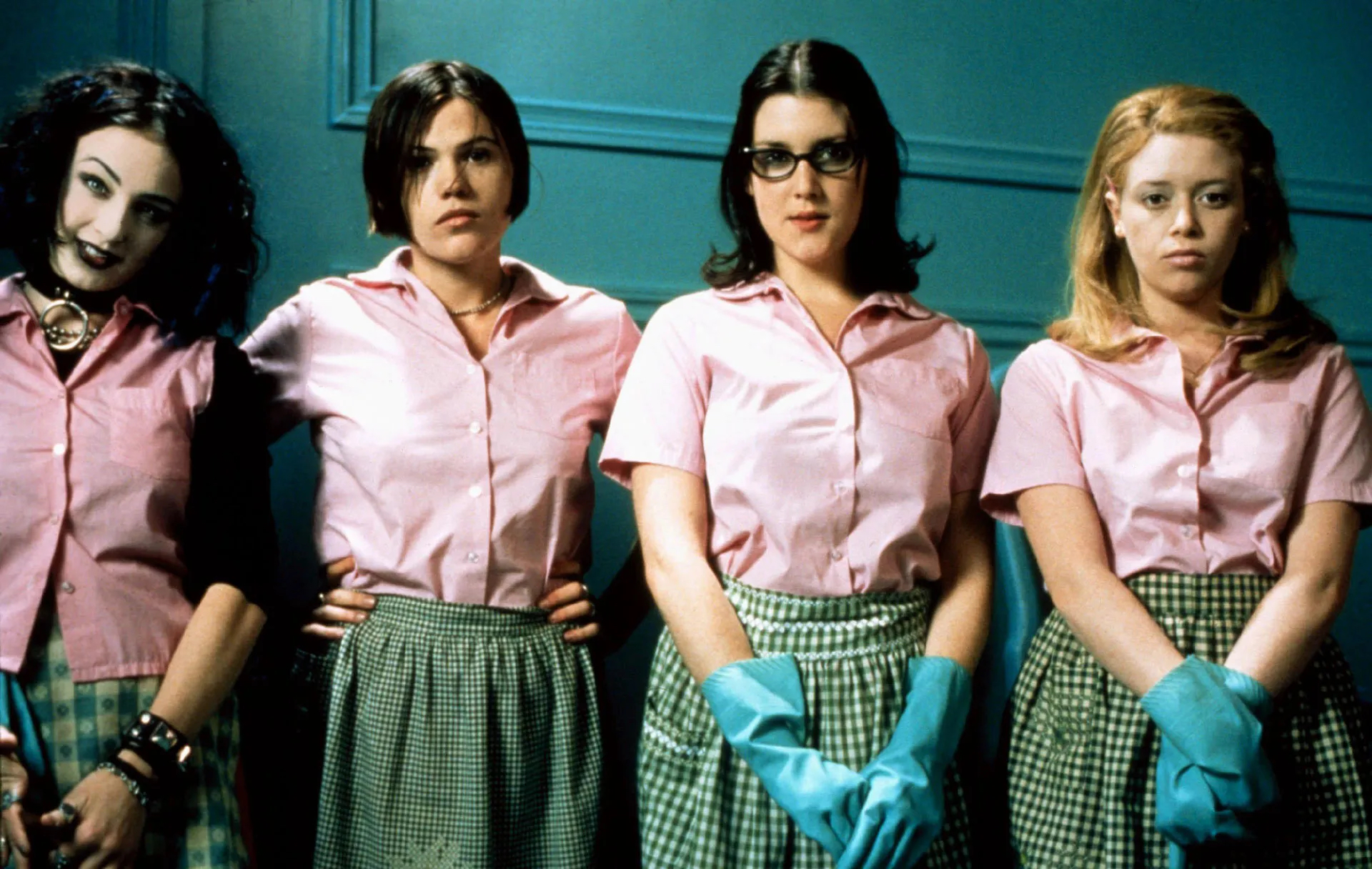 Camp has long been derived from Queer culture, as explored by Susan Sontag's Notes on Camp. Sontag defines Camp as a "sensibility that revels in artifice, stylization, theatricalization, irony, playfulness, and exaggeration rather than content." Queer people (especially queer people of color) invented the damn thing.
What makes But I'm a Cheerleader so special, aside from its lack of tragic ending for its queer characters, is how the film posits heteronormativity as the joke rather than queerness. Queerness is the norm, rather than the outskirts. Remembered as a gleeful satire, the frame saturated in sickening Pepto-Bismol pink and Cornflower Blue, it should also be remembered as an excellent, underrated rom-com.
Natasha Lyonne stars as Megan, a Melissa Etheridge-loving cheerleader shipped off to conversion therapy hell, True Directions. Chain-smoking, black-clad Graham (played by Clea DuVall) is a perfect foil. As Megan struggles to come to terms with her sexuality, Graham, meanwhile, is more comfortable with it, but she's also more comfortable lying about it. Her motto is: do it—but don't get caught.
As Megan (with the help of two former True Direction-ers) embraces herself and shuns the gender roles placed upon her, Graham withdraws, cowed by her verbally abusive father. Although shrouded in satire and high stakes—Megan becomes essentially homeless after refusing to disavow her identity—we still get a happily ever after by way of a public declaration of love. Graham and Megan embrace, kissing in the back of a pickup as they drive away from the bullshit. If that's not love, I don't know what is.
10. She's Gotta Have It (1986)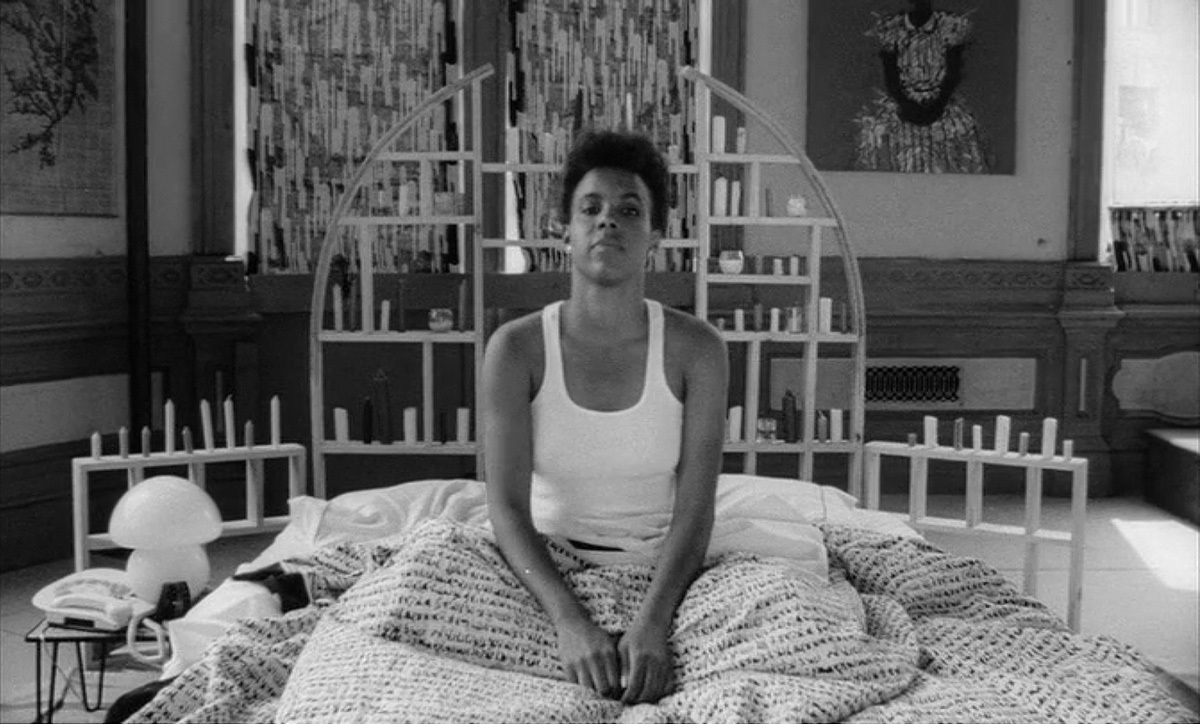 Spike Lee's debut film was a labor of love, featuring performances from family members, deferred payments to actors, and multiple city grants. Beautifully photographed in black and white, it looks like "talkie" romantic comedies of forty years earlier but possesses none of the outdated trappings. It features performances from Lee himself as Mars, the obligatory nerd and only half-decent guy in this whole film, and Tracy Camilla Jones in the lead role, Nola Darling.
A Brooklyn graphic designer, Nola bounces between her main guy, Jamie (Tommy Redmond Hicks), Mars, and model Greer (John Canada Terrell). To the chagrin of all three men, she refuses to settle down with anyone, valuing her freedom and independence. By the Hollywood standard, we expect some major shift in the protagonist, either mitigating their worst qualities or revealing some deep part of their psyche—they are "supposed" to see the light, come out enlightened, and (if the film is a comedy) in love. Nearly everyone urges Nola to change and conform to the comforts of the men surrounding her. Miraculously, she does no such thing. For a brief spell, she almost does, but it's the wrong guy, and she quickly comes to her senses.
In a direct address, she clarifies her final state—alone and content—assured and uncompromising. She dispels Reaganite ideals of nuclear family and monogamy from the beginning. Much like Broadcast News, She's Gotta Have It posits that a woman is a person and should be regarded with equal humanity whether or not she is partnered. It portrays a young Black woman's coming of age as non-relative to male approval. Monogamy is the enemy, romance unnecessary. Alone, Nola is more than enough.