We hear it all the time in life, musicians want to be athletes, and athletes want to be musicians.
Both sides bring a level of charisma, skill, and profile that garners the attention and spotlight the other can appreciate. Not to mention they're often fans of each other and there are not many individuals you can find that at one point didn't have hoop or music industry dreams.
But what happens when both sides meet each other in the same city without having to crossover?
Meet the city of Memphis and their current basketball team and rap scene. Both are exhibiting a level of depth and young stardom difficult to locate elsewhere in the country. Each side has its history, and acts that will go down as Memphis legends, and are winning in major ways that nobody would have been able to predict so quickly.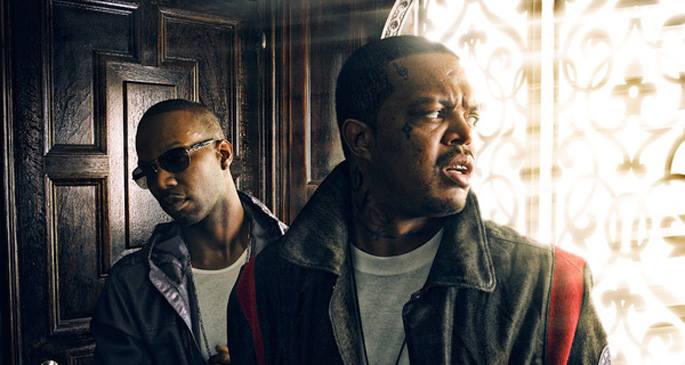 Memphis rap is something that deserves its own article, to be honest. Three 6 Mafia has an entire family tree of artists that goes well beyond those that may immediately come to mind There would not be the southern rap we know today without Juicy J, DJ Paul, Crunchy Black, and others (what's up Lil Wyte?) knocking down doors.
For those who forgot, they created an entire genre of music, later named "Crunk." As the late great Pimp C once famously said: "And Everybody making crunk music needs to shoutout to Three 6 Mafia, because y'all know that he started that mane."
8Ball and MJG were blasted in so many Cadillacs up and down Memphis and various southern and Midwest cities, they should be the official soundtrack of 1-40. We mentioned the 36 families already, but Project Pat created a lane of his own. Yo Gotti arrived in the early '00s, resurfaced in the mid to late '00s, and has found a way to drop at least one song almost every year since that gets mainstream radio play.
Joining Gotti, rivalry and all, was Young Dolph. Dolph may not get the recognition nationally he deserves on a consistent basis, but not many can say they took his underground route with the longevity to match––Dolph is still unsigned to a major label. The mixtapes and singles Dolph has dropped over the years gave him a loyal fan base and control that every artist in any field could envy. Especially considering it took Dolph into his late 20s to get the recognition his work ethic and consistency deserve.
As senior writer from SB Nation's Grizzly Bear Blues Bryce Hayes put it:
"Memphis & Rap music have been intrinsically connected since the late 80s early 90s. From Playa Fly through Three 6 Mafia & 8Ball & MJG to now Moneybagg Yo, Dolph, Gotti, Duke Duece, Pooh Shiesty & others. The same could be said of Memphis – a city known affectionately as "Hoop City" – and basketball. That being said , we're watching a change of the guard happening both locally and nationally in rap music. Stars like Lil Baby taking over a rap game that's deeper than ever as guys like J. Cole have their eyes on the end. You can see the same change of guard happening in Memphis with the Grizzlies as young stars Ja Morant & Jaren Jackson Jr. take what was started during the GNG era to a new level & doing it in their own way."
On the basketball side, long before Ja Morant was putting the world on notice in his first NBA playoffs series, the Memphis Grizzlies had an identity.
Before Dillion Brooks was antagonizing players with his defense––and hair––Tony Allen was forging that identity and repping it at a high level, representing multiple NBA all-defense teams.
The best player on those teams for most of their run was Zach Randolph, better known as "Z-Bo." A player that many around the league had dismissed as nothing more than an empty stat contributor with a troubled past. Joining Randolph as a key member of that core was the second Gasol brother to play in Memphis, Marc. Gasol became an all-star and helped build one of the most physical frontcourts in recent NBA history after being cast off as a forgotten piece in the trade that famously sent his brother Pau to Los Angeles. (The trade also brought back everyone's current favorite former number one overall pick in Kwame Brown.)
At the risk of disrespecting his momma's son, I won't get into the thoughts at the time of the deal, but Los Angeles immediately became title contenders, and Memphis seemed once again destined for future lottery existence. While the Lakers went on to win two championships, Memphis took the slow grind, gathering tough, and tested veterans along with the development of players like Mike Conley. The more underrated and underappreciated you were, the better fit you became in Memphis, as this collection of depth and style soon became known as "Grit N Grind."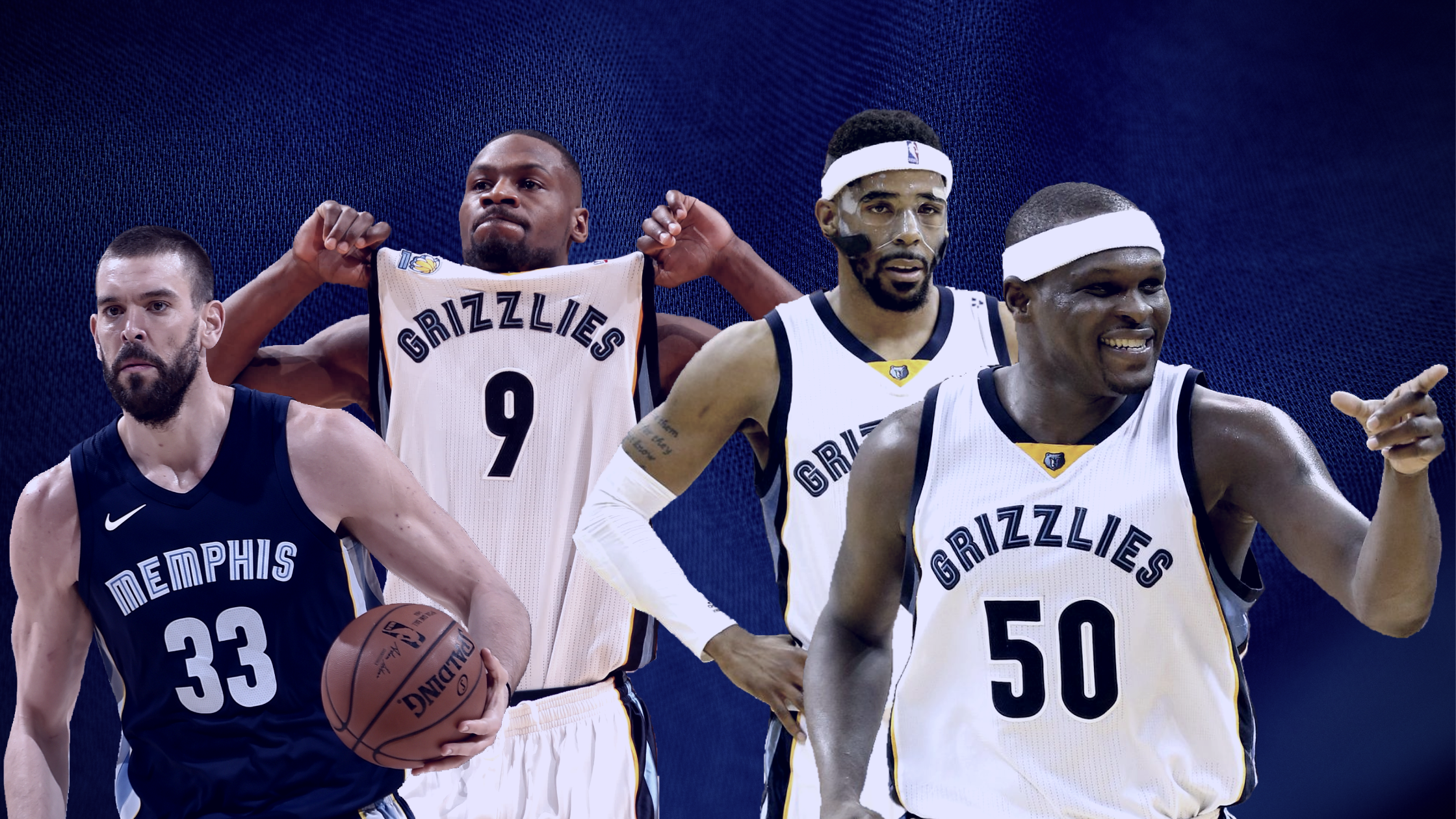 Today's Memphis team isn't much different, this era's team has a high-flying, electrifying, elastic man of a point guard in Morant, who can beat you in many ways on the basketball floor and hasn't scratched the surface of his potential offensively. But from the aforementioned Brooks to Kyle Anderson, Jonas Valančiūnas, and De'Anthony Melton, this version of the Memphis underappreciated mafia has a deep talented roster of their own. The difference with this one: they're extremely young and growing up at the perfect time. Both teams found a way to win, and secure playoff opportunities, but the 2020-21 version is just defying the process that traditionally comes along with young teams.
There's a hustle and rhythm about Memphis rap and their basketball teams that has always existed but it so often has gone beyond the curtain; no one ever gave either side a real belief towards royalty, escaping the underground. Until now:
"Hip-hop and basketball are two staples in Memphis. The city does a wonderful job paying homage to the ones that have paved away for the next generation — from Juicy J and Three 6 Mafia to Young Dolph, and Penny Hardaway to Zach Randolph and Tony Allen. Now, the city continues to rise, as Pooh Shiesty, NLE Choppa, Key Glock and Moneybagg Yo are running towards the top of the hip-hop game."
Parker Fleming, Associate Editor also from SB Nation's Grizzly Bear Blues detailed, "Meanwhile, Ja Morant, Dillon Brooks, and the rest of the young Grizzlies are turning heads, while putting the present and future of the NBA on notice."
The point being, even with the city's rugged and raw style, there are contributions everywhere you turn. When you look at the Grizzlies, it is the same heaven at play. Dating back to last season, Memphis moved as a whole, no matter what individual shined in the process. When JJJ had a bad game, Brandon Clarke was there to pick him up. This season if Brooks can't find a rhythm, Desmond Bane tags in to hold down the fort. From Grayson Allen and Tyus Jones to Xavier Tillman, this team truly personifies the "next man up" mentality.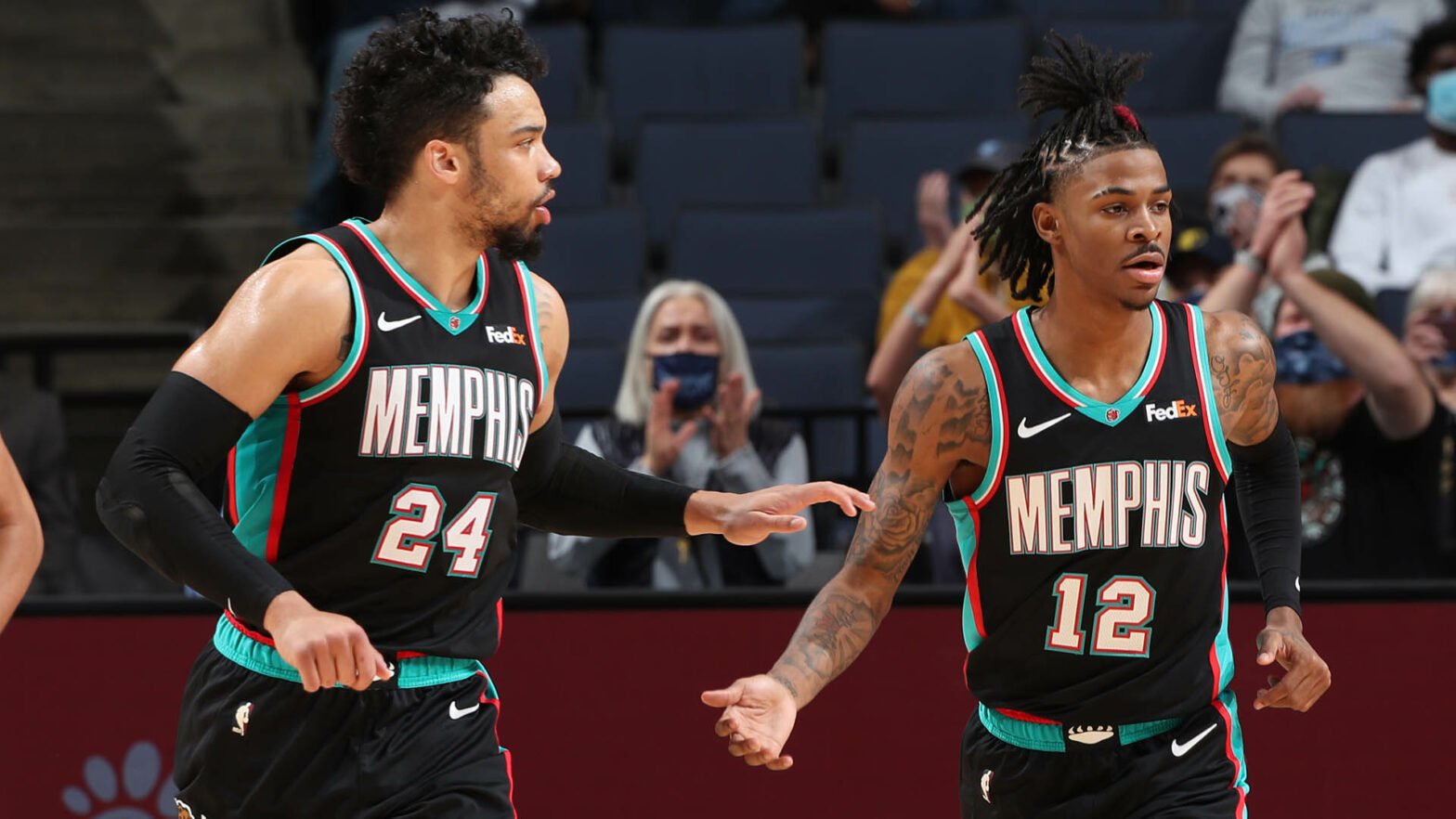 The Grizzlies ended their regular season with one player averaging at least 30 minutes––Ja Morant––12 averaging at least 15, and nine averaging at least 20. That's almost a second starting lineup full playing quality minutes, all while being the third-youngest team in the NBA, as an early February article from the Ringer's Dan Devine opened the conversation.
Tying back in the connection to the young stardom in Memphis' rap scene Bryce Hayes explained:
"The connection is interlinked considering that as they strive on the court." You can hear these same young rappers blaring from the locker room & tunnel before they run out to do their thing on the floor.

Whether you're a top rapper or top basketball player, it's hard to deny the depth of the current talent pool. The current Grizzlies roster is any executive's, music or sports, would be happy to have. They have their young, generational talent to build around. Another star in Jackson Jr. that's shown the potential to breakout. Starters that can go off on any given night to give you a hit record. Then a bench lineup that may not produce chart-toppers but give you a consistent product almost every night out."
Memphis may not have any "time" left in their season "today" after being eliminated from the postseason at the hands of the Utah Jazz, but they're well ahead of schedule when looking at their future.
While other young talented teams with high projections were home for the postseason, Memphis gained essential experience. And they're doing it in a way slightly different from their Grit N Grind predecessors with a combination of great drafting, patience, and development. Who knows how long this ride will last in music or in basketball as this era of consumer that is catered to is easily on to the next trend. But if we've learned anything about Memphis over the last few decades, that's okay, another hit is right around the corner.