A24 is known for its unique production quality and eclectic range of films. From foreign casts, coveted directors, all the way to small indie productions, writing reigns supreme. Unlike larger production companies, A24 seeks out original, refreshing, and compelling concepts to present stories and filmic themes that address much more than a beginning, middle, and ending.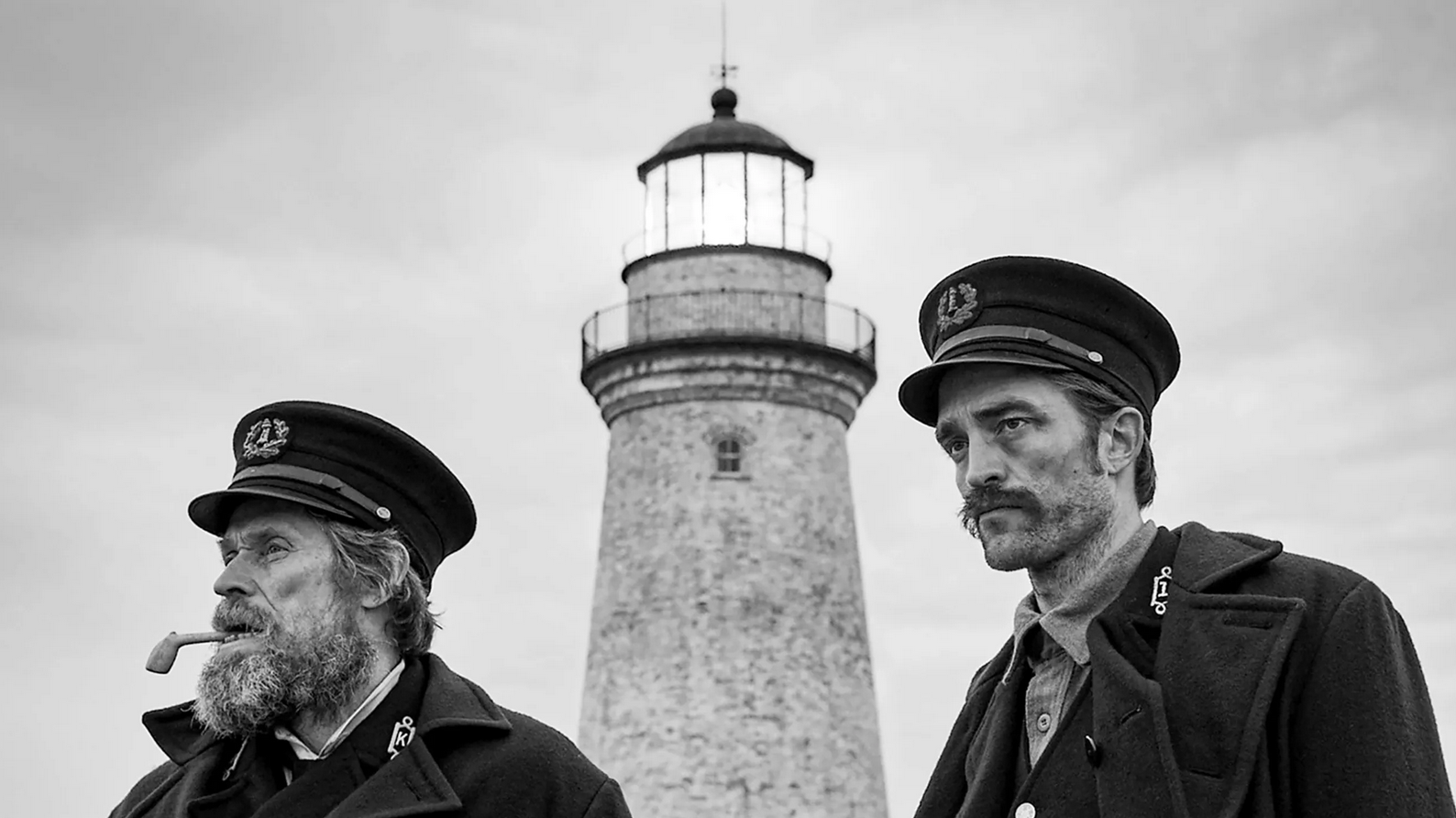 The Lighthouse (2019) Directed by Robert Eggers
In honor of sea-shanties making their way back into the limelight through social media and the ever-changing meme culture, The Lighthouse gives us a strange glimpse into life at sea and the mythical allure that comes with it.
Thomas Howard (Robert Pattinson) accompanied by Thomas Wake (Willem Dafoe) travel to a remote island off the coast of New England to man a lighthouse. As their day-to-day duties become more and more routine, the strain of isolation and lack of female presence induces a hypnotic craze in both men. Not to mention, the ongoing battle of authority rooted in hyper-masculinity triggers Howard to question everything from his own sanity to his past life decisions.
Robert Eggers and brother, Max Eggers tackle this mesmeric tale by providing ambiguous imagery and a reoriented male gaze, all shot in black and white. This not only helps the audience settle oneself in the 1890s but offers a bleak look of life at sea. As their sanity begins to slip, Howard and Wake begin fantasizing over a mythical siren who lures them in using the lighthouse as the epicenter of its power. The siren, or mermaid, is sexualized due to their prolonged abstinence and emotional trauma of extended isolation.
Unlike most films that implement the male gaze, these men are enamored and completely controlled by this female-esque creature and according to legend sirens lured lost sailors to their death. This can help guide the audience to one of two conclusions, either Thomas and Thomas have lost their grip on reality or the island may not have even existed at all.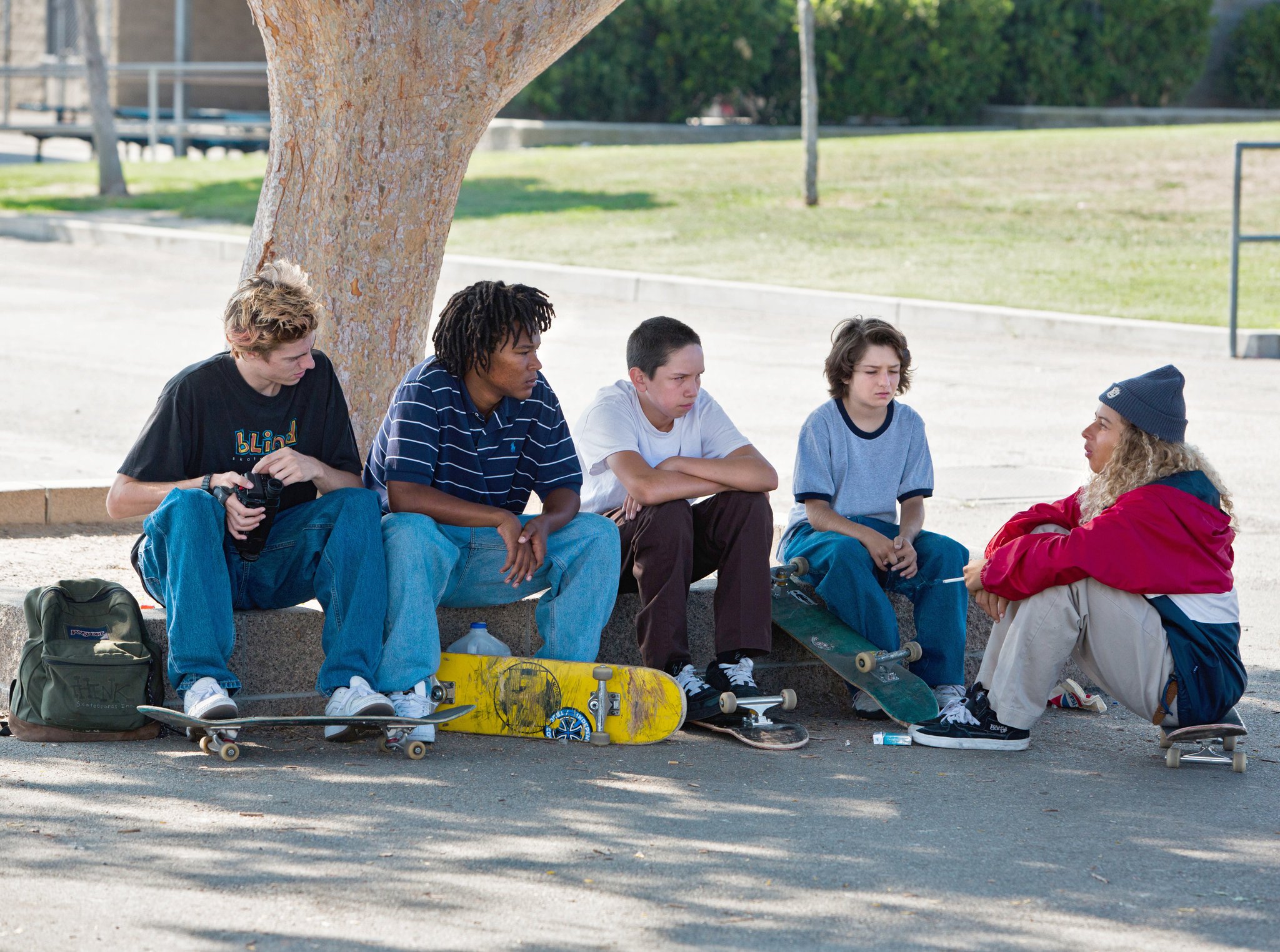 Mid90s (2018) Directed by Jonah Hill
Jonah Hill's directorial debut Mid90s thoughtfully unravels the 'growing pains' of becoming a young adult and the social obstacles that coincide with it. Mid90s addresses single parenthood, race, and homophobia subtly but effectively. The film is centered around, 13-year-old Stevie (Sunny Suljic) as he attempts to assimilate and embed himself in a group of older skateboard-punk types.
Stevie represents the starry-eyed wannabe, teenage renegade who attempts to subsume skater culture. He is the manifestation of every embarrassing fall, naive comment, and shortsightedness that are simply limited by age. He garners a reputation for taking 'hits better than anyone' which gives him status and clout and shoots him up the social ladder. But, as his popularity grows so does his rebellious nature, which comes to a head on one fateful night.
Hill beautifully captures boyhood as it transitions into manhood, all partly inspired by his own life and troubles as an adolescent. Mid90s is raw and unfiltered while maintaining its filmic identity as a period piece. From A Tribe Called Quest, Cypress Hill, Souls of  Mischief to the Wu-Tang Clan, the music perfectly resembles the time. Music, fashion, and colloquialisms reign supreme in this Californian gem, as Jonah Hill disentangles the messiness of juvenescence and the ever-important social hierarchy of being a teen.