Sasha debriefs on his experience covering 2021 Fantastic Fest in an official press capacity before reviewing two of his standout films Saloum and Last of the Wolves. 
Sometimes life provides little synchronicities to replenish our belief in serendipity. Like Prince's legal first name being Prince. Or like how I already thought Barack Obama was the coolest U.S. president in history before finding out he had a smooth hoops game.
Also like the time I arrived late to my first graduate school course and beelined to the lone remaining desk, only to have the professor open class by instructing us to exchange numbers with the person next to us for a partner project—which in my case was a beautiful cellist, who is now my wife.
It is from this same alchemy that the first film festival I would cover in an official P&I (which I just learned means Press & Industry) capacity would be titled Fantastic Fest. Seeing as the experience of stepping into journalism has—without question—been fantastical.
I must present the caveat that between COVID and a six-month-old baby at home, I have yet to revel in the post-screening-at-the-bar-complaining-about-the-self-indulgence-of-the-movie-du-jour real talk that exists in equivalent versions across all industry events, and is the true breeding ground for new connections.
I did briefly pop into the bar at the Alamo Drafthouse South Lamar in Austin, TX where Fantastic Fest's home base resides and the first word I heard was "esoteric," which felt like a good sign.
In lieu of industry networking and gossip, what I can say for sure is that as I drove down to the Drafthouse today, going to see a great flick accompanied by a great cheeseburger—already my favorite activity!—but this time doing it for work, I thought to myself, fuck yeah.
SALOUM, dir. Jean-Luc Herbulot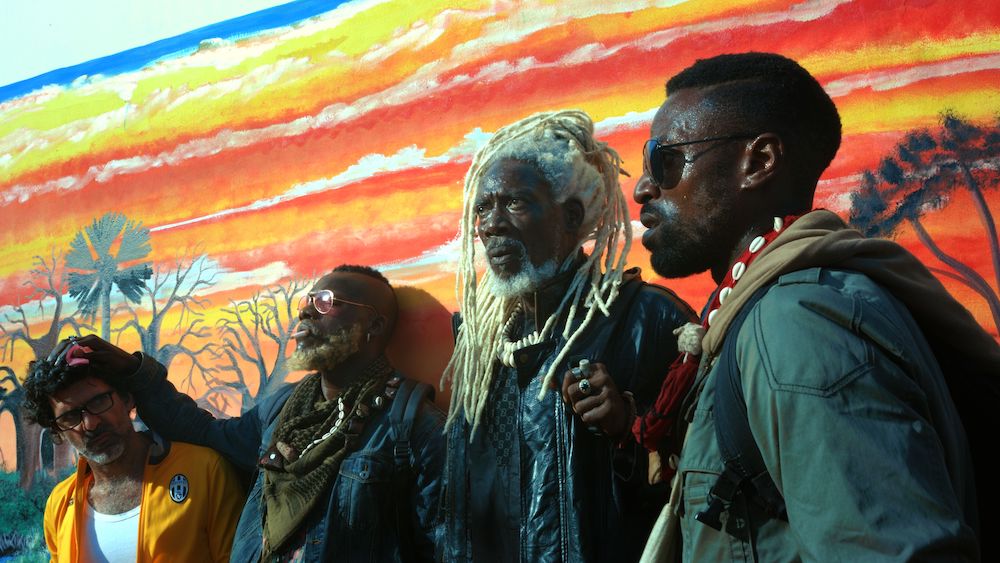 Film's official summary: A trio of mercenaries find themselves navigating a mysterious region of Senegal in Jean-Luc Herbulot's cool and kinetic genre-shifting thriller.
Was Saloum my favorite film of the year? Possibly. It is a fast-paced, genre non-binary, visual tour de force, with leads whose beauty is only superseded by their hypnotic charm. Seriously. The casting is so good, I would watch a movie about Yann Gael, Roger Sallah, and Bruno Henry running a car wash outside of Dayton for 100 minutes.
Note: I made that initial statement hyperbolically, but let's actually address it. After further review, my top five films of 2021 (so far) are: 
Saloum
Shang-Chi and the Legend of the Ten Rings
Summer of Soul
Judas and the Black Messiah
WeWork: or The Making and Breaking of a $47 Billion Unicorn
For starters, I just haven't seen enough films on American screens set in Africa. Even fewer by African directors (Jean-Luc Herbulot is Congolese) portraying their familiar canvas with the same local realism that Richard Linklater brings to Austin. Following the camera, as we careen through the mangroves, rivers, shoreline, and deserts of Senegal's Sine-Saloum coastal region was as much a thrill as the characters at the center of the frame.
Saloum follows Bangui's Hyenas (a troop of mercenaries) as they extract gold from a drug kingpin against the backdrop of Guinea-Bissau's 2003 bloody coup d'etat. Escaping the scene via single-propeller plane, the Hyenas take refuge in a rural holiday encampment in the wilderness of the Sine-Saloum Delta. The tranquility of the environment quickly vanishes once a police chief arrives to enjoy some R&R and a nonverbal guest uncovers their identity.
As the film reaches a boiling point, it takes a shocking pivot into the supernatural. I won't say too much, but the design and execution of the awakened spirits was first class. I've found many films that stretch reality are too often opaque or heavy-handed—Donnie Darko and The Village come to mind—while Saloum maintains its gritty, grounded integrity even after this turn.
Saloum is a true cinematic achievement and I will be excited to follow its arc.
LAST OF THE WOLVES, dir. Kazuya Shiraishi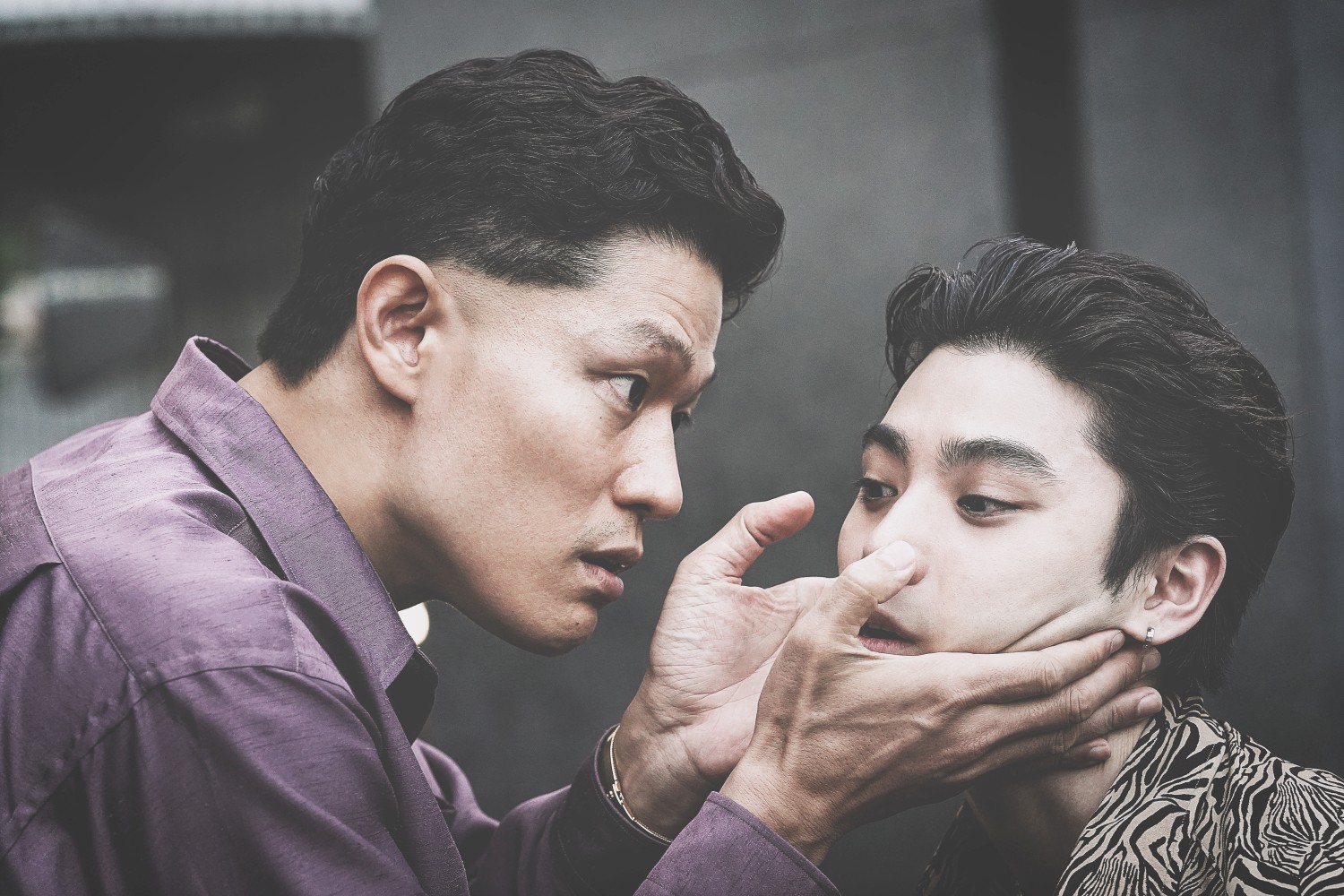 Film's official summary: A hard-won truce between rival yakuza gangs threatens to erupt into bloody violence when a psychopathic hoodlum is released from prison and vows to avenge the death of his boss.
At their best, music and movies alter our state of being. They change the chemistry in our bodies. They shoot ripples of energy through our spirits. Last month, while screaming along with T.I.'s "Live Your Life" on a drive, I was emboldened with such cocky fervor I felt invincible. No matter how many times I see it, I will always cry in Little Women when Timothée Chalamet tells Saoirse Ronan, you can move on, you can marry someone else, but I will always love you.
I believe it's a truism to say as humans we're looking for these stimulants to trigger emotions of joy, wonder, hope, and excitement that are suppressed by the needs of adulthood, the structures of our reality, and the weathering of time. But much like Emperor Palpatine before us, some films seek to stimulate the darkness inside us—the pain in our lives, the trauma in our past—by shaking the cells we keep them locked in. This is precisely what Last of the Wolves achieves. This film left me ragged and raw. I left the theater feeling like I'd been punched in the gut.
Directed by Kazuya Shiraishi and based on a novel by Yuko Yuzuki, this sequel to The Blood of Wolves is brutal and vicious. At one point, rogue yakuza gang leader Shigehiro Uebayashi, in a seizure of power, keeps the Irako-kai gang boss and his wife naked in dog cages with collars around their necks, attached to chain leashes. Eyes are gouged out, fingers are cut off, countless yakuza muscle men are killed, and almost every character is beaten.
Nonetheless, as I processed the film, I was startled by how affecting it was in exacting its disturbed aim. Last of the Wolves works on a host of levels. Shiraishi's portrayal of Hiroshima's criminal underworld is as gritty and dark as Nolan's Gotham. The intimate, exposed violence, makeup, and cosmetics were believable and well-choreographed. And the film's true standout, Ryohei Suzuki, as Uebayashi, was as demonic as any of the great American thriller villains—Hannibal Lector, Anton Chigurh, John Doe.
Conversely, our hero, Shuichi Hioka (Tori Matsuzaka), while winning as someone I'd like to be friends with, appears unsatisfyingly meek when pitted against the gravitas of his adversary. More positively, the buddy cop subplot between Hioka and his affable partner Takayuki Seshima (Baijaku Nakamura) is without question the most charming part of the film.
Do I recommend Last of the Wolves? Ultimately, yes. When it comes to the subjectivity that is evaluating art, I believe our hope for objectivity lies in criteria based on the creator's execution of their intention and not on what we want the art to feel like.
But don't say you weren't warned!