Welcome back! Glad you're here.
MUSIC
See It: Lil Nas X performed at the Grammys last weekend. As always, conservative pundits complained about his dancing. Meanwhile, Louie C.K. actually won a Grammy and… crickets.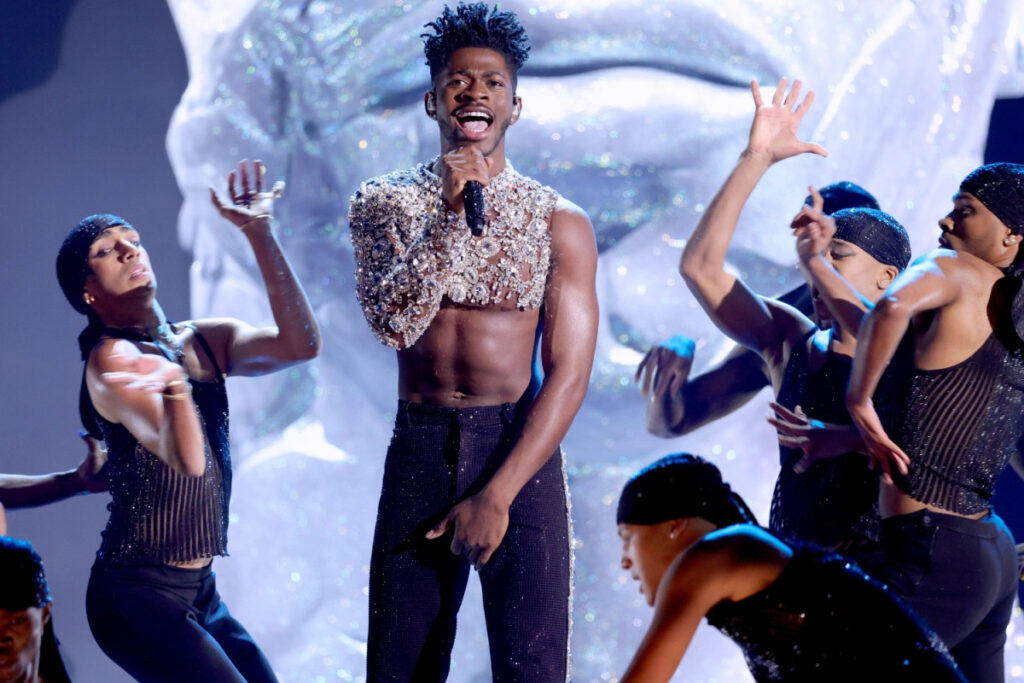 Photo: Getty Images

Read It: Well, Donald Glover (sometimes known as Childish Gambino) wrote an essay in the form of an interview with himself for Interview. It is required reading. Ira Madison III has some short, thoughtful words on the piece and The Value of "Black".
Do It: If you haven't seen MØ perform live, I would HIGHLY recommend it. She's heading up the East Coast this week, and tickets are still available.
MOVIES
See It: While some respected the boycott, many celebrities crossed the picket line to go party at Chateau Marmont after the Academy Awards. Solidarity Forever.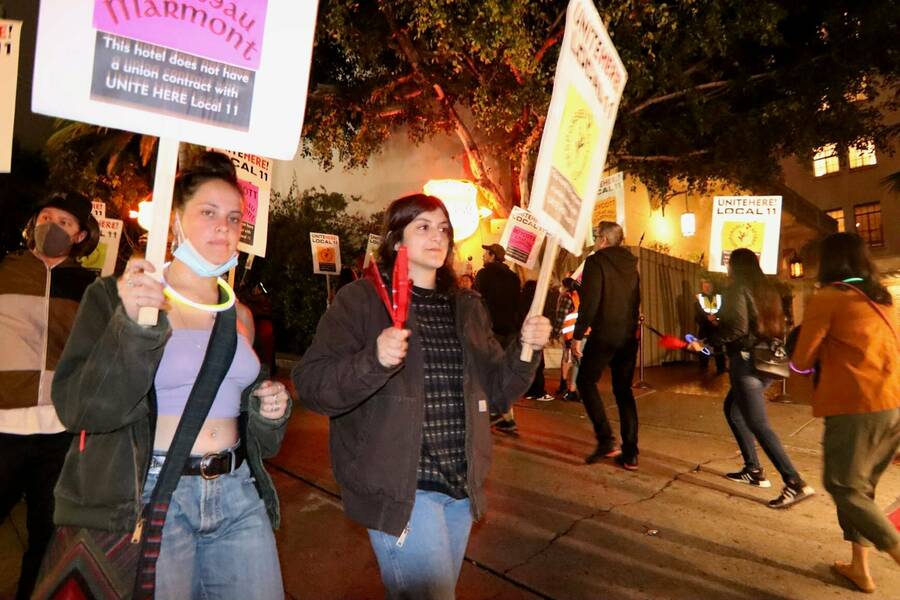 Photo: UNITE HERE Local 11
Read It: Tom Cruise may not be your cup of tea, but he can certainly play a role. Sometimes that role is simply publicly pretending he gets along with a studio. Fantastic headline, and read, in The Hollywood Reporter: The Real Mission Impossible: Saying "No" to Tom Cruise.
Do It: NPR called Everything Everywhere All At Once "…a zany and profound sci-fi action comedy set in multiple dimensions, bursting with ideas about the pursuit of happiness, familial duty and the meaning of life." It looks amazing and stars the incredible Michelle Yeoh. It is out now and we should all see it this weekend!
HOOPS
See It: Playing a loop of "One Shining Moment" for the Kansas Jayhawks, who won the 2022 men's NCAA title on Monday.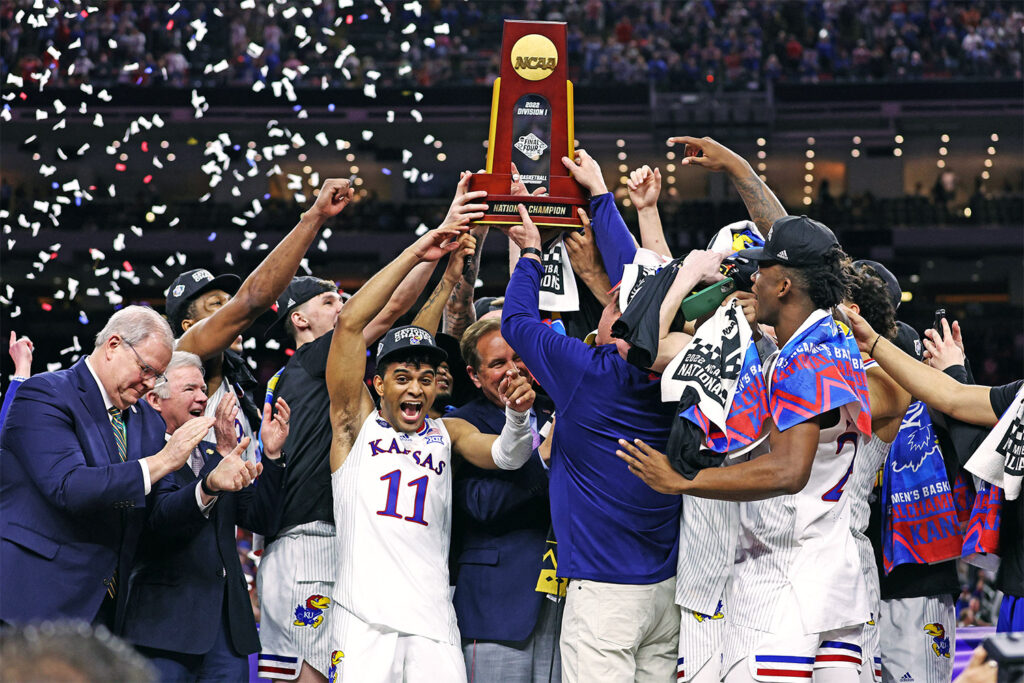 Photo: Getty Images
Read It: Oakland has lost the Warriors, the Raiders, and now the A's are on the line. The Ringer examines the many nuances of what pro sports teams mean to, and for, a city.
Do It: The NBA play-in tournament is airing April 12th-15th. Here is a continually updated primer of everything you need to know as the teams progress.
ICYMI
Here at MMH, Cody Tannen-Barrup uses his signature combination of wit and research to break down what happened in the NCAA tournaments, as well as what could have been. Spend one last moment in the Multiverse of March Madness before the NBA playoffs begin.
Until then, please watch this beautifully vulnerable moment of Jerrod Carmichael processing a complicated conversation he had with his mother while being interviewed about his comedy special by Seth Meyers. Enjoy your week!
---
Thank you for reading! If you'd like to suggest a future Friday Find, please write to me at zoe@musicmoviesandhoops.com. I would love to hear from you.
Author