Truthfully I had a ton of anxiety around not only watching but writing about this documentary. Something inside of me would not let me get comfortable enough to sit and prepare for it. I constantly questioned if I was a good enough writer to translate the footage watched into words meant for readers.
Fortunately (and a bit ironically), watching the documentary gave me the confidence that I needed to pick myself up and soldier on. Watching Kanye consistently fight for his dream while the entire industry doubted him helped ease my angst.
I thought about the framework of the article and how I should deliver it to the reader. Being a hip-hop fanatic, I was already familiar with Kanye's struggle to make it in the music industry. So, the purpose of this piece is to highlight the critical facts I learned while watching.
In truth, there is no "Old Kanye." There is also no "New Kanye." The current Kanye is a transcendent star who has more money than people to hold him accountable, so his behavior is amplified to the extreme. The old Kanye was incredibly innovative and not afraid to take risks. The new Kanye is still incredibly creative and possibly taking more risks.
He told us in "Can't Tell Me Nothing" what he would do when he got his money right. Kanye manifested his current status. The guy he is now is exactly the guy he always wanted to become.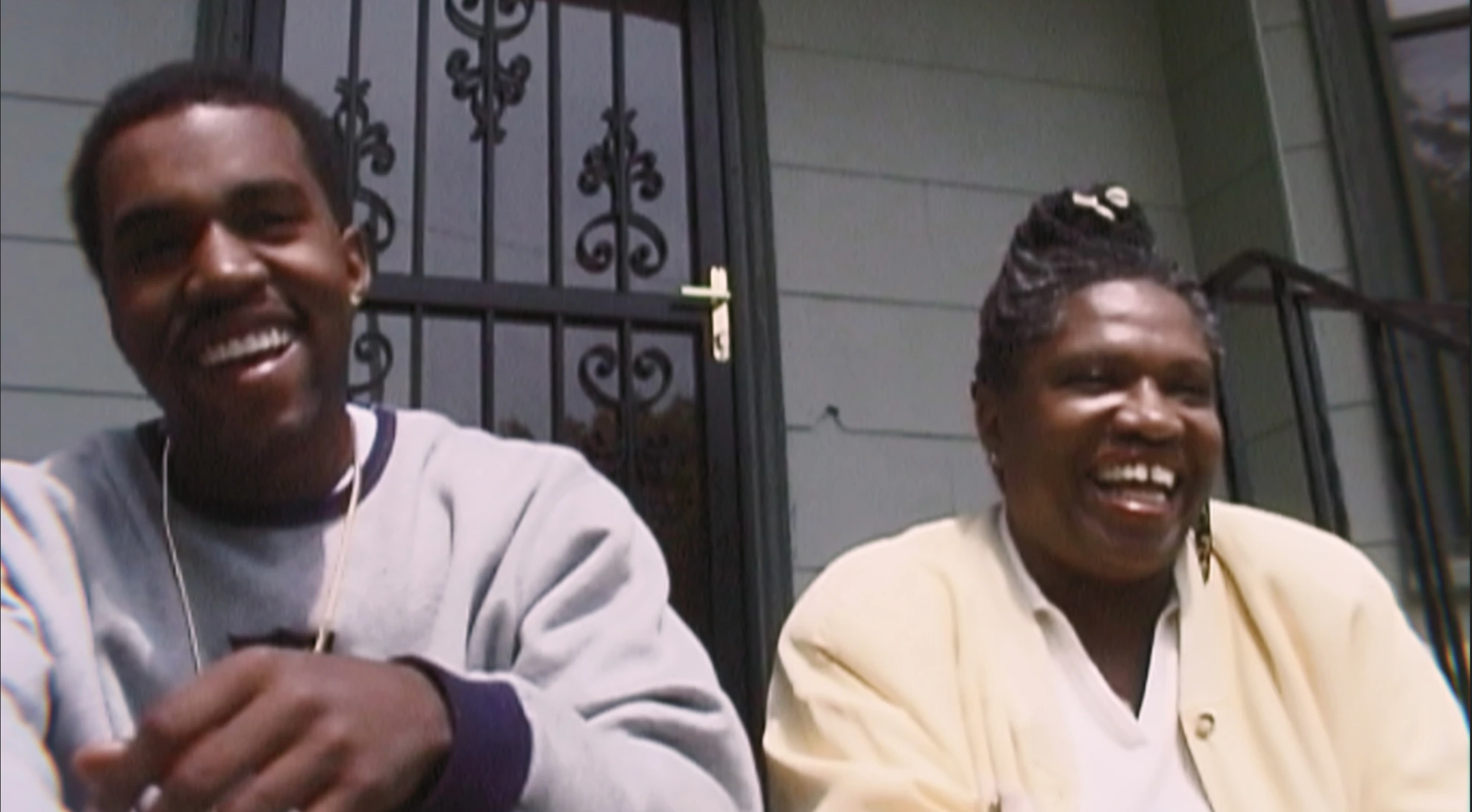 Episode One – The Chase (Wait Til I Get My Money Right)
Every great story begins with a visionary and a vision. This story has two great visionaries. One with the foresight to see how he would impact the world. The other with the foresight to understand that Kanye would make the earth shift.
Kanye West had a hunger and was aware of his purpose from day one. He also was willing to do whatever it took to make his dreams come to fruition. Early on he didn't understand how to align his thoughts with his actions—his desired outcome was to be a great rapper, the talent and confidence oozed from his pores.
Make no mistake about it, Kanye West is indeed a "Jeen-Yuhs." Before watching the documentary, I assumed it was primarily about Kanye. Wrong. The documentary is about Coodie Simmons just as much as it is about Kanye. Much like two planets rotating in opposite directions but occasionally crossing paths, the two would form a bond. Coodie was born Clarence Ivy Simmons Jr. born and raised in Chicago, Illinois. Coodie was creative from birth; he was nurtured into it much like Kanye.
The documentary highlighted Coodie's father, Clarence Ivy Sr.—from whom Coodie received his love of the camera. Sr. regularly recorded his family during holidays and birthdays. This translated to a young Coodie who would go on to film and direct much like his dad.
Coodie moonlighted as a comedian in Chicago, where he created Channel Zero TV in 1994 with Danny Sorge. Coodie would meet a young Kanye West at a Jermaine Dupri party in Atlanta while hosting for Channel Zero. Coodie took an immediate liking to Kanye. He understood from the minute they met that Ye was a star. That would make two people because Kanye also knew.
Shortly after meeting Coodie, Kanye hastily moved to New York as a member of the Rocafella Records production team. Coodie dropped everything and also moved to New York to film Kanye full-time. It is in New York where Kanye cuts his teeth as one of the most innovative producers in music.
But that wasn't what he wanted; Kanye wanted to be embraced as a rapper. One of the things about the documentary I found interesting is that Kanye didn't consider himself a producer. He likened himself to a rapper that made beats. He hated to be called a producer that raps. He felt like that was a weak title.
The stigma with producers rapping is generally their bars are wack, and he wanted to go bar for bar with the rappers. During one moment in the documentary, he admitted to only making beats so he could rap on them. It's like he became so great at production just because he wanted to; he decided to, so it happened.
He willed himself into being a legendary producer. The man is an alien. He did indeed sell his beats but he always kept the good ones for himself or Jay-Z. The most memorable part of the first episode is Kanye coming back to Chicago for a music conference. It was a tumultuous trip, to say the least. He got a lot of love at the music conference but he was also reminded that all smiling faces aren't smiling at you.
Dug Infinite, one of Kanye's mentors, created a diss track toward Kanye. A visibly shaken Kanye calls up Dug to get his location to discuss. Dug tells Kanye that he created the diss because 'Ye mentioned everybody in a magazine article but him. J.O.E. (Jealous One's Envy). Kanye explains that he mentioned Dug but the magazine left it out. The two embraced but the impact it has on Kanye is evident. He's crushed. What he does next is what we all do when the world won't stop raining on us. He goes home to a haven. Home to momma.
Enter Ms. Donda West. Kanye and his mom have a truly dynamic relationship. Watching the documentary she felt like his energy source. Kanye's arrogance is more of a defense mechanism, and she was able to balance him out with a few words.
For all the hardship he experienced coming home, Donda uttered, "The giant looks in the mirror and sees nothing. Everybody else sees the giant." At that moment even Kanye wasn't sure of the actual meaning. The conversation in his mom's kitchen was more than enough food for his soul. Hell, it was enough for my soul also. Watching Kanye and his mom made me want to hug my mom.
Going home on a high to experience new lows was painful, but the universe always rewards those being productive. Towards the end of episode one, Jay Z knights Kanye with a Rocafella records chain in his hometown of Chicago. He made it.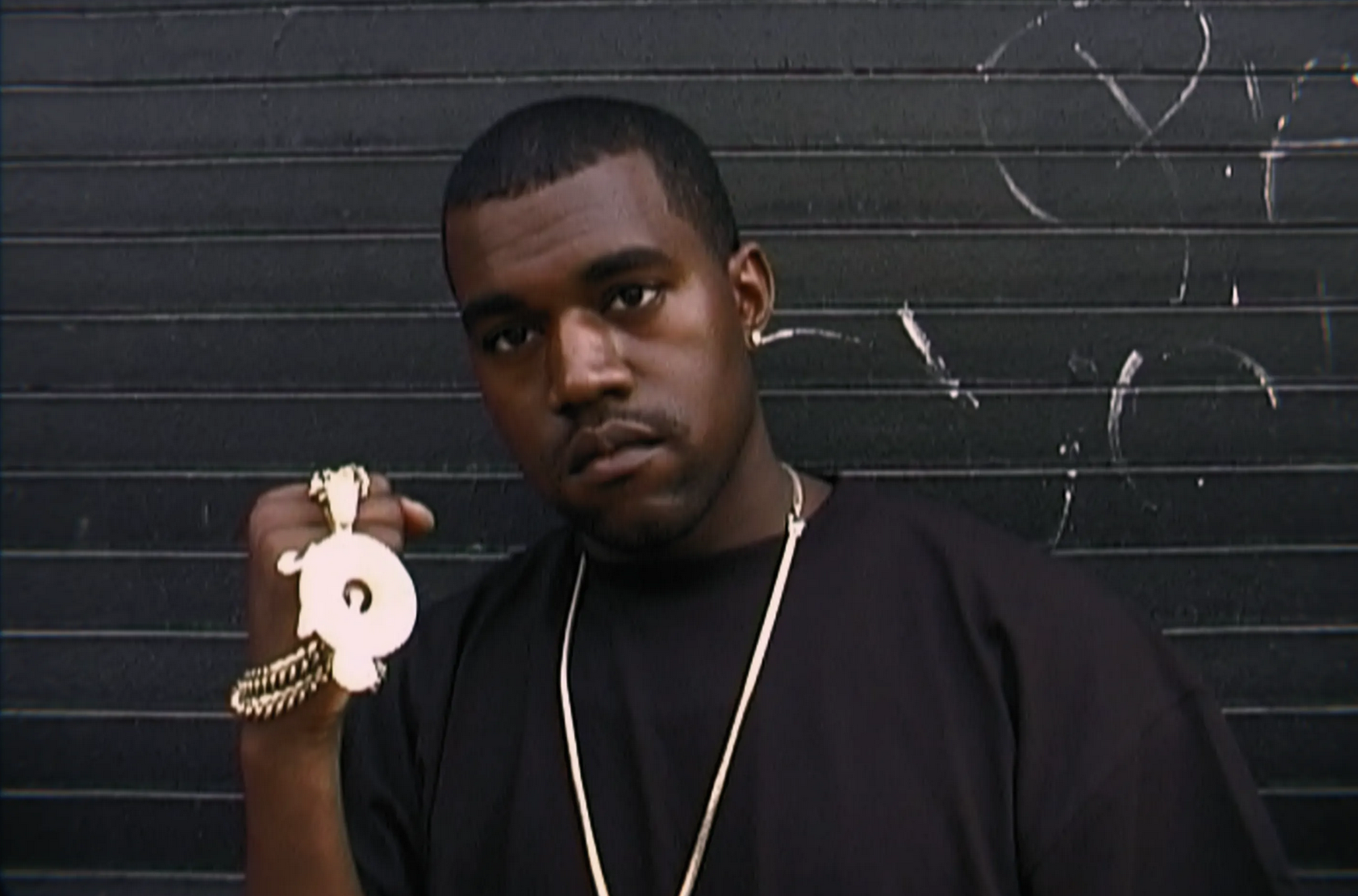 Episode 2: The Rise – Look God It's the same Me
Nothing was going to get in Kanye West's way of being Kanye West. It was evident that lacking a record deal, getting in a car accident, and even having his mouth wired shut would not stop him. He was preordained for greatness, and the only question was not if but when.
Kanye had a record deal with Rocafella Records. But just as everything was going his way Kanye got into the now infamous accident, which ironically pushed his creativity and determination to new heights. After the accident, his record company put his debut album on the shelf. To be fair it's understandable from their perspective – Kanye needed major surgery after breaking his jaw in three places. His jaw was out of commission, but his mind was sharp.
Kanye continued to write songs from his hospital bed. A powerful moment occurred when Coodie called to check on Kanye, and Kanye rapped "Through the Wire" to him. Once again Coodie gets on a plane and heads to LA. Kanye checks out of the hospital and takes up in a hotel. In the hotel, he sets up a makeshift studio. Kanye attempts to get studio time paid for by his record label but they aren't interested. So Kanye—jaw wired shut—flew to New York to play "Through the Wire" for Damon Dash and Kareem Burke — ⅔ of Rocafella. It was like he wasn't even there. Dame interrupts the session saying they need to leave, something has come up. Back to the drawing board.
Kanye returns to Los Angeles and visits the orthodontist, who gives 'Ye a shit ton of bad news about additional surgery (which Kanye ends up bypassing to get back to music). Hilariously, Kanye starts humming all the while in the chair as Coodie records, once again refusing to let doubt enter his spirit. Kanye having his jaw wired shut is common knowledge but it hits differently actually watching the wire get put in and taken out.
Midway through the episode, I stopped watching. I needed to go back and listen to "College Dropout." Seeing his resolve in the midst of almost losing his life and having his career derailed..I don't know. It had me feeling like maybe I didn't appreciate "College Dropout" as I should have.
Which is wild because I cut class in college to buy it. I love that album. Watching him fight and claw and borrow studio time from other artists to complete his album was very inspiring. Shout out to Pharrell Williams, who had a couple of candid appearances throughout the documentary. We learn that Pharrell gave Kanye the studio time that was leftover from his sessions. We also get to see Kanye freestyle for Pharrell and Pharrell instantly becoming a fan of his raps.
Kanye previews "Through the Wire" for him. For the first few bars, Pharrell is stone-faced. But by the 6th bar, he breaks out into a little jig. Feeling the record so much, he leaves the studio. He comes back in to call Kanye "one of his favorite artists" based on just the two records Kanye played. Then he gives him a shit ton of industry and life advice. Pure joy. I felt it for Ye.
Jamie Foxx is another unsung hero in the Kanye story. He allowed Kanye to use the studio in his home to record music for his album. Not only that but Jamie, who's already a legend at this, allowed Kanye to coach him on how to sing the hook to "Slow Jams." "Get Em High" is another I'm a fan of but wasn't aware of its origin. The song was recorded in Kanye's hotel room.
Kanye, still frustrated with how the record company was treating him, decided to take action into his own hands. He'd bet the house on himself to get this far and there was no way he would stop now. Kanye and Coodie create the treatment for "Through The Wire" around the reactions of all the people Kanye played the song for.
Enter Chike Ozah, co-director of the documentary and this music video. Chike helped blueprint and frame the video. He even snuck Kanye and his team into MTV studios after hours so they could complete it. Kanye spent $33K out of his pocket to make the video.
Never once doubting himself, he knew once he could get the video in front of people the song would take off. Kanye headed back to New York to preview the video. Dame Dash arrives at the preview party. In true Kanye fashion, he had no problem speaking his mind and details the trouble he'd been having making the album, getting studio time, making the video, etc. When Dame hears the song and sees the vision, all the hard work finally pays off. Kanye gets reimbursed by his label and secures a release date for the album.
College Dropout is finally released on February 9th, 2004. It debuted at #2 on the Billboard charts. It went on to sell 4 million albums. Kanye won 3 Grammy awards. Incredible for a dude everybody told to stick to the beats.
Outkast's song "Aquemini" told us, "as the sun goes down heroes eventually die. Horoscopes often lie, and sometimes why? Nothing is for sure, nothing is for certain, nothing lasts forever. Nothing stays the same."
Kanye's star would rapidly ascend as he and Coodie would drift apart. In the documentary, Coodie mentioned how Kanye went on tour without him. This prompted Coodie to start making time for himself. From the time he met Kanye, he devoted his life to filming Kanye.
I think Coodie felt like the brotherhood wasn't reciprocated by Kanye. I feel like Kanye didn't have time for anything that wasn't raising his profile. Chike and Coodie would go on to work with other artists filming studio sessions and recording videos. Coodie's optimism throughout the documentary is a breath of fresh air. With Kanye abruptly taking over the planet Coodie decides it's time to get the documentary ready for edits. Kanye has other ideas. He decides he doesn't want the world to see the real him. Get your popcorn ready.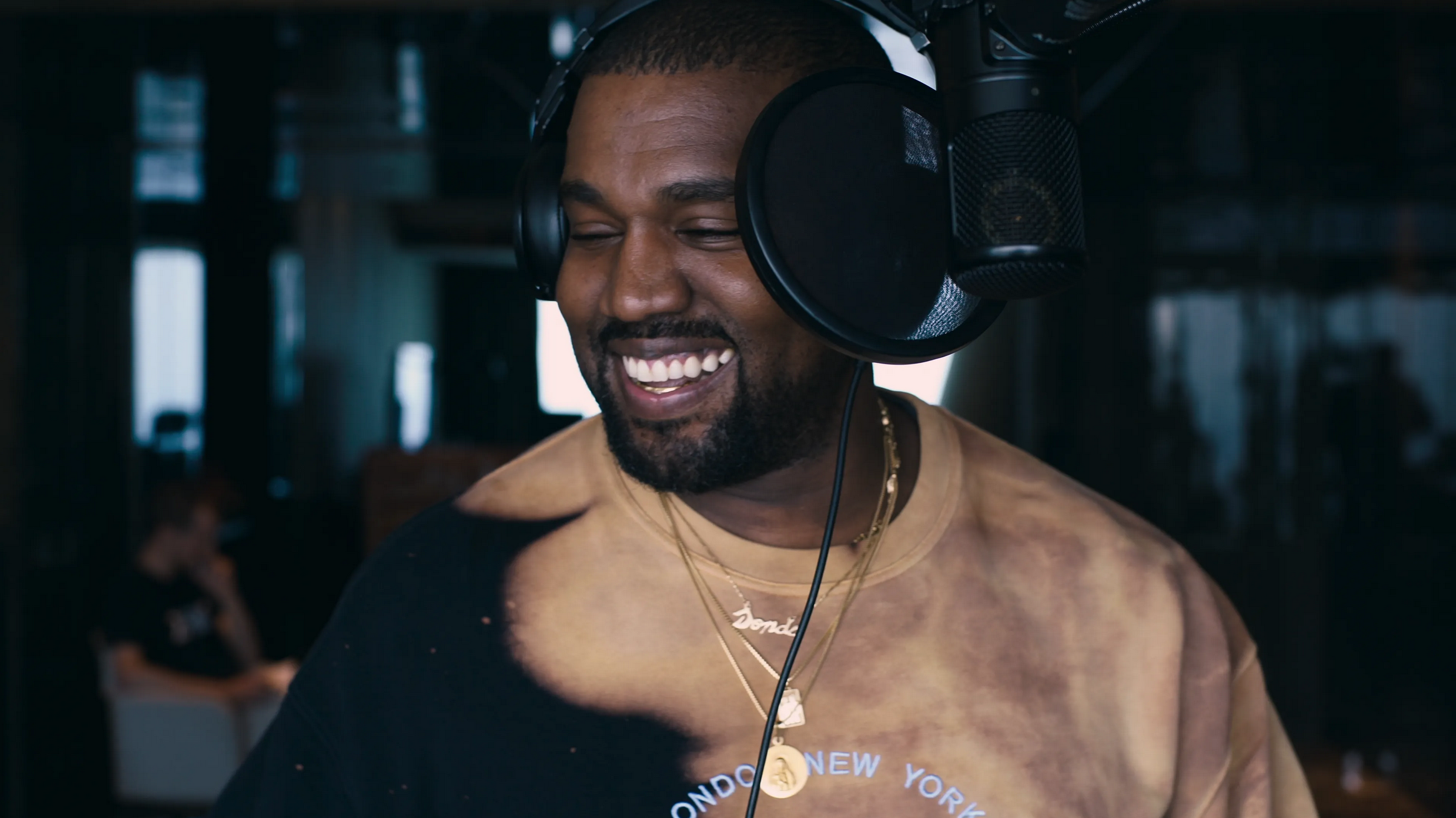 Episode 3: The Fall – No One Man Should Have All This Power
While the first two episodes are motivational and triumphant, in the third episode we feel a shift. Fame has a different energy. I've often said I would love to be rich but I could never be famous. It seems like a miserable existence.
Two memorable things happen in 2007. In a classic turning of life, Coodie has a daughter named Ivy—his first child and Kanye's mother, Dr. Donda West, passes away from complications of surgery. While Coodie is on an emotional high, Kanye is experiencing a personal low.
Donda was an instrumental part of Kanye's being. His spirit yearned for her reassurance. Watching the documentary post Donda's death is pretty tough, especially for anyone that has lost a parent. I lost my dad in 2020 and it still doesn't seem real. The flashbacks with Kanye and his mom were gut-wrenching. Donda's death completely changed Kanye. The music was different. He was different. He was dark. He didn't have that same glimmer in his smile. He was still determined. He kept working on music throughout his grieving.
Kanye reached out to Coodie, who had been trying to reach Kanye after his mother's death. Kanye asked Coodie to be there for him. Coodie went to Kanye like he always did. As any good friend would. Kanye was about to embark on the "Glow in the Dark Tour."  When it was time to take off, a member of Kanye's team told Coodie they didn't have room for him. They didn't talk for months.
GLC, a rapper from Chicago, asked Coodie to come to a studio in New York to document his session. When Coodie arrived he realized Kanye was in the session. The two former friends were barely talking. Coodie had already felt like he was unwanted there, but then Kanye did something he'd never done before. He asked Coodie to stop filming. And Coodie did for years. That is, until the rapper/actor Common asked Coodie to document his festival in Chicago, where Kanye would be performing.
Coodie and Kanye reconnected again, but it wasn't the same. The consistent throughline in the documentary is how good a friend he is. How great a human Coodie is. Around this time, Coodie's father passed away. Thankfully Coodie was already in Chicago spending time with his family. Everything comes full circle.
As I stated in the early parts of the article I am not here to judge. I will say, as a black man, to see another black man with unlimited reach and influence such as Kanye wear that MAGA hat was painful as hell.
'Ye you told us George Bush didn't love black people. I mean, I can't find the lie. The joy he had in getting his hat signed by Trump was sickening. I wanted to and still want to vomit. He further compounded that stance by declaring, "slavery was a choice."
As a person who can usually find a way to separate the man from the art, I started to have a really difficult time lending Kanye my ear. I purposely avoided both "Ye" and "Jesus Is King" albums. People of color have been preyed upon by mainly everybody. So, to have one of our own not only insulting our history but his own was a lot to absorb.
With that being said, Kanye has also been a victim in a lot of situations. He left Nike because they wouldn't pay him royalties. As he tried to show fashion designers he was serious, they wouldn't let him in the door. He signed bad contracts (standard predatory record deals.) He fought to get his master's back and then ended up becoming the master.
The kid nobody believed in grew into a multidisciplinary billionaire, inventor, husband, father – he had it all. He still was not satisfied. In becoming Yeezus/Yeezy he had to let Kanye go. In doing so it felt like he also let go of the majority of the circle that kept him grounded. This includes Chike, Coodie, Mos Def, Talib Kweli, and Rhymefest. Hell everybody who knew Kanye during his formative years.
The man with so much talent and ambition is only racing against his mortality. The man who wouldn't allow himself to be doubted or counted out. The irrational confidence it took to make it. It felt like suddenly the burden of fame became too much for the college dropout. The boy that flew to new heights is now Icarus, the man that flew too close to the sun. He has it all and doesn't have anything at the same time.
At one point in the documentary, Kanye discusses his mental status post-hospitalization. He states he took bipolar medication to communicate. In his words, to turn "alien into English." Even as I write this I just read an article today about Kanye going to get treatment for his mental health. Music, fashion, and creativity aside, I wish the best for Kanye. I know he still has so much to offer. I am looking forward to seeing it.
Author