The NBA conference finals are in motion, and the cast of characters while exciting…are a little different. You could say the only person missing is LeBron James, maybe you want to go a step further and say back-to-back playoffs without Stephen Curry is peculiar. Now added to that list is Kevin Durant, after long toes and an injured running mate ended his season. Left in the mix are several established faces—all of which have turned pessimistic predictions upside down—and a cast of new and unexpected faces we're getting to know.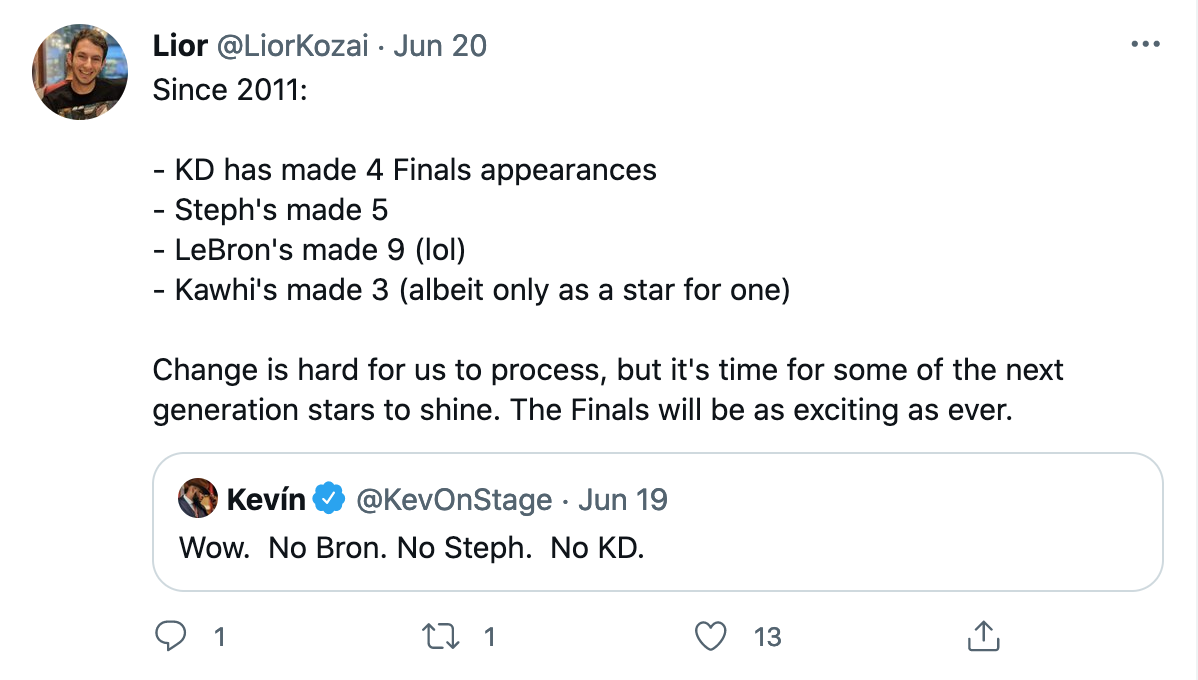 With Giannis Antetokounmpo being the latest fallen star, the list of injured players this postseason has reached unprecedented heights. So we don't forget:
Anthony Davis
Kawhi Leonard
James Harden
Kyrie Irving
Joel Embiid
Trae Young
Jamal Murray
Mike Conley
Jaylen Brown
Kemba Walker
Donovan Mitchell
But some team's faults are other's fortune. The Los Angeles Clippers, Atlanta Hawks, Milwaukee Bucks, and Phoenix Suns are all feel-good stories and have offered a fresh look at NBA playoff basketball that is widely perceived to be settled through large markets and consistent superstar dominance.
But this script offers alternate endings. After a long run of questions of whether he should be loyal to Milwaukee, Giannis Antetokounmpo has a chance to win his first NBA championship when some had written off his playoff potential with Milwaukee's current setup. Now the balance of power in the NBA resides in the health of his knee. Yesterday Woj and Zach Lowe reported, "There is no structural damage to Giannis Antetokounmpo's left knee." So we will have to see what the future holds.

If Giannis is able to return victorious, a championship could put him in some special conversations when it comes to the NBA elite—and he's only 26 years of age. Not to mention what a title for a small market like Milwaukee could show franchises of similar circumstance.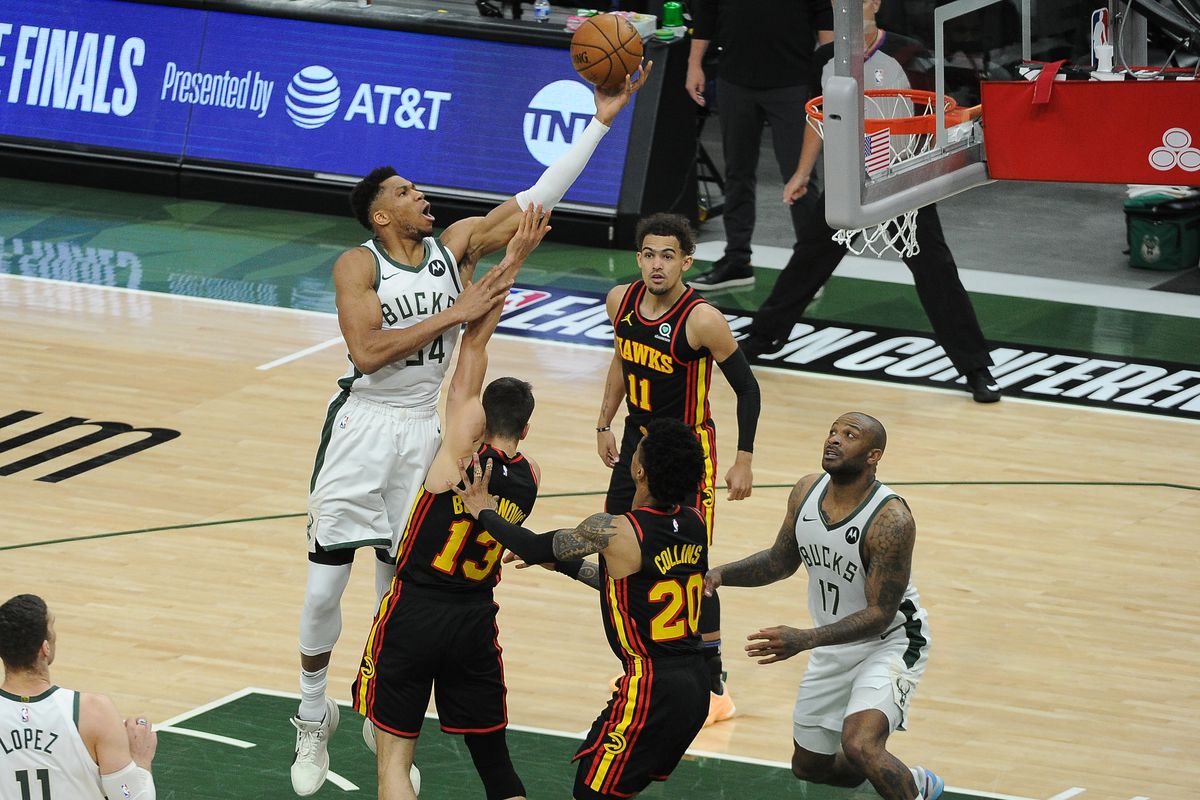 Speaking of being written off, how about the Atlanta Hawks? After entering as the underdog in every series these playoffs, they're in a position no one could have expected with one of the deepest teams in basketball. Issue is, that depth has been challenged by health all the way down to ATL's best player and star Trae Young. Some could argue they have also gotten this far without the services of their second-best player, De'Andre Hunter, who was +34 in the five games he played in the first round.
On a positive note, Hunter's 2019 classmate Cam Reddish just returned to the lineup after missing 54 games and scored 12 points on 5/9 shooting in Tuesday's win against the Bucks. Atlanta could be looking at its final games of the season very soon, but as we've learned throughout their run, don't count them out until the last minute.
That's quite the chain link to our next team the Los Angeles Clippers, isn't it? Down 2-0, 3-1, without Kawhi Leonard, Serge Ibaka, or Zubac? They could care less. And it's been that way their entire postseason run, finding ways to band together no matter who's on the floor for them, or their opponent.
The Reggie Jackson renaissance is a perfect microcosm of the feel-good nature of this whole postseason. He was bought out by the Pistons last season and landed with the Clippers at the trade deadline. This season he averaged 10 PTS in 23 minutes/game. This postseason he is averaging 18 PTS in 33 minutes and hitting big shot after big shot.
Even following last night's loss, the story of Paul George's playoff redemption along with Ty Lue's coaching clinic showcases ring loud, and similar to Atlanta, proved that they're a team you can't put away easy.
And then we have the Phoenix Suns.
What else can you say? A year ago folks were trying to get Devin Booker out of Arizona and Chris Paul was mulling his future post-Oklahoma City. Today, they are headed to the NBA Finals, Booker is being compared to Kobe, changing narratives about young players on bad teams, and Chris Paul is climbing up all-time leadership ladders, adding to his resume, and possibly raising his overall legacy.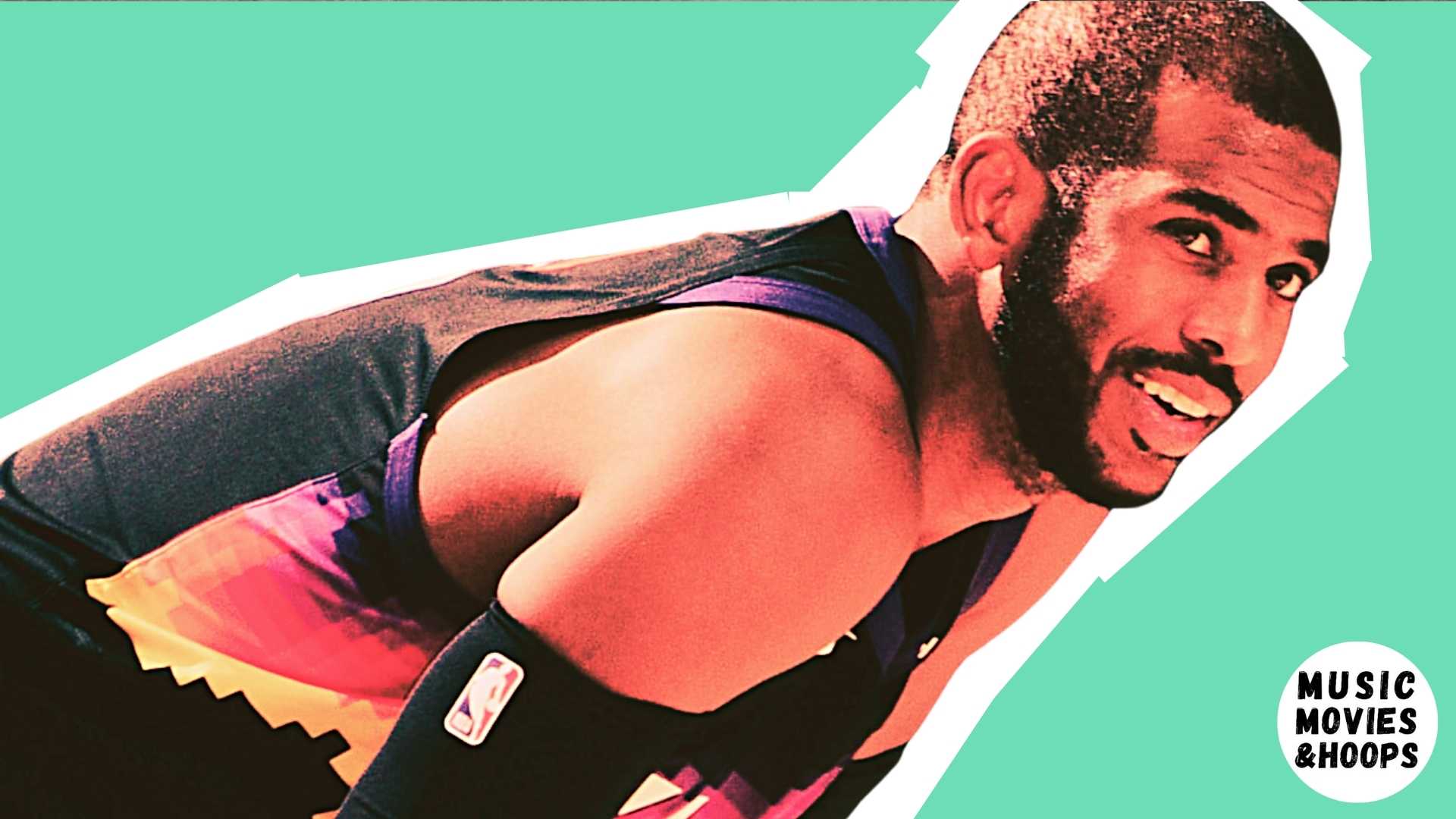 Oh, and Deandre Ayton is showing national stages he's a star on both ends of the basketball floor, the complete opposite of the criticism he received coming out of college and at the beginning of his pro career. In his first postseason, Deandre is averaging 16-11 on 70% shooting while out playing reigning DOPY Rudy Gobert—and some could argue—playing reigning MVP Nikola Jokić to a draw. And of course, the DeValley-Oop gave us supreme sports fireworks and this all-time moment:
And what's a Hollywood ending without a Cam Payne campaign shoutout. The prime example of not letting your doubters define who you are, and your route not determining your final destination. One more win for the Suns on their journey to basketball immortality.
So what do we make of this postseason? Do we focus more on the injuries that have taken in place? Or are new sheriffs in town ready to write their own chapters in the NBA's cinema?
Either way, it's fun not being able to guess the script at hand. With more subplots, and drama on the way, there's no telling where this one heads next, just what any Hollywood ending should lead to.