I first heard Lake Street Dive in a hot tub. It was in the heart of summer of 2015 in Fairlee, VT. My dear friend Will threw Bad Self Portraits on a portable speaker while we were soaking. Like hearing any great album for the first time, it felt like the cutest co-counselor at summer camp had a crush on you. It was the best.
That album was love at first sight and Lake Street Dive remains one of my favorite bands to this day. They're simultaneously retro and modern. They're both accessible and sophisticated. Of course, Rachael Price's voice speaks for itself. Upright bass is probably my favorite instrument and bassist Bridget Kearney is a superstar. Their harmonies are buzz-inducing and their musicianship is elite, but what truly sets LSD apart: great songs. They just have great fucking songs.
A lot of bands sound good. And by that I mean their music is sonically satisfying, like a tailor whose trims look great. But how many clothes feel great? Too few. I'd argue the number of good sounding bands to bands with great songs is 100/1.
I adore this song. First of all, it clocks in at a hobbit-sized 2:14, causing me to listen to it 2-4 times in a row during the honeymoon phase. Second of all, the riff is contagiously, intoxicatingly good. Give me a riff-based song any day of the week.
There's some cool odd meter stuff in the intro. Not sure if they're counting in 5 or it's just how they felt it? But it's a coy, "yes, we all went to New England Conservatory" wink-wink. The 8th note piano line in the chorus is everything. And the percussion that sounds like The Holy Grail's horse hooves provides a nice homage to the animal theme in the lyrics.
[Side note: Anytime a song has an 8th note piano line holding down that subdivision that is usually occupied by the hi-hat and thusly freeing up the drums to be more creative, I think of one song:]
There's not a lot to these lyrics, but damn they get a lot out of them. Actually the hook "you got me runnin' like a rabid animal, like a dog" probably does the least for me. Comparing people to animals isn't totally my lyrical cup of tea. But I'm behind the sentiment it conveys and I can get onboard when you factor in how well it sounds sung. This opening on the other hand!
Another night wasted
In my parents' basement
So good. I love the double-meaning use of 'wasted'. The verse continues:
I could almost taste it
Why did I ever go back home?
In the title track from this album, Price indicates she's 25. We can all relate to living at our parents' house at 25. Whether that's because of COVID, the 2008 recession..whatever it may be. You're back home (maybe you never left), eating your parents food, and hosting parties in the basement like you used to in high school.
You're a little too old for basement parties, you're a little too old to be hoping your friends drunkenly coax you and local cutie into 7 minutes in heaven in the closet—my interpretation of the "how will I ever find you in the darkness" line. And the whole thing just kinda sucks.
But you know, you're also still young! You got a job interview on Friday. The story isn't over. I know the chorus expresses that this character has "no fight." But when I listen to "Rabid Animal" I hear fight. It's pure jam oozing with swag. So you (song protagonist) just head downstairs, turn up the stereo, groove, and just pray mom doesn't yell to turn it down.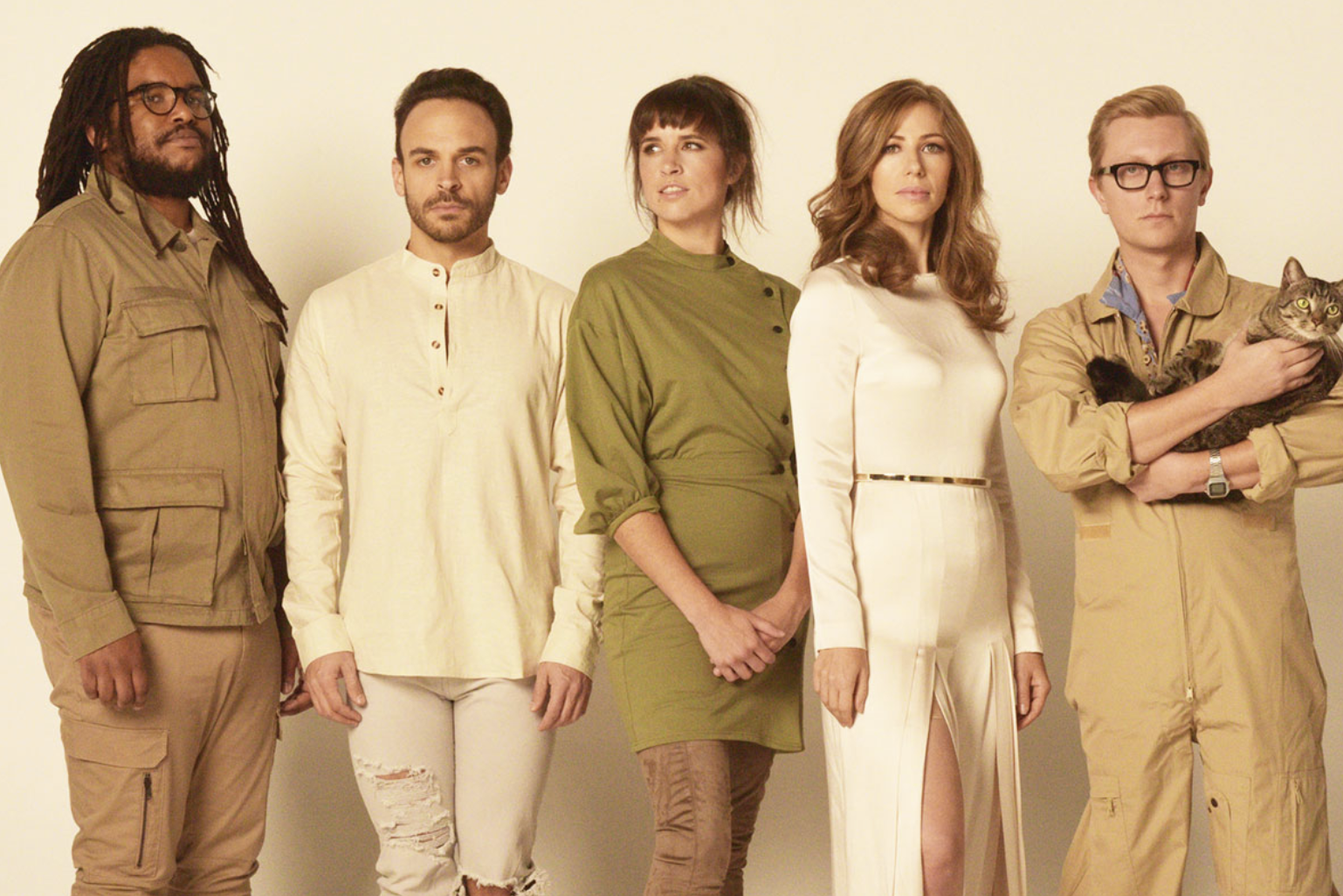 At every turn, Lake Street Dive is becoming more sophisticated. I mean you can't miss that they literally added a member, Akie Bermiss (keys), which inherently adds depth to the arrangements and harmonies.
In the 6 years since Bad Self Portraits was released, they've incorporated more stylized production, longer songs with increasingly unique forms, sections, and rhythms. They've continued to experiment with meter and more expansive harmony. After taking big steps in all these directions with 2018's Free Yourself Up, they just popped the lid with their new single "Making Do."
And I'm here for it! I love it, especially the political message. But man, there's something to the raw, simplicity of Lake Street Dive and Bad Self Portraits. That period when you don't really know what you're doing, but it somehow allows you to do the exact right thing.
[Sidenote: This whole thing got me thinking about bands that came out of the gate super hot. Here are some insane debut albums.
MGMT, Oracular Spectacular
Arcade Fire, Funeral
Lauryn Hill, The Miseducation of Lauryn Hill – SHE ONLY HAS ONE ALBUM!!!
Weezer, Weezer (Blue Album)
De La Soul, 3 Feet High and Rising
Norah Jones, Come Away With Me
The Strokes, Is This It
Nas, Illmatic
Holy shit. Talk about kicking down the castle doors.]
Whether you're 25 and back in your parents' basement, 17 and still at home, or a 40-year-old parent, "Rabid Animal" will get you thinking about picking up a case of Old English and turning up like there's no tomorrow.