The best day of the year is NBA draft day. This is the day bad teams become good teams. Don't believe me? Look no further than the Memphis Grizzlies as an example. In 2017 they went full rebuild after their "grit and grind" era came to an end with the aging and moving on of Marc Gasol, Zach Randolf et al. They won 22 games the following year, but were dedicated to rebuilding from scratch through the draft. In 2019, they drafted Ja Morant 2nd overall, and this past season they completed their 4-5 year rebuild by making the Western Conference Semifinals. Sure, it helped that they were able to trade for 2019 21st pick Brandon Clarke, 2020 30th pick Desmond Bane, 35th pick Xavier Tillman, and 2021 10th pick Ziaire Williams. But they have proven that bad teams can become perennial playoff contenders in the west, simply due to their success on draft day–and it doesn't take 7-10 years to do it.
Who were the worst teams in the league this year? The Rockets, Magic, Pistons, and Thunder, in that order. What about the year before? It was the same four teams, just in a different order. Yet the 5th worst team was the Cavaliers, who made the playoffs just one year later after drafting Evan Mobley. In 2019-20 the worst team in the league was the Golden State Warriors, who just won the title with a supporting cast of draftees Jordan Poole, Jonathan Kuminga, and Moses Moody. Will they be able to continue their dynasty with these youngsters and James Wiseman leading the way as Klay, Dray, and Steph (who they drafted) age into their late thirties? Only time and development will tell, but you better believe it was the NBA draft that would make it possible.
Across the NBA standings, you can see rebuilds and youth movements, with middling teams or bottom feeders and their fan bases hoping for a turnaround. Draft day is the day of hope, and the evidence suggests it's not false hope either. The Rockets, Magic, Pistons, and Thunder all received high marks this year, and their turnarounds are not far off as they load up with top young talent. I have graded each team based on who they selected taking into consideration their current roster, and fit–because team chemistry is not just about taking the best player available. Three teams (Nets, Suns, & Jazz) received no grades because they did not have a draft pick. See how your favorite team did on the 2022 NBA Draft report card.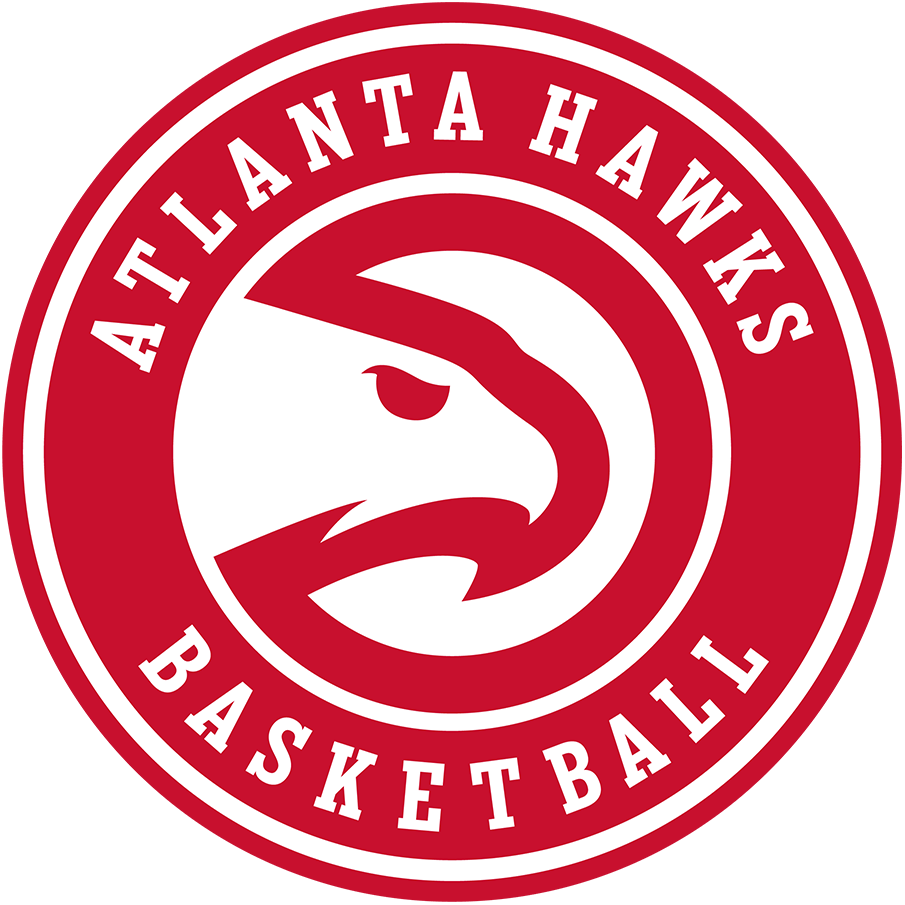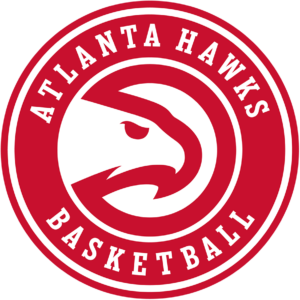 Atlanta Hawks
Grade: A
Players: AJ Griffin #16, Tyrese Martin #51 (traded from Golden State)
This is the best draft for Atlanta since they selected Trae Young. Getting Griffin to land in their laps at #16 is a huge steal, and they deserve the credit for making the selection. I had Griffin ranked as my fourth overall prospect in my MMH Big Board back in April. His NBA player comparisons were Kawhi Leonard, OG Anunoby and Jaylen Brown because he is that good, but the fact that he dropped due to NBA teams being scared off by his medical reports makes me think he could have been compared to fellow Hawk De'Andre Hunter. Griffin was a solid number two option on a stacked Duke team and figures to help the Hawks on both sides of the ball.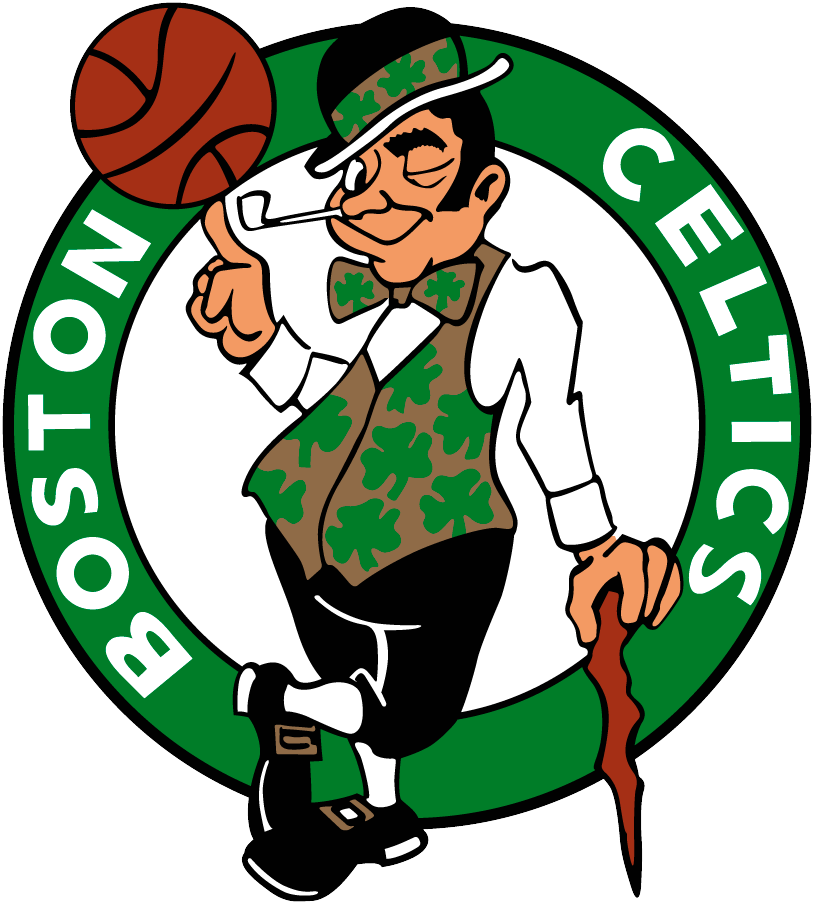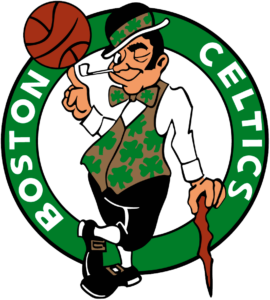 Boston Celtics
Grade: C
Players: JD Davison #53 
Davison doesn't move the needle for the Celtics, and even though he has NBA athleticism and aggression as a driver–making him a solid upside pick for the second round–he's another "can't shoot" guard on a roster with several of those already.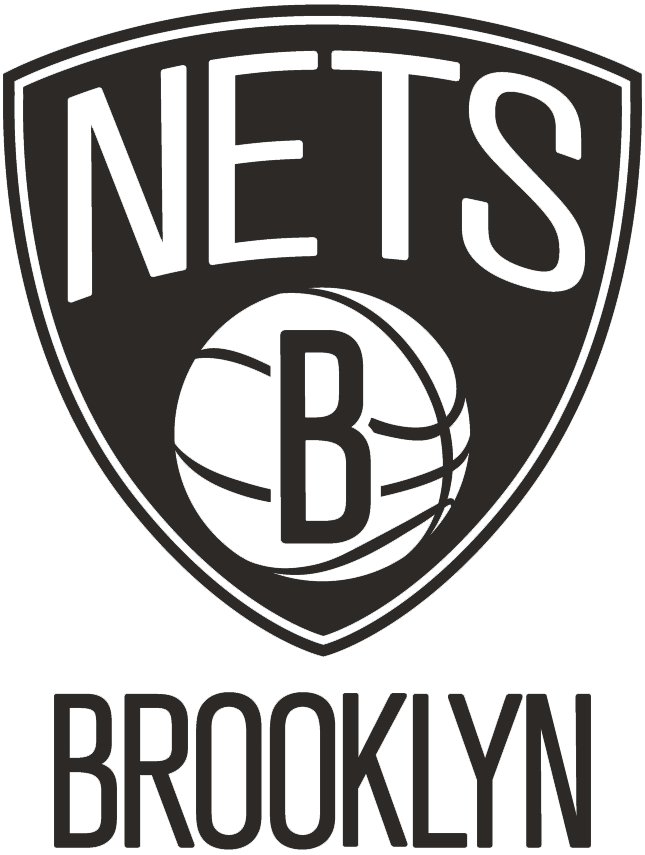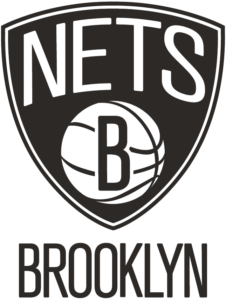 Brooklyn Nets
Grade: N/A
Players: none.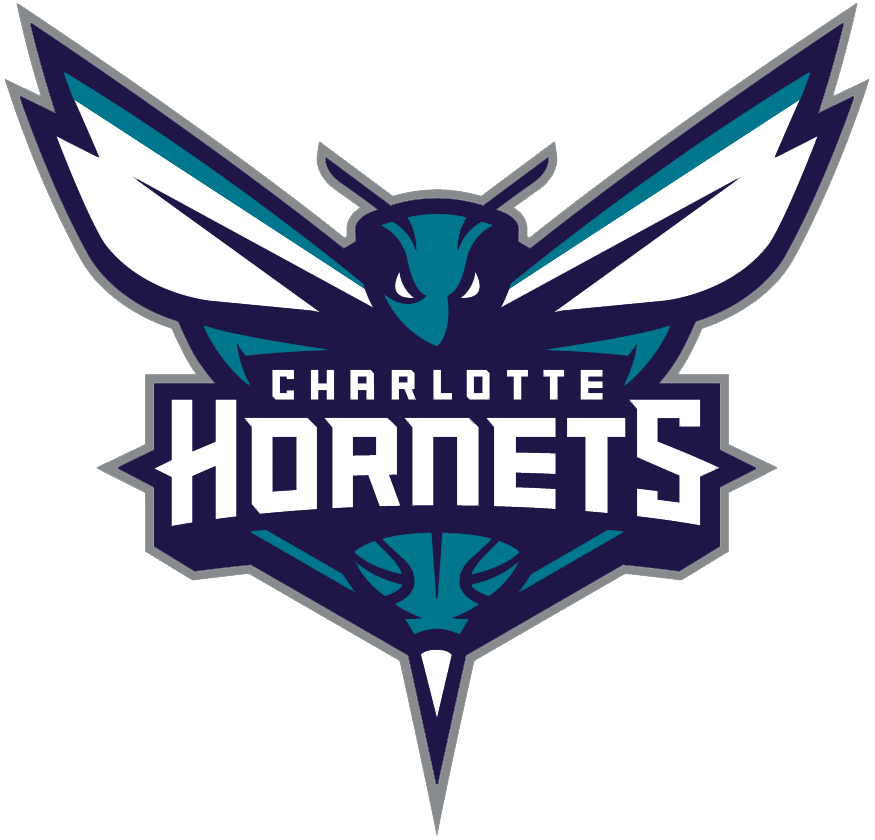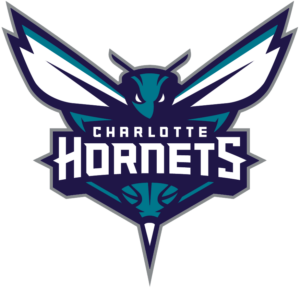 Charlotte Hornets
Grade: B+
Players: Mark Williams #15, Bryce McGowens #40 (traded from Minnesota)
Getting a really solid 7'2" big man in Mark Williams, who is efficient on both sides of the ball, is a great pick-up for the Hornets at #15. They have been looking for a solid 5 man for several years, and fans are tired of the Bismack Biyombos and Mason Plumlees of the world holding it down. While I love PJ Washington, he's not a true 5. Mark Williams should be expected to start right away and make an impact. McGowens has some potential as a backup scoring guard and thus was another solid pick in the second round.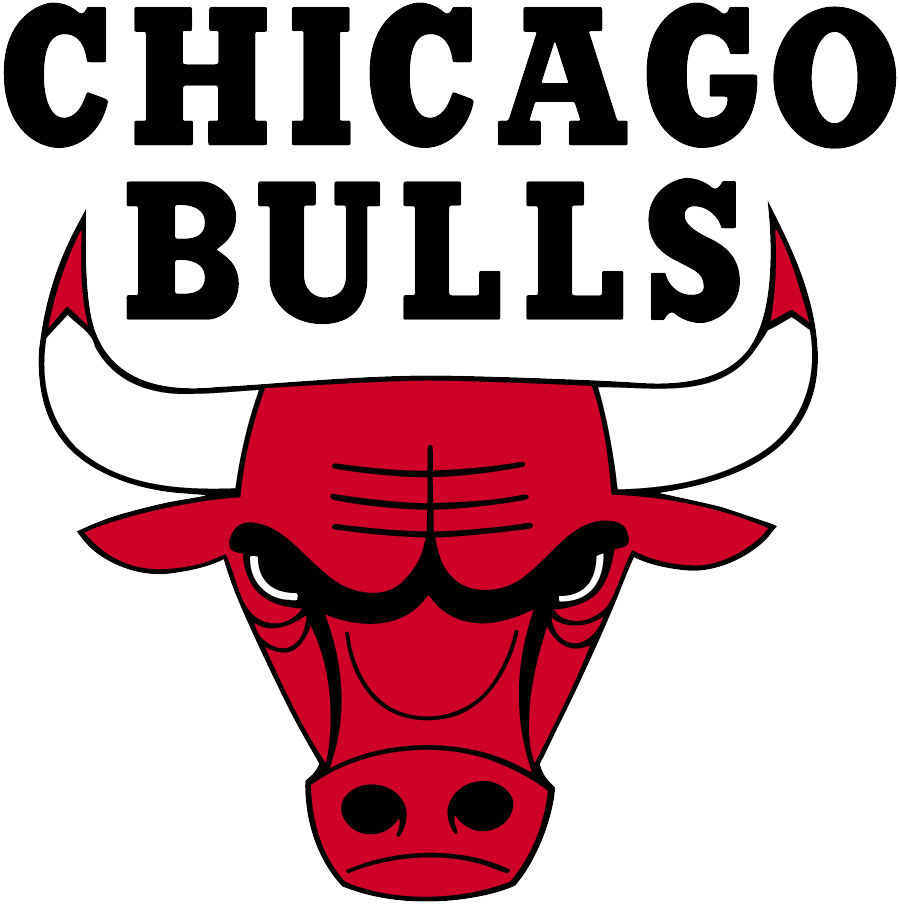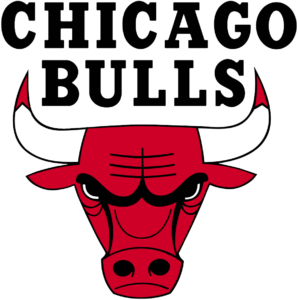 Chicago Bulls
Grade: B
Players: Dalen Terry #18
Terry adds length at the wing position to a roster that has hit home runs in recent years with underrated prospects like Ayo Dosumnu and Coby White. Terry flew under the radar a bit on an Arizona team led by Ben Mathurin, but he both held his own on the wing defensively and was a solid decision-maker, ball-handler, and facilitator at 6'7". The Bulls keep adding two-way youngsters, which will pay dividends in the win column.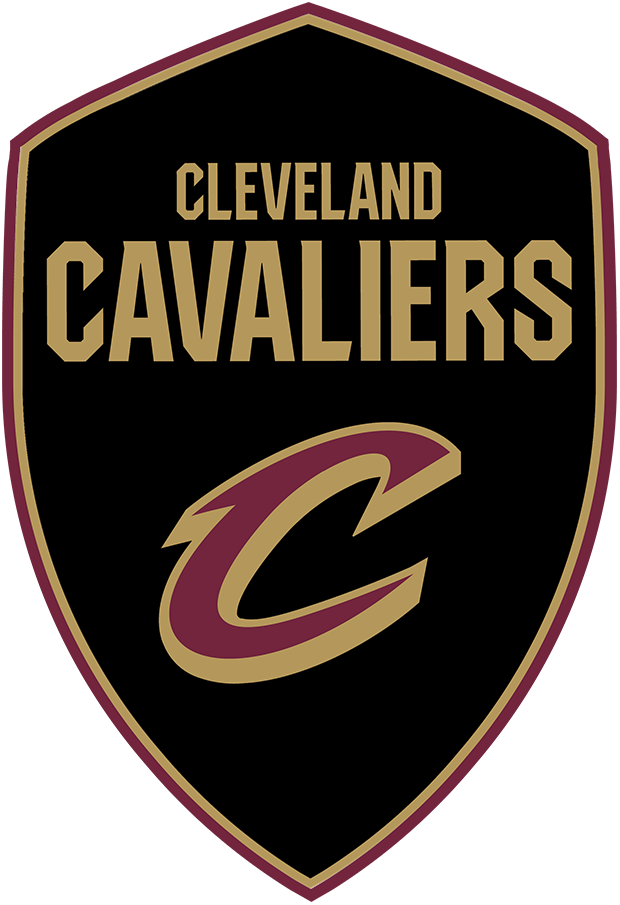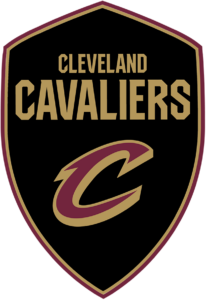 Cleveland Cavaliers
Grade: C
Players: Ochai Agbaji #14, Khalifa Diop #39, Isaiah Mobley #49, Luke Travers #56
The Cavs taking Agbagi over AJ Griffin and Malachi Branham was questionable. I think Agbaji is good Insurance for the often injured, and sometimes selfish Caris Levert, but only time will tell if this was the right choice. Agbaji has a limited handle and thus is thrust into the 3-and-D role, which he has perfected over several years at the college level. The Cavs' later picks are also somewhat underwhelming, although I like the move to pick up Isaiah Mobley, Evan's brother, similar to when Milwaukee drafted Giannis' brother in the second round to keep everything copacetic in the family.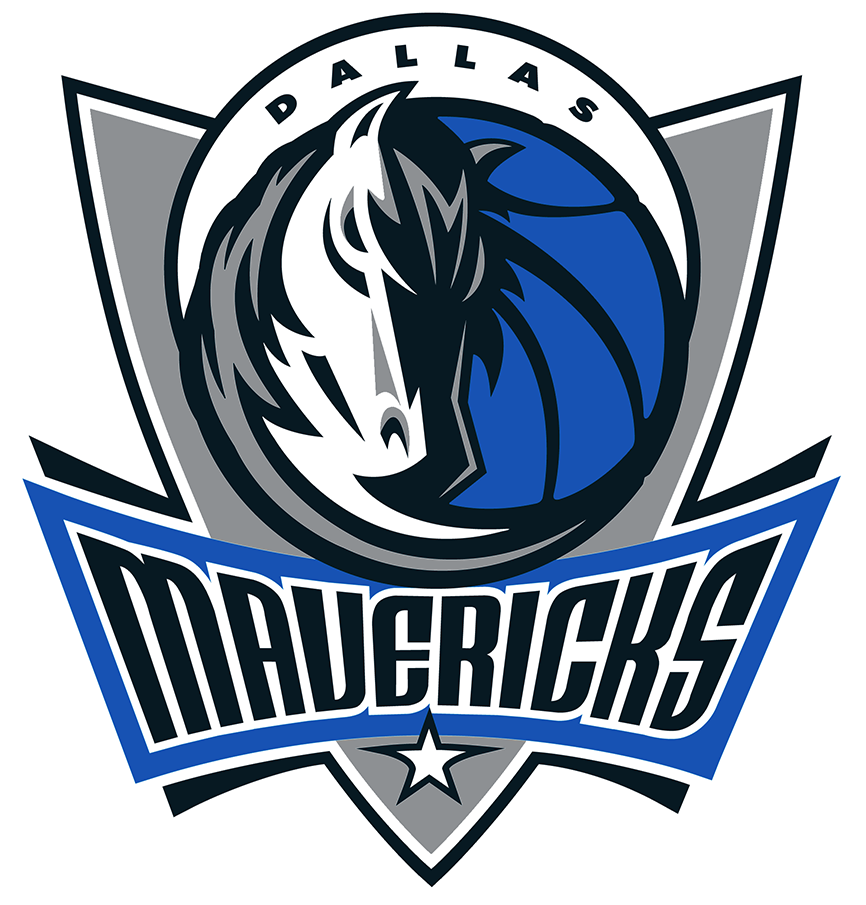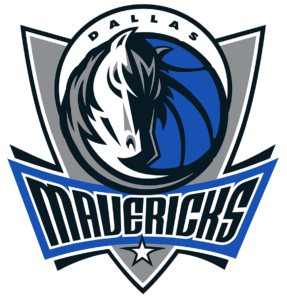 Dallas Mavericks
Grade: B-
Players: Jaden Hardy #37 (traded from Sacramento)
Landing Jaden hardy at #37 in the second round after he was ranked the #2 overall prospect in his class just a year ago is a potential steal. I love his shooting next to Luka while his inability to be a playmaker might not be such a big deal with Dončić having the ball most of the time. He's about to be a problem on the offensive end off the bench, with the potential to be a Jordan Clarkson or D'Angelo Russell-type right away. Kendrick Perkins compared him to Buddy Hield, which was one of his most accurate comps on draft night.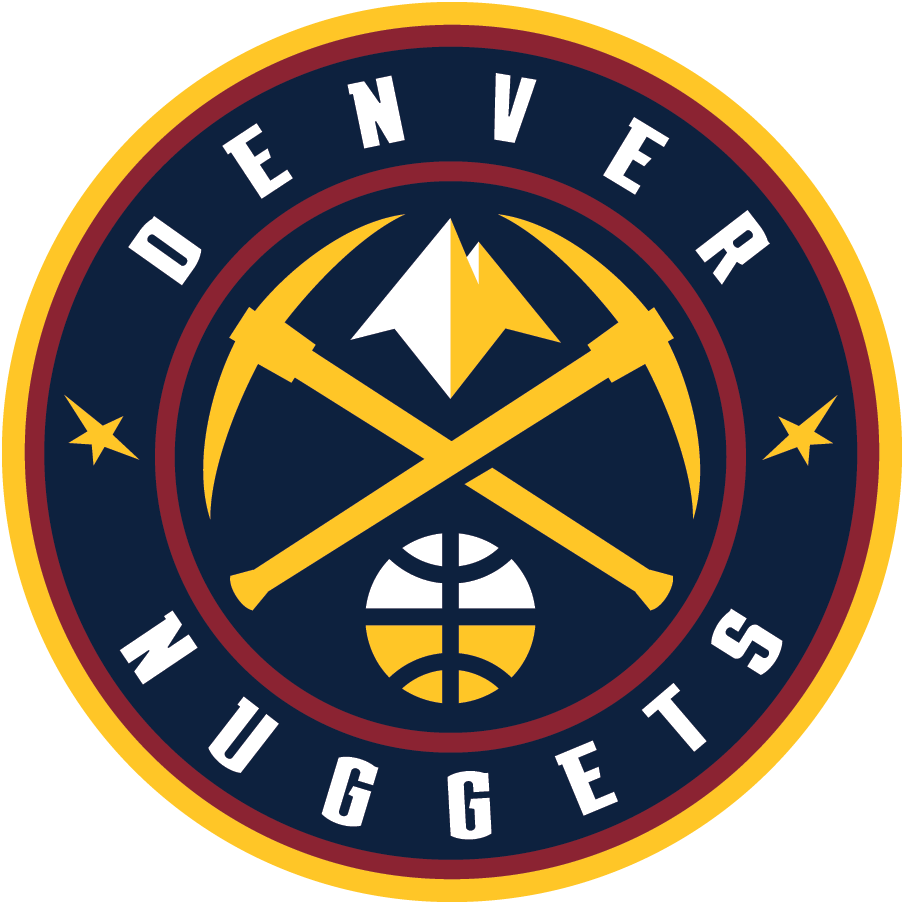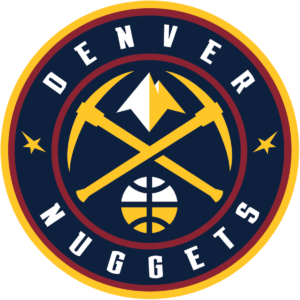 Denver Nuggets
Grade: B+
Players: Christian Braun #20, Peyton Watson #30, Ismaël Kamagate #46 (Traded from Detroit)
Braun is a big shooting guard with secondary facilitation abilities, and Denver fans will love his hustle, ability to cut for athletic buckets off of Jokić dimes, and penchant for knocking down open threes. Braun really competes and showed that he can rebound the ball well from the wing last year too. Watson is a project with potential upside and size at the wing but had an underwhelming season at UCLA after being a top high school prospect. Kamagate can be a nice third-string center who has potential as a switchable shot blocker/rim runner. He was the #30 ranked player on my big board.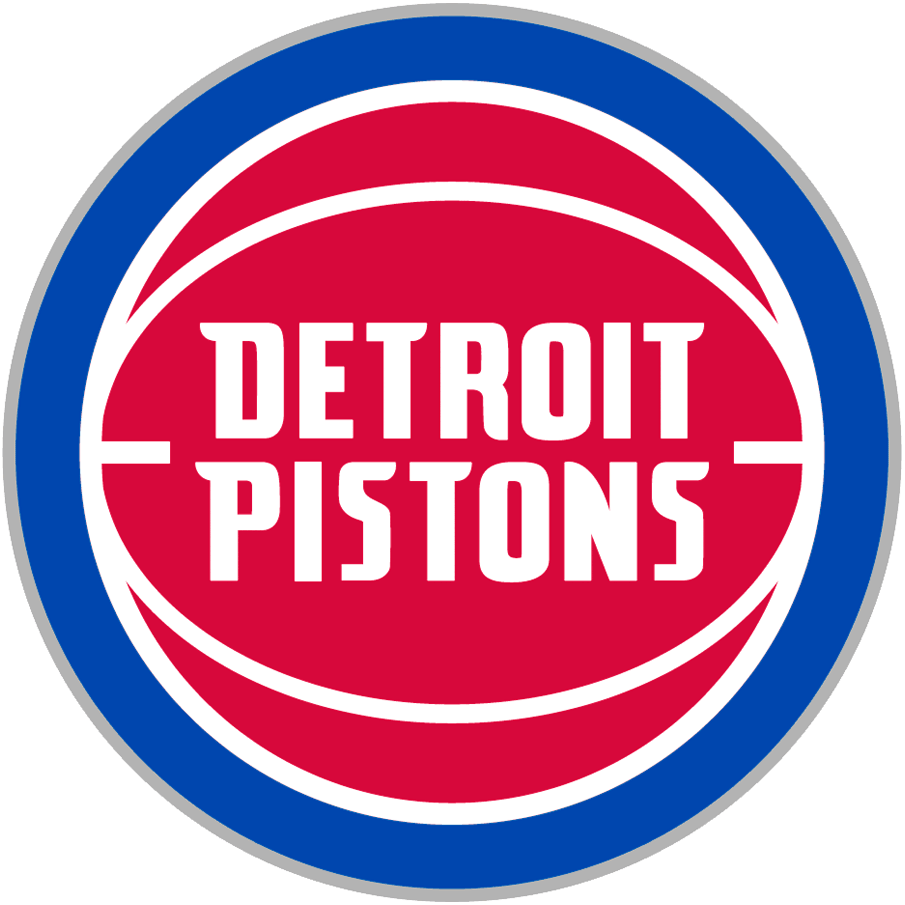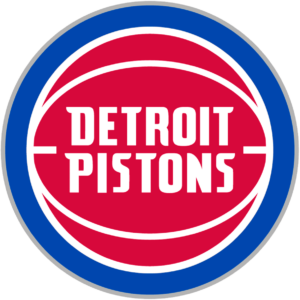 Detroit Pistons
Grade: A-
Players: Jaden Ivey #5, Jalen Duren #13, Gabriele Procida #36 (Traded from Portland)
Ivey is a steal for Detroit. He brings a different look with his speed, and he is a perfect fit alongside a bigger primary facilitator in Cade Cunningham. The fact that they got Duren as well (using the 2025 Milwaukee 1st rounder they got in the Jerami Grant deal) has everyone in Detroit happy in July. This was the ideal outcome for a team needing an infusion of talent to help last year's #1 pick. They don't get a solid A simply because neither Ivey or Duren has a game that is ready right now for NBA stardom–it will take a year or two. They are potential high-ceiling draft picks, but if any of that potential isn't realized in the future, I'm hedging my bets. I like Procida's ability to make highlight plays–passing, attacking the rim, and shooting the three at 6'8". He's a potential steal at pick #36, and should have plenty of opportunities to see the court as Detroit develops its youngsters.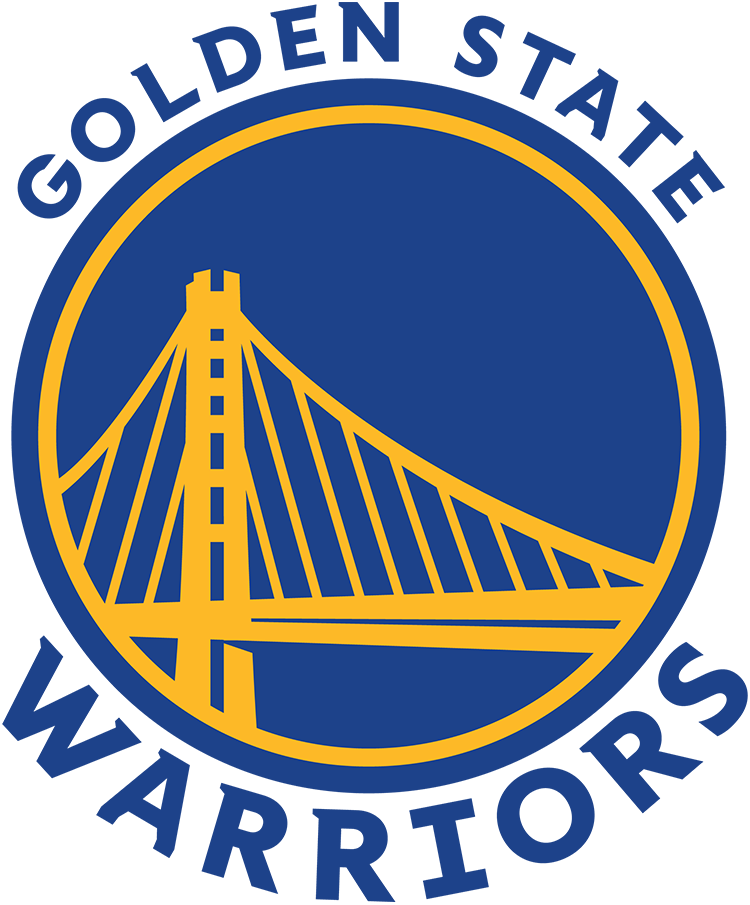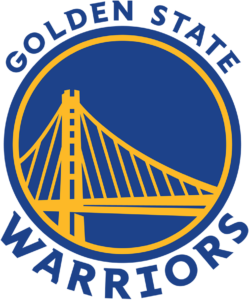 Golden State Warriors
Grade: B-
Players: Patrick Baldwin Jr. #28, Ryan Rollins #44, Gui Santos #55
I'm not sold on the Patrick Baldwin pick. I thought he was a bit stiff for his position, and I thought Jaylin Williams would be perfect for them at #28 to solidify their frontcourt depth. They chose to select the shooting prowess and potential of the 6'9" Baldwin Jr. I'm skeptical of his ability to defend quicker players at the next level or do much with the ball off of more than two dribbles, but I'm also sure the Warrior culture will be the ideal place for him to develop if he can reach his potential. Rollins' huge wingspan allows him to play like he's 6'6" even though he's just a 6'4" combo guard. Hopefully one of them will become a perfect compliment to the Warriors bench given both draftees' ability to shoot the ball off movement.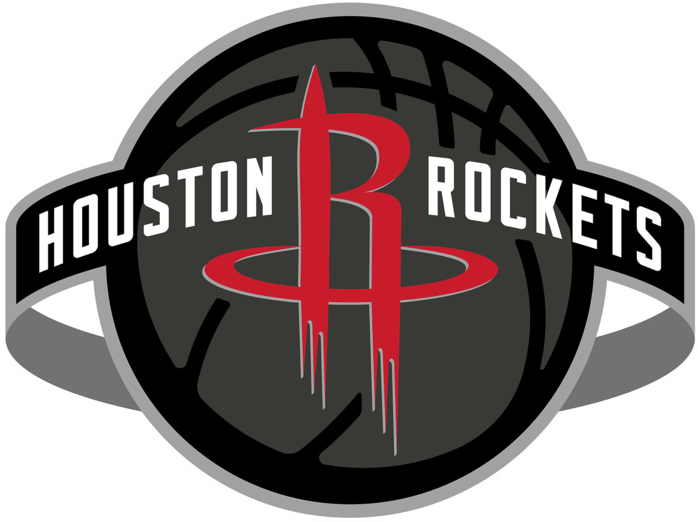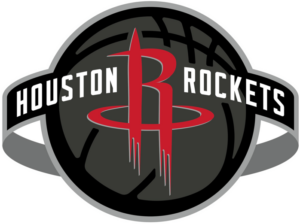 Houston Rockets
Grade: A++
Players: Jabari Smith Jr. #3, Tari Eason #17, TyTy Washington #29 (traded from Memphis)
Jabari is a perfect fit for the Rockets. They need size, shooting, defense and maturity, and Jabari brings each of those qualities in spades to this young organization all by himself. As a defender, he's gonna be huge for the Rockets. But Houston didn't stop there. They took my 10th ranked prospect, Tari Eason, who will further solidify the supporting cast around Jalen Green with length, toughness and defense. Eason also has the ability to be a secondary playmaker, similar to Jeremy Sochan or Herb Jones, and has a mean streak in him. Puting him next to Jae'Sean Tate will be fun to watch, and the length of Eason and Smith Jr. defensively will modernize the Rockets' two way capabilities. Their roster is finally taking shape and they're adding grit to their dazzling young talent. This would be an A grade even without landing TyTy Washington, a super steal at #29 who I had ranked #7 overall in my Big Board. The Rockets have off-loaded John Wall's salary in the same year they are drafting the guy (TyTy) who broke Wall's single game Kentucky assist record with 17 dimes in one game.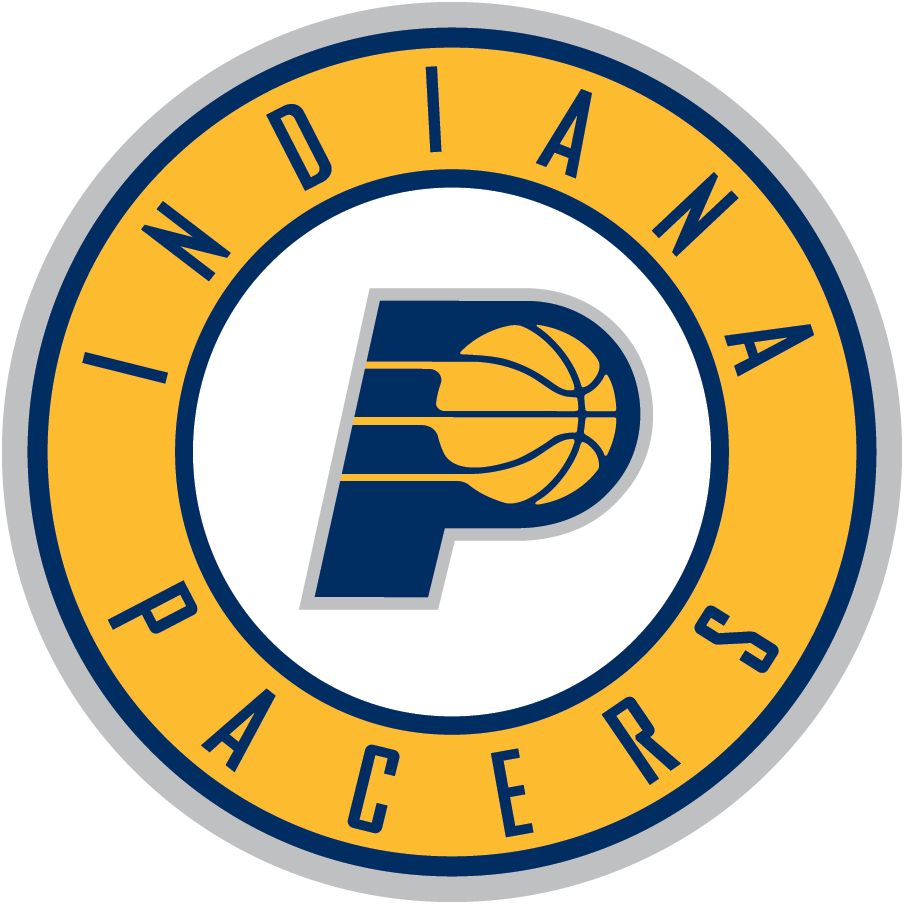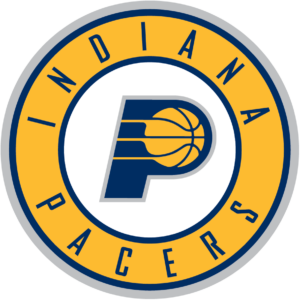 Indiana Pacers
Grade: B-
Players: Ben Mathurin #6, Andrew Nembhard #31, Kendall Brown #48 (traded from Minnesota)
The Pacers selected guards and wings to supplement a roster full of… guards and wings. Even if you're not a fan of drafting for fit, and even if you think Brogdon will be traded, they still have Haliburton, Duarte, Hield, McConnell, plus Stephenson. I think without those guys on the roster, grabbing Mathurin and Nembhard–both good players–was a fine draft but not amazing. I had Mathurin ranked #14 on my big board, so selecting him at #6 was a bit high for my taste. Kendall Brown is athletic and has the size to compete on the wing, but will need some seasoning to be able to contribute.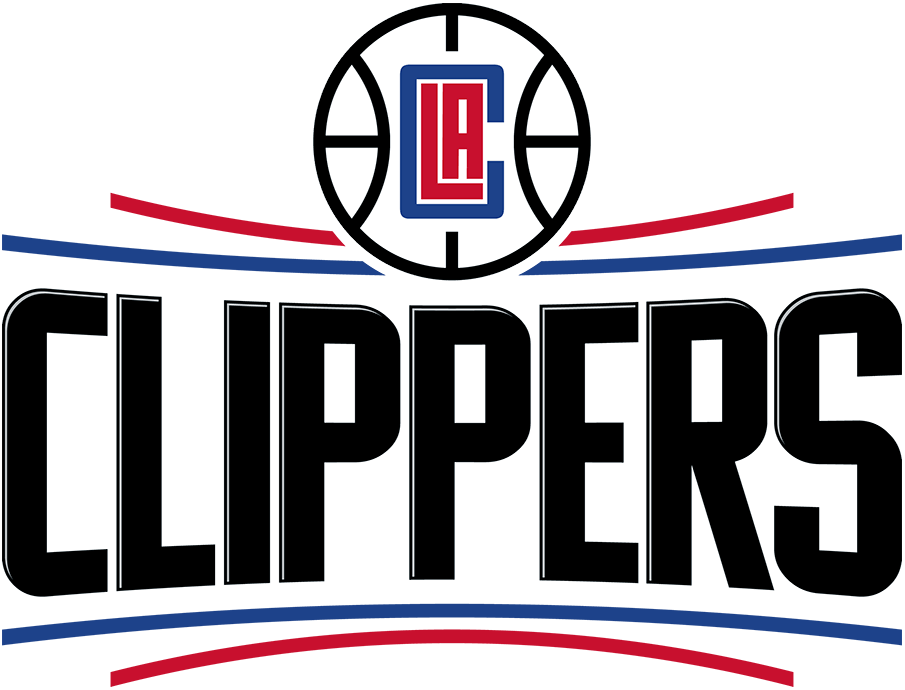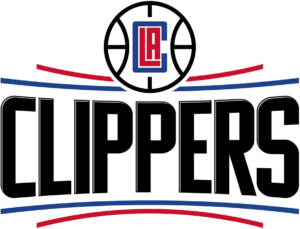 Los Angeles Clippers
Grade: C
Players: Moussa Diabaté #43 
Diabaté had a solid year at Michigan under Juwon Howard, and will bring some rebounding and toughness off the bench, that is if he is able to get playing time on the veteran-layden Clippers squad.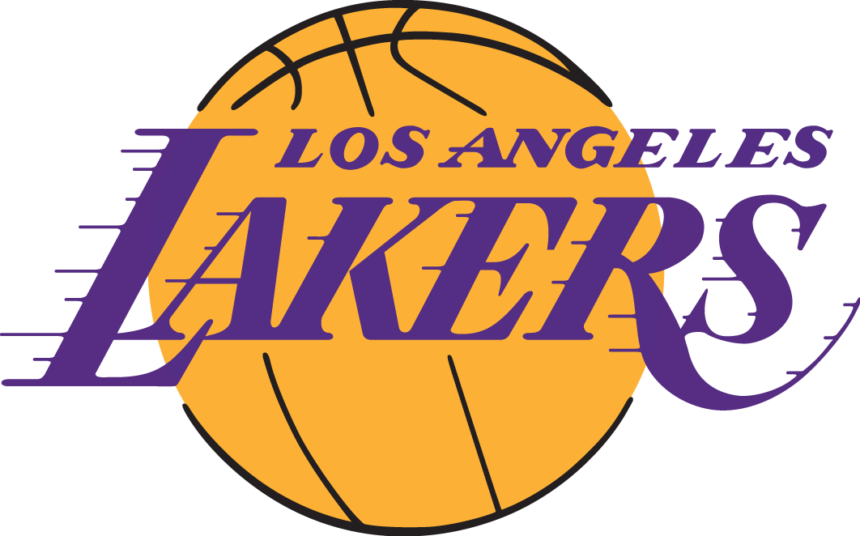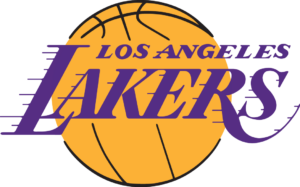 Los Angeles Lakers
Grade: C
Players: Max Christie #35
I like the selection of Max Christie in the second round for the Lakers, but I'm not sure he will see the court much next year. Tom Izzo players usually play with some semblance of grit and two-way ability.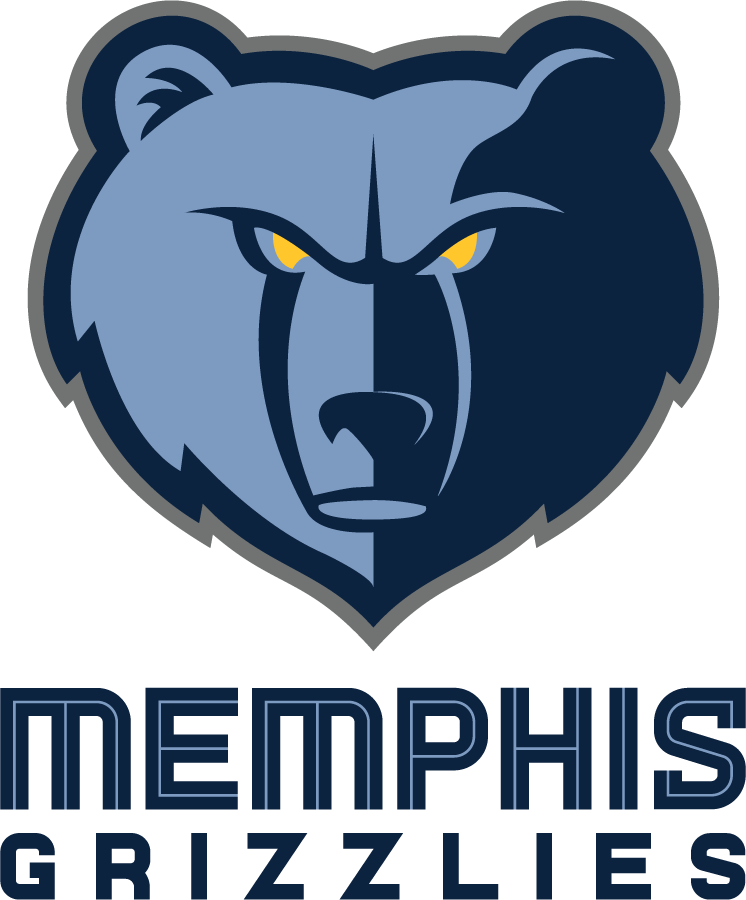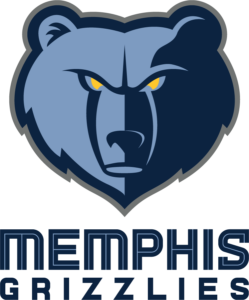 Memphis Grizzlies
Grade: D+
Players: Jake LaRavia #19, David Roddy #23, Kennedy Chandler #38 (traded from San Antonio), Vince Williams Jr. #47
Memphis traded picks #22 and #29 to Minnesota for the rights to draft their guy LaRavia. Then they took Roddy at #23. I had both players ranked outside my top 60. Both players would assume to solidify the Memphis bench with some more size, shooting, and toughness. However, there were other players who provide the same grit and grind qualities available, like Wendell Moore Jr. and EJ Liddell, or simply more talent, like MarJon Beauchamp and TyTy Washington. These were questionable moves. Despite his propensity for being in the right spot on defense and ability to shoot and distribute the ball, will Kennedy Chandler make an impact in the NBA at his size (6'0" 170lbs)?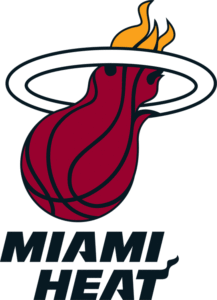 MIami Heat
Grade: A-
Players: Nikola Jović #27 
The Heat add versatile length in the 6'10" Jović, my 17th ranked player on my big board. I love Jović's ability to handle, pass, shoot, rebound and defend. At times he reminded me of Tony Kukoć. This was a steal for the Heat, but is a bit of a longer term prospect. Miami needs more than just Jović as their core guys are not getting any younger.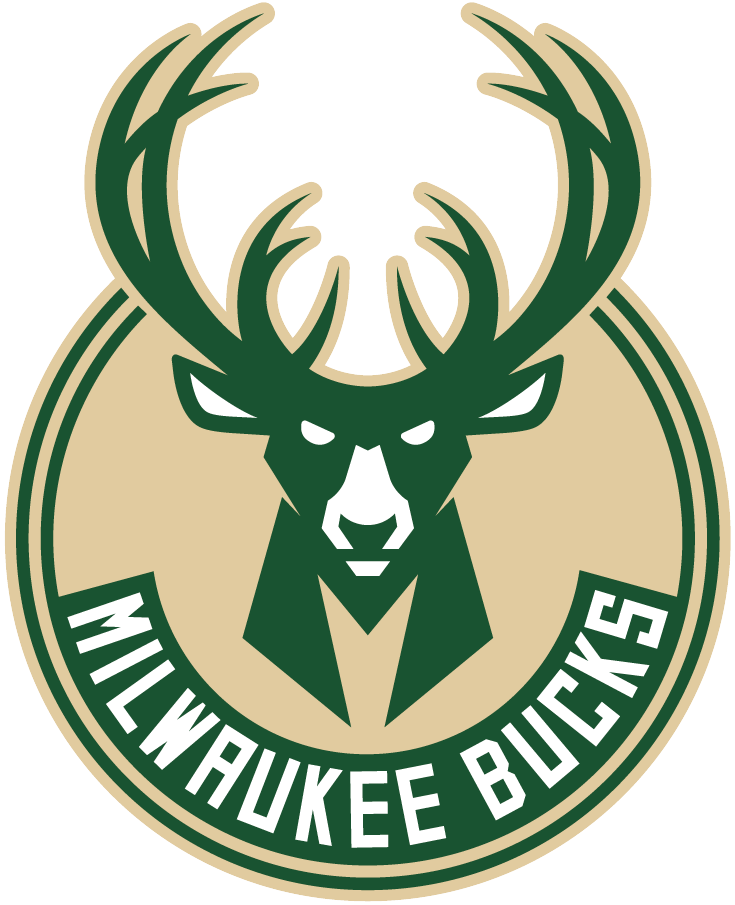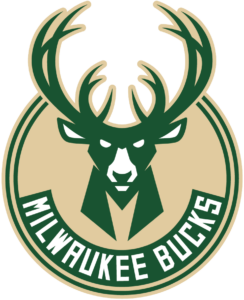 Milwaukee Bucks
Grade: B+
Players: MarJon Beauchamp #24, Hugo Besson #58 (traded from Indiana)
This is right around where I projected Beauchamp to be picked, and I expect he will be an important part of Milwaukee's core in a couple years. I love that he can make plays on the defensive end of the court (2.5 steals and blocks per game in the G-League this year) to go along with his ability to rebound, and score in the mid-range. The Bucks really missed Kris Middleton when he was injured during the playoffs this year, and drafting Marjon – along with 2020 2nd round steal Jordan Nwora – signifies that they are grooming several 6'7" guys to help out at the wing position for the future.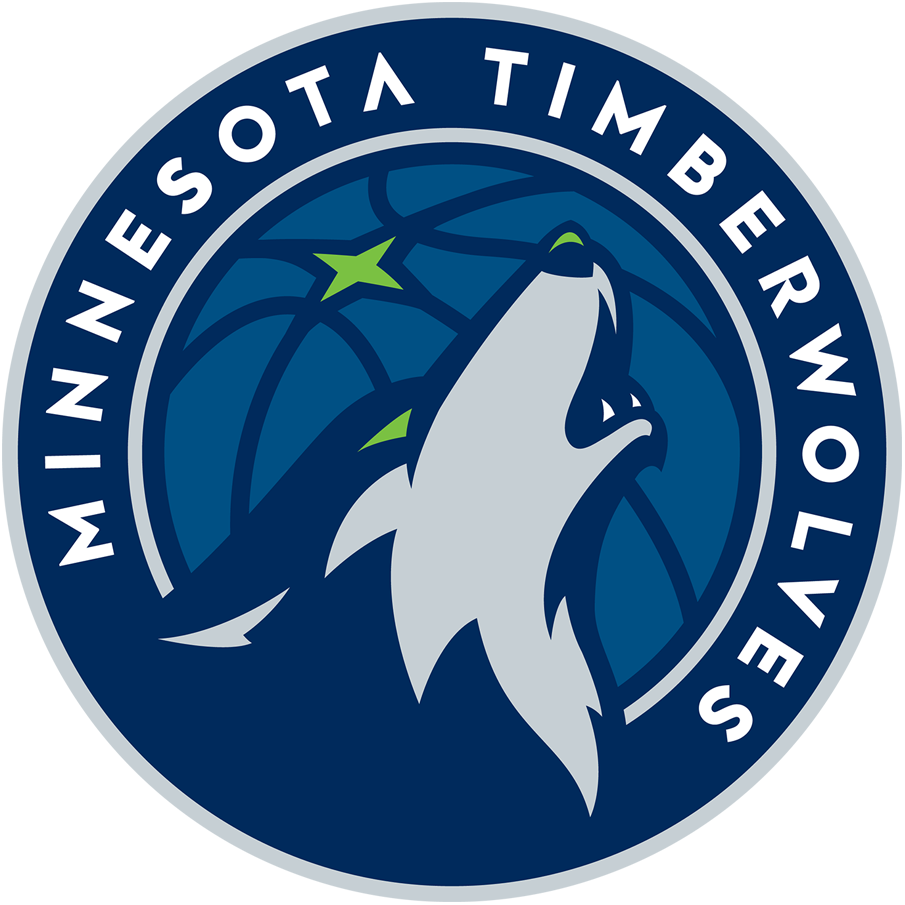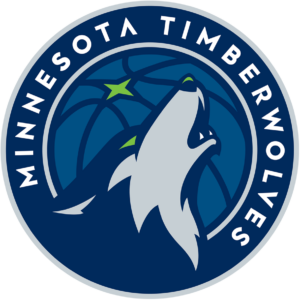 Minnesota Timberwolves
Grade: B-
Players: Walker Kessler #22, Wendell Moore Jr. #26, Josh Minott #45 (traded from Charlotte), Matteo Spagnolo #50
The Timberwolves took Kessler, an elite NCAA shot-blocker who can't do much else, and has limited lateral mobility to guard anyone other than slow centers at the NBA level. They did this with MarJon Beauchamp, Wendell Moore Jr., EJ Liddell, and TyTy Washington still on board. Then they traded pick #29 and two future 2nds to Houston (via Dallas from the Christian Wood trade) for Moore, my 8th overall talent on my big board. If Moore is a steal who will play right away, but Kessler will only solidify the bench behind Townes, I'll split the difference with this grade, and give a little bump because I just like Wendell Moore Jr. that much. Josh Minott has potential for being a contributor in the future, which provides value at pick #45.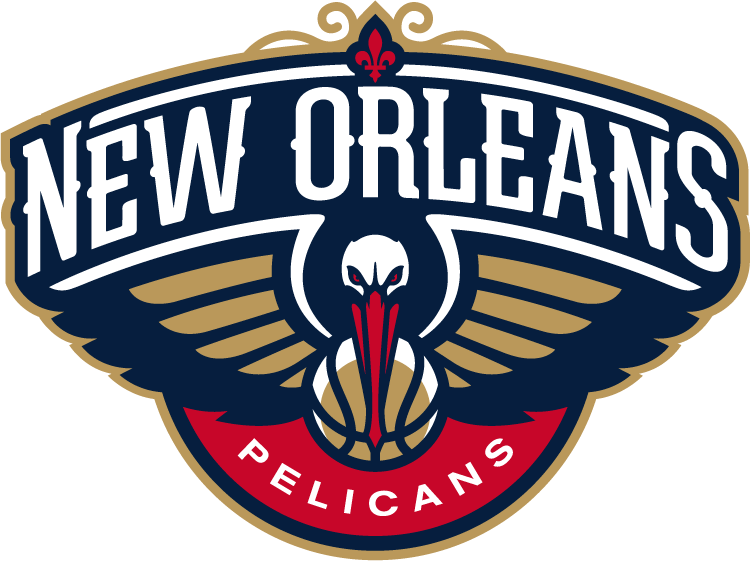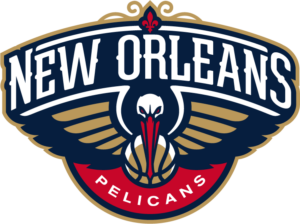 New Orleans Pelicans
Grade: A+
Players: Dyson Daniels #8, EJ Liddell #41, Karlo Matković #52
Daniels will help the pelicans right away and will fill in where Lonzo Ball left. He has a similar game to Lonzo, but I believe he will be better–more like LaMelo–given his court vision, Bball IQ, size (6'8") and defensive tools. I was one of the few draft analysts who had Daniels projected top-10 since April, and think he could have even gone #4 to the Kings instead of Keegan Murray once Sacramento decided they were not going to take Ivey. EJ Liddell was my 11th-ranked prospect due to his NBA-readiness, ability to handle the ball at 6'7" 240 lbs, and the way he improved his jumper throughout his college career. He went from 19% from 3 two years ago as a freshman to 37% this past year. He can defend the perimeter well enough and is an elite shot-blocker, averaging 2.6 per game this year. If you're not a fan of his, then at least consider that he's the only body on the Pelicans' roster quick and strong enough to have a chance to guard Zion in practice. Matković is a Euro big who is more athletic than he appears and would be a good project whether he is stashed overseas or comes state-side. I also love that New Orleans added Darean Seabron to their summer league roster, and was surprised he went undrafted.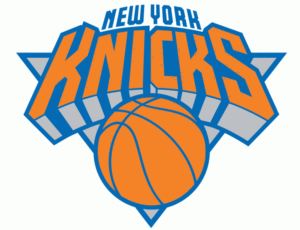 New York Knicks
Grade: B-
Players: Trevor Keels #42
I actually like who the Knicks drafted in the second round – Trevor Keels, 6'3" 225 – because super strong combo guards like him have a nice track record of success in recent years (Marcus Smart, Lou Dort, Jalen Brunson, Talen Horton-Tucker). Betting on Keels as a steal at pick #42 is wise, in my opinion. However, my grade for this draft is mostly based on their trades out of the first round to get future assets. Here are the cliff notes version of the complex trades they made. The Knicks Traded the 11th pick (Ousmane Dieng), Kemba Walker (who will get bought out by Detroit) plus four 2nd round picks in exchange for three future first round picks. One is Milwaukee's top four protected 2025 first-round pick (likely a late-round selection), another is the Wizards lottery-protected 2023 first-round pick, and the third is Detroit's top-18-protected 2023 first-rounder. Most likely each of these picks will convey in 1-3 years, as the protections become less limiting over time. The idea that a team looking for future assets would make a deal with the Thunder, who have the most future 1st rounders by far, is a smart move – and the Knicks haven't made many smart moves in the past few years. I think it's time for NY to collect draft assets, instead of hoping to land big fish free agents. This trade might frustrate Knick fans because it's not a given that these future picks will pan out, but it's a change from what they've been doing, which to me is a good sign. My only issue with their decision was that AJ Griffin was available at pick #11, and they passed on him. He's the type of rookie Coach Thibs might actually give minutes to, given his defensive talents and ability to shoot the ball. Overall, the Knicks get a B- and a two-fingered golf clap from me, as we all wait and see.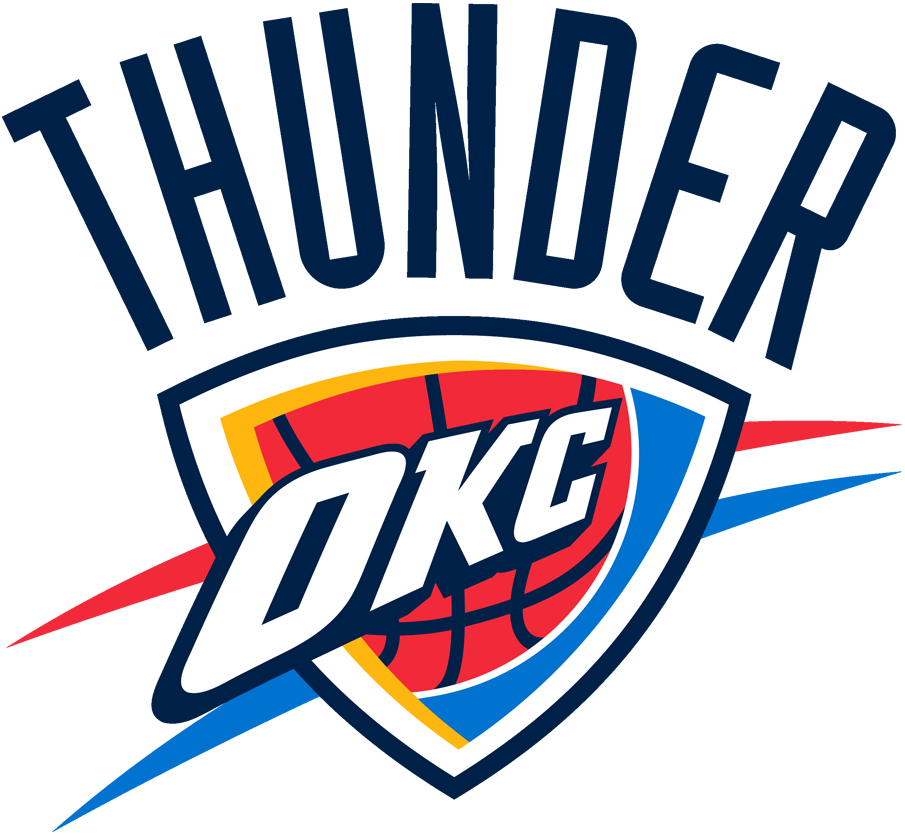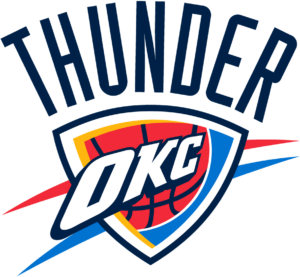 Oklahoma City Thunder
Grade: A++
Players: Chet Holmgreen #2, Ousmane Dieng #11, Jalen Williams #12, Jaylin Williams #34 
What's a better theme–the Thunder drafting Chet and Poku to have the Kyphosis brothers together, or the fact that they also drafted players with the same name in Jaylin and Jalen Williams? Imagine how many times they will have to introduce themselves as the rookies while teammates, staff, and media fall out laughing. We'll call it a draw and give the Thunder the win for creativity. It seems that the Thunder are always collecting positional freaks early in the draft (hoping 2-4 of them will pan out) and then they love drafting glue guys and hustle bug men later on. Sam Presto, as I call him when I'm complimenting him, understands that a 6'6" point guard is good but a 6'9" point guard is better (Josh Giddey). And they know first hand from none other than Kevin Durant, that a 6'11" shooting wing (Chet, Deng) is just different than one who is 6'8. Chet is the top talent in the draft in my estimation, and Jalen Williams is a solid guard with a wingspan eight inches longer than his height. I love the Jaylin Williams pick at #34, adding savvy and toughness to the bench to pair with last year's second-round steal Jeremiah Robinson-Earl.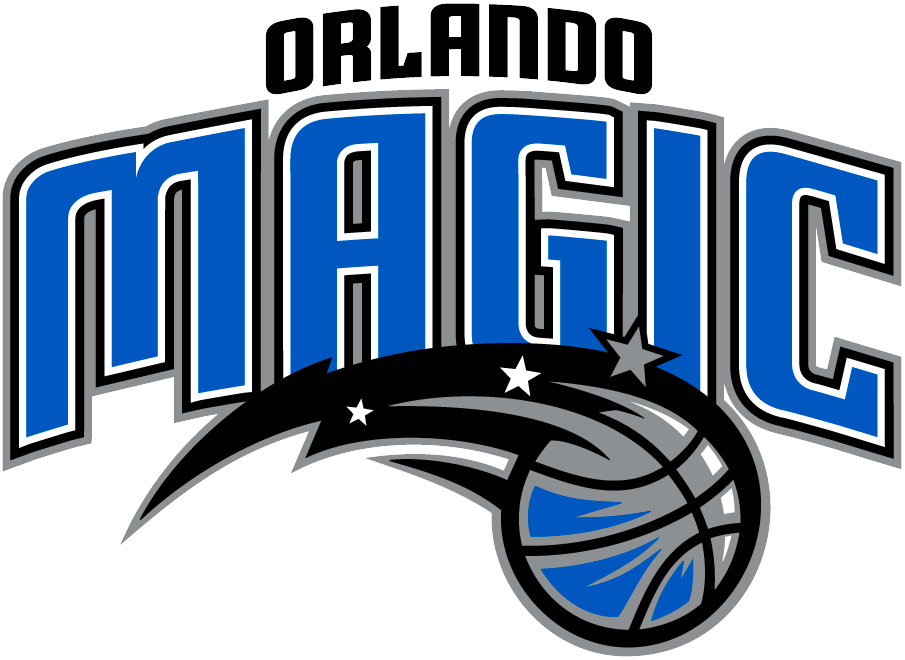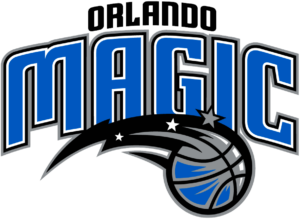 Orlando Magic
Grade: A
Players: Paolo Banchero #1, Caleb Houstan #32
Although it surprised some, I believed Paolo was the perfect fit for Orlando because of his abilities as a lead facilitator and scorer. He's the most NBA-ready of the Chet, Jabari, Paolo threesome, and has the most upside as the prospect who can actually put his team on his shoulders and lead them offensively (as he proved at Duke). Orlando needed a real dude, and Banchero is that guy. Last year, Orlando found out Franz Wagner was more of a facilitator than they thought before he joined the team, and now they have two 6'10" ball handlers. This is the best way to make an impact and be a matchup nightmare if and when the Magic make the playoffs. Orlando in the playoffs!? Yes. I'm betting they will make the playoffs in the next two years. If you're like me, and you don't believe Cole Anthony, Jalen Suggs nor Markelle Fultz are top 20 point guards who deserve to have the ball as the primary offensive initiators, you then might also think they will thrive off of Franz and Paolo's penetration, decision making, and shooting. Second-rounder Caleb Houstan played really well as the leader and swiss-army-knife for Team Canada in the U19s, and had good games against the US and France. He had a terrible year at Michigan, but has the size at the wing and IQ to potentially be in the league for a long time. He's got glue-guy potential for this Magic squad at 6'8".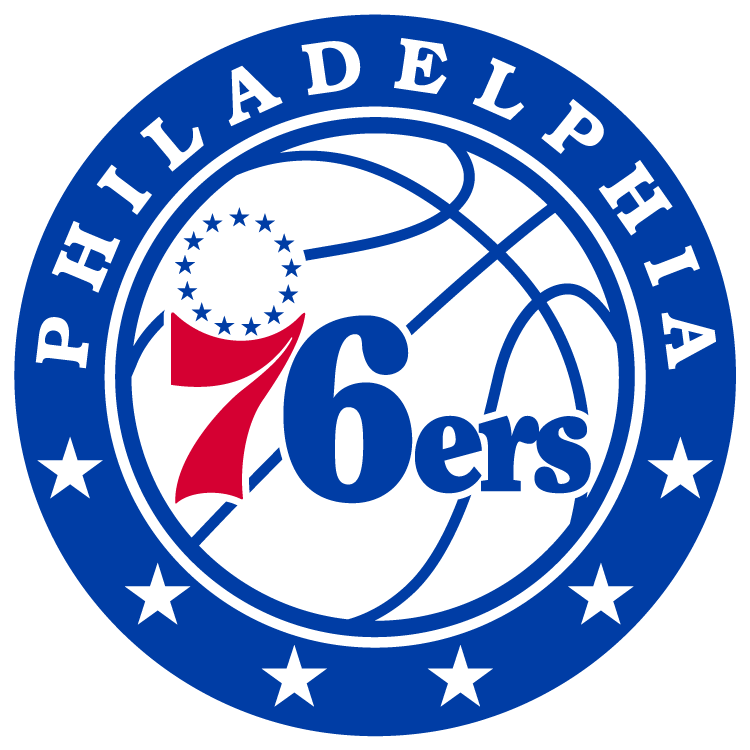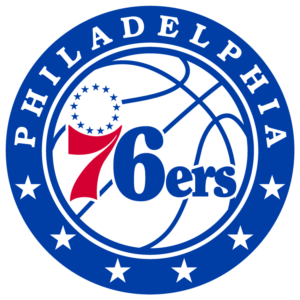 Philadelphia 76ers
Grade: B+
Players: De'Anthony Melton
Philly traded #23 to Memphis for De'Anthony Melton. Which players were available at #23 who could help more than Melton? Well, I liked Wendell Moore Jr. here for them, and you could make an argument that MarJon Beauchamp has way more upside, but you can't fault the Sixers for wanting someone who would help in the playoffs much more immediately.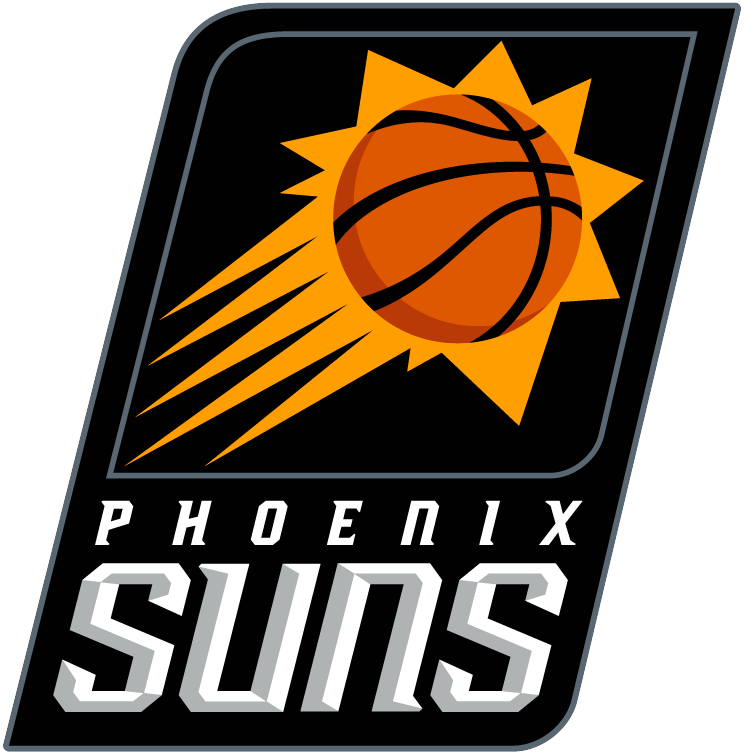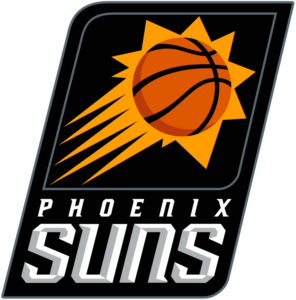 Phoenix Suns
Grade: N/A
Players: None.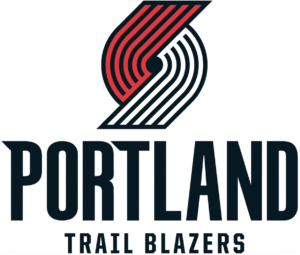 Portland Trail Blazers
Grade: C+
Players: Shaeden Sharpe #7, Jabari Walker #57
The picks the Blazers made were actually really good upside selections. Shaeden Sharpe is going to take a few years to realize his potential, but he's the one guy in this entire draft who could explode into being a perennial all-star if he works hard and realizes his potential. He's the classic boom or bust pick, who I had at sixth overall in my big board. The Blazers then got one of the biggest steals in the draft at #57, selecting my 19th-ranked player, Jabari Walker. At 6'9" 215 lbs, Walker is a Trey Murphy-type shooting forward who plays hard and can either bang down low or spread the floor. His shooting splits in his sophomore year (46/35/78) dropped a bit from his freshman year (52/52/78), but he still averaged 15 points and 9 rebounds at the University of Colorado. At the very least he will bring grit and floor spacing to Portland, as he develops. So wait, why did I give the Blazers such a poor grade if I loved their picks? Because Damian Lillard is not going to sit around and wait for these guys to develop. The Blazers have been acting like they are going to build around Dame and give him the help he deserves for years now–and most recently trading for Jerian Grant to finally get a decent small forward seemed like a move in that direction after dealing CJ McCollum last year. But then drafting for upside is a conflict of interests–a clear message that they are actually going into a full rebuild. You can't compete in the playoffs and then select the rawest talent in the draft and hope your only veteran superstar will stick around. In my opinion, the Blazers should be trying to win, not blowing it up.
Sacramento Kings
Grade: C
Players: Keegan Murray #4
Murray is a reach here but Sacramento should not have chosen another guard, so in my opinion, Ivey was out. So why didn't they trade out of this spot to get future assets? Did they really think Murray was the 4th best player in the draft? I had Murray as the 18th best player. Here's what I wrote in my MMH Big Board about why: "He's a bit one-dimensional. He doesn't have elite athleticism, strength, or toughness and while he plays smart, fundamental ball, I think his upside is limited. He can't stay in front of quick guards at the next level or protect the rim. If he could develop as a driver and facilitator, I can see him changing into more of a Kris Middleton or Bojan Bogdanovic-type player, but he's just a bit stiff and I see him more as 4-man who can shoot rather than a big wing." This is not who you want at pick #4.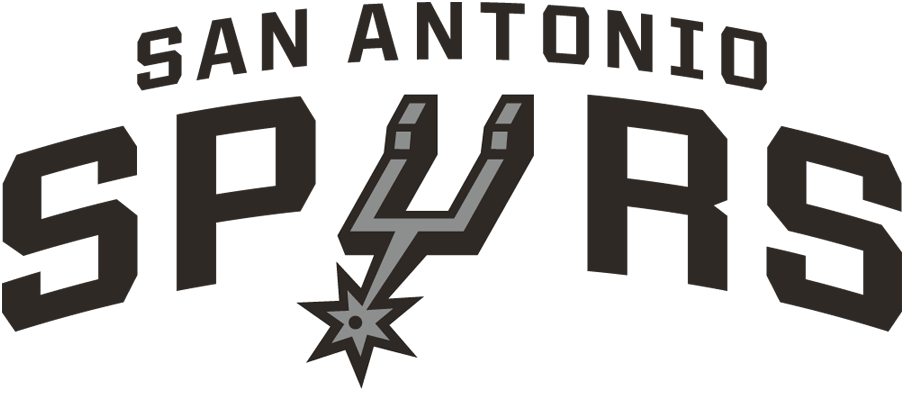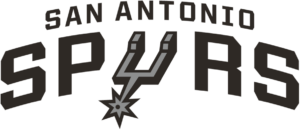 San Antonio Spurs
Grade: B
Players: Jeremy Sochan #9, Malaki Branham #20, Blake Wesley #25
Everyone loved Jeremy Sochan coming into the draft because of his toughness, strength, instincts, and switchability. And while I think he's definitely a "Spurs" type player, and makes sense for Coach Pop and R.C. Buford to groom into being their defensive anchor, I had Sochan all the way down at #27 on my big board. I just don't like his offensive game. At all. He shot under 30% from 3, and under 60% from the FT line. That's rough. I like the Spurs other selections in Malaki Branham at #20 (who shot 50/42/83 splits at Ohio State), and Blake Wesley at #25 (who plays with a swag and smoothness that is fun to watch). Furthermore, I think they will be especially needed after the trade of Dejounte Murray and the potentially regretful draft selections the past two years–2021 12th pick Joshua Primo over Moses Moody and 2020 11th pick Devin Vassell instead of Tyrese Haliburton. The Spurs are in full rebuild and this year's draft selections are a perfect way to tank.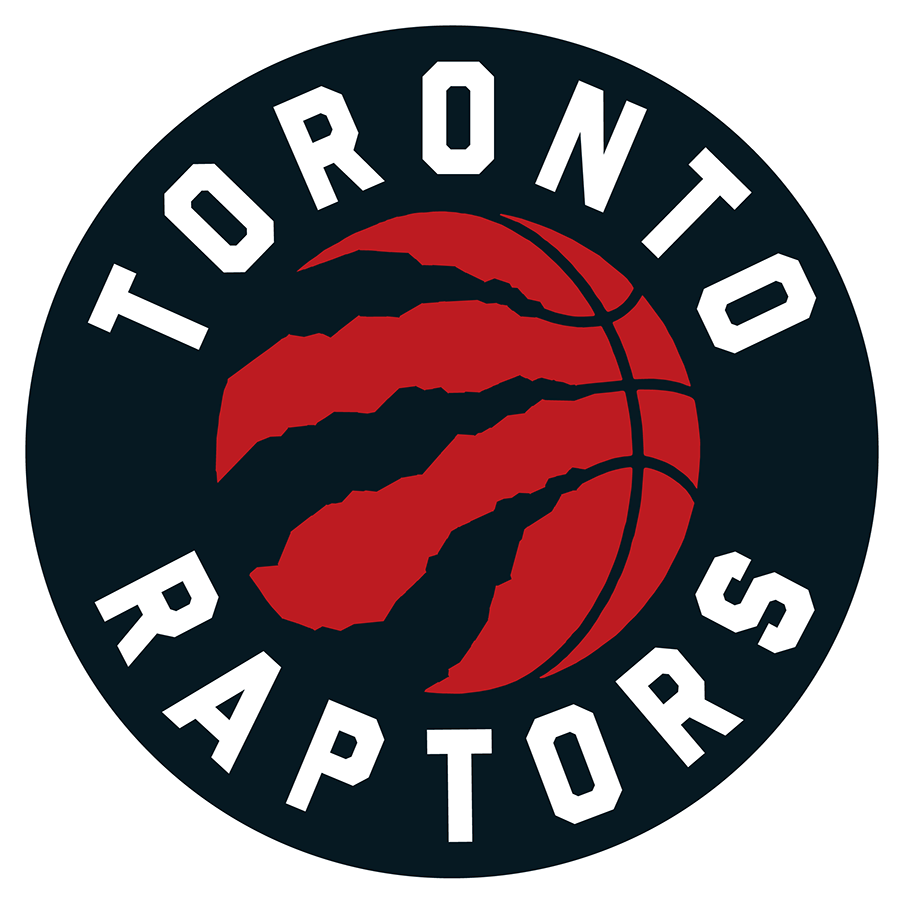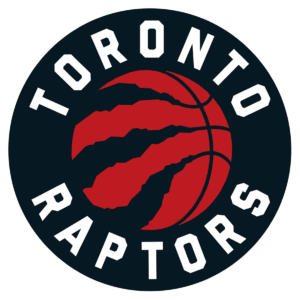 Toronto Raptors
Grade: B-
Players: Christian Koloko #33
Masai Ujiri and GM Bobby Webster have continued their trend of drafting for length and athleticism and hoping these players develop. Even though he's 7'1", Koloko reminds me of former draftee Chris Boucher and Precious Achiuwa (who they traded for) in this way because he's so raw but super mobile for his size. I know the Raptors think they can develop these types of athletes into actual basketball players, and I won't argue with that. I just know Koloko is not a high IQ player right now, or more than an upside pick. With higher IQ and more NBA ready players with size like EJ Lidell and Jaylin Williams still on the board, I'm skeptical that Koloko was the right pick. This is another wait-and-see selection for the Raptors.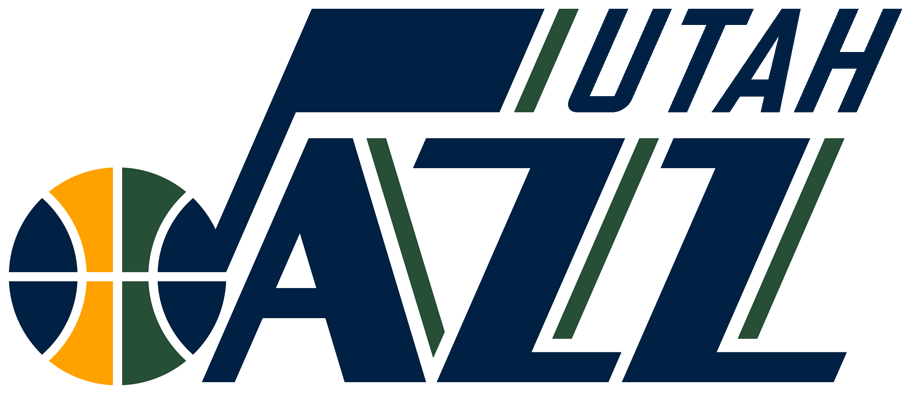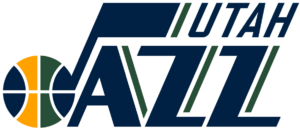 Utah Jazz
Grade: N/A
Players: None.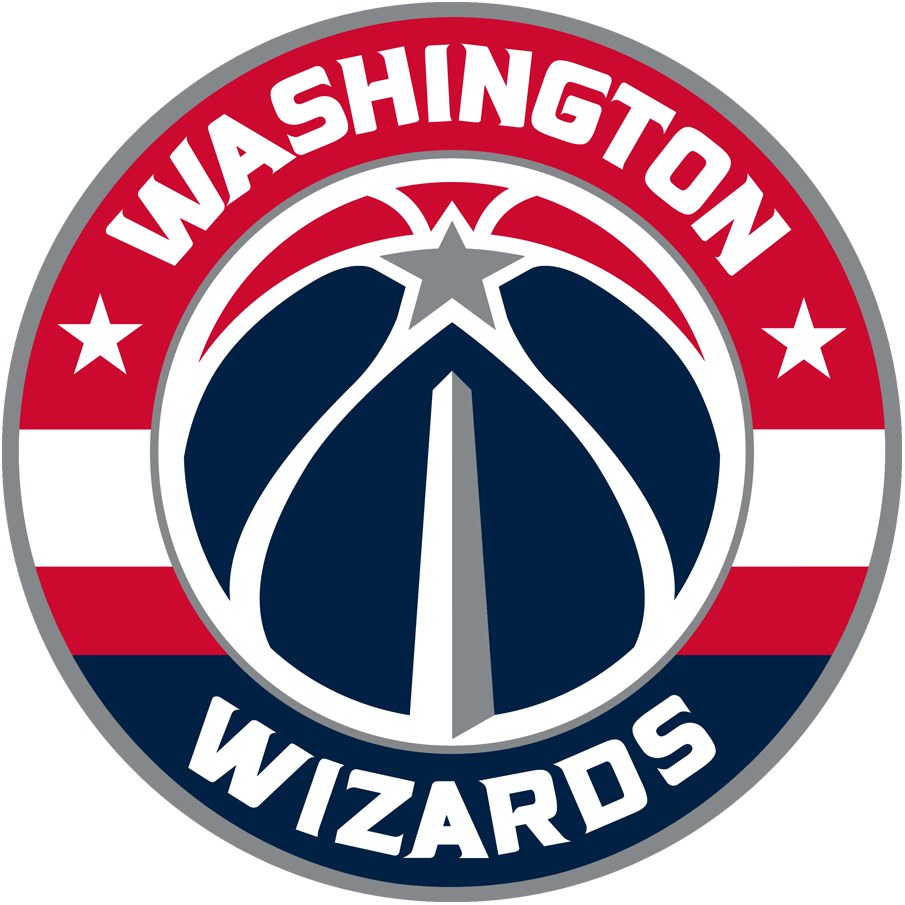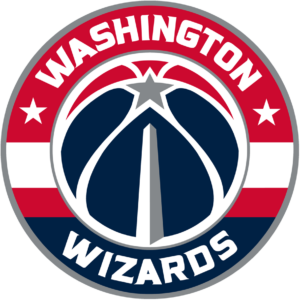 Washington Wizards
Grade: C
Players: Johnny Davis #10, Yannick Nzosa #54
Davis is a bit of a Bradley Beal clone, in that he's a savvy undersized shooting guard who can really score the ball. The potential is there for Davis, who plays his butt off on defense, but after years of two combo guards in their backcourt–with John Wall and then Westbrook next to Beal–I'm curious why the Wizards made the same move yet again. After re-signing Beal to a 5-year $251 million deal, are they trying to pair these two together long-term, or are they speculating that if Beal asks for a trade Davis could replace him? I don't hate the pick or the player, I just think the context of selecting Davis for this team at this time is super questionable. Dieng, Duren, and Griffin were on the board here, and all of them would have given the Wizards more size. 
There are the report cards, now go show your parents.