Music is one of the purest expressions of art. It's perfect in its ability to blend into the background of your life, or the media you take in or, its ability to sweep you away; demanding your full attention and spurring emotions and thought-to-be-forgotten memories. 
What is "Jaws" without those alternating E and F notes? The theme is an unmistakable pillar of pop culture. A universal language. "The Imperial March" can't help but conjure up visions of Darth Vader and the weekend that neither of my parents had to work, allowing us to experience Star Wars in the cozy confines of my childhood living room.
All this to say: music follows us. It can be found in everything, and I've been finding music in NBA players' games.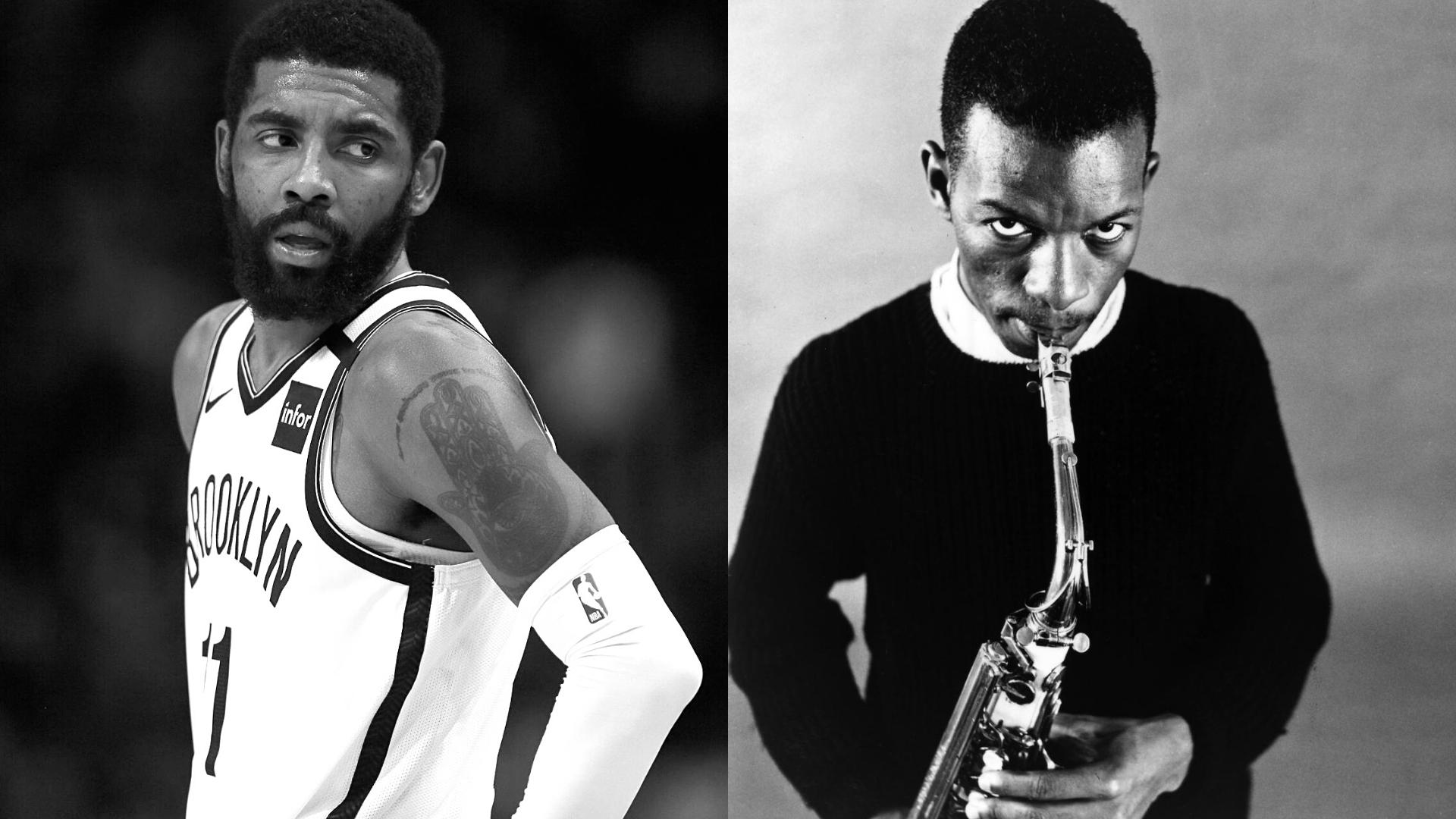 Kyrie Irving – Free Jazz (Ornette Coleman)
A type of music that can't be penned in. A response to what was perceived as 'limited' forms of jazz, free jazz helped cultivate the personality of the artist themselves. No longer an extension of composers, free jazz is allowed improvisational musicians to flex their ability with each passing note, creating something uniquely their own.
It's the ultimate expression of their talents and personality under one banner. Coleman carved out his legacy with an array of instruments and a deep appreciation for the avant-garde, dropping bebop and busting loose. Kyrie Irving is aggressively independent, bucking any sort of convention as it relates to the existing structures of NBA locker rooms and the hardwood. 
Off the floor, Irving has staked his claim in unorthodox camps many times. Most notably, his current anti-vax stance. He can claim that he's standing up for the perceived voiceless, but accounts from people close to him, comments of his over the course of the pandemic, and social media activity indicate heavily towards severe anti-vax sentiments. Whether you agree with him or not, he's made his stance clear.
Kyrie also tossed around not-so-subtle reminders that he views Steve Nash (his coach) as a collaborator more than an authority figure (this will probably be something we see more of as the NBA moves forward), and off-the-cuff comments that he has flip-flopped on as he curates his own platform of ideas while on display for the public. He's also anti-establishment in some incredibly generous ways, donating his time and money to disenfranchised communities. The only pattern is that he will be anti-something, you just don't know what it will be. 
On the court, Irving is the very definition of improvisational. Perhaps the greatest handle of all time allows him to cascade across the court in smooth transitions, or cut up defenses in harsh and erratic lines like a Picasso painting. 
There is no spot that Irving is trying to get to, only the spot where he ends up. The NBA has always been dominated by stars who knew how they were going to tear defenses apart. Blessed with some of the most tantalizing skills we've ever seen in a basketball player, Irving dominates in stride, a perfect fit next to the more regimented Kevin Durant and James Harden.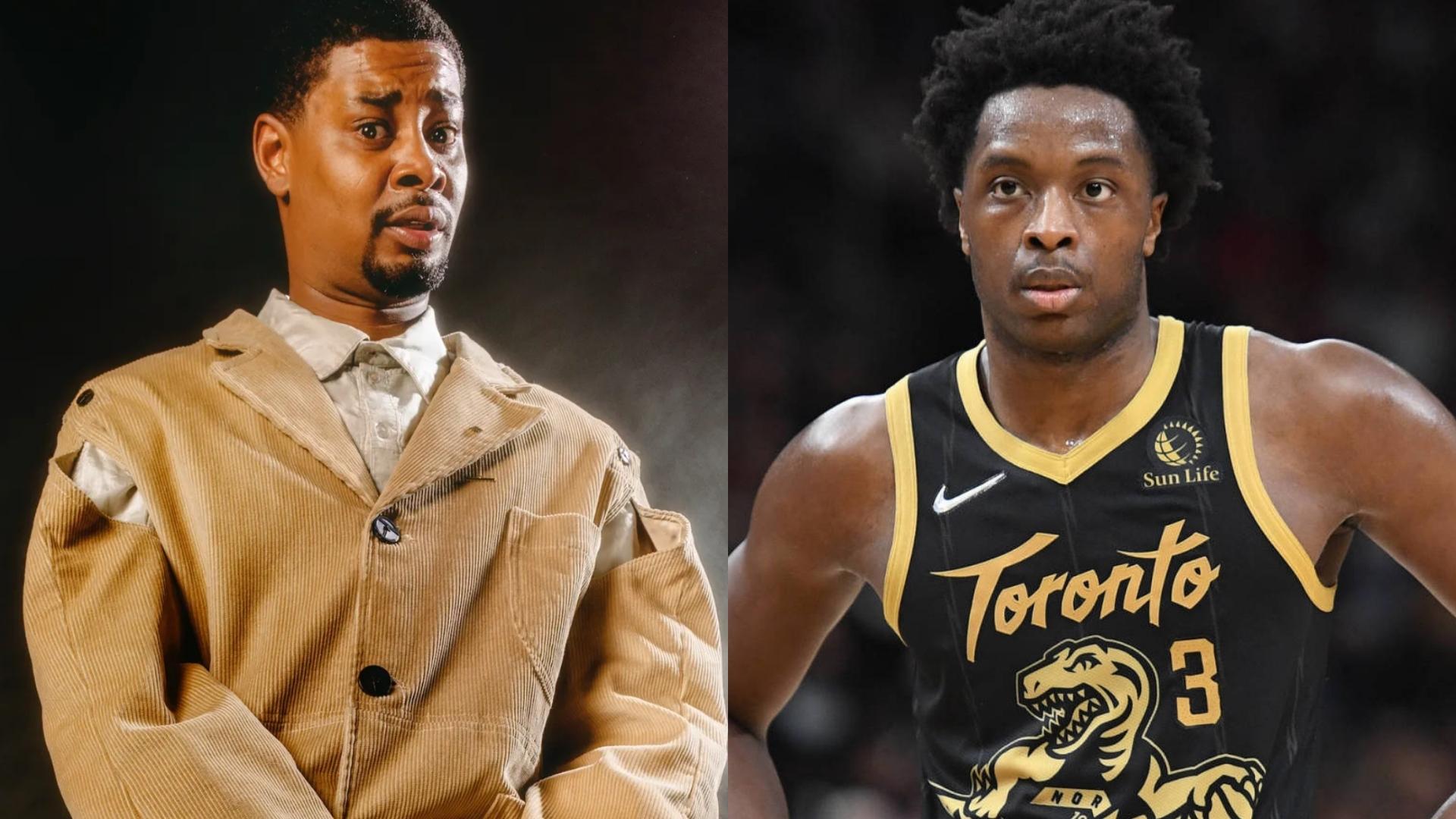 OG Anunoby – Experimental Rap (Danny Brown – Atrocity Exhibition) 
Off-beat, syncopated madness, that coalesces into an enthralling, and overwhelming experience. OG Anunoby and Danny Brown indulge in the chaos of their abilities. Brown's high-pitched refrains bounce off the walls, set against rattles, what sounds like dial-up connection sound effects, and haunting soul samples. Anunoby's offensive game is as madcap and off the wall, as is much of Brown's production, and at a first glance (or first listen) one could feel alienated and off-put because they're not used to seeing an offensive player operate in that chaotic capacity.
Limbs spray out randomly, balls squirt loose, but there are also moments of incredible punch. A moment where the kinetic energy aligns. In those instances, Anunoby sheds the "Bambi on ice" moniker and imposes his will on whoever stands in front of him. Some of the NBA's best 7-footers have been thoroughly cleared out of the paint by a hard-charging Anunoby. 
Brown's lyricism intersects with Anunoby's defense. It's some of the best in the world. It's sticky, impactful, and wastes no space. Both exhibit incredible control across different schemes and sounds. Two absolute stars dominating their respective spheres, despite looking and sounding different from many of their contemporaries who receive similar acclaim.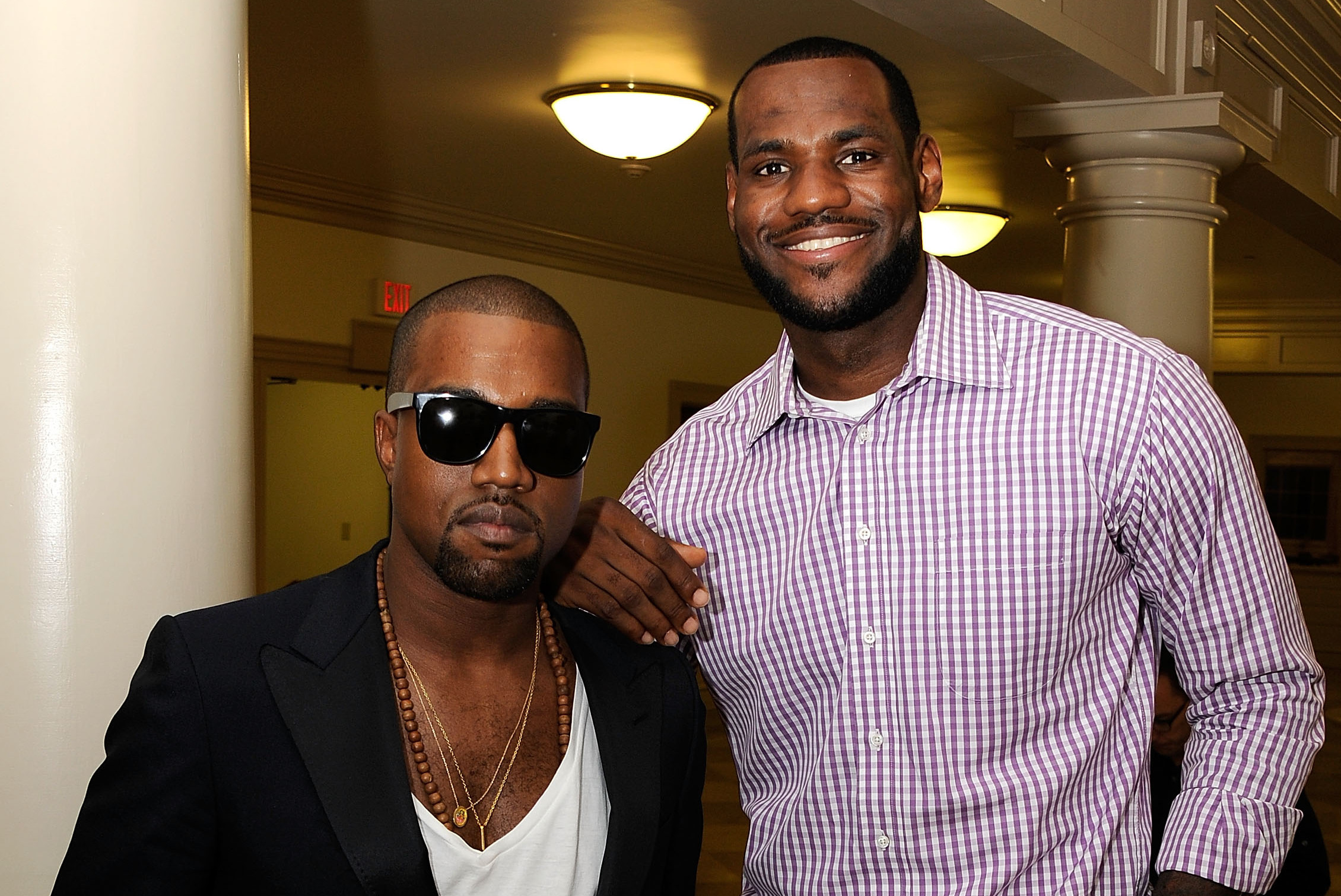 LeBron James – Collaboration Rap (Kanye West)
It's a happy coincidence for this writer that Kanye West's era of GOOD Fridays, My Beautiful Dark Twisted Fantasy, Cruel Summer, and Watch the Throne all came in a similar time frame to when LeBron James was kicking off the player empowerment era with his fellow Hall of Famers, Dwyane Wade and Chris Bosh. Both James and West brushed off the "do it alone" mantra to team up with peers they revered in the hopes of achieving a higher level of art.
James, who is the foundation for every basketball team he has ever played on, is the same player who has been chided in the past for his selfless approach on the court. He is not afraid to rely on teammates (at times spurning the "Mamba Mentality" that many hoop fans adore) to achieve his higher ideal of the "right play." West, who has his hand in an absurd amount of production the music world over, has provided launchpads for countless artists on tracks that he also occupies.
Despite West's massive and well-documented ego, he has consistently played second fiddle on a song to create the best art. And yet the track still has his stamp all over it. LeBron may make the pass, but he is the one choreographing all the action. Both stars are in control. A "floor raiser" in the NBA is a player who will lift your team to a respectable place no matter what. A "ceiling raiser" is someone who puts you over the top and helps you battle against some of the other extremely talented teams. West and James have both done their fair share of floor and ceiling raising. They also both happen to make GOAT claims. 
Not to mention, both packaged together braggadocio, pageantry, and dominance in their crafts like no one else. James' patented chalk toss, celebrations, grimaces, and (somewhat, okay) self-aggrandizing behavior is stylistically no different than West's egotistical punchlines over rich, maximalist beats. In your mind you can no doubt hear "Otis," "All of the Lights," or "Gotta Have It" playing in the background of a pixelated "lob compilation" for James and Dwyane Wade on Youtube circa 2012. 
"Ain't that like LeBron James? Ain't that just like D-Wade?" 
Basketball is a creative orchestra, each player bringing their unique styles to the performance. These are just three examples of those styles and the music they evoke. 
I can only hope that this piece scratches the same itch for you as every viral clip that receives the "Father Stretch My Hands Pt. 1" treatment. Let these words be the pleasant beat drop alongside your enjoyment of the aforementioned players. And please, listen to Jazz. Jazz is incredible. 
Author