These Portland Trail Blazers have reached their ceiling. They peaked in the Western Conference Finals in 2019 and any hopes of capturing that same energy and emotion have vanished. Terry Stotts has been renounced, replaced by Chauncey Billups. C.J. McCollum has been included in trade rumors after every playoff exit but this time feels different and now even Damian Lillard may be out the outs with the organization.
These NBA obituaries have been looking at the past season but the Portland Trail Blazers grave runs deeper after the events of the past weekend. The hire of 2004 NBA Finals MVP, Chauncey Billups as head coach was expected to bring new life and energy to the franchise. But the backlash on account of a 1997 sexual assault allegation has been swift and considerable.
While it is unknown at this time whether the team failed to do a background check or simply felt confident about being able to calm disgruntled customers, Neil Olshey probably did not think Dolla Dame would channel his inner Twitter Durant.

That's why this is the summer to Pour One Out For Dolla Dame's Try-Hard Portland Trail Blazers.
It's also too late to pour a cold one on Olshey's GM seat. It is scorching hot.
These Trail Blazers with Lillard and McCollum topped out their talent against champions. Between 2015-2020 they lost to the Warriors three times in the playoffs. Sometimes you're just good at the wrong time. Ask Charles Barkley, Karl Malone, James Harden, or the 2015 Atlanta Hawks. Last year the Warriors were finally extinguished and still, the Blazers' season came to a screeching halt against the eventual champion LA Lakers in the first round.
That's something, I guess, but Lillard is getting too close to signing a mid-30's age contract to be fooling around with first-round exits. His game may not age as well as a late-in-the-twilight ring chasing Chris Paul. Paul is the smartest star in the NBA. Lillard relies more on range and athleticism than guile.
This era of Trail Blazers basketball probably lived up to both its promise looking at the stars but also its potential when assessing the supporting cast. As we examine the roadblocks to an NBA championship, Portland was more of a gatekeeper than a genuine contender. In boxing terms, they were not a tomato can but just a try-hard team with some talent. It was just not enough to trouble the heavyweights in their division.
Trail Blazer fans will always have that last-second shot to send off the Houston Rockets years ago, the same as the Spurs will celebrate the title. Portland only took one game off the eventual champs in the second round. Portland took a step back the next season, getting only one first-round win against the best of the Grind-and-Grind Memphis Grizzles. They beat the L.A. Clippers the next season but, yet again, only won a single game in the series against the Golden State Warriors. Then came that Western Conference Finals run. Dame waved off Russ, took over Denver, but the Warriors were again too much.
This season, Portland could not even surmount the short-handed Denver Nuggets. MVP Jokic or not, Denver was missing Jamal Murray and Portland should have roasted that backcourt.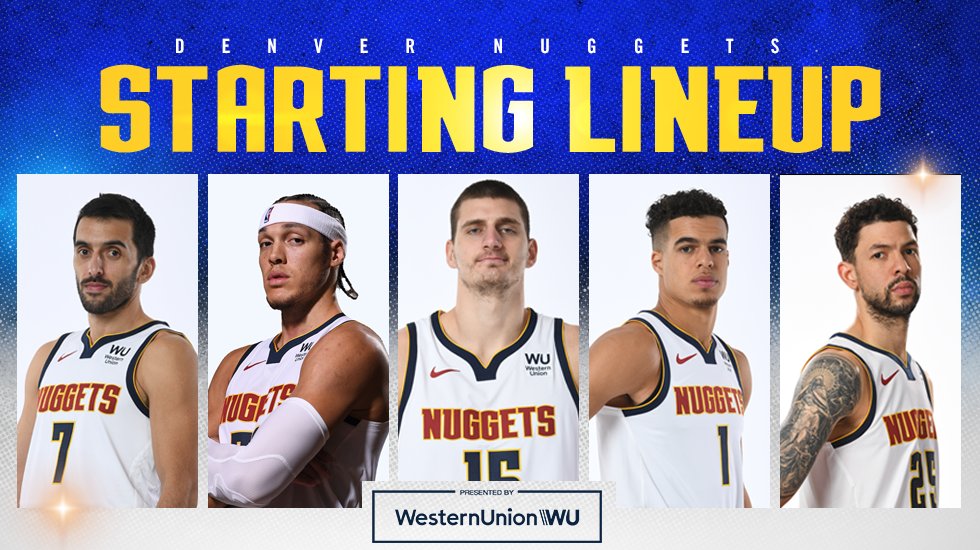 Those guys on the ends (Facu Campazzo and Austin Rivers) are scrappy and irrationally confident but do not strike fear into opponent's hearts. Now, this era of Blazers basketball is likely toast. Portland never could balance the roster around All-Stars with the same skill sets working in the same situations. Jusuf Nurkic, Zach Collins, and Carmelo Anthony can only do so much without the ball in an offense before addressing a defense with two smaller guards at the point of attack.
With $131 Million in guaranteed salaries for next season, the team's path to improvement is murky. Yesterday free agent and franchise center Jusuf Nurkic said, "As far as I know, [Lillard] stays there, but if he goes, then I leave Portland as well." Robert Covington never reached his potential as the Blazers defensive ace and the team finished the season with the 29th ranked defense. The mid-season Gary Trent for Norman Powell swap didn't turn the needle. Injuries prevented Zach Collins' potential from popping, and Anfernee Simons simply never popped.
Which leads to the hiring of Billups. Lillard was an open advocate for Jason Kidd. Olshey instead hired a different coach with a questionable background and an unremarkable coaching record. Fans were not pleased but when they took it out on Lillard he did not hold back. Olshey says Lillard was not in the loop during the coaching search with Dame adding he just "threw out some names." Either way, it is not a good look from the team or the fan base from Lillard's perspective and that has led to several reports of a growing rift between all parties.
The fans can choose to cheer for the team, or not, coaching and front office dysfunction be damned. There likely isn't much faith left in this front office. Olshey probably isn't long for the job either way. Lillard is probably long gone from Portland sooner rather than later due to that same lack of faith. The front office has no way to significantly improve the roster and Olshey never proved capable when there were opportunities. Could C.J. McCollum be moved for much more than a Kristaps Porzingas return? Would that even be enough to win a first-round series?
Even if Damian Lillard plays for the Portland Trail Blazers next season this feel-good era of basketball is over for the team and fans. There is too much friction from all parties. Olshey's lost the plot with the locker room and the lunch pails looming with their pitchforks. Trade rumors and leaked unnamed sources speculation pieces will dominate the headlines.
There may be one last feeble attempt to reload but the rebuild is coming. Will Olshey start shoveling dirt now to build a better foundation later or will Portland steal some flowers off a grave and try to take Damian Lillard on one last "please stay with me" date that we all know will prove unconvincing? Portland will be bounced out of the playoffs again in 12 months and have lost all the leverage in any possible Lillard trade. Billups isn't enough of a coach to change that going on history.
You don't have to burn the jerseys but you do have to pull the plug Portland. It was a fun ride for any hoops fan-based locally or globally but wave goodbye to the Dolla Dame Try-Hard Trail Blazers era.
---
Dodson's NBA Season Obituary Series:
Stan Van Gundy's Second Line Came Before His Second Year With New Orleans Pelicans
Mo' Better Times Ahead For The Detroit Pistons
Hope is Buzzing: The 2020-2021 Charlotte Hornets Obituary