The awful thing about this movie is that it might be good.
Let me backtrack. To remind you, the film Rock Star is a mostly-fictional biopic from 2001. Directed by Stephen Herek, it revolves around a devotee of a band called Steel Dragon who by comi-tragic circumstance becomes the band's lead singer, thrusting him far beyond his Pittsburg origins.
It goes mostly poorly, and the young man learns the hard lesson that getting what you want most in this world is often not what it's cracked up to be. There is also a woman.
The end. It ran seemingly incessantly on VH1 when I was a pre-teen.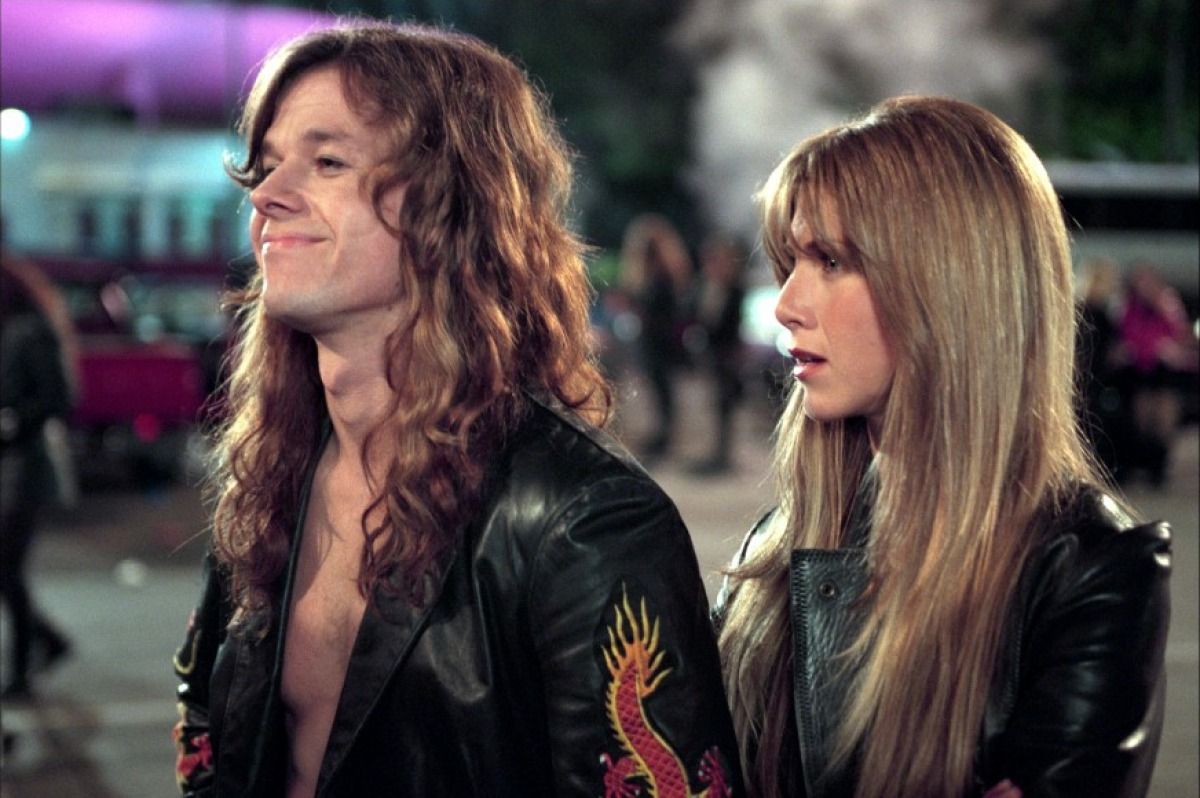 Based on that fact alone, Rock Star should not possibly hold up. The only people who saw it watched it on basic cable in the company of Bubble Boy (2001) and Joe Dirt (2001), two movies that had early 2000's 'BOY' appeal but always were, and remain, atrociously bad.
It's not only that. Rock Star is littered with red flags. It stars Marky Mark, the famous underwear model and white rapper, at the apex of his pretty-boy-agro period, and fresh from the juggernaut bomb of Tim Burton's Planet of the Apes. It co-stars Jennifer Aniston, whose movie career no one is sure they've bought into yet, but suspect they won't.
It's based on the life of Tim Owens. Who's that you ask? He's the replacement lead singer of Judas Priest between Rob Halford and Rob Halford. The rest of the cast is filled out by a who's who of fledgling 80's rockers and Brit-of-the-Week character actors. It has a ridiculous docu-style framing device that does nothing to convince us of its quality.
But let's look at it another way: The film stars Mark Wahlberg, a charismatic, ambitious young movie star, coming off a few flops, a few arthouse films, hungry for a hit. It co-stars Jennifer Aniston at the absolute zenith of her Friends power and a(n almost) guaranteed box office draw.
It's based on an amazing story of a regular guy named Tim Owens who loved Judas Priest so much, and worked so hard to re-create their songs to absolute perfection, that when the band lost a lead singer they chose HIM! The supporting cast is stacked with true-life rock stars and none other than Jimmy McNulty himself.
All of these assets pale in comparison, however, to Miljenko Matijevic. The Croatian-American lead singer of Steelheart was Mark Walhberg's main singing dub for the film, and his vocals lend a perfect sweetness necessary to capture the 80's brand of eyeliner hair metal. His own song 'We All Die Young' was licensed by the film and used as the emotional motif of Wahlberg's arc. It's a beautiful song, and Matijevic does a great job of singing it differently at moments when it needs to be triumphant, tragic, or accepting.
This is the great conundrum with Rock Star. Despite moments of charm, its flaws are just frustratingly inexcusable. Its plotting is an absolute mess. As much as this movie purports to be about perseverance, it's actually about people giving up almost immediately.
Wahlberg's character, Chris 'Izzy' Cole, gets chucked from his own tribute band after one annoying performance. Aniston's character leaves after one difficult (and incredibly drawn out) afterparty. And Izzy himself leaves Steel Dragon in the middle of a set, riding off into the Seattle sunset after 'losing himself' in a singular drunken escapade.
Its greatest and most unforgivable sin, though, is the blithe excuse for ousting Steel Dragon's current lead singer from the band, setting up a slot for Izzy. In a scene out of Philadelphia, frontman Bobby Beers, played by Jason Flemyng, announces he is being given the boot simply for coming out as a gay man. We're left not quite sure who or what to believe, but with the impression that Beers is certainly…ahem…difficult.
Although the basis for this is presumably Halford's own outing, most people watching would not know that, and Halford's sexuality had no impact on his leaving Priest by all accounts. The film treats Beer's dismissal as a seemingly reasonable thing, but even for 2001, the plot device reads as thin, unnecessarily cruel, and confusingly bigoted. It's never mentioned again.
Rock Star made $17 million domestic against a reported $57 million budget, a colossal flop. Even in 2001, when the insatiable early 2000's hunger for music biopics was growing, people seemingly couldn't get on board with Rock Star's bizarre concept.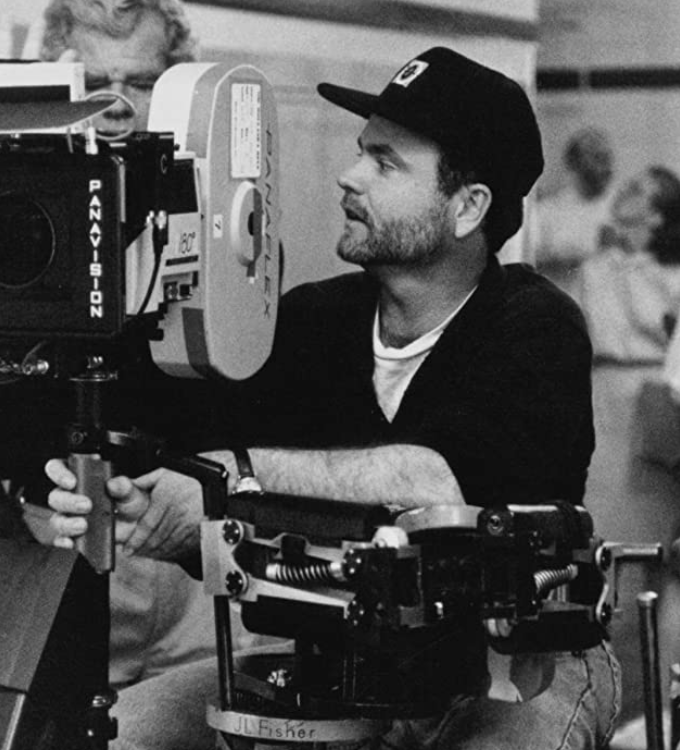 Everyone involved seems to have made it out unscathed, for the most part. Except, of course, for Stephen Herek, whose career can be split into two distinct eras: BRS (before Rock Star) and AFR (after Rock Star). Highlights from BRS include: Bill & Ted's Excellent Adventure, The Mighty Ducks, Mr. Holland's Opus, and 101 Dalmatians; solid family-oriented hits.
ARS tells a different story with Man of the House, The Cutting Edge: Fire and Ice (a made-for-TV sequel to 1992's The Cutting Edge, a movie everyone surely remembers), and eleven episodes of McGuyver. It's hard to think of a more abrupt and permanent banishment from the world of prestige movie-making than Herek.
The lasting story of Rock Star we basically know by now. Mark Wahlberg rose from his doldrums, moving to action star (The Italian Job), indie darling (I Heart Huckabees), and Oscar-nominated character actor (The Departed). Aniston's film career had a rockier path, failing to fully launch her Friends momentum into full-on movie stardom. She made a slew of rom-coms in the mid-2000's though (some of which are really very good).
This essay was pitched as a look back on the 'weirdest movie about music ever made.' But Rock Star is not that –  it's aggressively normal. With budding stars, a steady-handed director, a plot that latches onto the turn of the century music-movie craze, and a redeeming arc about the wisdom of finding your own artistic voice. Ho hum.
Throughout its ups and downs though, the score is what ensures that Rock Star remains somewhat charming. Its catchy 80's rock anthems can't quite get the film into the flight, but they generate a lot of lift and give much-needed relief to a film that's bogged down by rushed emotional diatribes.
If you haven't seen it, it's worth a watch. Maybe not for Wahlberg, or Aniston, or even Ueli Steiger's competent cinematography. It's worth it as a remembrance of the sort of stuff studios used to just try. 'Hey there's this guy in London who was in a Judas Priest tribute band, and now he's their lead singer.' Scoop up the rights! It's there for the taking.
Rock Star is a movie I want badly to toss aside into the pile of other needless trendy garbage, but am unable to at those moments when the music ramps up and I catch a smile blooming on my face. Although Rock Star didn't pan out to everyone's satisfaction, I'm glad it was made, if only to give 12-year-old me something to throw on after school.