The Passing of DMX hit real Hip-Hop fans in the chest. X gave that edgy, hardcore feel that was missing after the passing of west coast legend 2pac. That east coast grittiness was revitalized by DMX to the max. In tribute to the legend at the 2021 BET Awards, who could have been a better candidate than Westside Gunn, Conway the Machine, and Benny the Butcher, better known as Griselda.
They have had an amazing run in the underground that got them enough praise to be signed to Eminem's Shady Records and later on by Jay-Z's Roc Nation. Most rappers dream of being signed by such well celebrated MCs such as Em and Hov. These guys got the chance of being signed to both. Let's look at their rise up close.
Before being known as Griselda, after the notorious Columbian drug lord Griselda Blanco, Westside Gunn, Conway, Benny, and Benny's older brother Machine Gun Blakk (who was shot and killed in 2006) were the Forerunners when they were all in high school. Before linking with in-house producer Daringer, the crew would later call themselves Street Entertainment in the 2000s. Westside Gunn and Conway are half-brothers, sharing a father, and Benny is their younger cousin. Daringer is the only member not related, but all had known Westside for years before forming Griselda together.
Their mixtape grind can go as far as Gunn's Flyest Nigga In Charge Vol. 1 when Conway went by Kannon at the time. This tape was released in 2005 and would be re-released in 2020 on all platforms. I highly recommend giving a listen to get that pre-Griselda feel. It's only right that the group is named after a cocaine cowgirl. She was a ruthless and feared ruler of the criminal underworld of Columbia. The music from these men reflects on Buffalo, NY's dark side where cocaine is distributed among the inner cities; death and killing take a toll in gaining respect and maintaining a reputation of fierceness; and unity amongst those who carry themselves under a certain code of honor that allows them to make moves in the streets and survive long enough to see the next day.
Cocaine raps have long existed before, especially from east coast rappers. These guys (Grizelda) are the offspring of that generation and are doing it like this generation of MCs have never seen it done before. AYO! In my Westside voice.
Griselda started as a clothing label as Griselda By Fashion Rebels. Gunn would be the first to release music under Griselda Records with Hitler Wears Hermes. Their clothes mostly have their album covers on the material, but many pieces also illustrate their Buffalo origins and a variety of graphic designs that represents the crew. Griselda is now a label and crew composed of Westside Gunn, Conway, Benny, and latest signee Boldy James. Westside Gunn and Conway have a solo and group deal with Shady Records. Westside and Benny are both managed by Roc Nation. The Grimy, the Gritty, Griselda: Underground Fashion Rebels Made It Big!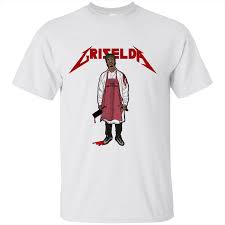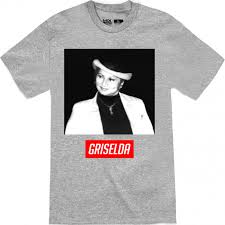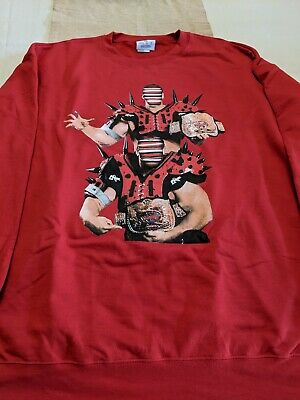 Gunn's Hitler Wears Hermes series made a lot of noise in the underground scene followed by the overall consistency of the group dropping at least two projects a year between the main three fashion rebels. Conway's Reject 2 project gave me that grittiness I felt from 50 Cent in the 2000s as well as the slick punchlines that brought me back to that old 2000s mixtape era. Songs like "Air Holez" with Westside where they rap to dark Daringer beat and Conway coming rapid-fire with multi-syllabics speaking on the street life. "I pistol whip you leave yo fuckin jaw broken nigga. You had a safe in yo basement, so we broke it nigga. Fuck it, you was up and I was tired of being broke my nigga."
I randomly found Benny's A Friend of Ours mixtape on SoundCloud and just knew he was special. His wittiness caught me saying stuff like "You spend your life with her, me I give a night to her. Cause Drake told these bitches they don't gotta be nice to us." on the song "Jackpot."
You can't just like one Griselda member. They make you want to like them all. I liked Westside, but it wasn't until I heard his "Flygod Is an Awesome God" album that it made me love what he offered to the game. Like how on "Gunlib" he says "Pole by the prayer rug, leave it. Now we gon break fast, Louis for the remix." He throws those random haymakers that catch you off guard for a second. He has a nuance to his bars past the mere flexing on you.
Westside has the brash arrogance, Conway has the grimiest punchlines that make you believe it was Jadakiss on lyrical steroids, and Benny got the swag and delivery with every bar. These three did a damn good job putting Griselda on the map and reaching pinnacles most underground MCs with a style like theirs would not see in their whole careers.
These men brought that grimy shit back. Mobb Deep, G-Unit, LOX, and Wu-Tang should all be proud. Part of the reason the 90s is considered the golden era of rap was that between '93-'98 we got some of the nastiest flows giving us the smell of pissy project steps and gunpowder, the tales of inner-city wars due to the drug trade in the crack epidemic, all poetically pieced together that contributed to the growth of Hip-Hop in the mainstream.
Some folks argue Hip-Hop is dead and that era of putting in so much detail and carefully crafted songs is done for. Griselda came to the scene with a message. That era is not only rebirthed but that Hip-Hop is still alive and well. Real spitters are back at the forefront, and Griselda are those forefronters.
BOOM BOOM BOOM! (In my Westside voice.)