Let's start off with two big  caveats:
*Caveat #1: I watch a lot of movies! However, I definitely don't always watch movies promptly. So let's start off by stipulating that there is lots of great stuff I haven't gotten around to catching yet––that way, if one of your favorites didn't make the cut, we can save ourselves a disagreement by just blaming it on my viewing lethargy. Foolproof!
**Caveat #2: I staunchly consider myself a man of the people, and thus when determining the year of a given film will consider only the wide theatrical or streaming release date of said film, elitist festival screenings, and limited releases be damned!
***Caveat #1 to Caveat #2: If by chance I managed to gain access to a festival screening or limited release in a prior year, I will of course consider that film in the year I screened it because this allows me to feel #VerySpecial. 
Ok, let's start the countdown. The top six* movies of the first six** months of 2021 are: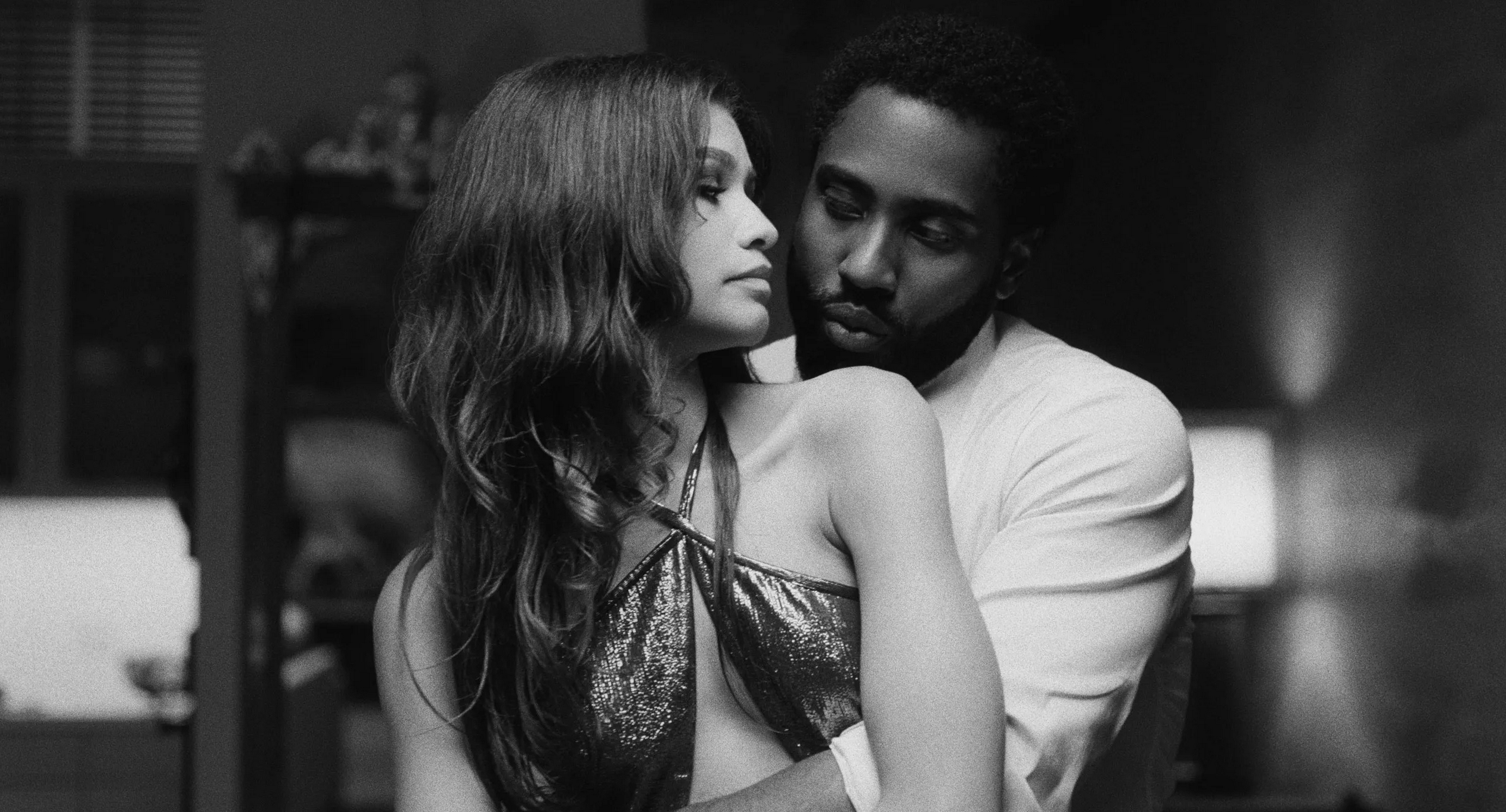 6. Malcolm & Marie (dir. Sam Levinson)
Likely one of the more controversial entries in this list (and one I've already discussed at length) I'll leave it at this: Malcolm & Marie is either an unsuccessful film in spite of some brilliant acting and cinematography, or a successful film in spite of its fumbling script and self-conscious direction. In either case, it's a movie I've thought of frequently since my first (and second) watches. While it may not make my year-end list, it's well worth at least one viewing.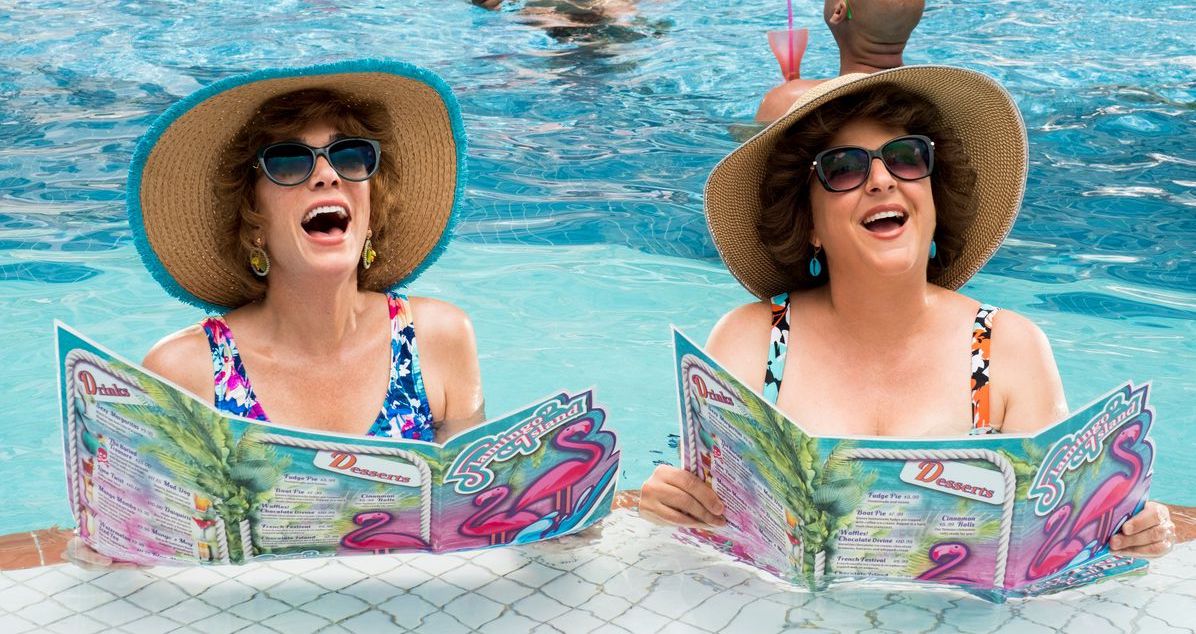 5. Barb And Star Go To Vista Del Mar (dir. Josh Greenbaum)
Maybe it's that I watched both movies on my slow-as-molasses MacBook Pro from my bed in the midst of quarantine while laughing so hard I spit-taked, but there's a real Palm Springs-vibe to Barb and Star. As an avowed Kristin Wiig stan, and a strong proponent of "let the wheels come all the way off" comedies, this movie was perfectly in my wheelhouse: from its dead-horse-battering jokes to its remarkable cast of indelible side characters, and most especially to its absurdly hammy accent work, Barb and Star Go To Vista Del Mar is a movie that knows exactly what it is, and doesn't let anything get in the way of its fully realized weirdness.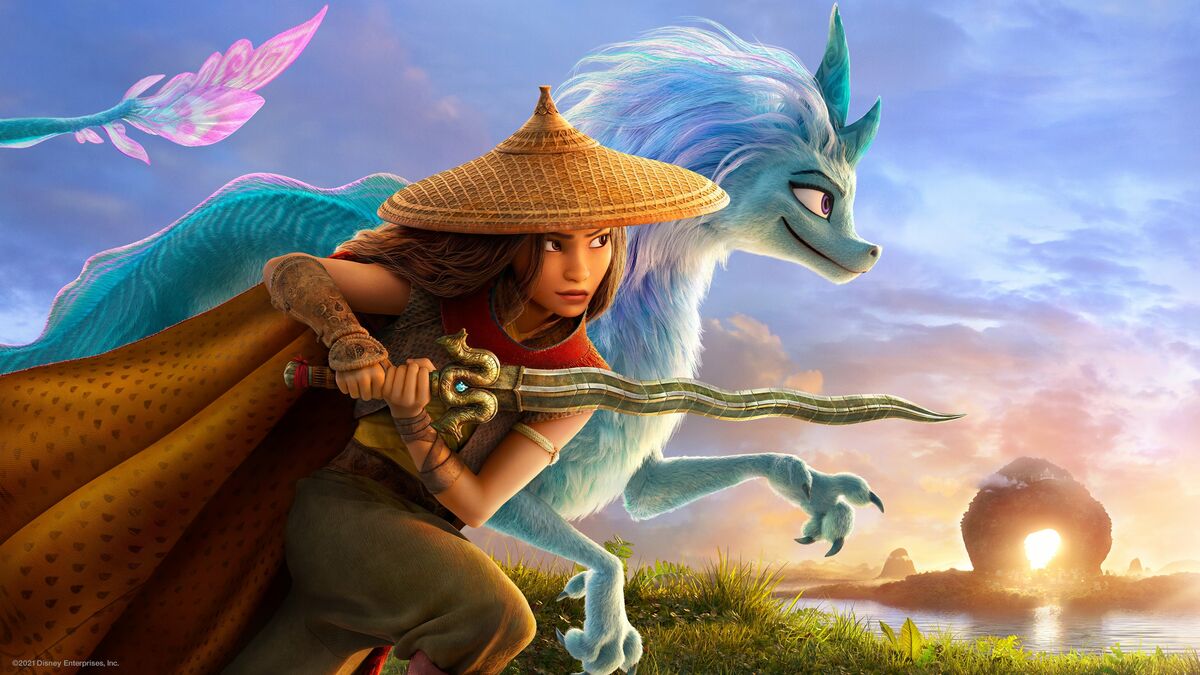 4. Raya and the Last Dragon (dir. Carlos López Estrada and Don Hall) 
If there are two things I'm a sucker for (aside from the aforementioned Kristin Wiig and wildly unhinged comedies) it's expansive world-building in an animated film with narrative depth, and boy does this movie hit the nail on the head on both fronts. Across its just-over-1.5hr runtime, Raya dances a Pixar-esque tightrope, allowing its protagonist to tumble headlong into moments of unvarnished grief and rage, without ever compromising the earnest optimism at the film's center.
Credit is due in large part to the fantastic performances across a truly stacked cast, with standouts Kelly Marie Tran, Aquafina, and Gemma Chan carrying the bulk of the emotional load. Raya and the Last Dragon succeeds as both an enjoyable romp and a genuine interrogation of trust amongst humans within a complex, grief-stricken society, and stands out as one of the better Disney films in recent memory.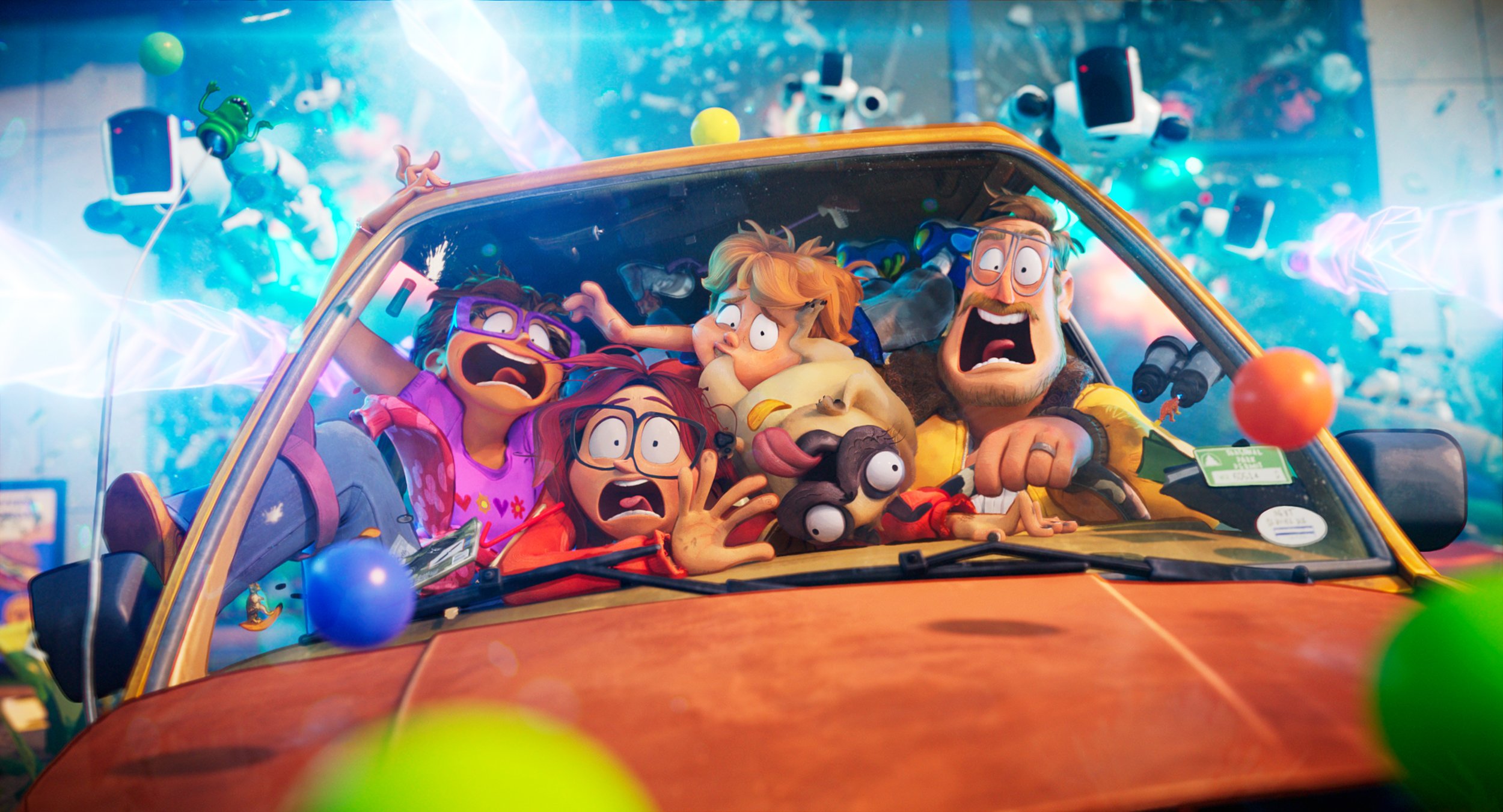 3. The Mitchells vs. the Machines (dir. Michael Rianda)
Rounding out the "post-apocalyptic animated films about loneliness in the wake of global tragedy" section of today's list is a film that I had absolutely no awareness about prior to its Netflix release. The Mitchells vs. The Machines is the newest offering from Sony Animation's Lord/Miller team (of Top-10-film-of-the-2010s Spider-Man: Into The Spider-Verse fame), who continue to impress with their balance of heartfelt humanism and unique hand-drawn-CG animation style. Made all the more compelling by a mile-a-minute script that somehow never feels bogged down by its endless jokes, and some tremendous voicework up and down the cast list (foreshadowing my 2022 Best Supporting Actress Oscar campaign for Olivia Coleman here), The Mitchells vs. The Machines is the surprise find of 2021 for me—a movie I imagine I'll return to more than once through the remainder of the year.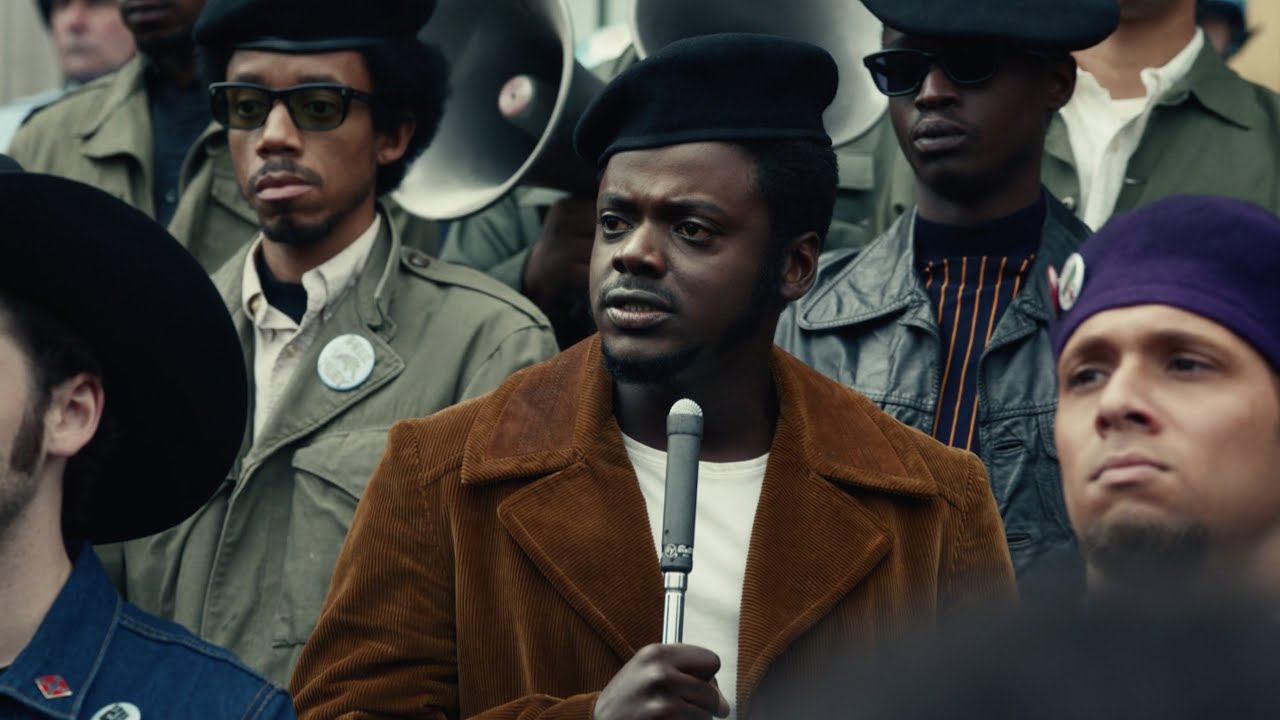 2. Judas and the Black Messiah (dir. Shaka King)
Of all the films on this list, Judas and the Black Messiah is the most difficult to untangle from its own context. The long-standing (and deliberately disseminated) misconceptions about the Black Panther Party and Chairman Fred Hampton were so desperately in need of correction that even a more paint-by-numbers biopic likely would have earned acclaim. Instead, Shaka King shifts the frame of his directorial debut onto the story's titular antagonist, William O'Neil, affording us a more unique window into the final portion of Fred Hampton's life and work through the eyes of the man sent to destroy him.
What ultimately elevates the film is the trio of performances at its center: Daniel Kaluuya was correctly rewarded with an Oscar for his brilliant portrayal of Chairman Hampton; Lakeith Stanfield deservingly earned a nomination (albeit in the wrong category) for his nuanced, paranoid performance as O'Neil; and Dominique Fishback (though overlooked at this year's awards) anchored the film's emotional heart as Hampton's partner Deborah Johnson (now Akua Njeri). I'd be surprised if this film isn't solidly positioned on my 2021 year-end list, and cannot wait to see King's next projects.
(For more on Judas and the Black Messiah, you can check out Dave Haffner's review for MMH from earlier this year.)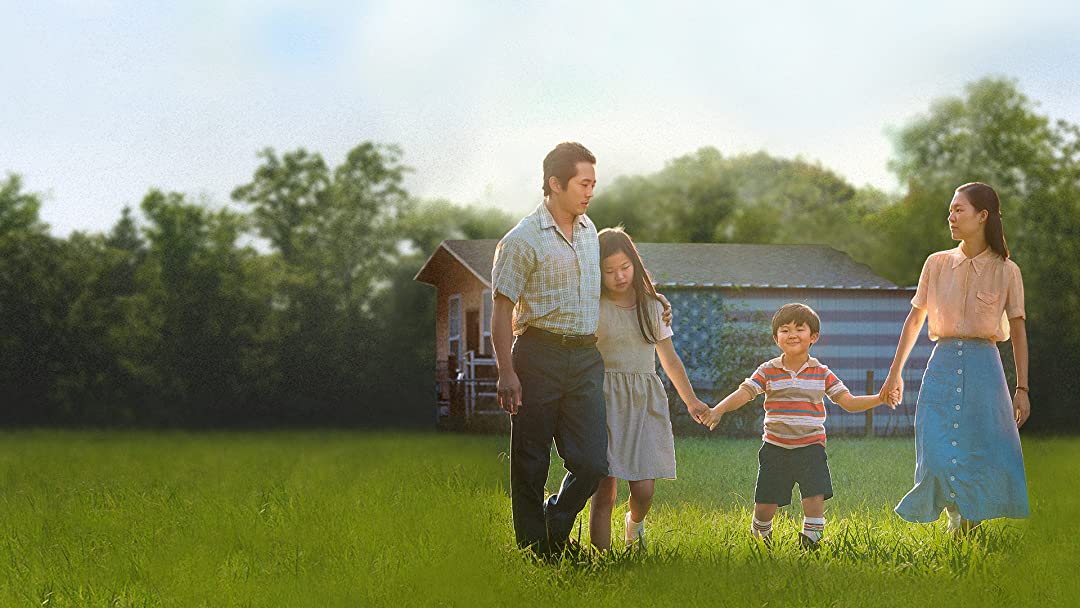 1. Minari (dir. Lee Isaac Chung)
If you happened to read my personal 2021 Oscar picks or happened to have a conversation with me in the past six months, this top pick will come as absolutely no surprise. Lee Isaac Chung's semi-autobiographical 2021 feature is a masterpiece of restraint—a film that builds tension with glances, that devastates with single lines of dialogue, that explains complex emotions with simple gestures. Featuring one of the best and least discussed performances of the year from Han Ye-ri as the family matriarch, and a pantheon kid-actor showing from Alan Kim, Minari already has the makings of an early best-of-the-decade entrant and is without question the top film of the first six months of 2021.