Yo. Trainer here. I kicked off my VAX POPULI VAX DEI tour at the Last Confederate Governor of the U.S.' old place in downtown Austin. It was a vax-card only event, with outside seating, and audio piped out to the 2 of over 25 good concert-goers who came to see me off but didn't feel safe indoors. The tour was nowhere near industry-standard, I simply booked around my life.
I dropped a pin in Hawaii, booked Portland by word-of-mouth, and raised funds online when I hit a hitch in Ohio. Crowds varied from 3-45 but I sold merchandise, shipped to each stop of the tour, and was fed and housed by good punk rockers everywhere from Maui to Philadelphia—Hostile City U.S.A.
It was the culmination of yearly jaunts back home to Philly, going back to '11. I'd fly in, do the show, try and hit an ancillary city or make an appearance on-air and then fly back like nothing happened. The readings were always good but the cost of putting on those shows volleyed between manageable and destitute. This time I stacked up my losses, though there weren't many. I pulled the trigger on flights without a guarantee, and that's exactly how I've always done it.
I lucked out having one leg be a job interview, and my luck continued by word-of-mouth on the socials. My mission was simply to play the shows and come home uninjured or at least debt-free.
What follows is part I of TOURING IN A POST-PUNK WORLD, the road work, as it were, succinct impressions of my time in the wild, making it by the good grace of The People in a spirit of coming together for the show and to make art. What else.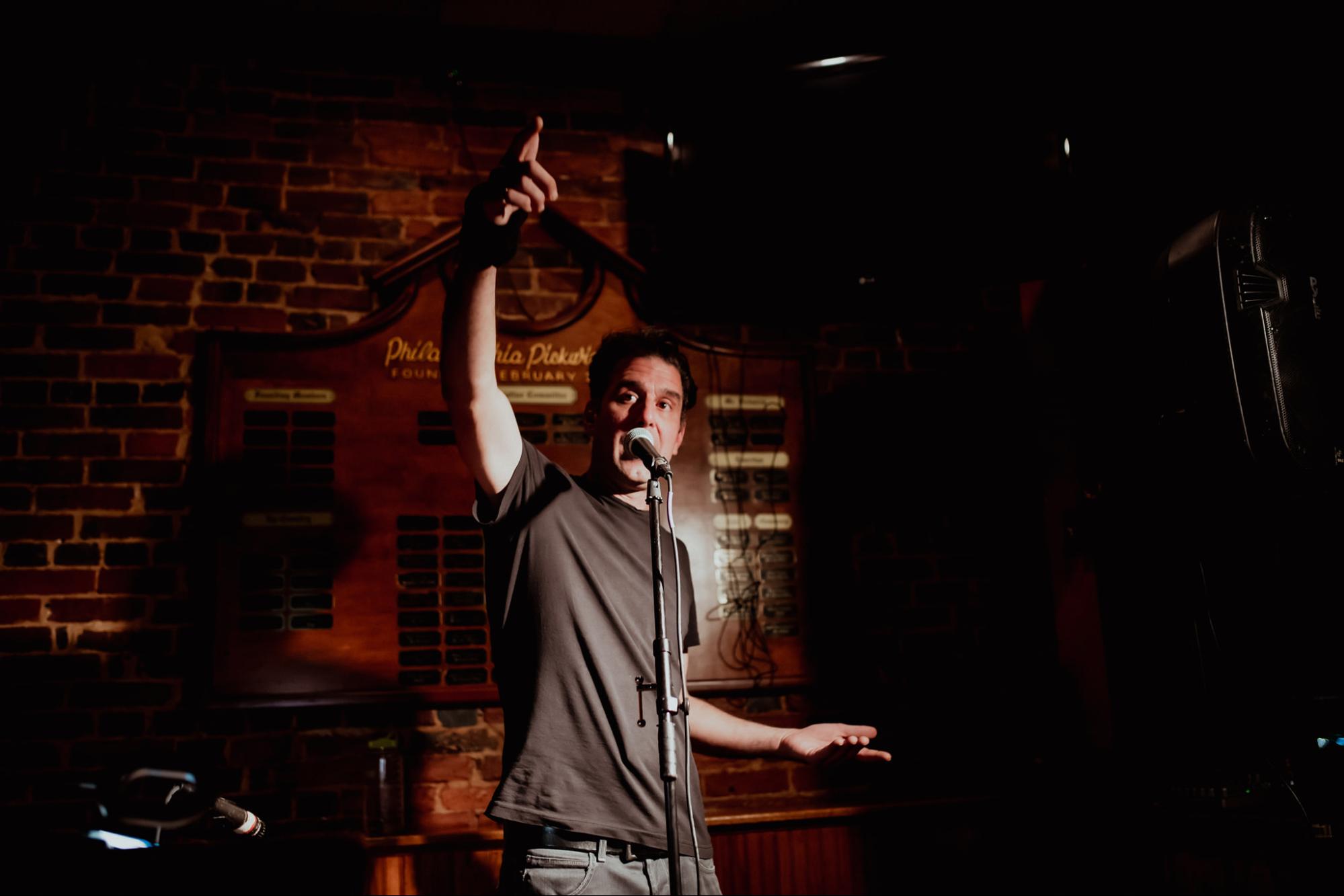 PART I, DON'T VIOLENTLY THREATEN ME WITH A GOOD TIME
HAIKU HOUSE
MAUI HI
10/5/21, 7:22 PM HST
How's your epoch? If you're like me you pay the cleaning girl almost twice what she quoted, pack your shit, and GTFO. The nights are short and the days are long, especially if you get up at 4 after playing a gig the night before to ship merch and clean your apartment before you fly to Maui.
The AUS-OAK leg was a bear, but I smoked in between it and my flight to OGG. I burned Sugar, natch, Justin Currie and The Bronx, stared down the squares and their kids up and down the aisles like a spastic before touching down on the island at 7:55 PM HST on Saturday.
"Come to Hawaii," she said. "It'll be a working vacation," she said. I didn't have the heart to tell her I don't do vacations but get me set up outdoors where I can smoke and I'll gladly fill the position. Caregiving is heart work, and hard no matter how you shake it, but caring for Mrs. Zoom in paradise should be a gilded charm.
I'm starting my tour here, which makes sense as my freight is already paid. Ohio's shaping up, with dates in CML and Athens, and now PDX is literally on the map.
It's a poetry and spoken word tour, crowds don't need to be at a minimum, though I feel 10 is the magic number—close to the nut of viability and enough ears to count for a crowd. The weeklies of Athens should at least look at my PR, even if the gig is only 20 days away.
PDX is a guess, but a guess I love making. I'll be pitched up with a friend in Happy Valley and reading with Portland poet Will Stenberg. I've taken on producing these shows, save for my gig at Secret Studio in Columbus, but really it's a punk rock operation all-day Bubba.
I heard from a New England poet who doesn't approve of my tour, or of me personally, which I understand, and even agree with as a hardworking and self-hating Irish American. But I thought I'd let you know, Reader, that he was dead wrong and not only for ever wanting to call himself a poet.
The problem with romance is it's all-inclusive, which isn't the bad news. There's lots of bad news about being a poet but none of it has anything to do with me or spending the time to cross-check the punk cred of a Dropkicks' roadie who publishes his poetry on IG in a Carrier-22 font.
My own tour experience is limited as a performer, but as a tour driver I've been to every state in the lower 48, and this gig leaves only Alaska for me to get this country on lock.
There are doors at my poetry readings, and music. There's a host and a sound guy, there may or may not be walls or electricity and most importantly, there are showtimes. Let's not forget the merch table as this is your opportunity to keep me on the road and savoring Southwest Airlines coffee served up hot by the lovely I'Anna.
If I sell 13 books per city then I'll have made the nut but really Ohio is a revenge mission. If I could pay off the debt incurred from my last jaunt to the Gateway To The West it'd be a charm, and might even persuade me to stay on and play for whoever will fly me in and drive me around.
It's the end of the world and I'm doing what I love. I can't imagine what the squares must be thinking clocking in now, but the Anthropocene has made a Fight Club out of working people. The rich know it too and they can feel it in their balls. I don't care about money or the rich but I do care about working people and every time I'm on stage I'm telling it to them and never for them.
I paid my freight and took a working vacation. Truth is it's the same hustle it's always been—to come home with next month's rent and do it all over again. Work some square or muggle until it's time to hit the road. Do it punk rock, what else, even if some sawed-off, Celtic-tattooed punker doesn't approve.
My first date is looking solid and remember, I only need 10 sets of ears. I'm going to be with the people and eat with the people, drink debilitating amounts of coffee with them and wrap it up, ship it off and fly to the next town. Might even shoot some roosters with a pellet gun in Hawaii before I do. You've got to thin the herd.
Aloha motherfucker.