The NBA calendar is a lot like a multi-course meal. The NBA draft is hors d'oeuvres time. We, as fans, get to sample all the incoming talent, and sometimes it feels like the most exciting taste combinations of the night. 
The preseason is the salad course. We eat it, we tolerate it, sometimes we're surprised by an aspect like the dressing or the use of endive, but mostly it's just filler. 
The season is the main course. It is the meat and potatoes. It is the foundation of the rest of the meal. That doesn't mean it's always the best part, but it's the bulk of the evening. 
The playoffs are the dessert. This is why we're all here, right? This is where true heroes are made. The game seven and the mirror glaze are impeccable. 
And now we get to my main point. Player movement, whether that be through trades or free agency, correlates perfectly with the drinks. Whether it's an expensive wine or a creative cocktail, the machinations of NBA GMs are routinely tracked by fans and those transactions are the perfect accompaniment to the on-court action. They almost act as a second, parallel, season of activity.
The trade deadline is under a month away. It's the "last call" until next season. One more Manhattan before Brooklyn's stretch run. 
I went through the non-play-in game playoff teams and identified a possible trade target to put them over the top. These deals could put these teams over the top in the same way that the perfect drink pairing elevates a meal. 
As with any good pairing, I'm not trying to overpower anything. Anyone can trade stars for stars. I like to dig into deals that might be a ways off the beaten path. Like a vineyard that is not getting its full appreciation. 
Chicago Bulls
The Bulls have been in contention for the top spot in the East for the entire season. They don't really need to tweak much. If they can get Patrick Williams back and up to speed, he might be just the defensive piece they need. I can't cop out of the first entry of this piece though.
I would love for Xavier Tillman to get some more playtime and the Bulls need some depth. Tillman is one of those guys that whenever I see him on the court, he's doing something. He gets blocks, he gets steals, he sets screens. He might be a real helpful glue piece for this Bulls team that has a ton of firepower already. 
Brooklyn Nets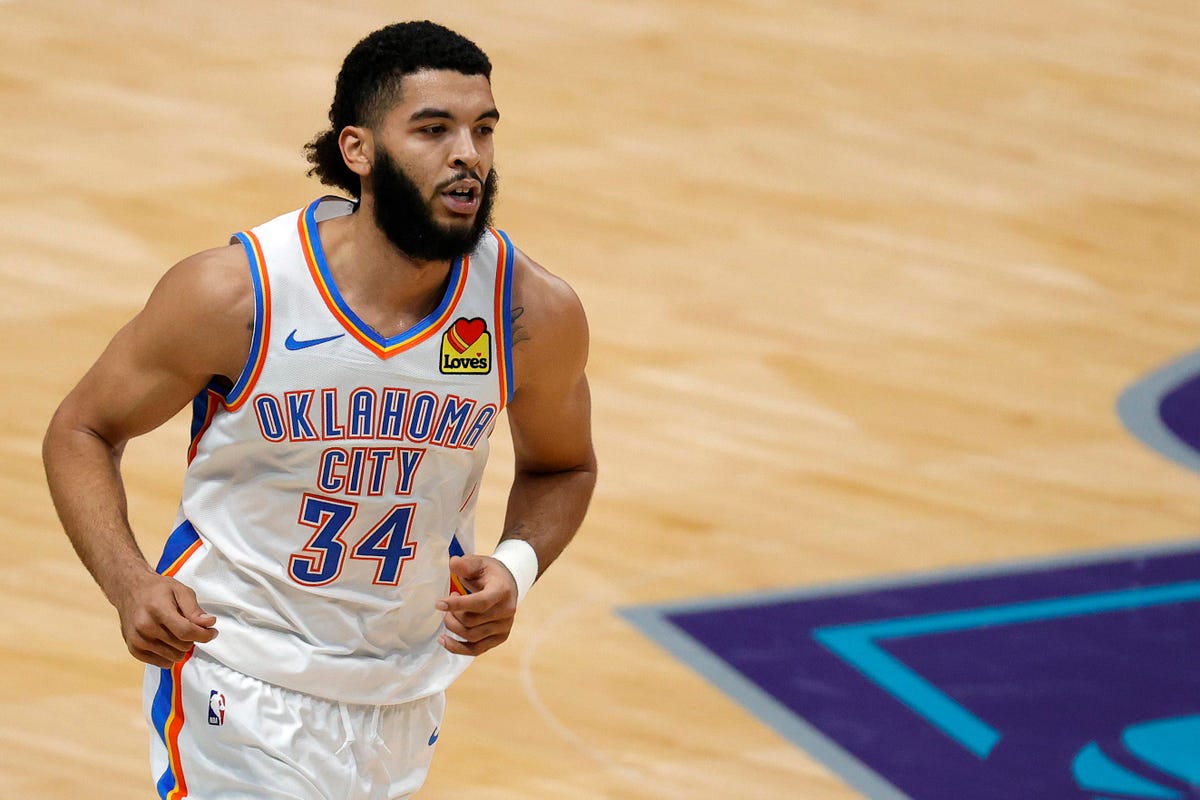 Kyrie Irving has started his stint as a part-time NBA player. Kevin Durant is probably the best player in basketball. James Harden has a great big bushy beard (OK, he's also an incredible offensive savant). The Nets have some intriguing role players, but they are going to need all the help they can get to avoid falling prey to the injury bug in the same way they did last season. There is a very fun solution right in front of them—trade Blake Griffin, who has been essentially sidelined this season, to the Oklahoma City Thunder. Send Blake home! 
Give the young Thunder a veteran presence and take advantage of that hometown pride. What should the Nets get back in return? Kenrich Williams would be my first pick. His effort is exactly what Brooklyn needs. The Nets don't have the draft capital to throw in, so if they need to look farther down the roster like Isaiah Roby, that would work too. They need a guy who is willing to do the gritty work to support their stars. 
Milwaukee Bucks
Just to review, the Bucks won the title last year and brought back pretty much the same team. The one glaring difference has been Brook Lopez. The big man underwent back surgery and hasn't played since the first game of the NBA season. His defense has been vital to the success of the Bucks in Mike Budenholzer's system over the years and his shooting stretches the floor for Giannis Antetokounmpo. 
Trade him and whatever else you need for Myles Turner of the Pacers. The Pacers need to break up their big man tandem. Turner can replicate the rim protection and the shooting of Lopez. He also has a few more tricks up his sleeve than the aging Brook. They can throw George Hill in there to make salaries match. This move would immediately place them at the head of the table in the East in my opinion. 
Miami Heat
The Heat are a good and balanced team. At least, they are usually balanced when Bam Adebayo is in the lineup. Since he's been out with a thumb injury, the team has skewed towards its guards. Once he returns, the Heat could still use some big man help. I can't wait to understand the advanced stat that makes PJ Tucker valuable. I get that he can be, I just don't understand it. Basically, it's the same way I feel about physics. I do believe that Miami can upgrade that spot.
They do not have a ton of trade assets, which means they need to get creative. My solution? Use the potential of the injured Victor Oladipo and go get a potentially undervalued player like Marvin Bagley III from Sacramento. The Kings might not need another guard, but they may see Oladipo as a potential draw. He was an All-Star once, while Bagley has purely been a disappointment. Once he's brought into that Heat culture, I believe they could get some production out of him. 
Philadelphia 76ers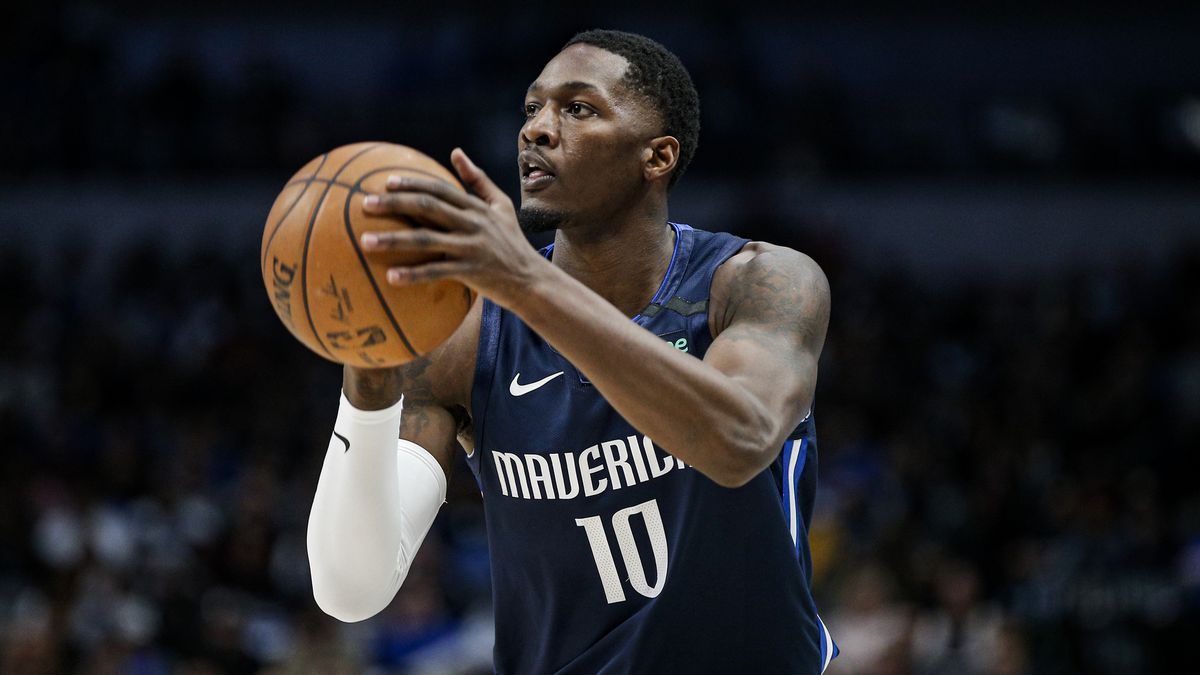 It is really hard to figure out who on this Philly team should get moved. If I'm Daryl Morey, I'm targeting a player like Dorian Finney-Smith from the Mavericks. Trading Springer or Milton, along with another contract, maybe Isaiah Joe, to get the 3-and-D wing would be a good move. With Simmons sitting out, they are missing their defensive ace. DFS is not that, but he's a solid player who would work well with the wings they have. Also, he will not quit on a team. 
Cleveland Cavaliers
Nothing. I love this team. I've been in on their roster since the beginning and I love how they are developing. They traded for Rajon Rondo after the injuries to Collin Sexton and Ricky Rubio left them thin at the guard spot. That was essentially the trade I would have advised. They could do something to help their wing depth, as they are light in that area still. 
The issue is that I don't want them to mess with what they have yet. Let's see how this team continues to grow. Trading Sexton could be the move, but, with his injury, that is a hard move at the moment. For comedy's sake, I would love for them to go get Mo Bamba from the Magic so they could have the longest front line of Bamba, Jarrett Allen, and Evan Mobley. They can send out Isaac Okoro. 
West
Golden State Warriors
The Warriors big roster move happened on Sunday. They got Klay Thompson back from two years of injury. It is hard to imagine that they would tweak their chemistry seeing how Klay's addition combined with their early-season success. However, what if Klay isn't the same guy? He looked good Sunday, but that isn't a stretch, given what he's been through. 
Phoenix Suns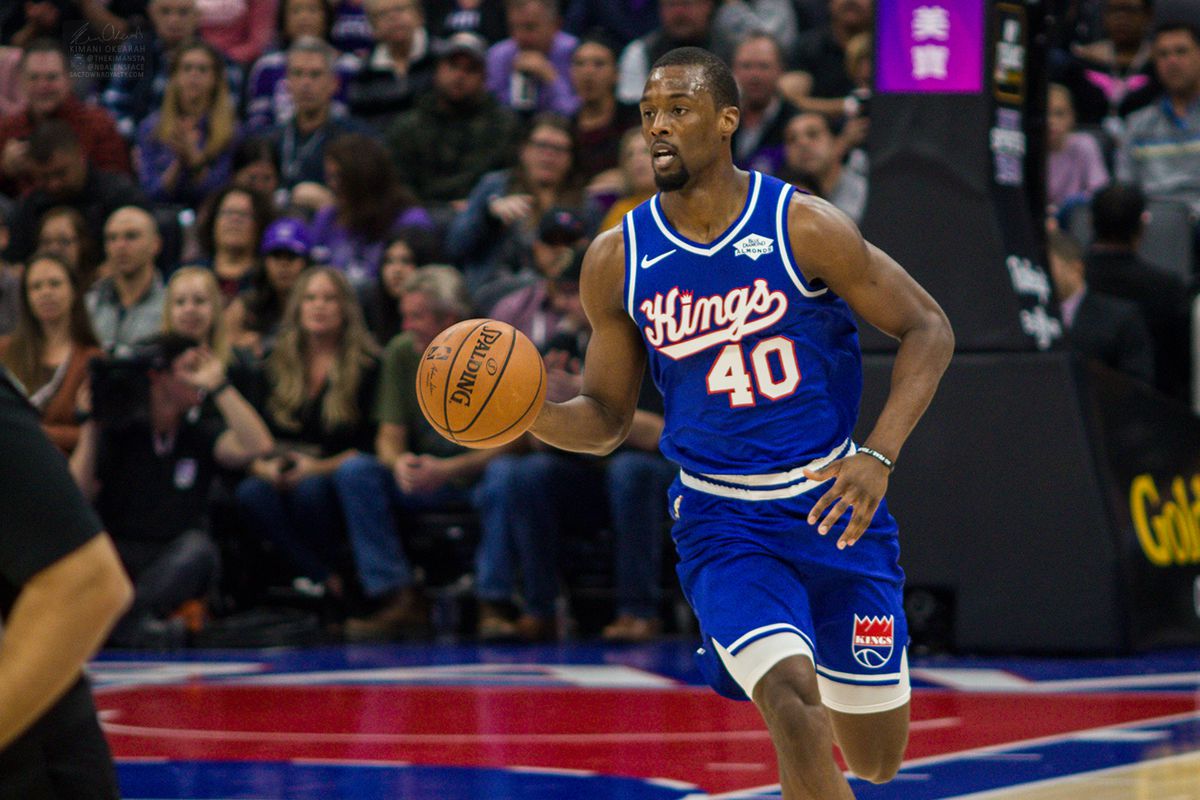 Phoenix is gunning for a spot in back-to-back NBA finals. They are obviously one of the most complete teams in the league. The one issue I see is the fickle nature of Jae Crowder's play. He's important to the toughness of this team and when he's hitting threes, he is important to their offense as well. Still, if they can upgrade that spot, they would be even scarier. I suggest they go big and aim for Harrison Barnes. Barnes has been just chilling in Sacramento, but I believe he could be an impact player again. 
He is not the same guy who got roasted in the 2016 finals with the Warriors. I want to see him on a team that matters. He's a better shooter than Jae, and I think he will show up more consistently. If you give up some picks along with Jalen Smith, Crowder, or Saric, and maybe another contract, it checks out. Go get him, Suns!
Utah Jazz
Last year, I suggested that Utah go out and get Rudy Gay at the trade deadline. Instead, they signed him in the offseason and he's been important for them. The Jazz have the best offense in the NBA and a perennial Defensive Player of the Year anchor in Rudy Gobert. I would love to see them get an exceptional athlete to pair with the heaps of skilled players they have. Larry Nance Jr. would be a good fit. His contract is hard to match on the Jazz without giving up one of Bogdanović/Ingles duo. Ingles still fits with this team, but he hasn't been the player of years past. Nance also gives them a lot of flexibility on the defensive end.
Memphis Grizzlies
Losing Dillon Brooks for five weeks robs the Grizzlies of their primary wing defender (although Desmond Bane has something to say about that) and one of their most potent shooters (although Desmond Bane has something to say about that). Really, this team is deep enough that losing a guy for a short period of time actually just opens up more playing opportunities for some of their other guys. 
Brandon Clarke will step up on defense, hopeful. So will a guy I already traded in this piece, Tillman. Still, this is an article about trades, so there are some options. We've seen ankle injuries linger, so if they want to bolster Brooks' spot there are a few names. I don't think Gary Trent Jr. would get moved by Toronto, but he would be a perfect Grizzly. If they want a guy with the same name as me who can shoot and play some D, go for Cody Martin in Charlotte. 
Dallas Mavericks and the Denver Nuggets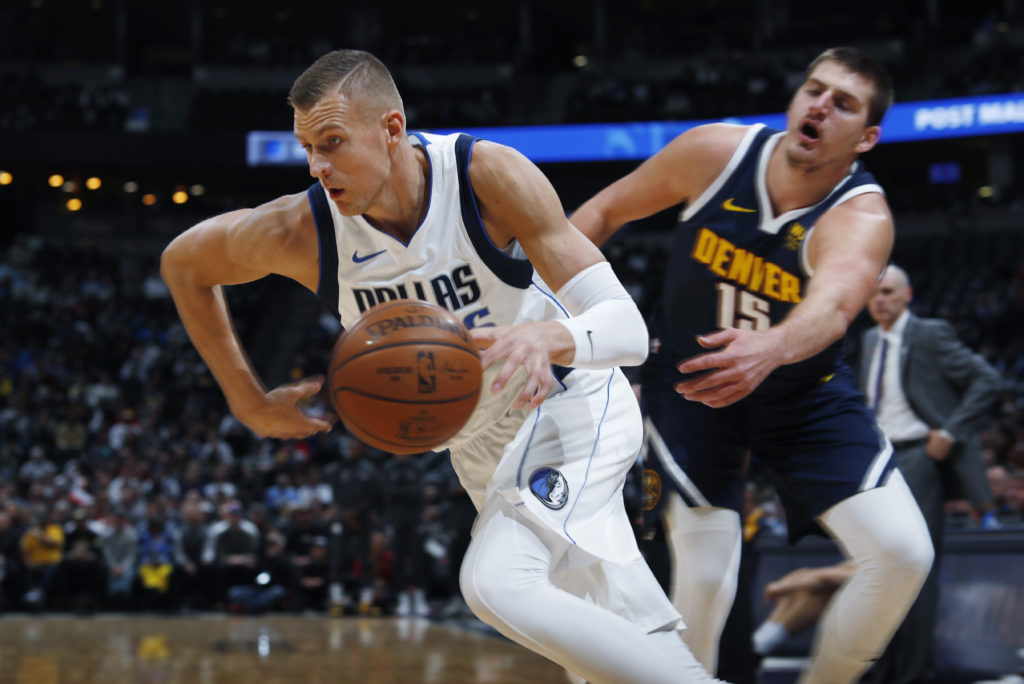 I know I said I'm not trading big stars, but Kristaps Porziņģis is playing well and we all know that only lasts for short stretches. I might try to get him out of there. Their biggest need is at the ball-handling/playmaking positions outside of Luka Dončić. Frank Ntilikina, Trey Burke, Brandon Knight, and Isaiah Thomas are just not going to cut it. The Nuggets love players with upside that get hurt and paid a lot. I would love to see what Jokić can do with KP. 
Porziņģis would not have to play the five, he could rim protect a little bit, and they could alternate post-ups and spread for each other. The more I think about this, the more I wish it could happen. It is absolutely nuts, but could it be fun? Yes. Even though both Dallas and the Nuggets are in the top six of the West, I do not take either of them seriously as contenders. Denver would send back Will Barton, JaMychal Green, and another filler contract like Nnaji. Dallas might have to throw in another rotation player like Frankie N or Sterling Brown. 
On the Bubble: Los Angeles Lakers
By the time this posts, the Lakers could have moved up into the top six. For them, their main challenge in finding a trade is clear: the Lakers do not have any mid-level salaries to match in a trade for someone who can shoot to balance out their Big 3, a quality defender to give LeBron some rest, or someone under 35 to explain TikTok. Sure, they could try to target someone like Max Strus, but what do they have that Miami wants? Malik Monk? I don't think so. Sorry, Lakers.
There you have it, my top moves for the top seeds as we near the Trade Deadline. I hope I went appropriately obscure. Leave a comment or hit us up on social media if you have some better trade ideas for some of these teams. Also, leave a comment or hit us up on social media if you want me to compare all these teams to wines.