Each of the following 15 titles has its own special subject matter and the cinematic language to explore it. There is just no need for one to take down another, considering every film adds to the growing canvas of AAPI representation in media—both in front of and behind the camera.
But first, a warning: A streamer gives as much as a streamer takes. What is viewable this month won't be the next. So, if you can, buy a physical release of the title. Knowing that you can see a favorite AAPI-centric film beyond its streaming parameters is equal to knowing a way to celebrate AAPIs everywhere beyond their designated month.
And be sure to also check out Thulani Paz Davis' The ABCs of AAPI feature for some brain-expanding history lessons about us, one of which involves (our Savior, sorta trademark) Keanu Reeves.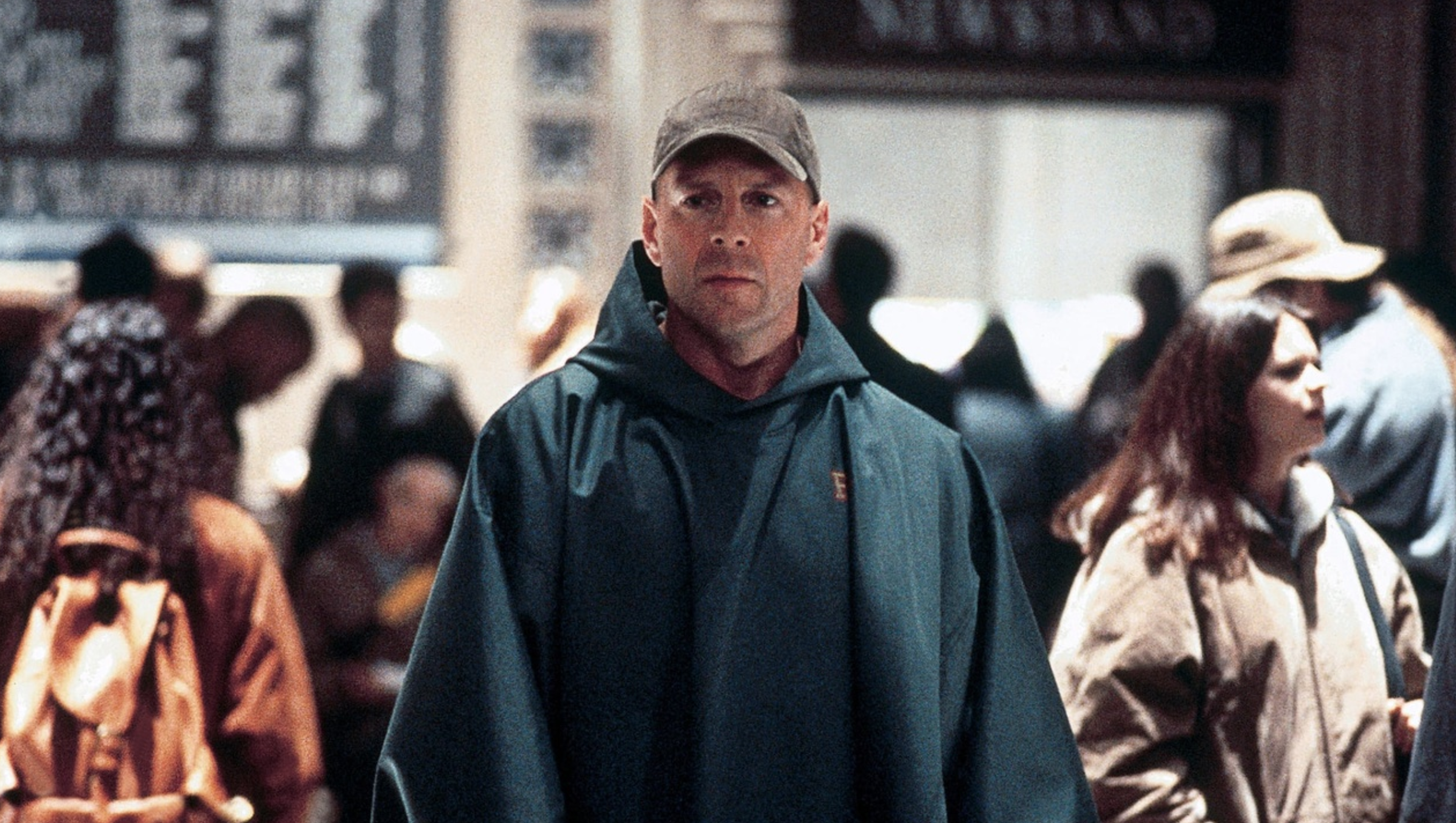 Unbreakable (Prime)
An undersung hero in M. Night Shyamalan's oeuvre is this tale of a man realizing he is super. It may not be as souped-up as that of today's cape-wearers and relic-wielders, but the filmmaker's second rodeo with star Bruce Willis can be more stirring and charming than a lot of them. It also shows, through Samuel L. Jackson, that the fury in trying to be understood can cause more devastation than any doomsday scheme. Unbreakable is also noteworthy for being Shyamalan's thus far only collaboration with d.p. Eduardo Serra instead of his regular, the San Diego-native Tak Fujimoto (on that note, The Sixth Sense and Signs are also on Prime).
The White Tiger (Netflix)
Rahmin Bahrani's film follows the trials and tribulations of an Indian chauffeur as he makes it his life mission to be successful. The adaptation of Aravind Adiga's bestselling novel is much more complex and fascinating than a simple rags-to-riches tale. Through the interactions between the characters, all played with conviction by Priyanka Chopra Jonas, Rajkumma Rao and especially Adarsh Gourav, The White Tiger also addresses self-worth and accountability, two things that can stop a story from becoming a success—or end a success story before it can really shine.
Minus the weird discourses about relatability and the time in which the film is set, Domee Shi's feature debut is a crackling and empathetic story about the chemistry within ourselves. The messy, but necessary, chemistry. It's not news that Pixar is influenced by anime, but only now do the influences get to be at the forefront—one might say even define the fibers of a 13-year-old's journey with the red panda inside of her. We also recommend watching the behind-the-scenes documentary Embrace the Panda which gives you an inside look at the key women creatives who realized this film.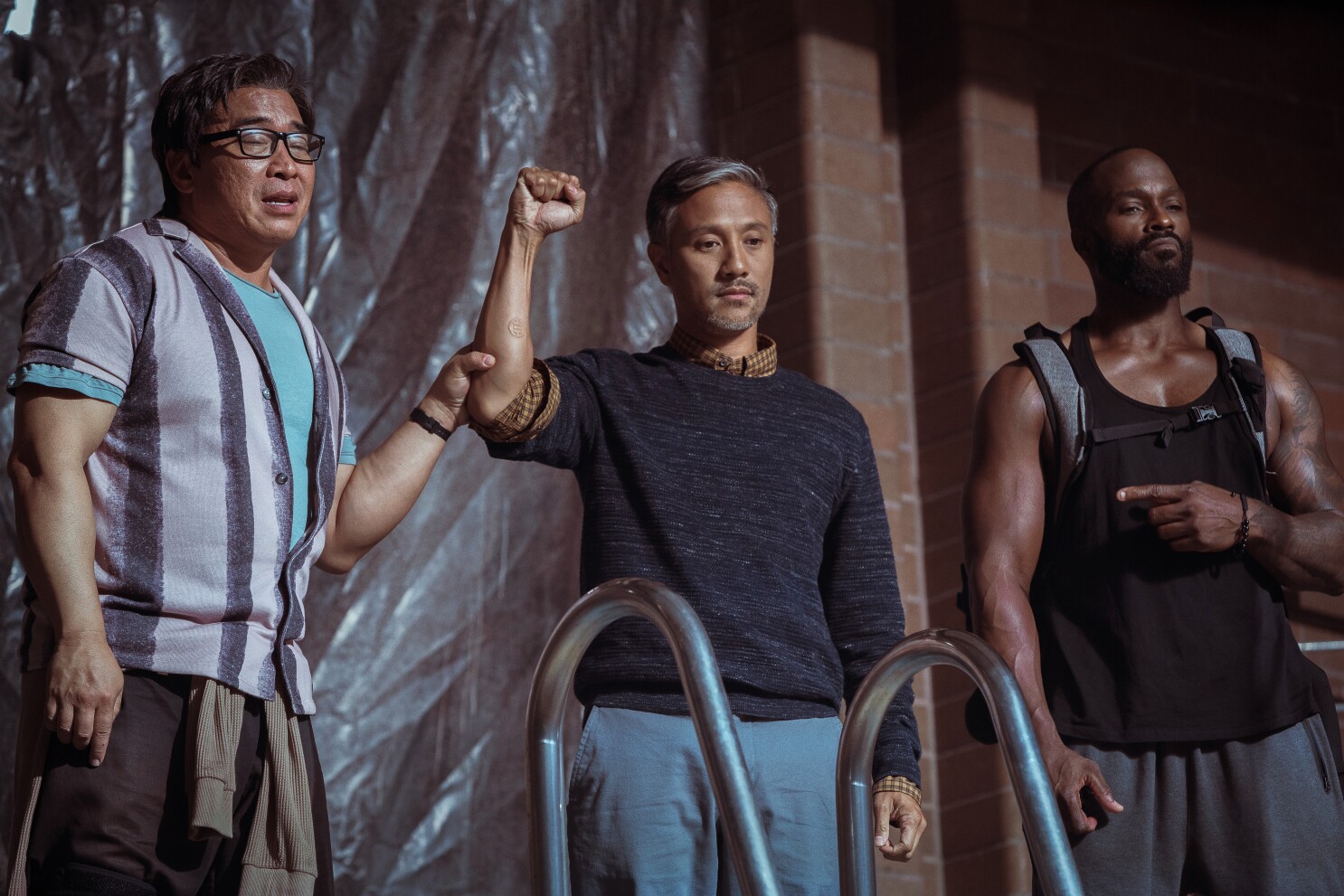 The Paper Tigers (Netflix)
In Bao Tran's action comedy, three middle-aged men are forced to reawaken their martial artist pasts to avenge their sifu. Small might be the scope of the Seattle-based film, but its entertainment factor is downright mighty. Two other things that should also make this more of a hit in your eyes: the sequence that shows off the tricking skills of brothers Andy & Brian Le of the well-known YouTube channel Martial Club, and this op-ed from Bao himself detailing how the project manages to overcome the industry's disturbing habit to whitewash. (Note: the film's home media release has director-approved Vietnamese subtitles from yours truly).
Dreamy Eyes (Netflix)
Also known as Mắt Biếc, this delicate made-in-Vietnam adaptation of Nguyễn Nhật Ánh's teen romance from Victor Vũ was a storm at the local box office in 2019. On top of that, it was the country's submission to the 93rd Oscars, although it didn't make the shortlist. As with plenty of Netflix releases, the film about a boy's pure, yet unrequited, love for a girl over the years was made available without any pomp or circumstance. Vũ, in fact, is better known in Vietnam as a maker of hit horror-thrillers, one of which (titled The Guardian, or Thiên Thần Hộ Mệnh) is also on Netflix and also features Dreamy Eyes actress Trúc Anh in the lead.
Shang-Chi and the Legend of the Ten Rings (Disney+)
Perhaps the biggest surprise in Destin Daniel Cretton's big-screen realization, and reclamation, of Marvel Comics' Asian superhero is that its core is always, and ultimately, more powerful than its technical wizardry. But it's also reasonable to argue that convincing screen veteran Tony Leung to be the villain is the surprise. Regardless, the success of this refreshing and dynamic adventure has proven that those of Asian descent have a seat at the superhero table and the sequel, which Cretton has signed on, might be worth the wait. (Note: More of a DC person? Check out Birds of Prey from Cathy Yan on HBO Max).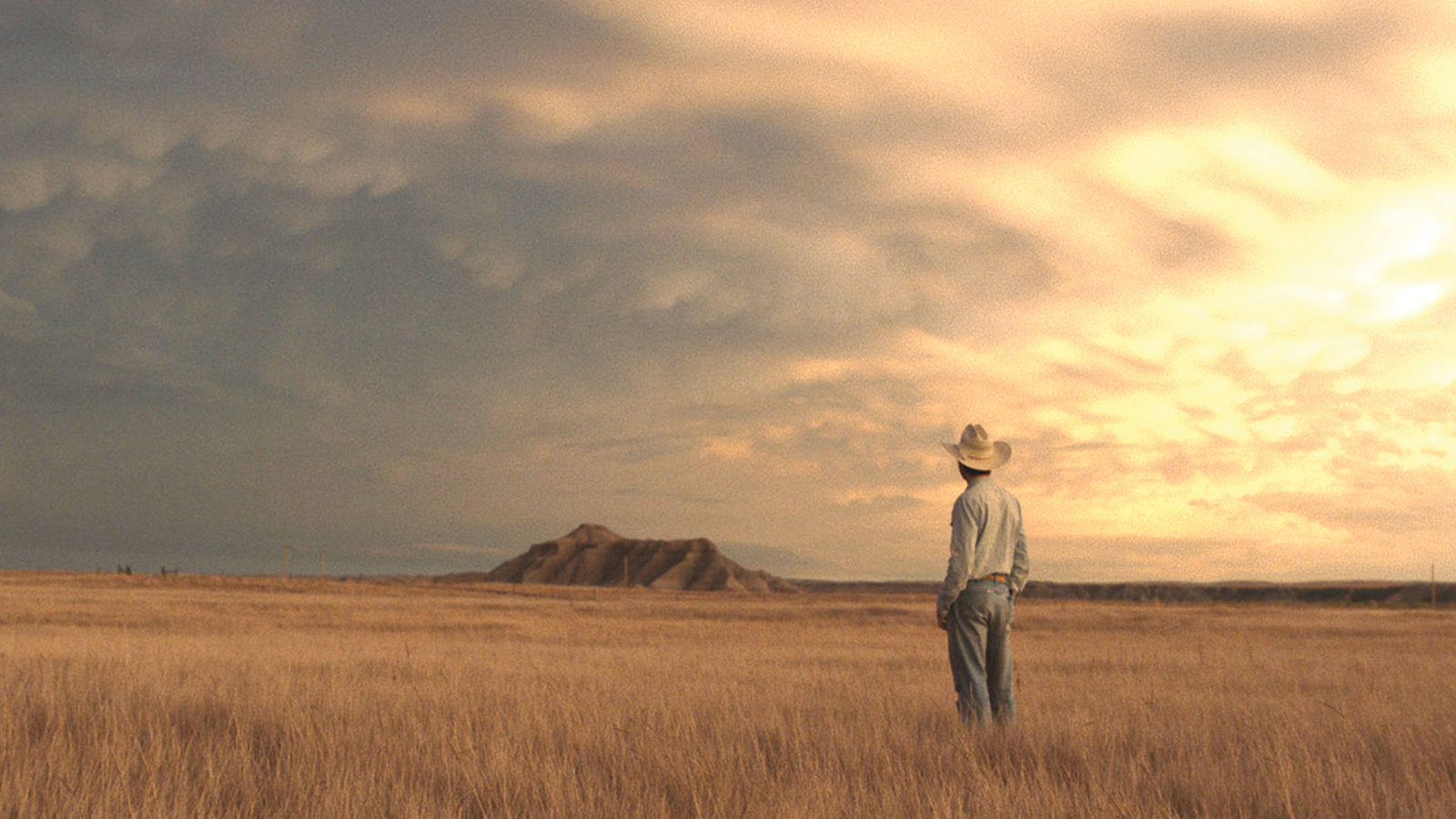 The Rider (Starz)
Speaking of Marvel, prior to Eternals filmmaker Chloe Zhao made her mark with intimate and meditative stories about lives that enrich the country's tapestry and yet are easily placed in its rearview. Her 2018 film, a semi-autobiography of its leading Lakota Sioux non-actor Brady Jandreau, is the best representation of this, and on top of that the most poetic work in her filmography. Despite its many flaws, her first big-budget work (streamable on Disney+) featuring Gemma Chan, Angelina Jolie, Don Lee and others also has poetry to detect, only if you're willing to absorb some of the more potent dynamics and not be influenced by the polarizing reception.
Lucky Grandma (SHOWTIME)
"Respect your elders," per the tagline, gets a lively and considerate spin in Sasie Sealy's film about a New York-based elder coming across gangland riches. Screen veteran Tsai Chin is arresting in a leading performance that lends her character much more sharpness than her appearance and stride suggest. The bursts of danger and mentionings of money surrounding Grandma, in fact, can remind folks of Chin's two past roles: Chinese MI6 agent Ling in You Only Live Twice and card shark Madame Wu in Casino Royale.
After Yang (SHOWTIME)
Kogonada's second feature about navigating life in the face of loss is truly a gift for the spirit, a cup of tea that can remind viewers they are wanted and worth saving. As an A.I. family companion with grave technical difficulties, Justin H. Min is out of the game early on, but that's only his physical self. The thing that matters more in After Yang is the journey that gets revealed through his memory bank—his soul. For more of Kogonanda's introspective touch, tune in to his episodes in the Apple TV+ series Pachinko.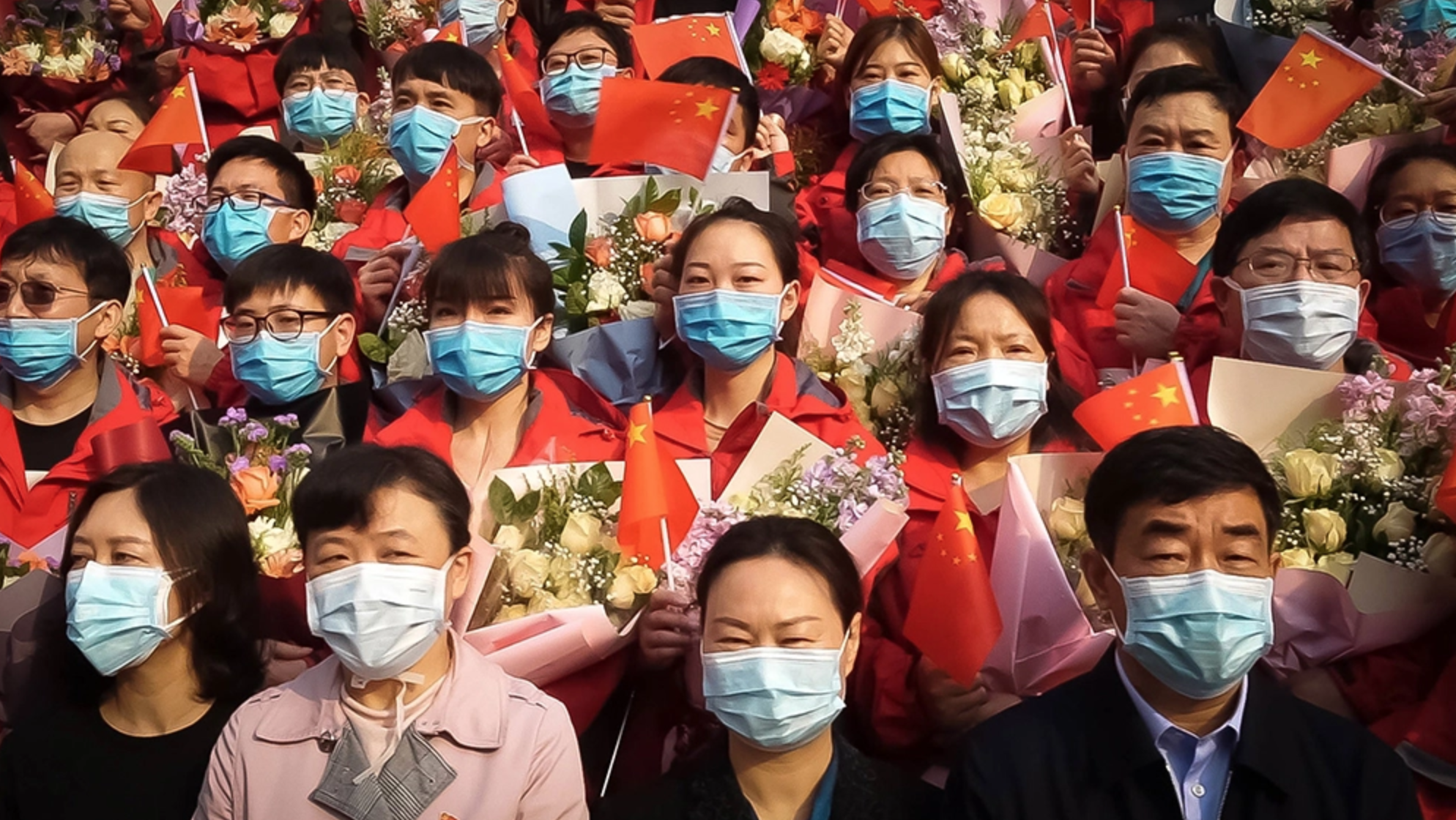 In The Same Breath (HBO Max)
Nanfu Wang's gripping work puts the U.S. and China side-by-side and inspects how the two governments respond to the COVID-19 outbreak. As much as the documentary is about the lethality of the pandemic, it also reveals the second, perhaps more devastating, disease during these recent years: misinformation. Commendable as Wang's film is, we're also looking forward to it losing its timeliness soon, considering the hurt and confusion that faulty news is sowing among AAPIs. Maybe the first step lies in news outlets resisting the urge to feature Asians in the articles' leading photos whenever the numbers are not so positive?
Yellow Rose (Starz)
Country musician Rose Garcia dreams of becoming a star, but the reality of her unofficial status on star-spangled soil always shadows her. Diane Paragas' feature debut, and an expansion of her eponymous short, doesn't shy away from this undercurrent that the U.S. can be predatory and amoral toward non-citizens, but above all it believes in the healing around the corner and the kindness that can be immediate. You don't need to know how to sing or make music as well as Eva Noblezada's character to receive them, but, rest assured, they're there.
The Rescue (Disney+)
Elizabeth Chai Vasarhelyi and Jimmy Chin of Free Solo fame returns with another adrenaline rush of a documentary about a group of hobbyist divers participating in the Tham Luang cave rescue. Although much has been said about how careful planning and combined experience made the mission a success, The Rescue gives space to two other elements that were just as vital, even if undersung: sympathy and empathy. Rights issues prevented the production from interviewing the young footballers, but even with their absence, the assembled footage is still more than worthwhile.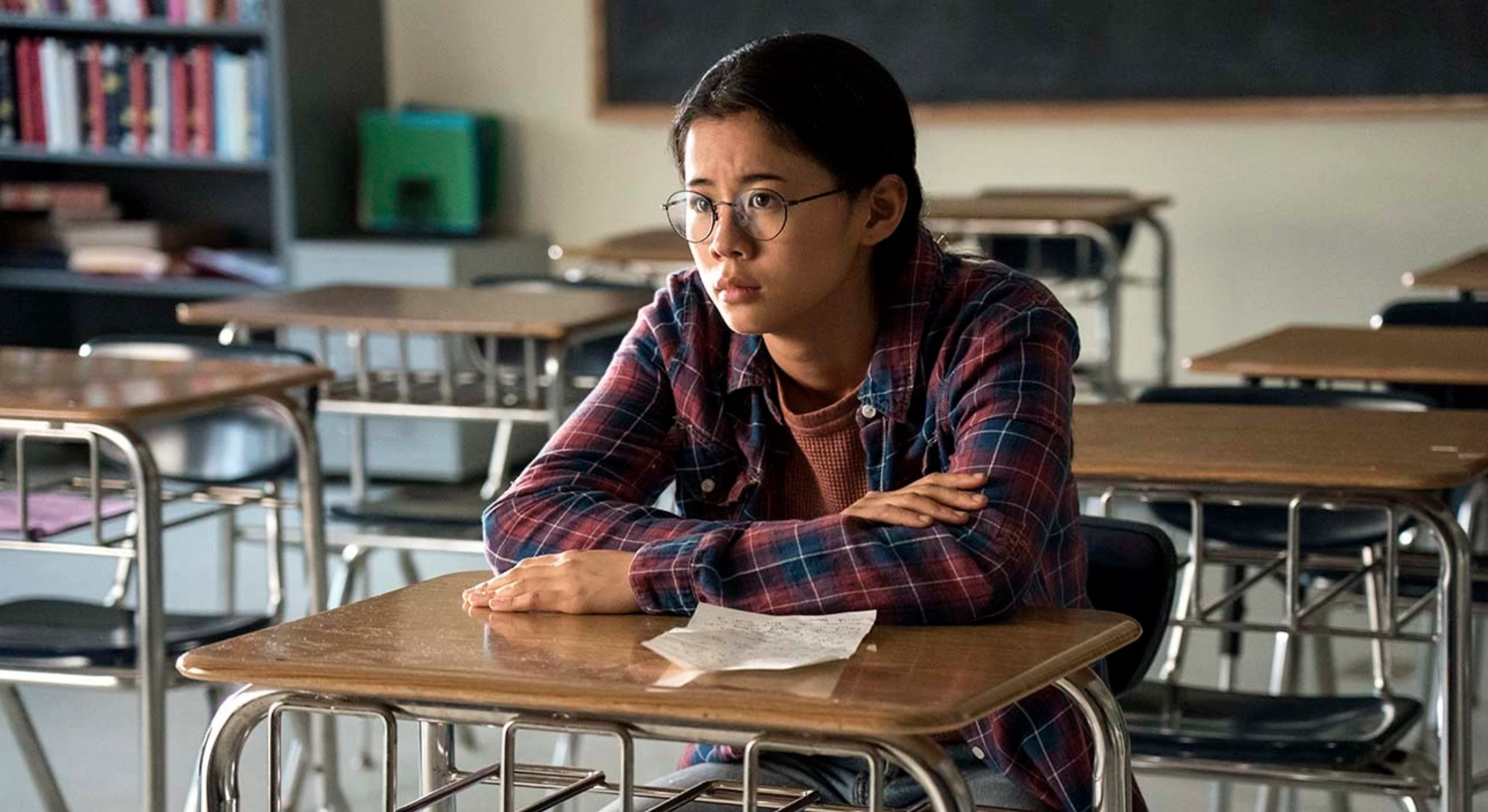 The Half of It (Netflix)
Alice Wu's romance film stems from a different branch, and we are all the better for it. Her queer and Asian-centric interpretation of the Cyrano de Bergerac play lets surface a heart-rending performance from within Leah Lewis, here playing the expert scribe who can only love from afar by assisting the "competition." For another similar spin: Arriving in June is Andrew Ahn's Hulu-exclusive Fire Island, which aims to have Bowen Yang, Joel Kim Booster and friends experience love in the same way as the darlings in Jane Austen's Pride & Prejudice.
Mira Nair's thought-provoking adaptation of Jhumpa Lahiri's novel sees a New York-based couple, both first-generation immigrants from India, learning about and wrestling with their beginnings. For many immigrants, home is one of the most complex things to define, and through the moving and compelling turns of Kal Penn, Tabu and the late Irrfan Khan that trait just perfumes every frame. In turn, it might just give you the clarity to wrestle with what home means to you.
Raya and the Last Dragon (Disney+)
The quest of a chieftain's daughter to find a sacred artifact that can unite her divided world also doubles as Disney Animation's celebration—or "raya" in Malay—of the wonders of Southeast Asian culture. For this writer, having Kelly Marie Tran voicing the lead of this cinematic, pulse-pounding adventure is joyous, yet even more so was the realization that Raya's homeland's official honorific for father is also the Vietnamese's "ba." Consider your weekend double-bill sorted, too, since Don Hall and Carlos Lopez Estrada's film pairs up seamlessly with another animated AAPI-driven quest called Moana.
Honorable Mention: LOVE DEATH + ROBOTS (Netflix)
For Volumes 2 and 3 of the streamer's adult animation anthology series, Jennifer Yuh Nelson of Kung Fu Panda trilogy fame and Jerome Chen of Sony Pictures Imageworks make their skills in the medium known—at times with jolting heapings of violence and bloodletting. Besides helming the shorts Pop Squad and Kill Team Kill, Nelson is also both Volumes' supervising director. Chen also contributes two shorts, Lucky 13 and In Vaulted Halls Entombed, using advanced motion capture technology.