Position in the NBA is fluid nowadays. While everyone is in love with big two-way wings who can score and facilitate, I'm more concerned with what I believe has become the most important position in the NBA; forwards who can initiate the offense and still guard up or down the position spectrum.
They are the connective force, drawing together all parts of elite five-man units. This is not only the most important player-type in the NBA, but it's becoming the most underrated. Furthermore, this type was part of what made last year's draft class so special and will be found at the top of the upcoming 2022 draft as well. I've included four players eligible to be drafted so you can see how they stack up against their future peers in the league right now. I'm obsessed with this position's versatility and connectivity–thus the board-game nickname—and I believe they're a vital ingredient for a championship run.
Criteria for Connect 4's to be considered:
They must be forwards who can switch and guard the perimeter or guard bigs. Because of this skillset, they match well next to rim-protecting 5's, and they are perfect as the 5 in small-ball closing lineups.

They must either shoot the 3 to stretch the floor, handle the ball to facilitate or initiate offense, or pass it with a high IQ (or possess multiples of these skills). 
Without further ado, here are my top 25 Connect 4's in 2021-2022.
Tier 1: True Unicorns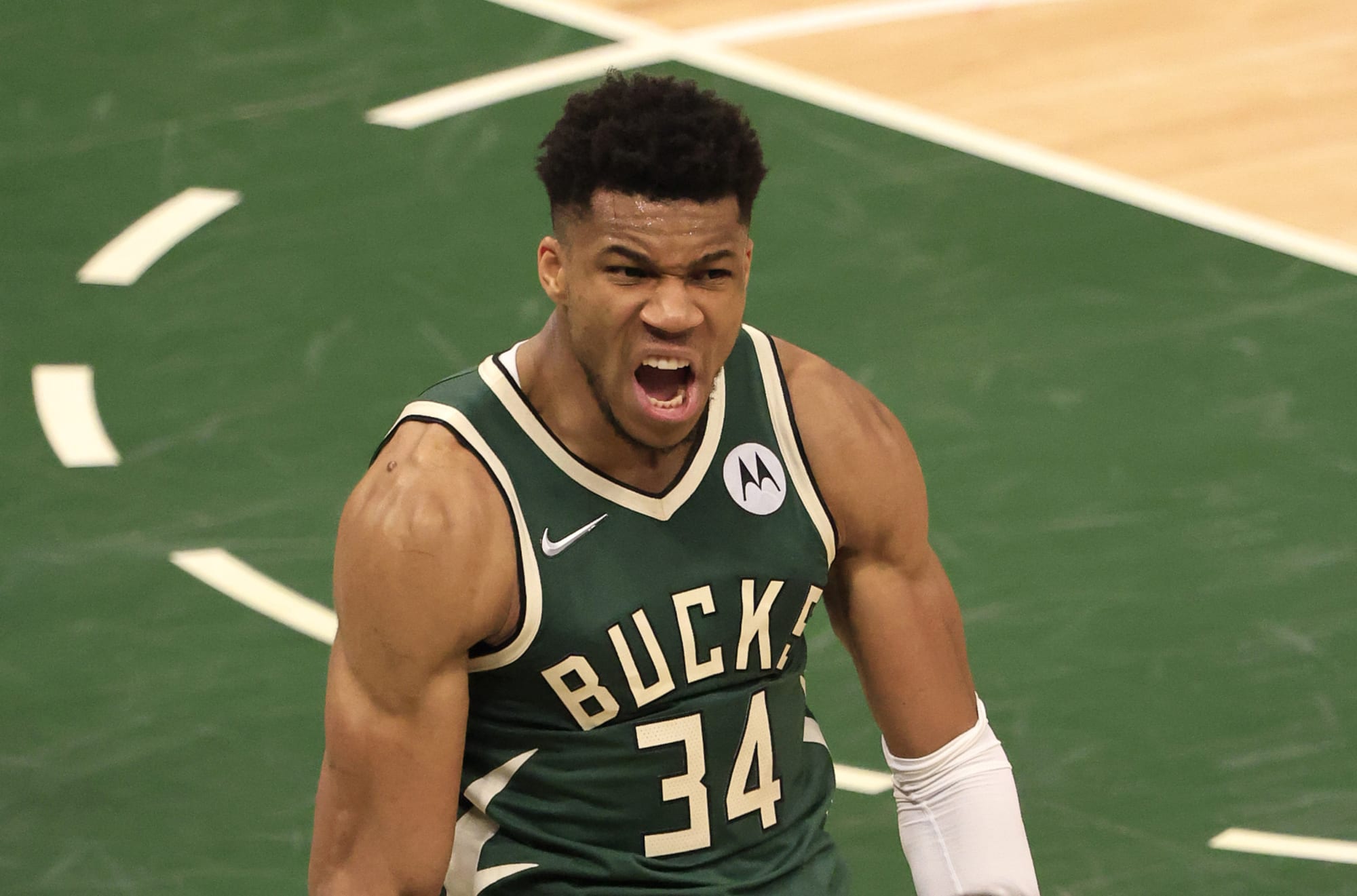 Forget Porzingis. The nickname was misgiven. The following established stars and future Hall of Famers followed in Kevin Garnett's footsteps at the exact time the league was changing for their skills and versatility to shine in a way no other time in NBA history would allow. These players changed the game through their positional versatility, exemplifying the Connect 4 image across all defining categories.
1. Giannis Antetokounmpo
Giannis is the epitome of a Connect 4 since he's one of less than five players in the NBA who can guard 1-5 legitimately. He is willing to do whatever his team needs. He ranks number one on this list because he showed the world last June that his versatility is what wins the championship in today's NBA. The combination of league MVP and Defensive Player of the Year is what Connect 4s should strive for. No need for stats to back up this selection.
2. Kevin Durant
KD is arguably the best player in the NBA today. Whether it was in the playoffs for the Nets or as part of the Gold Medal Olympic team, he was the go-to guy in crunch time. The fact that he can rise up and shoot over anyone, from anywhere on the court, makes him one of the most unstoppable scorers in NBA history.
There have only been five unstoppable shots in NBA history: Kareem's skyhook, Shaq and Wilt's overpowering dunks, Jordan and Kobe's fadeaways, James Harden and Steph Curry's step-back and sidestep three-pointers, and then there is KD's pull up jumper. Durant also showed in Golden State that he's the ideal small-ball-5 because he's both an elite rim protector and a switchable perimeter defender on-ball or help side. I believe KD's ability to slide up positions was what made the "Death Lineup" nickname even possible, thus defining Golden State's dynasty.
3. LeBron James
This choice might make you pause, but if you think about it, late-career LeBron is no longer a wing. Nor is he what I thought he'd be ten years ago when I would contemplate him at age 35: a Karl Malone-like truck rim running off-ball screens and driving through the lane to overpower anyone in his way for bruising and-ones. Instead, he's the point forward of all point forwards, picking defenses apart with his passing, and nailing a league-average percentage of dagger three-pointers at a remarkable volume of 8 threes per game.
Oh, and he's averaging his 4th most points per game in his career (29 PPG) without any significant drop-off in any other statistical category from his career averages. All the great players needed to evolve at the end of their career, but James' ability to handle, shoot, and pass isn't just creating a late-career version of the great we all watched for the last 20 years but is instead extending his prime in ways no one could have imagined. No one saw him playing the 5, but that's exactly what he's doing.
4. Draymond Green
Draymond has to make this tier because he's the perfect example of how a Connect 4 can impact winning and achieve star status in the league. Despite how the comment may come off as arrogant or ridiculous, I actually do believe Green is one of the best defenders in NBA history. His impact on the team's cohesiveness on that end of the floor can't be measured statistically, even if you tally his blocks, steals, deflections, or net rating, because it's in his rotations. It's his anticipation and positioning that are superhuman and so genuinely rare. It's the details of how he moves when he moves, and why he's a step ahead of every other defender in the last 20 years in most situations he finds himself in on that end of the floor, let alone his willingness to guard anyone one on one.
And we haven't even gotten into the way he created shots for his sharpshooting splash brothers teammates when they were winning more games than any team in NBA history, nor how he's kept his team a contender when it's been just him and Steph working together through handoffs, flare screens, pitch-backs, and finding him for open looks off offensive rebounds. Green is a true unicorn because he impacts winning through two-way versatility without having to even score the ball.
Tier 2: The Next Generation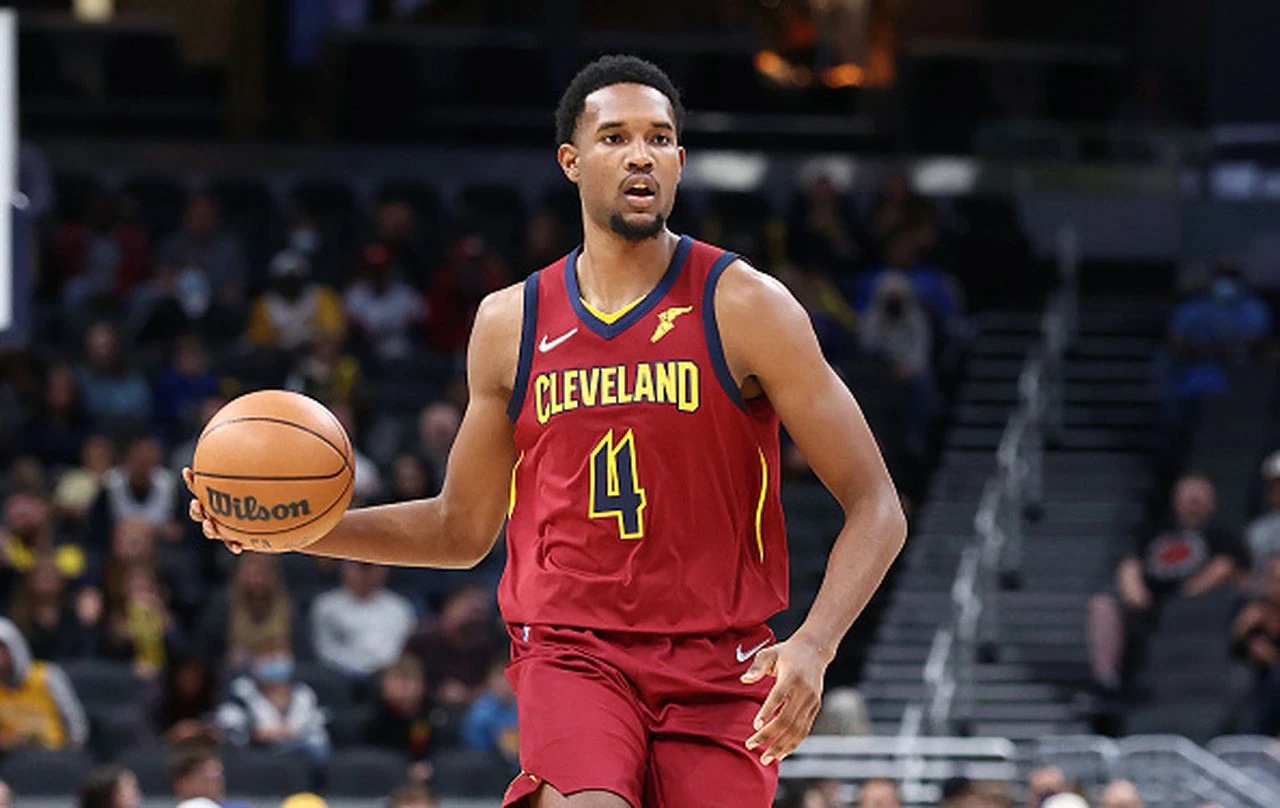 The league has signaled a change of direction towards valuing perimeter bigs over the last couple of years at the same time the next generation of point forwards and switchy perimeter bigs grew up watching Tier 1 players break the mold. The following players still have a lot to prove but are the future models of versatility. I believe in the potential of each of these players in different ways and would even put the yet-to-be-drafted NCAA bigs in this category because—for different reasons—they each belong. If you don't agree, you'll just have to wait until February 2023 to check the receipts.
5. Zion Williamson
It doesn't seem today like Zion is exemplifying the point-forward perimeter big position because he can't stay healthy and hasn't been able to stay in front of quicker guards defensively, but the flashes that he's shown in the little we've seen of him do show the potential to surpass anything we've ever seen from anyone else in NBA history. That's what makes this choice at number five on the list so interesting.
We know that Zion was the first point-5 (until Nikola Jokić took that crown and wore it all the way to an MVP season to the extent that it's hard to imagine us calling anyone a point-5 except him). Zion's size, athleticism, ability to handle and pass, and ungodly natural ability allowed him to put up All-NBA stats in a small sample size last year and then we've yet to see him again. It's hard to be a fan of his team right now, but it's not hard to see why he should be in the conversation of top connect-4s in the NBA. A year ago, he was an anomaly at his position. Now we can see he's just setting the trend of the next generation. 
6. Evan Mobley
Mobley has the whole NBA drooling over his potential, fluidity, IQ, selflessness, and ability to impact the game defensively and make the right play offensively. Even with his slight frame as he adapts to the NBA game and struggles to prove he can shoot threes at an acceptable clip, the positives outweigh the negatives by far. His steadiness and consistency haven't been seen since Tim Duncan, and his combination of mobility, versatility, and connectivity haven't been seen since a young Kevin Garnett entered the league.
7. Scottie Barnes
Barnes has put up the offensive and defensive stats and shown the leadership potential to be in the conversation as the Toronto Raptors' best player in his rookie season. He is always looking to make the right play, first by looking for his teammates when he has the ball (3.3 APG). If they're not open, he's looking to drive into his dependable mid-range pull-up or a tough finish through contact at the rim with either hand.
He shows a relentlessness and motor that is contagious, and he's willing to take on any defensive assignment. His stats don't jump off the page, but he does everything on the court, so imagine how complete a player he'll be in just a year or two. He's a coach's dream and his teammates love playing with him due to his selflessness and positivity.
8. Chet Holmgren
Chet is the second coming of Evan Mobley. He's got all the post moves, fakes, footwork, savvy, and patience scoring down low with his back to the basket or facing up. Then you see him rebound and push the break, handle the ball and make decisions on pick and rolls, shoot threes with confidence and consistency (46% on the year), and you think you're watching a shooting guard like Brandon Ingram or Seattle Kevin Durant.
He can pass and has a super high basketball IQ. He's got finesse and yet he doesn't back down from physicality despite his slight frame getting him thrown around like a rag doll. His 3.3 BPG and tendency to try to dunk everything around the rim are a testament to his toughness. He knows the game and plays like the savviest and most experienced player on the floor. I see a seamless transition for him to the next level as people continue to stereotype him based on his looks and posture. He should be the number one pick in the 2022 NBA draft.
9. Paolo Banchero
Paolo is super athletic with jaw-dropping talent as he can handle and shoot like a wing at 6'10", 250. We haven't seen anyone with his skill-set in that kind of body since Chris Webber or Derrick Coleman. He hasn't always shown the effort on the defensive side of the ball, or decision-making on offense, to make teammates better, and that's the difference between him and Holmgren. But this dude has the most upside of anyone in the draft since Zion Williamson, and like Zion, he does things on the court that make other star players stop in disbelief. It's going to be exciting to see what he can do at the NBA level. Paolo will be a top-five pick in the 2022 NBA draft.
10. Jabari Smith
I love Jabari's combo of 42% 3PT (5 attempts), 80% FT, 2 AST, 1.3 STL, and 1 BLK, at his size. He can pull up and shoot from mid-range or three and can finish around the rim. I compare him to other rangy, jump-shooting perimeter forwards Michael Porter Jr. or Rashard Lewis. He can move laterally and defend the perimeter at 6'10" and is expected by many to be in the conversation for the top pick in the 2022 draft. 
11. Ben Simmons
Everyone loves to hate Ben Simmons because he quit on his team, made some mentally questionable decisions in the playoffs, and doesn't make free throws. Yet it wasn't long ago he was putting up 16-8-8 while producing All-NBA level defense guarding 1 through 4 disruptively. Oh, and he is one of the few Connect 4s in the entire league that legitimately makes his teammates better with his passing vision, like the best of the best. I can't leave him off this list. His potential is still too big a part of the way the league is trending.
Tier 3: The Borderline All-Stars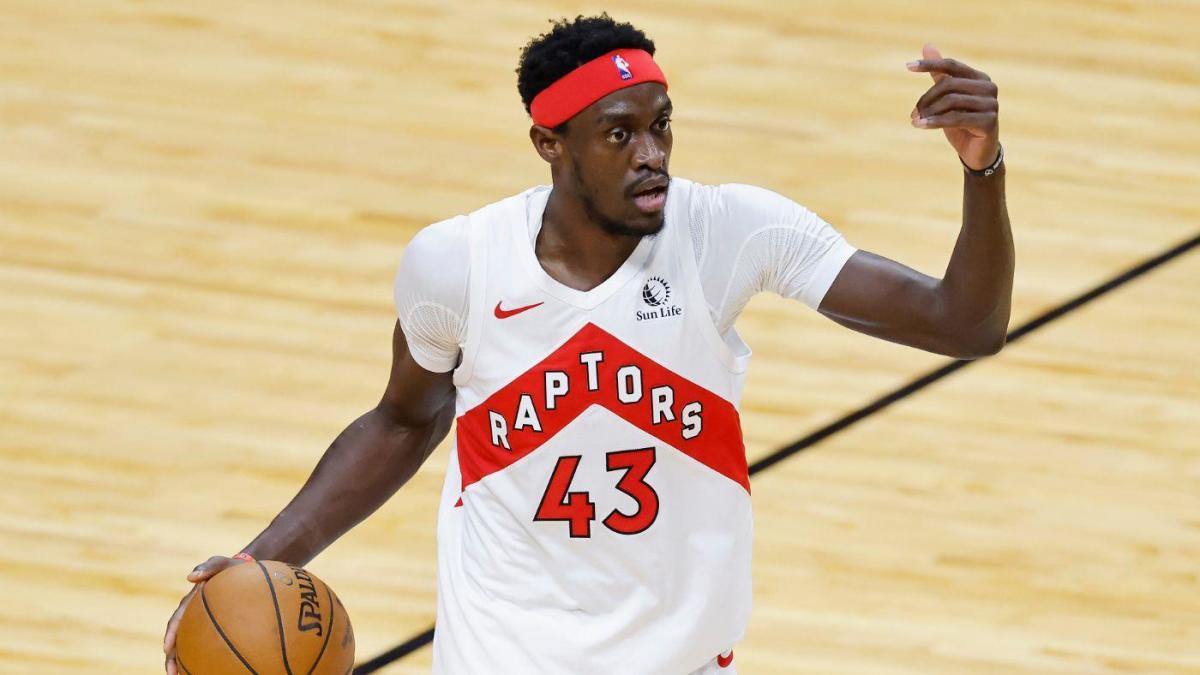 This group supports the concept of the Connect 4 player-type through consistently improving as centerpieces of their teams' respective cores. Each guy has either been an All-Star or is right on that cusp. 
12. Pascal Siakam
Siakam seemed like he was about to be the odd-man-out after last year when he had a couple of reported disagreements with Toronto coach Nick Nurse. Coming into this season both forward positions he usually plays were seemingly now taken by the now borderline All-Star O.G. Anunoby and the grooming of future-star Scottie Barnes. What did Siakam do? He took over starting center duties on offense and shares that assignment with Barnes in Toronto's switch-everything-with-ridiculous-length defense. Siakam is thriving in this three-headed forward monster, averaging 22 PPG and career highs in minutes per game, rebounds per game with 9, assists per game with 5, and steals per game. All of this production comes with 50/35/74 shooting splits.
13. Miles Bridges
Miles is shooting only 31% from three this year after it looked like he had fixed his three-point stroke last year with increased balance on his landing and a 40% mark (on 4.4 attempts) to prove it. Is he regressing to the mean and showing a flaw in a game that otherwise is blossoming? He should still hear his name get some Most Improved Player Award buzz for the second straight year.
He's increased his scoring to 20 PPG, to go with 7 RPG, and 3.6 APG, in Charlotte's ball-movement-contagious system. Bridges brings the athleticism that is an ideal pairing with LaMelo Ball and I love Miles' toughness and willingness to guard anyone outside of the larger scoring centers in the league. I trust his length and athleticism to slide up to small-ball 5 duties.  
14. Jaren Jackson Jr.
This guy is still just 22-years-old and continues to get better, albeit slowly. Patience is needed when determining his potential impact, but with current averages of 17 points, a finally-respectable 6 REB, 2.2 blocks, and 1 steal on 41/32/80 shooting splits, it feels like reaching it is inevitable. The rim protection has allowed him to be the only big on the floor in certain line-ups and his contributions to a winning team don't go unnoticed by this writer. I've not been sold on Jackson in the past but I'm coming around to see the light. At least I ranked him above the next two players.
15. John Collins
Does he fit with Trae Young perfectly, or do they bump heads because Trae potentially limits Collins' growth? Collins has the ball-handling and passing chops to run some pick and rolls and initiate some offense, but it's so hard to get the ball out of Trae's hands that he doesn't get those opportunities and thus is limited to excelling at rim-running, being around the boards and loose-balls, scoring in the open court, and shooting open threes. His averages of 17-8-2 on 54/39/79 shooting splits are legit. The reason he's not higher on this list has to do with the question marks around his fit and role with the Hawks and his often limited focus and effort on defense.
16. Julius Randle
Randle showed in the playoffs last year that he's a jump shot short of being a perennial All-Star and his 42% FG and 31% from three this year continue that trend. He did show his passing and ability to initiate offense last year was not a fluke, and that makes him an intriguing Connect-4 if his stock continues to plummet in public opinion and he continues to be relied upon to be the best player on his team. Randle could be unlocked if he is paired with the right young star or is the third option on a playoff team. Stay tuned.
Tier 4: The Unheralded Glue Guys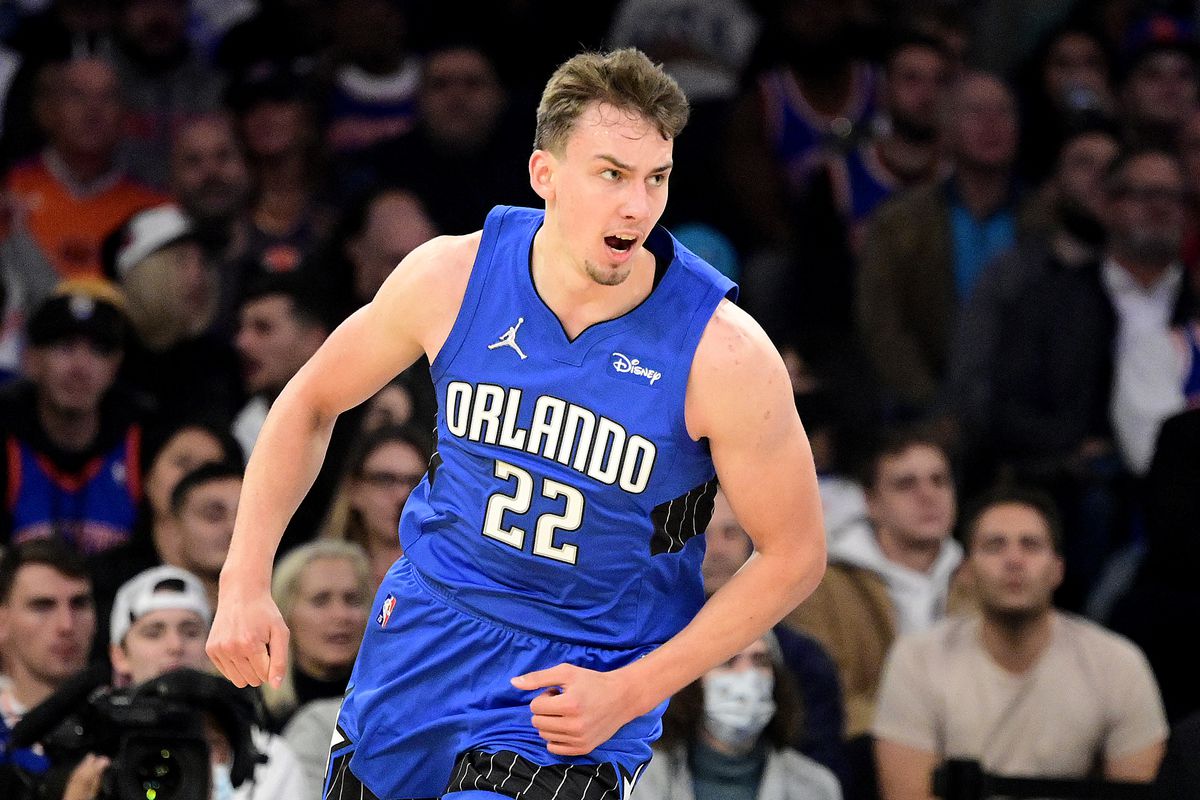 Each of these guys is underrated, underappreciated, or simply has undeniable value as a role player who keeps their team together through their across-the-board skill-set and switchability.
17. Franz Wagner
Franz surprised me by not only being able to consistently shoot from all over with 46/36/85 shooting splits, but he's also taken on a leadership role with the Magic and has thrived in limited time adjusting to being a primary facilitator. Averaging 16-5-3 with unlimited development opportunities is going to result in success for his career. I still don't like having to watch Mo Wagner play basketball, but I should probably stop attributing any of Mo's characteristics toward my impression of his brother, Franz. By the way, Franz is only 20 years old. He's a glue guy now, but will be a borderline All-Star before long.
18. Siddiq Bey
Siddiq's shooting numbers have dipped to 39/35/83, and his doubters are questioning if the impressive rookie season he had last year was actually his ceiling. But Bey still is averaging 16-6-3 with tough defense and the look of a glue guy and secondary play-maker for the right playoff team in three years.
19. Keldon Johnson
Mr. Johnson is becoming a future star in San Antonio. His glue-guy role for last summer's Olympic team was a sneak peek of what he would look like next to other stars if he can ever get on a contender. The averages of 16-6-2 on 47/42/75 shooting splits are efficient and show dramatic improvement for this 22-year-old from his rookie campaign two years ago.
20. Bobby Portis 
I felt like Bobby solidified himself as a switchable sharp shooting Connect-4 during the Bucks' Championship run last year, and he's more than held his own and fulfilled his measly contract this year with averages of 15 points and 9 rebounds on 48/40/75 shooting percentages. His toughness and mobility at his size make him the perfect closing unit small ball 5 option next to Giannis when Brook Lopez is off the floor.
21. Herb Jones
In my 2020 NBA Draft Big Board for MMH back in May, I ranked Herb Jones 15th overall, and his play has created a significant buzz through NBA media. Herb's averaging 10 points, 4 rebounds, and 2 assists to go with 1.5 steals and 1 block per game on an amazing 50/36/85 shooting splits is inconceivable. Or it was. I see Herb as having secondary play-making and ball-handling skills, and the IQ to make teammates better. I also think while he's too skinny to guard 5's, I think he has the willingness and shot-blocking ability to play the role in closing units if he has another beefier guy next to him (Zion? Are you there?).
22. Patrick Williams
When Patrick Williams returns from injury I hope we'll be reminded that he's the key to the Bull's ability to defend the bigger forwards and wings in the Eastern Conference. Last year, I'll remind you that Williams averaged 9 PTS, 5 REB, 1.5 AST, and 1 STL on 48/39/73 shooting percentages. Having the option to put Patrick next to Lonzo, LaVine, DeRozan, and Caruso or Dosunmu to end games is dangerous. 
23. Jae'Sean Tate
Tate is the unsung lunch-pail and hard-hat representative on this list. I think he's one of the most underrated glue-guys in the league and is floundering in the dumpster-fire rebuild that is the post-Harden Houston Rockets. Bringing 12 points, 6 rebounds, 3 assists and 1 steal to go along with his motor is something a lot of playoff teams could use. His motor is top-notch, and his grit and toughness are culture enhancing.
24. Jonathan Kuminga
Kuminga is averaging puny counting stats in only 14 minutes per game but is showing that the skills are there on both sides of the ball to be doing way more statistical damage if he were in a different context. The role he's being asked to play with the Warriors is limiting, but it's also affording him time to learn and to raise his basketball IQ as an understudy to veteran stars with dynastic pedigree. If he continues to accept his role, he will be groomed to know how to win. SO while he's only showing flashes now, I believe this is the perfect scenario for him to fulfill his potential. 
25. Marcus Morris
Morris has been silently providing veteran switchability, poise, and shooting for playoff teams for the past four years. With averages of 16-5-2 on 44/39/85 shooting splits this year, the better of the Morris twins is clinging to the final spot on this list, doing his thing at age 32. Until we see serious decline in his shooting percentages, rebounding, or lateral quickness, he gets the nod. However, there are a few other guys knocking on the door below. 
Honorable Mentions
Kyle Kuzma
Kuzma's increased his play-making this season and has seen an increase in confidence in Washington. His averages of 16-8-3 back that up. He still just doesn't defend well enough to me to make the top 25.
Grant Williams
With 49/44/90 shooting splits, Williams is one percentage point from having a hallowed 50/40/90 season. Any growth, whether that's more consistency, a larger sample size, or more than 23 minutes per game, should push him into the top 25. A noticeable role through a deep playoff push might also do the trick.
Darius Bazley
Bazley's progress and consistency are being checked this year as he's not a guaranteed starter each night. His jump shot still needs to come along in year three in the league, but averages of 10 points, 6 rebounds, and almost 1 steal and 1 block per game still has me intrigued. But what keeps my faith more is the fact that Darius is still just 21 years old. I can see his entire game coming together to put him in the top 20 on this list in two years if his jumper starts to fall.
Precious Achiuwa
Precious has had an interesting journey as a Connect-4. At the University of Memphis, he was ready to develop in this role, but when James Wiseman became ineligible, Precious was forced to be the 5. He excelled defensively and took that role as an NBA rookie, but now with Toronto, he's being given an opportunity to show his ball skills more–rebounding and leading the break more than ever before. He's a player to watch on this list in the future.