Earl Simmons slipped, he fell, but except for the day of April 9, 2021 DMX always got up and into a recording studio to produce the music that lifted up a generation. While Simmons is gone from the world too soon, his work will not be forgotten. Do not doubt the staying power of DMX.
Simmons had many layers both personally but also professionally and that catalog of entertainment work is how the world came to love him over the last three decades. It's a love he was not born into and tried his whole life to understand while escaping the demons of his childhood. As explained in E.A.R.L: The Autobiography of DMX, he slept on rodent-infested floors, was tricked into a group home, and eventually escaped a violent, abusive home life by taking to the streets. He survived with just enough petty crime to eventually land him behind bars. It was there he started breaking out of his shell and showing the world his talent.
Simmons was 21 and slowly building a fanbase by selling his mixtapes on the New York City streets. Eventually, The Source caught wind of his whiplash lyrics and featured him in the Unsigned Hype section of the magazine. At 22, he released his first single, aptly titled "Born Loser" to reflect his perceptions on his upbringing, through Columbia subsidiary Ruffhouse Records. The weight of the first two decades of life was ever-present in his slow come-up. His second single was titled "Make A Move" and then he collaborated with Jay-Z, Ja Rule, and Mic Geronimo to create "Time to Build."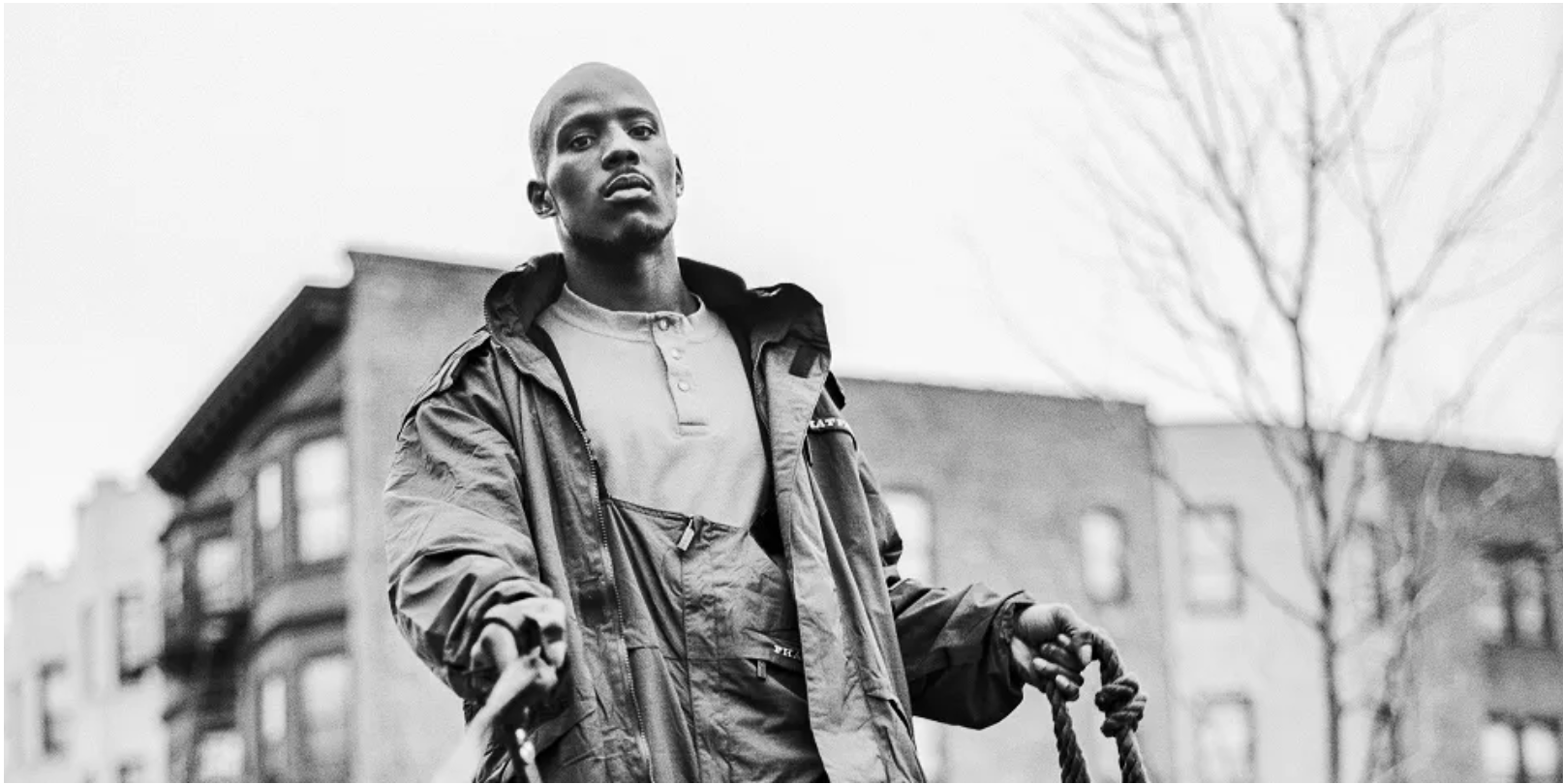 That's exactly what happened. Simmons seemed to be freed from his past once he made it to Def Jam in 1998. DMX released It's Dark and Hell is Hot which gave the world the "Ruff Ryders Anthem." If you've played or watched sports in the past 23 years, you've blasted the Ruff Ryders Anthem with an inflated enlargement of confidence.
I was a freshman in high school in 1998 and riding the bus to a game we were sure would be won. We had the anthem blasting for the whole bus ride. We lost by 40 and rode home in near-silence. However, once showered and looking for the weekend party, DMX was again blaring out the speakers.
That continued with "Party Up (Up In Here)" years later. We might have lost the game, but we never were going to lose a party with DMX playing. It's impossible. And that's just part of the equation that will keep DMX relevant for decades to come. "Where The Hood At?" It's where ever Simmons is laid to rest but also where ever the sounds of his life can still be heard. Even in death, X Gonna Give It To You.
Past the music, DMX was an undeniable presence on the silver screen. Starting with Belly, Simmons both knew his role and limitations but also how to evolve his entertaining skills to fit the times and situation. Plenty of celebrities attempt a cross-over venture in their careers. Simmons excelled in such a way that kept him in the game for the rest of his life and even beyond.
Musically and theatrically, DMX had the range to go from gangster roles to South Park satire, from gripping party tracks and adrenaline-boosting bars to soul-exposed serenades. Simmons was involved with two productions that have yet to be released to the public. And those are just a few reasons that Simmons, DMX, should not have his staying power doubted. Over 30 years of dedication Simmons found a way to work through his demons while weaving himself through the very fabric of the country's blending cultures.
Simmons was one of the undisputed Grand Champs of 1990's and early 2000's pop culture. He passed away too soon, succumbing to his demons and failing health at 50-years-old. R.I.P. DMX.