Happy April! No fooling.
MUSIC
See It: Japanese artist Tatsuya Tanaka has been creating–and sharing–incredible miniature landscapes every day since 2011, in what he calls a Miniature Calendar. They are whimsical, intricate, and absolutely worth checking out.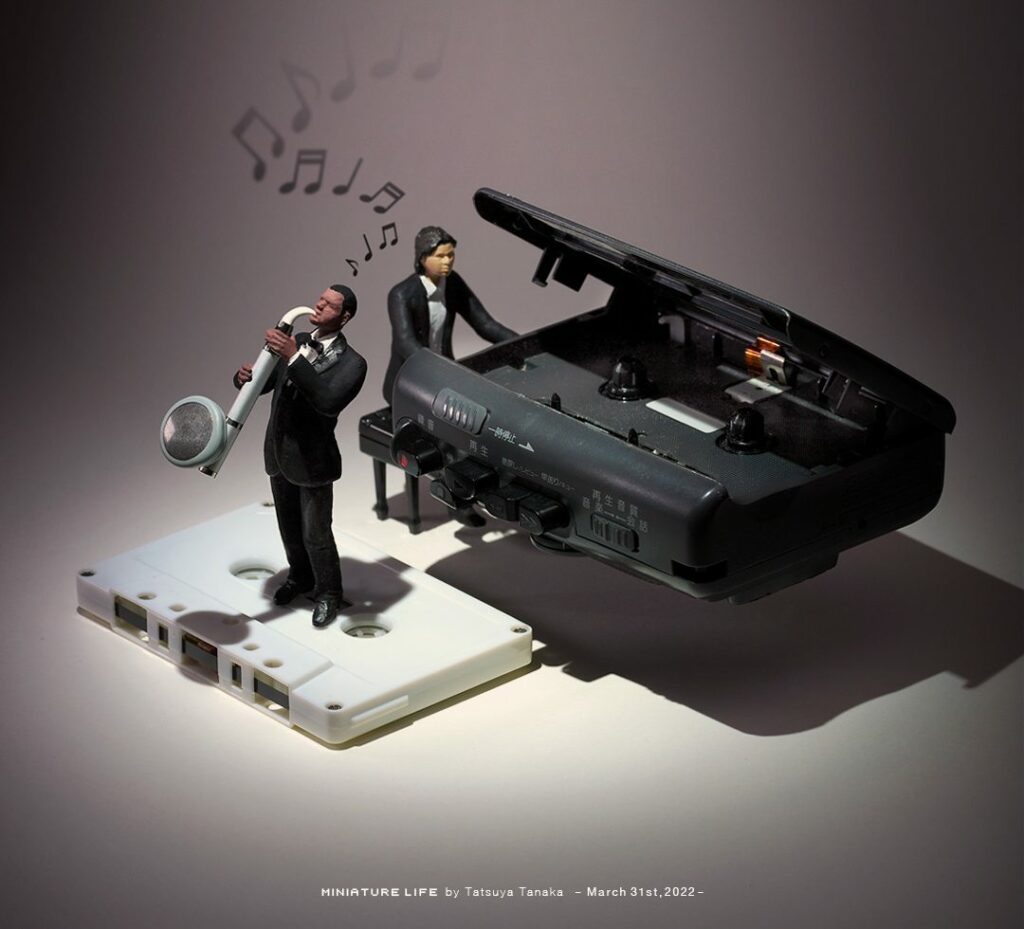 Photo: @tanaka_tatsuya
Read It: We often discuss separating art from the artist, but rarely get hard numbers of who falls into which camp. TickPick has a very interesting survey on the subject, and LoudWire looks at the specifics of why these results may be happening from a rock fan perspective.
Do It: Somehow, there is another awards show this weekend. The Grammys are happening in Las Vegas on Sunday, April 3rd. Olivia Rodrigo is a favorite in all the major categories, but the delightful Jon Batiste has the most nominations overall. It's a fairly chaotic list of nominees and performers. Tune in here!
MOVIES
See It: Some beautiful moments from the Oscars were overshadowed by the discourse this week, including Ariana DeBose making history as the first Afro Latina AND first openly queer woman of color to win an Academy Award for acting. Seen here with her girlfriend Sue Makkoo on the Vanity Fair red carpet.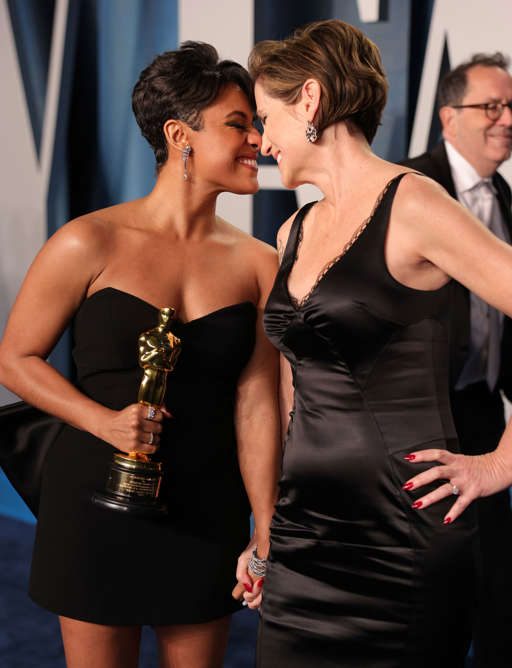 Photo: Getty
Read It: Again, did you hear that the Oscars were last weekend?! I agree with The Cut, there is No Time Like the Present to Understand Alopecia.
Do It: Tony Hawk has really come into his own on social media these last few years, quick to laugh at himself and bring us along for the ride. That has not always been the case, as seen in the trailer for the new Duplass Brothers-produced Tony Hawk: Until the Wheels Fall Off, which premieres April 5th on HBO. An authorized documentary of this scope is rare, and I'm looking forward to seeing more.
HOOPS
See It: New Orleans Pelicans point guard Jose Alvarado has been playing "peekaboo defense" and it is as amusing as it is impressive.
Read It: The NBA Global Academy is a fascinating program to develop and recruit basketball talent from all over the world. It has been an arguably mixed success, depending on who you ask, but The New York Times is looking specifically at how Australia is bringing it.
Do It: Coach K's farewell tour could not be going better if it was scripted, and Hubert Davis has made history as a first-year coach by making it to the Final Four. But the real excitement is, of course, eternal rivals UNC and Duke meeting for the first time in NCAA Tournament history. Saturday, April 2nd at 8:49pm ET. You'll want to watch.
ICYMI
Here at MMH, Andy Crump had this to say about awards season darling, CODA: "Accepting less from CODA by uncritically praising its representative virtues is ultimately an injustice against what it's supposed to represent." He argues that the movie needed a refocus, and it's a great read.
Until then, I recommend blasting this nostalgia-meets-now Dua Lipa & Megan Thee Stallion x Cherrelle mashup on repeat. Enjoy your week!
---
Thank you for reading! If you'd like to suggest a future Friday Find, please write to me at zoe@musicmoviesandhoops.com. I would love to hear from you.
Author