Yo, I spit that other shit
That's that nice motherfucker shit
When you hear the intro of "Imaginary Players" with its funkadelic baselines, originally sampled from Rene & Angela's "Imaginary Playmates," you get a 70s feel but with a late 90s spin. With that song, Jay-Z was able to spit one of his most infamous verses. The off-kilter rhythm reminds me of one of my favorite basketball players, Jamal Crawford.
The Seattle native has one of the most unusual rhythms in all of basketball. It's the bop-bop, double behind-the-back combined with his shot-making ability that allowed him to make fools off his defenders. Whenever he was able to get a defender off-balance, the play would usually end up on a highlight reel. Wesley Mathews, Kirk Hinrich, Andre Miller, and a plethora of others have all fallen victim to Jamal's yo-yo-like handle. When Hov referenced "that other shit…that nice motherfucker shit," JCrossover embodies that.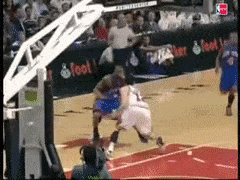 The connection between Jigga & Jamal isn't by accident. They have a long-standing relationship. Outside of being pictured at parties with both of them throwing up "The Roc," the 6'5 guard once scored a 50-ball in some S. (dot) Carters, which is a brand that included sneakers created by Mr. H to-the-Izzo. Jamal confirmed that Jay-Z contacted him after the game saying, "It must be the shoes."
They've been connected since Crawford's earlier years in Chicago when they were introduced by Michael Jordan and World Wide Wes. Their relationship grew from there, especially when Jamal played for the New York Knicks. He was able to frequent his rhythmic bops at courts like Rucker Park.
Speaking of The Rucker! You thought I wasn't going to talk about The Rucker!?
Jamal was born to play on a playground. The atmosphere. The crowd. The ooh's and ahhs are more clamorous. His natural skill was on display and was noticed by all. He earned the name "True Essence" for his ability to use his handle without parameters. No worries about getting others involved. No coaches running plays. It was freedom. He was an artist. The Rucker was his canvas.
And now you got the young cats
Acting like they slung caps
All in they dumb rap
Talkin 'bout how they fund stacks
If you look at the current NBA, it is predicated on skill. Steph – KD – Kyrie – Luka – Harden are a shortlist of players that can dribble, pass, and shoot at a high level. The creativity of a Kyrie is similar to JCrossover's, showcasing his ability to finish over bigger, stronger defenders. He also has that old-school grainy tape delayed NBA feel like Rod Strickland—who happens to be Kyrie's godfather.
Jamal feels like the godfather of the NBA. He's like the elder uncle that knows everything about everything regarding basketball. During this past season, he was able to host the NBA HooperVision alongside Quentin Richardson, another ex-NBA player and one-half of the Knuckleheads *taps forehead*.
During the telecast of NBA games, Jamal was able to speak about the current game as well as stories of old. Q-Rich referred to him as a "basketball historian." Honestly, it's a perfect description of Crawford. He would break down a move being displayed during the game and be able to tell you who did it first — a breathing encyclopedia.
And still you runnin' around thinking
You got something on me
But I done did it
And y'all want to take my flow
And run with it
That's cool
I was the first one with it
On April 9, 2019, Jamal scored another 51 points in the season finale of the Phoenix Suns' season at the age of 39 on 60% shooting from the field. This was during his 19th season. He broke the record for the oldest person to score 50, previously held by Michael Jordan. The former Michigan Wolverine was still deep in his bag. The following season would be his last, not by his choice. I believe politics played a part in his departure. He even quoted Hov in his retirement tweet.
" Goodbye to the game, all the spoils the adrenaline rush."

Thank you basketball, I owe you everything …..✌🏾 pic.twitter.com/PpKYjoqz9p

— 🏁 Jamal Crawford (@JCrossover) March 21, 2022
Crawford will eventually end his career in the Hall of Fame. The 3-time NBA 6th Man of the Year should be a shoo-in to be inducted. He was also the winner of the Twyman-Stokes Teammate of the Year award in 2018. I personally believe that he could've been a consistent 20-point scorer in this league because of his skill and shot-making ability or may have won a scoring title.
He currently has the record for most 4-point plays with 60 (regular + postseason). He's truly one of the most unique players to have ever touched a basketball. Over his 20-year career, he played for 20 coaches. How was he able to stay consistent with the business of basketball forever changed? His impact may not be as visible as a LeBron James, but to true basketball fans, you understand the true essence of his game. The rhythm is different. He's like air. You know he's there, but you can't see him. He is the imaginary player.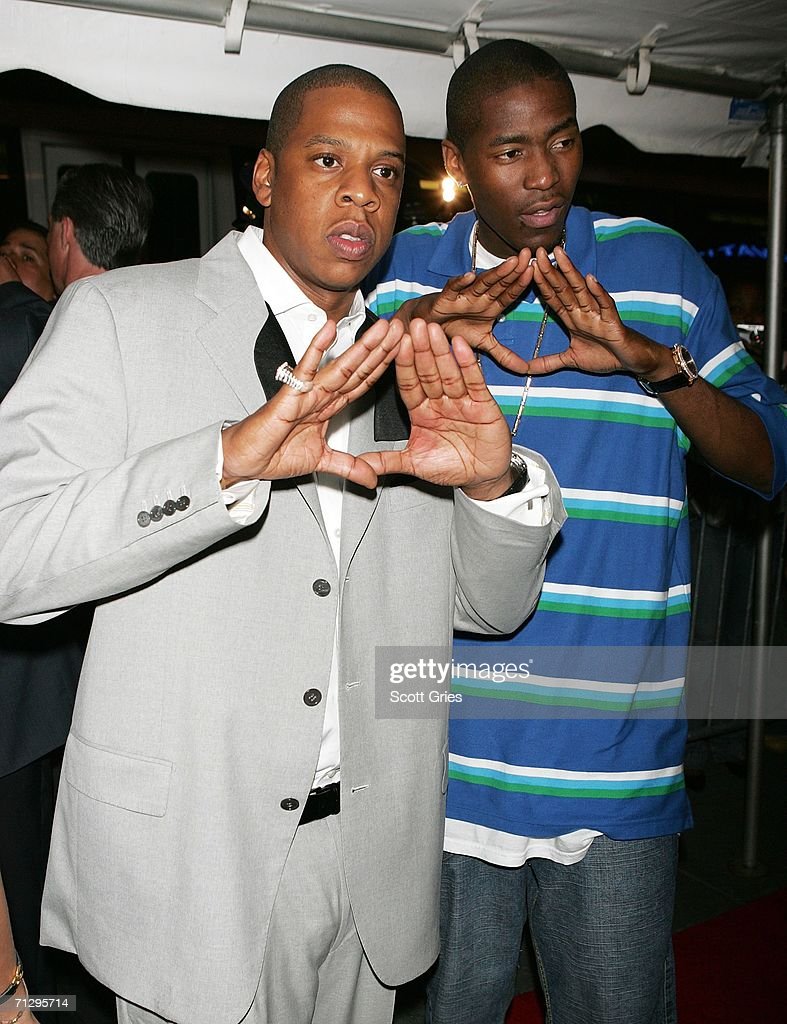 It's the Roc.
(Imaginary playmates)