Nas is a world-renowned MC. His writing in the genre has cemented him in the Hip-Hop hall of fame with the likes of The Notorious B.I.G., Jay-Z, 2pac, Lil Wayne, and the other all-time greats. His debut album, 1994's Illmatic, is a living testament to what Hip-Hop is at its core. He speaks poetically on his upbringing in the Queensbridge projects of Queens, NY. Telling stories of gun violence, poverty, values learned from the streets, and what it means to have that "NY State of Mind."
Today, Nas is not that same kid with the Tec on the dresser. He is much older and much wiser. While he may have made his first fortune from the rap game, he is now expanding his vision in investing. We often criticize the rap community for promoting financial irresponsibility and illiteracy, but Nas crypto'd and Lyfted himself from those stereotypes and into the realm of wealth most Hip-Hop artists don't get a chance to achieve. 
Investing is tricky. A real up and down game. You buy, you sell, you repeat. The basic rule of investing in stocks is "buy low, sell high." You see a stock at its lowest, you do the research on the company and study the trends to determine its trajectory in the future to determine if you want to buy it or not. Once you buy it, keep track of where it is going, so that you can keep track of how much return you are getting on your investments. This is stock.
It is pretty much the same idea if you were to be an angel investor for a startup company looking to set precedent in the market. You want to invest in a company now, knowing that it will bring back a big return later down the line. It takes patience to invest. People see some investments make big waves like bitcoin, GameStop, etc., and think they are late to the party. Truth is, when it comes to investing, there is no better time than now.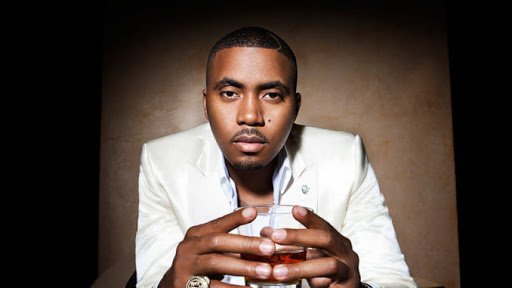 "Winner in life, fuck a coin toss / I'm coin-based (Coinbase), basically cryptocurrency Scarface." Nas' portfolio includes Coinbase, Genius, PillPack, and several other business ventures that he has had his hands in and has seen major returns. Typically when we think of major figures in the Hip-Hop world doing steller in business, we may think of Jay-Z, 50 Cent, Diddy, or Dr. Dre. Nas has invested his way into the ranks of Hip-Hop's biggest money makers and if you are a Nas fan like I am, we love to see it. The Mass Appeal owner is one of today's biggest music moguls and his returns are only growing bigger. 
Financial literacy has become more important now in the mainstream than it has ever been as the pandemic made people expand their hustle in the digital market. Rappers have been taking advantage of cryptocurrencies such as bitcoin, dogecoin, and Ethereum.
But Nas saw where the market was headed long before "socially distancing" was a commonplace term. In 2013 he was one of the first investors in Coinbase via his portfolio company Queensbridge Venture Partners. The company helped raise $25 million in funding and was worth $200 million by the end of the year. 
Internet hustle is here, alive, and well. With the use of your computer at home, internet hustles like dropshipping help the everyday person make extra money on the side and essentially become an independent distributor. Amazon is the leading online distributor of multiple products from books to jumper cables. Nas got onto this wave early as he did with crypto through PillPack. PillPack is an online pharmacy, delivering medicine to all 50 states for folks who need multiple medications daily. Starting with an $8.8 million startup, the company would later be purchased by Amazon for $1.2 billion. Good shit, Nas.
Nas is definitely not letting the times slip away from him. As a businessman, if you can see the end goal before reaching the end, the goal is much more achievable. Technology is advancing in all aspects, including transportation. Who would have thought the Illmatic Nas would be one of the first investors in Lyft? QVP's portfolio has so much range and has given Nas that competitive edge in a market that seems to be at such a sensitive and volatile standing. The mogul is also a philanthropist, donating to UNICEF and the Save the Music Foundation. Who says rappers never do good with their community? Just gotta look behind the scenes to see who is really putting their money where their mouth is?
If it doesn't make dollars, it doesn't make sense. Nas' NY state of mind allowed him to branch off in the investment world that is worthy of acknowledgment. He is of course not the only rap artist that exhibits fiscal responsibility, but he is carving his lane into that conversation of music moguls. Nas never was the flashiest rapper, although he had his moments with the QB chain. He always had that balance of not too flashy, not too reckless, not doing too much like most rappers who come from places of misfortune, and not have the opportunities to know what to do with newfound wealth. From Nasty Nas to Esco, Nastradamus, and now the Cryptocurrency Scarface.