It has been ten years since Batman last had his own solo movie. Although the Caped Crusader has made his mark in the DC Extended Universe (DCEU), his presence has easily been overshadowed by other characters. With The Flash and Batgirl having their own movies scheduled for a 2022 release, Batman returns to the spotlight.
Directed by Dawn of the Planet of the Apes director Matt Reeves, The Batman stars Robert Pattinson as the eponymous hero. The movie takes place in his second year as a vigilante, on the trail of The Riddler (Paul Dano), a mysterious serial killer whose crimes unveil a dangerous web of corruption in Gotham. In the crossfire is nightclub waitress and cat burglar Selina Kyle (Zoë Kravitz), whose own agenda leads her to team up with Batman.
As the movie opens, The Batman's Gotham is drowning under endless waves of crime that Batman struggles to control. The police see him as a threat and criminals consider him a ghost story. The only ones seemingly unconcerned with the vigilante are Gotham's elite — politicians and higher officials, only to become the unsuspecting targets of the mysterious Riddler. As he and Lieutenant James Gordon (Jeffrey Wright) investigate these high-profile murders, Batman crosses paths with nightclub owner Oz 'The Penguin' Cobblepot (Colin Farrell) and crime boss Carmine Falcone (John Turturro) and uncovers a series of clues that threaten to unveil dark secrets.
As a long-time Batman fan with an eye for emotionally conflicted protagonists, Reeves strikes me as a worthy candidate to take over from Ben Affleck, who dropped from the movie (and its starring role) to focus on other projects. With a new director and lead actor in place, The Batman has a clear creative direction in mind and wisely steers clear of highlighting Batman's arch-nemesis, the Joker. This allows villains such as The Penguin, Catwoman, and the Riddler to be re-introduced to modern audiences while straying away from the costumes and mannerisms that defined their characters in the past.
With that in mind, The Batman brings a new perspective to its titular hero. Pattinson's Bruce Wayne is an angry young man struggling to find his place in the world. He's become a recluse and his avoidance of anybody except his staff facilitates his double-life as the Batman, so he becomes increasingly attached to his life as a vigilante.
Tormented by his inner demons and with his parents' deaths, his encounters with the Riddler cause him to question the morality of everyone around him, pondering whether Gotham can truly be saved. Despite this, Batman exudes a smoldering calmness around gruesome crime scenes and intense interactions that intimidate yet ground others amid madness. It is this composure that helps him resonate with Selina, who shares a similar distrust in others yet proves to be a valuable ally.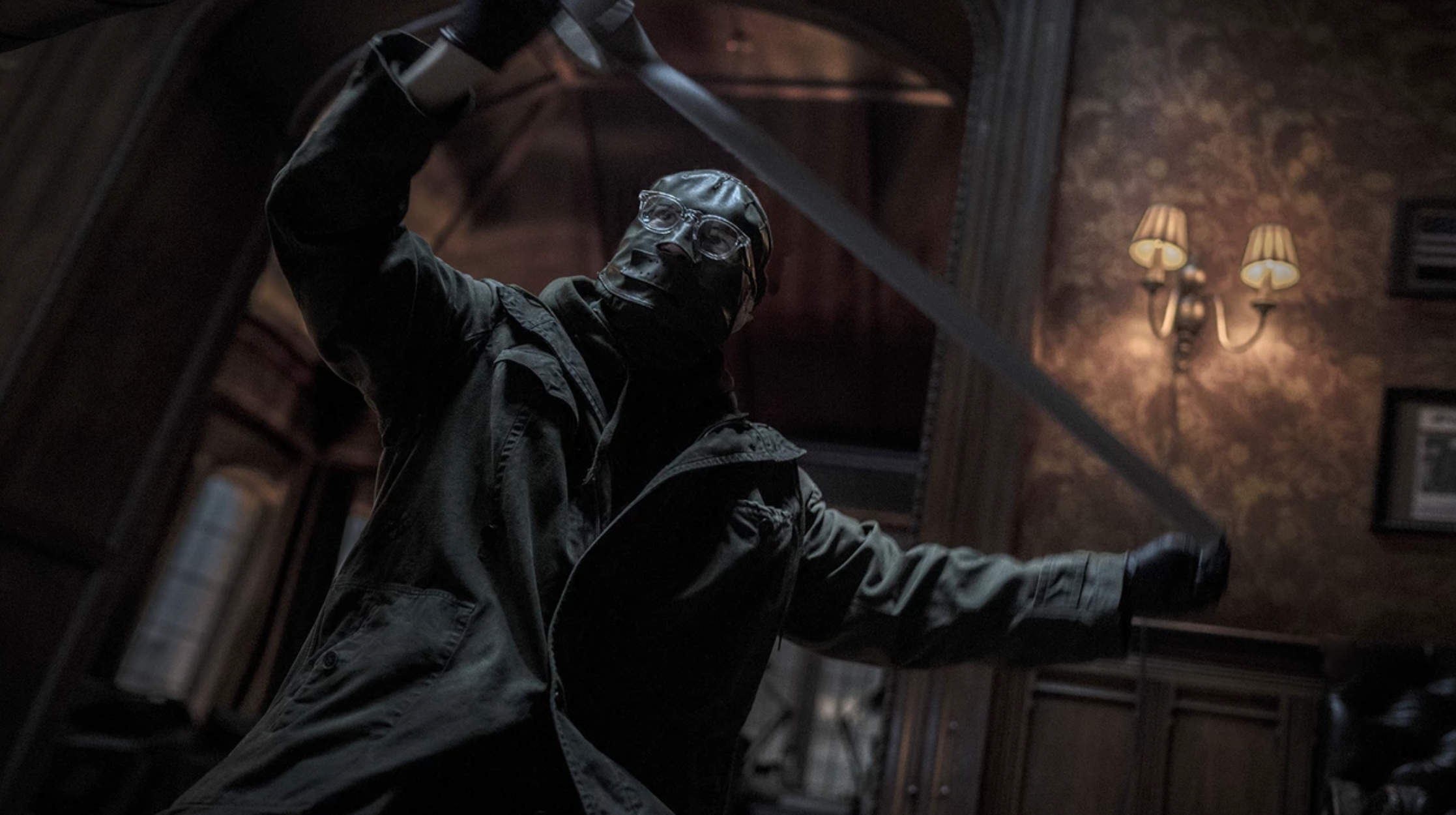 This version of the Riddler is a far cry from Jim Carrey's brightly colored interpretation in Joel Schumacher's Batman Forever. Dressed in khaki green plastic, Dano delivers a career-defining performance as a villain watching his targets with a heavy breath and unrestrained insanity, resulting in some of the movie's darker scenes. A painful past drives his need to — in his eyes — 'right the wrongs' of Gotham, which leads to a rapport with Batman that tethers between enmity and admiration. As his crimes become increasingly graphic, he becomes a terrifying foe, but we gradually come to see that the Riddler is no different than any other villain, his slightly underwhelming end goal revolving around an all-too-familiar need for chaos.
The Batman is clearly a movie noir set in a devastated city with a damaged vigilante at its center. Occasionally somber and intense, the story incorporates a slow-brewing mystery that mostly takes place at night, allowing the aesthetics, Michael Giancchino's score, and Greig Fraser's moody cinematography to reinforce not only Gotham's seedy atmosphere but the corrupt nature of the city's underworld. Meanwhile, screenwriters Reeves and Peter Craig ensure each narrative arc is fulfilled to a satisfying conclusion at the end of the 176-minute runtime, despite some inconsistencies as to the relevance of certain supporting characters.
After Christopher Nolan's Dark Knight trilogy, it is hard to imagine a Batman movie that can reach the same dizzying heights of acclaim. But thanks to Pattinson and Dano's compelling performances, as well as Reeves's ambitious direction, The Batman is an enthralling thriller and a welcome return for the Caped Crusader.