In New Orleans, most artists do not notice much growth outside of the Bounce market unless they make their mark somewhere else first. No Limit moved to California. Cash Money Records moved to Miami. Although there have been New Orleans artists signed to the Young Money label, under the Cash Money umbrella, such as Gudda Gudda and Flow, they have not had much success past being signed to a prestigious label.
No Limit had a great run until the early 2000s. Not much growth from the rap scene in New Orleans has been seen on the impact of Chicago through the drill sound or Atlanta with trap. No record labels to connect with, no insiders of the industry scouting for talent. The city is not as resourceful as Atlanta, where most people would agree is the Mecca of Hip-Hop right now. Atlanta's trap sound and auto-tune-based style of alternative sounds with 808s has become the latest standard in making the closest thing to a hit. However, most importantly as to how Atlanta is the leading Hip- Hop city is because each generation helps the next in getting into the industry.
Young Thug paid for Lil Baby's studio time and gave him jewelry to ensure his success in music. New York once had this credit, but so much infighting has happened through the years such as 50 Cent vs… pretty much everybody in NY at the time—has made its sound and style obsolete. The original Mecca of Hip-Hop, New York, has record labels in your backyard. You can still personally speak to an A&R getting on the train. New Orleans rapper, CKoolKeys, sought it to be imperative to bust a move to New York City to make it happen.
CKoolKeys is a rapper from New Orleans, LA that like many of the artists before him, illustrates the life and times of the typical New Orleans man. Most of his songs are high tempo, action-packed beats, and lyrics that match the vibe of a drug dealer flick where the villain makes it to the other side like Belly or State Property 2. With just as much versatility as any rapper, he can provide so many flows at once in a project that covers a wide subject range.
Some stories talk about the drug trade of New Orleans streets, losing friends to the streets, overcoming obstacles, and displaying lyrical attributes of an MC whose skills demand respect. The 6th ward rapper and I discussed how his travels have impacted his career, the differences between NOLA and NY, and just life in general. This interview puts us in the mind state of an up-and-comer that is making major moves for his career to see the results necessary to keep pacing as an MC.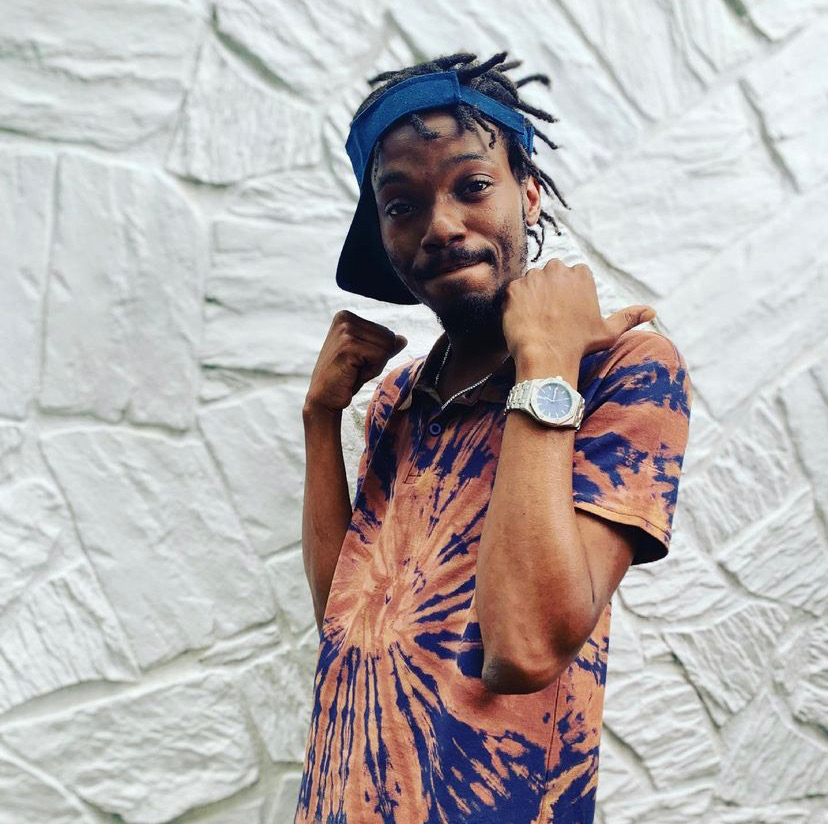 Chad Ebanks: What made you move?
CkoolKeys: Had a show in Amsterdam for three days. I really ain't want to go back to New Orleans. I went out there (New York) and they were showing love to the movement. That just help me stay here and been here ever since the last two and a half years now.
CE: Why New York? What drew you in there?
CK: I been coming here for a while now. My mother and my grandmother used to take me here as a young'n, so I have been familiar with the scene here for some time now. I knew that living out here would be different from home so I just took the chance.
CE: Is your style more relatable in NY?
CK: Not really, I blend my home in with New York cause I rock with them both.
CE: What made you want to rap
CK: They (my family) used to always show me this picture of me rapping when I was 4 years old. I was real heavily into Jay-Z in the 7th and 8th grade. That's back when Kingdom Come and American Gangster dropped. My stepfather used to play Hov back in the day when I was a kid too. After a while I started messing with it more now I'm a rapper.
CE: Your latest single, "Hannah Montana." How has it impacted your career at all?
CK: I really didn't like the song at first. I was playing around with it and it was the best thing I could have done because people really hung on to it. That's not even me going in either. I like Chick-Fil-A, so no disrespect to them. My other songs are like Ruth Chris. "Hannah Montana" is like me serving Chick-Fil-A or Mooyah. It's still good, but if they like that one, they should love my other music.
CE: What has networking been like in NY in comparison to New Orleans?
CK: Everything here is accessible. You get on the right train here and you might bump into Tyler the Creator. You might run into and A&R from Def Jam one day. You just never know.
CE: Would you say NOLA is as resourceful in the rap scene or is there a difference?
CK: It's really not. Definitely not like how they got it in ATL. Hell, NY not even as resourceful as ATL is right now. That's really where it's at with the music.
CE: Is ATL your next stop in getting your music out there?
CK: It's an option for sure. Probably gonna make that move in the next 2-3 months. Just not right now
CE: What's keeping you from going now?
CK: Ehh, I can't really tell the blog world that. That story too crazy.
CE: In one word, describe your sound.
CK: Undefinable
CE: Do you see yourself ever returning back home to New Orleans?
CK: Yea but not to live. Might cha cha slide in and out that bih. If I do come back I am not doing anymore music. Already thinking about not doing music anymore right now to be real.
CE: How come you don't want to do music anymore? Just not feeling it anymore?
CK: Man, I feel like I'm the one. I know I'm the one. Yet somehow it's still ain't happening. Niggas not really putting out as much as me. I got 70k views on youtube right now. After all the work, you would think the labels would be tryna reach out by now. Oh, and we dropping a new single in a month.
CE: Describe your following?

CK: I ain't gon lie, some of these niggas crazy. Cool niggas, gangsters, Muslims. The kids love my shit. The ocks rock with my heavy. They be from all the way in Palestine talkin bout "Hanna Montana I been sellin coke my whole life." I be joked. Man, a Quran teacher really like my shit too.
CE: Safe to say you are an independent artist, right?
CK: Yes. I am looking forward to a distribution deal from a certain label though. I really wouldn't mind a label backing me, it just gotta make sense on the backend.
CE: Where do you see your career in 5 years?
CK: By that time I'm a big dog. Probably wouldn't be rapping. I'd be on my Yo Gotti/ Jay-Z shit, just putting other people on. Have rappers, singers, groups, the whole 9. Hopefully by that time I'm somewhere in Santorini Greece too just enjoying myself for working so hard
CE: I think we got everything we need man. I really appreciate this interview. I think it's important that we get that insight in the day in the life of real independent artists with real skill and drive. Anything else you wanna say or that you wanna close with?
CK: iLLKommittee for 2022
What if we have gotten a lost interview from an 18-year-old Nas working on Illmatic? We love those throwback Reasonable Doubt era Jay-Z interviews where he is two years before his time as a charting artist and Hip-Hop's biggest sensation since the passing of Biggie Smalls. It's important that we keep a finger on the pulse of the music scene. It is not easy being independent with so many expectations in the air and self-appointed. Some artists have to move around to even get in the same rooms as those tapped into the industry so that they could reach a new milestone in their careers. Some moves are scary and difficult to commit to, but you have to do what you have to do to get in the position necessary to be taken seriously with what you are doing.
CKoolKeys is a refreshing artist with a unique sound taking those risks to be the next big thing. His versatility to touch on his personal life still makes a catchy upbeat song, and some bops for the ladies to get down to. He demonstrates as an artist that has the full package that needs to be more visible. This blogger has not seen many promising artists before he has his name in lights and shutting down shows worldwide. He's doing a damn good job so far if you ask me. Good luck and God bless CKoolKeys.
You can check out CKoolKeys' work here.