Player movement in the NBA has been a fun, albeit controversial, topic for quite some time now, making free agency the center of conversations during the offseason. From Chris Paul returning to Phoenix to Kyle Lowry taking his talents to South Beach, there were a range of moves that will excite fans around the NBA landscape. Because you've likely already seen the standard free agency grades, recaps, and updates, I will provide an MMH-style review that is sure to add a new perspective.
Music
Chris Paul returns to Phoenix.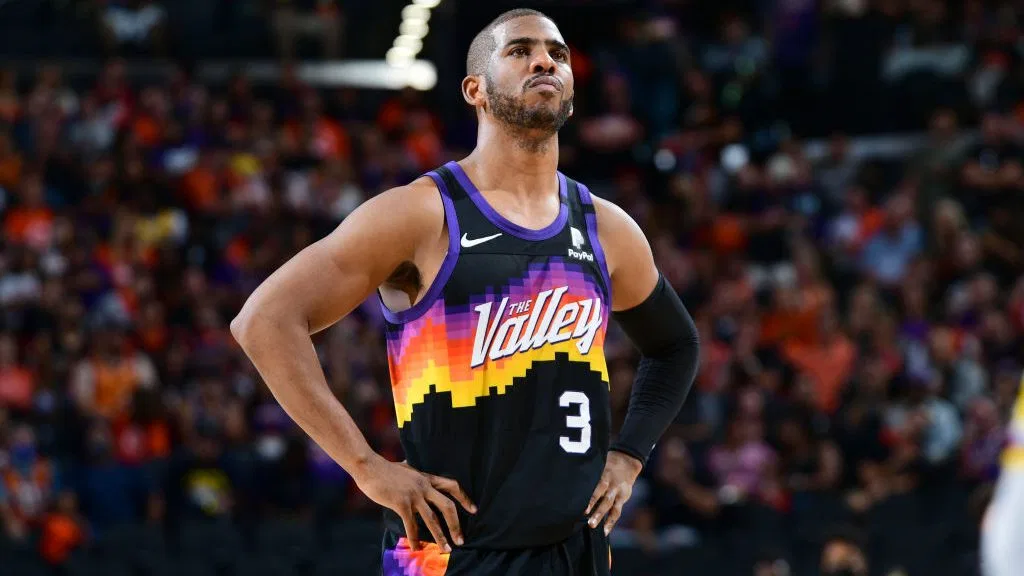 Was there any move that reminded you of a good song more than CP3's Phoenix return? After being dismissed as a non-elite player two years ago, Paul turned what many called an untradeably bad contract into a career extension—of which the future hall-of-famer is worth every penny. While CP3's season ended in team disappointment as the Suns came up short against the Bucks in the NBA Finals, Paul achieved several individual milestones—notably his first finals appearance—along the way, demolished theories pointing at his overall decline, and reinvigorated his legacy as an all-time floor general.
There is some worry that Phoenix may just be the latest pit stop in Paul's team-by-team resurgence project over the past few years, but I'm staying hopeful. It was even reported that the New Orleans Pelicans made a serious run with hopes that CP3 would be interested in "finishing what he started."
Paul, after finally reaching the sport's biggest stage with co-star Devin Booker, decided the only place he'd be looking to finish anything would be in The Valley. He'll have four more years to obtain his ultimate goal of winning an NBA championship, and that would be music to all of our ears.
The Los Angeles Lakers play an oldie, but a goodie.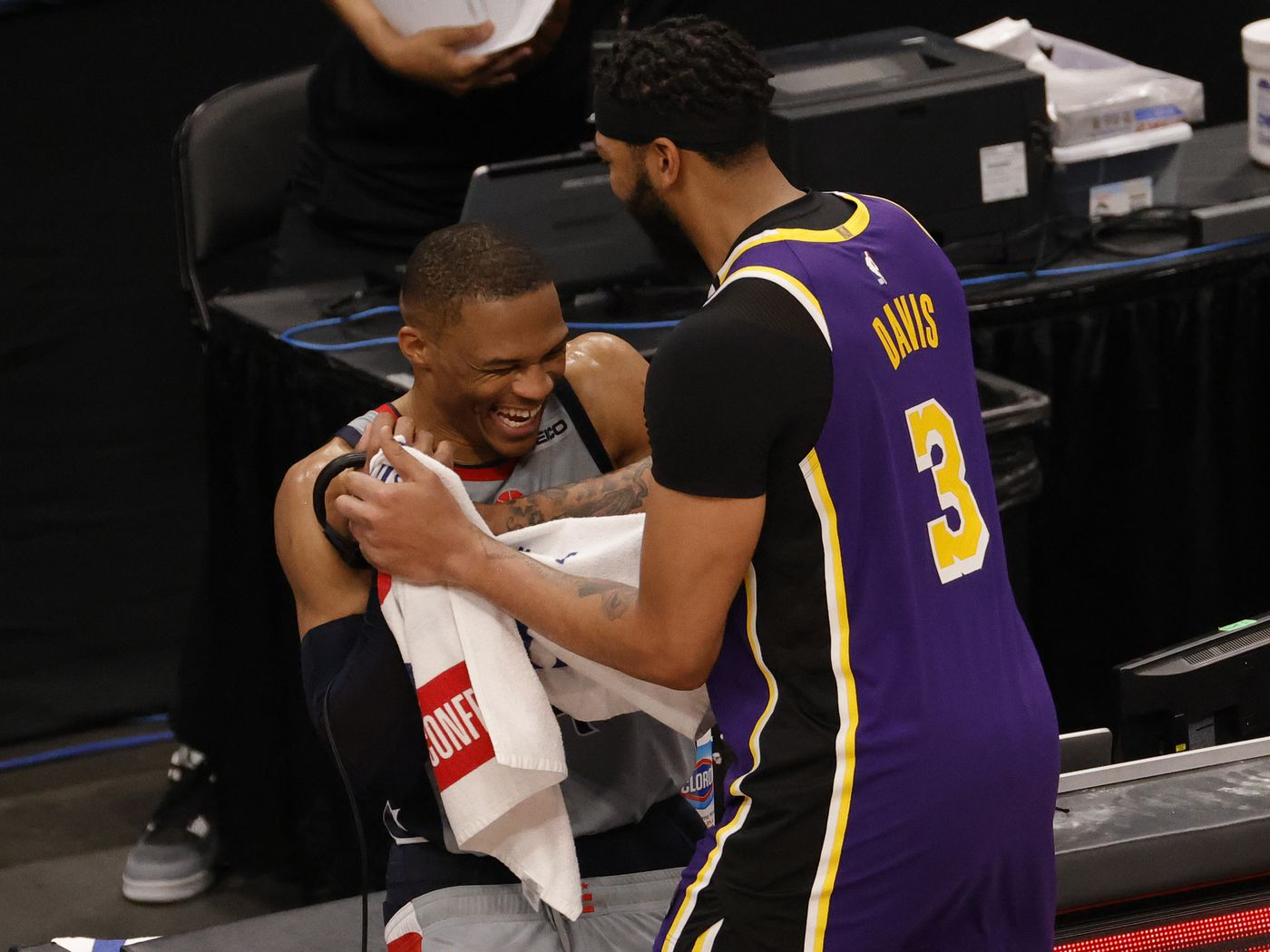 Everyone has an old favorite song that they rediscover every few years. The song has been entwined in their spirit for so long, they can't even remember the first time they heard it.
Both LeBron James and the Lakers have been the center of free agency splashes since their debut in the NBA, and the advancement of player signings, respectively. You know the history, but that's the fun in it. After the pre-draft trade brought superstar Russell Westbrook back home, the Lakers were far from finished reshuffling their roster. With limited cap space, and several roster spots left, the Lakers were able to sign several key players at bargain prices.
The possibility of winning a championship will always play a role in destination choices for veterans. But the allure of LeBron James and Los Angeles, whether separately or collectively, have always provided a special package of their own.
Carmelo Anthony, Dwight Howard, Malik Monk, Kendrick Nunn, Kent Bazemore, and Trevor Ariza aren't a signing core to sneeze at and while you look at some of these names and may want to rubber-stamp them with a "WASHED" tag, Monk and Nunn were particularly savvy signings with both players below 27 years of age.
There remain valid questions about how this group will mesh on the court and if they can be effective on the defensive end, but it surely all looks attractive on paper. Another off-season, same old song.
Movies

Lonzo Ball the Bull.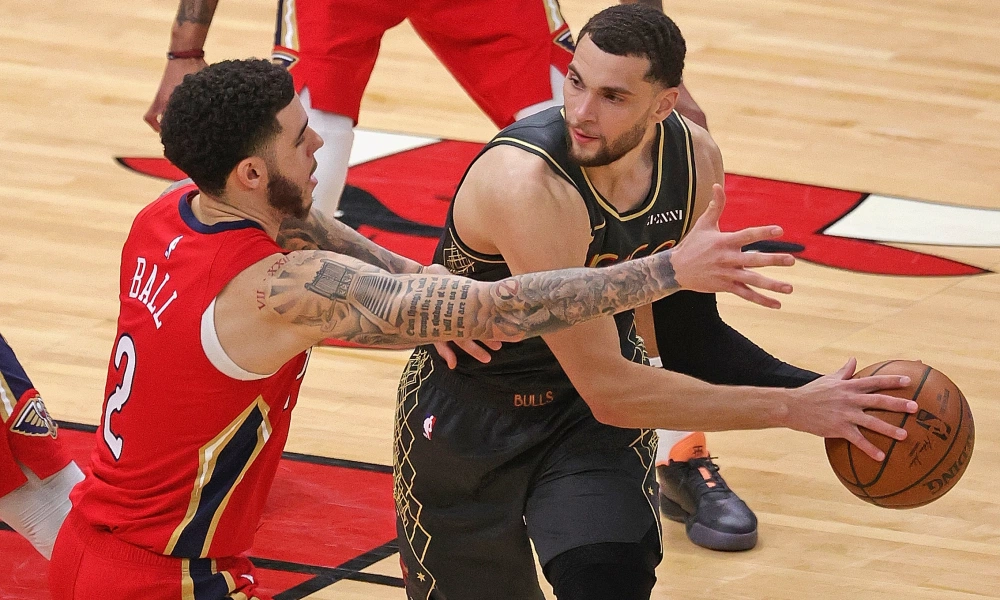 Doesn't it just sound like a movie? A match made in heaven that had different pit stops along the way but ultimately ended in a marriage. Make no mistake about it, the Chicago Bulls got a player in Ball that they've been chasing after both publicly and privately for a few years now. This movie was just too predictable. It remains to be seen if this movie extends to an ex-New Orleans Pelicans, laughing or spiteful at the end, but either way, as the Bulls made several recent moves towards a legitimate playoff push. Lonzo Ball was first on their priority list. This will be quite the love story to keep an eye on.
Dennis Schröder's big miss.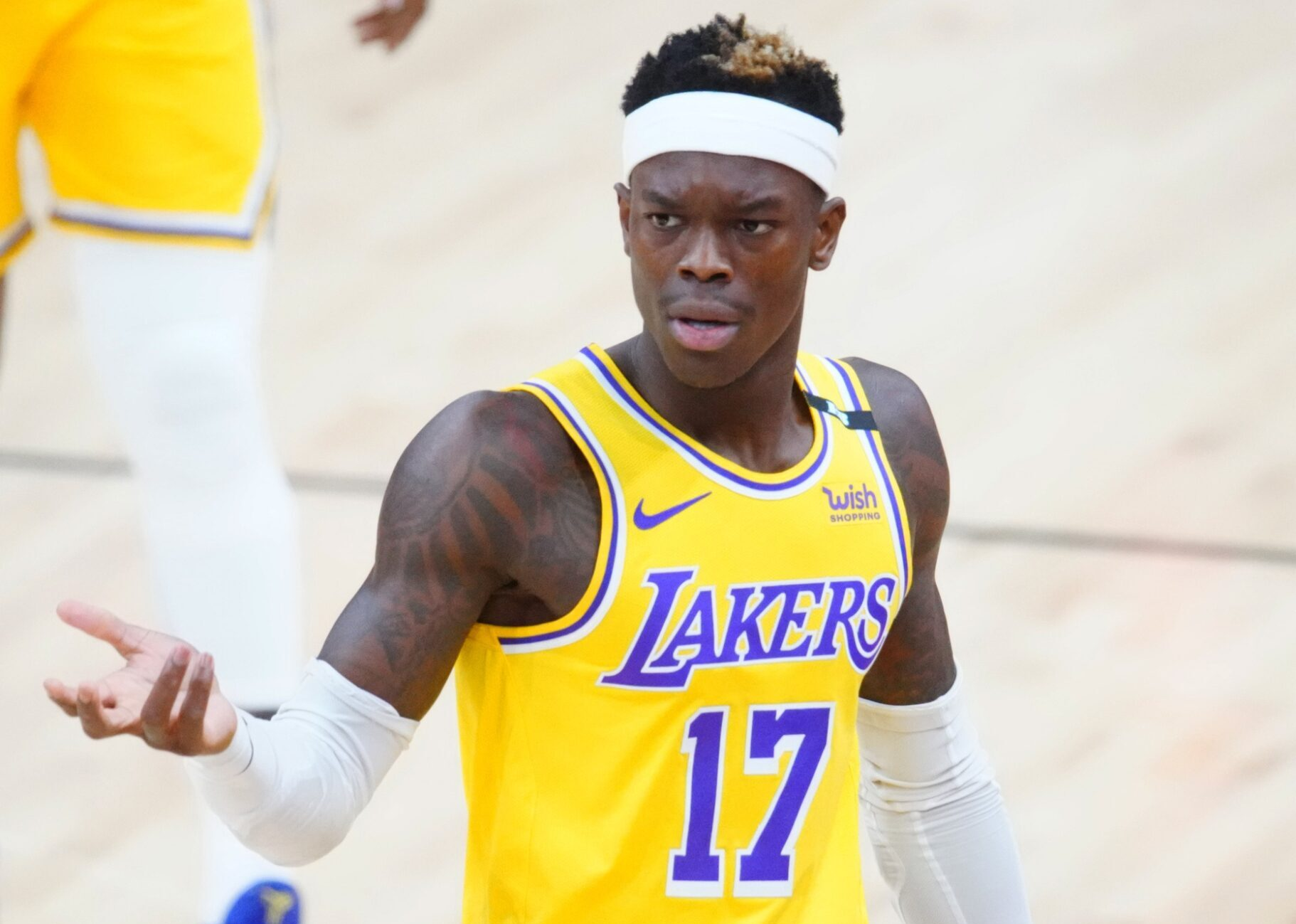 If you have a good heart, I assume you hope this becomes a redemption story. Problem is, the film's star is the only one to blame. After reportedly turning down a four-year $84 million dollar deal from Los Angeles last season, Schröder finds himself in no man's land with a dry market and probably settling for a "prove it" styled one-year deal somewhere. On the flip side, some team will probably get a steal with Dennis, who should predictably be very cautious towards causing any sort of problems as he works towards another big contract opportunity.
Unfortunately, this is a tale of caution for when betting on yourself…backfires. We wish Dennis the best in getting his coins.
Hoops
The Miami Heat becomes Bad Boys: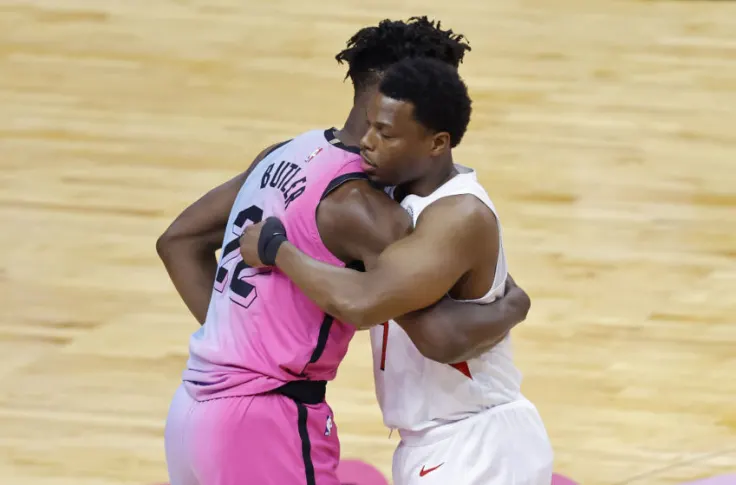 Okay, so this just writes itself. Between the movie series Bad Boys and the addition of Kyle Lowry to Miami (co-star Mike Lowrey is played by Will Smith) this alone could have made the "Movies" slot. But ultimately, the Heat just made a bunch of really good basketball moves, and that overplays in any movie comparison. Bringing in Kyle Lowry allows Miami more lineup flexibility as well as what should be a very fun two-man game between Lowry and Bam Adebayo. Too many important games passed by last season where it just seemed like Jimmy Butler felt as if he had to carry an excessive load. The addition of Lowry will allow Miami even more creativity offensively to go along with the deep cast of role players they also were able to bring in.
Adding Markieff Morris and PJ Tucker, resigning Victor Oladipo, while extending Butler and Duncan Robinson, the Heat did their best to push all of their chips forward. It's difficult to ignore age as a factor here, but you have to respect the mixture of bringing back familiar faces while adding new ones (that all seemingly fit on the floor and in the locker room). You just have to hope health isn't even more of an issue than it was at times last season.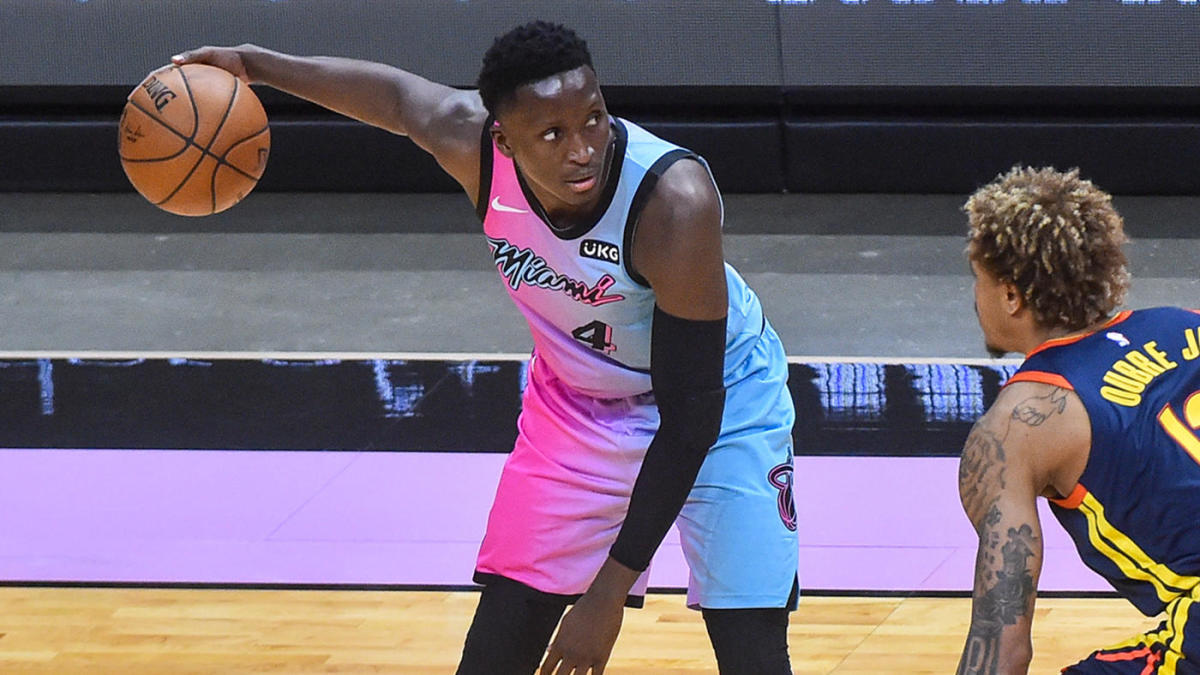 Every new player the Heat have acquired have been immediately respected as talent, having a tough mind, and characterized as hardworking. Not to mention between Lowry, Morris, and Tucker, the Heat have added at least one player from the past three NBA Champions. For a team that always feels they're capable of making another championship run, Miami put together players who can help in the short term without blocking their young star, Bam Adebayo, from possibly taking an additional step.
There's always the chance Tyler Herro makes the leap in production many thought he would after his notable rookie campaign, and a memorable string of performances during Miami's 2019-20 NBA Finals run. Either way, the Heat appear deeper, and with additional backup plans if things don't go as planned once October comes around.
Sometimes, that's all you can ask from a basketball franchise. They may not be a young team, but they have the chance to demonstrate a mixture of consistency and surprise.
Finally, with Eric Spoelstra running the show, Miami should once again have an opportunity to upset a team (or two) and make a deep playoff run. This roster just won't have as many smiles as previous versions did.
Author