Wilco is my favorite band. I fell in love with the Chicago-based, alt-rock pillars in high school and I've never looked back. At that time in the early aughts, Wilco was following up their seminal (and fascinating) album Yankee Hotel Foxtrot.
On June 22, 2004, the band released their fifth studio album A Ghost Is Born.
[Sidebar 1: At some point, we all have to ask ourselves, what are you going to do after you make the best thing you're ever going to make?
I think most of us take pride in reaching our peak, then gracefully glide down the mountain. Some resist their decline and sustain a modicum of greatness for a time. But a rare few—Jordan, The Beatles, Scorsese—say "Oh no, I am on top. This is my mountain." For Wilco, releasing Yankee Hotel Foxtrot and A Ghost Is Born sequentially is right there; about as strong a follow-up to an artist's magnum opus as you'll find.]
If you scroll down to track 9 on A Ghost Is Born, you'll find a little bouncy piano ditty named "Theologians."
A few weeks ago, I was driving on a beautiful backroad and "Theologians" came on Spotify. "Hell yeah!" I thought as I cranked the volume. I sang along with the early verses and rode the crescendo through the powerhouse bridge, featuring the titular "a ghost is born" line and then suddenly at 2:40, unconsciously, I pressed skip.
…Wait, what just happened?
I love this band and this is one of my favorite songs on arguably my favorite of their albums. I was confronted with the disconcerting reality that, much like a child growing out of their favorite toy, I don't care for the outro.
From 2:40-3:20, not much happens. (God, I feel the glare of 10,000 Wilco fans staring down at me as I type this.) Don't get me wrong, some stuff happens! They vamp. They groove. Tweedy gives a masterclass in subtle lyricism with a line that to this day I'm not 100% sure is "cherry ghost" or "cheery ghost." Still, compared to the thrill ride that is the middle act of the song, it's a bit…underwhelming?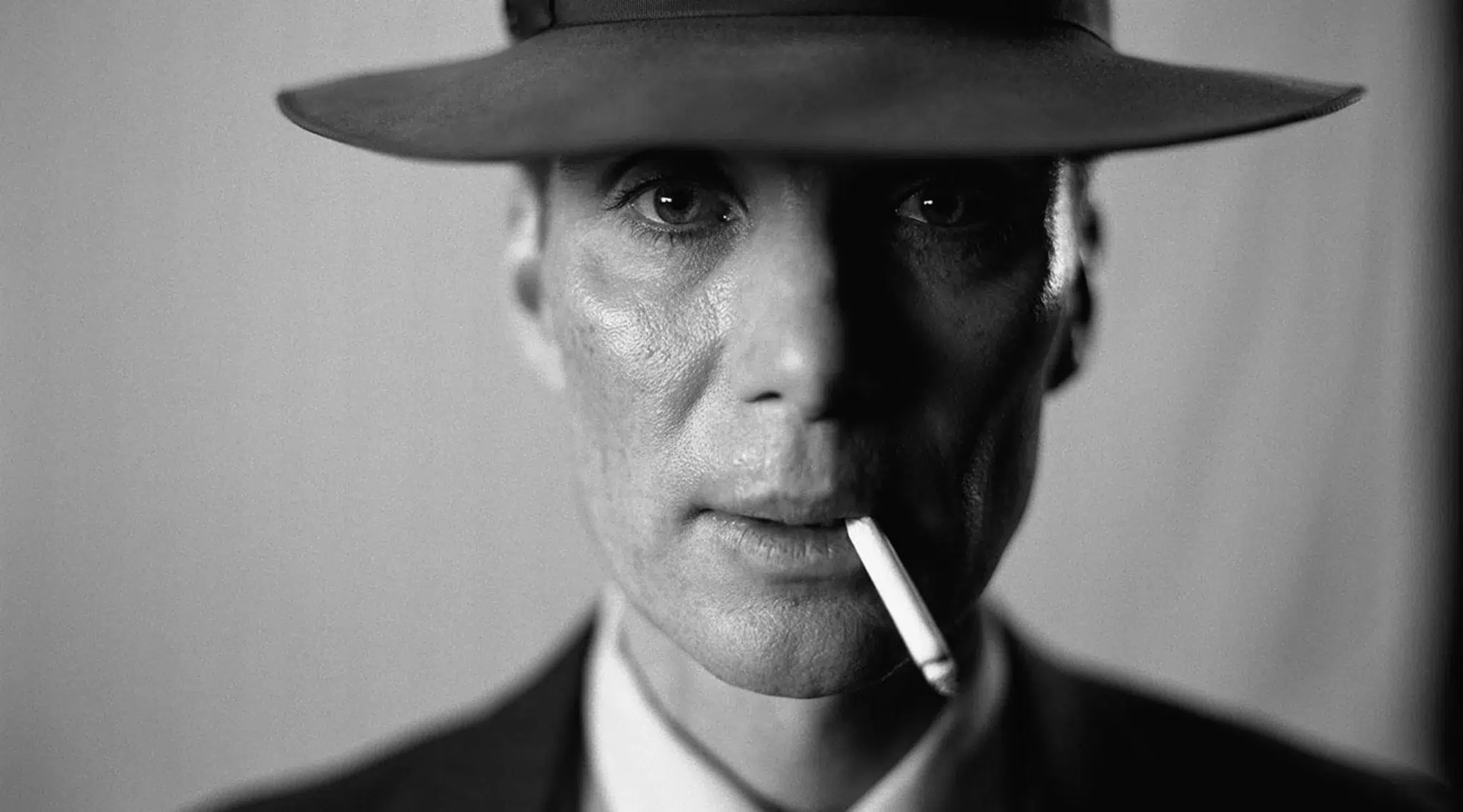 As I was pondering my private Wilco betrayal, a neuron connection (that I believe only my brain would make) fired and I thought of Oppenheimer. On July 21st, 2023, Christopher Nolan released his dozenth feature film to much Barbenheinmer fanfare. As of writing this, Oppenheimer has grossed $939 million worldwide, slotting the historic biopic in as Nolan's third highest grossing film. I really enjoyed Oppenheimer. It's one of my favorite Christopher Nolan films.
[Sidebar 2, I wrote the previous statement instinctually, but now after much IMdBing and introspective analysis, my Christopher Nolan Top 5:
The Dark Knight
Oppenheimer
Momento
Insomnia
Tenet
Okay with that settled, back on track!]
I thought the Trinity Test sequence was true filmmaking mastery. To make something we all knew was coming feel that electric, visceral, real 'hands clenching your chair' energy…it was breathtaking.
Far less loud and noisy, the shot of Oppenheimer looking at the Picasso will stay with me for a long time. In my mind, most "critical" discoveries in science and art all happened long ago, hundreds of years in the past. I thought Nolan did a magnificent job of demonstrating how explosive—literally—this period was for expanding human consciousness.
We're talking about Picasso, Hemingway, Stravinsky—Einstein for goodness sake! I felt the opening 20 minutes beautifully set the stage to illustrate how—at a time when ideas and form were evolving exponentially—someone could even have the awareness to create an entire new department at UC Berkeley.
But friends, what the hell happened in that third act? That whole odyssey pivoted on Robert Downey Jr.'s character?? Who even was he?! WHY do I care at all if he becomes nominated for whatever it was? Secretary of Agriculture?
It wasn't as much that the third act was bad, but much like "Theologians," in the context of the majesty that came before it, I am left with no choice but to imprint the film with the official 2/3rds Curse stamp.
So, without further ado—and it truly takes a person who is both Armenian and Jewish to ramble on for 700 words and then still have the gumption to say, "without further ado"—I present the 2/3rds Curse Club.
The Club is for all walks of MMH life. We gladly welcome Russell Westbrook. We proudly host Judd Apatow. We have an entire wing dedicated to 'Lil Wayne. If you were once great, but lost it somewhere along the way, we are here to celebrate your triumphs and puzzle at your shortcomings.
In alphabetical order, the official 2/3RDs CURSE HALL OF FAME: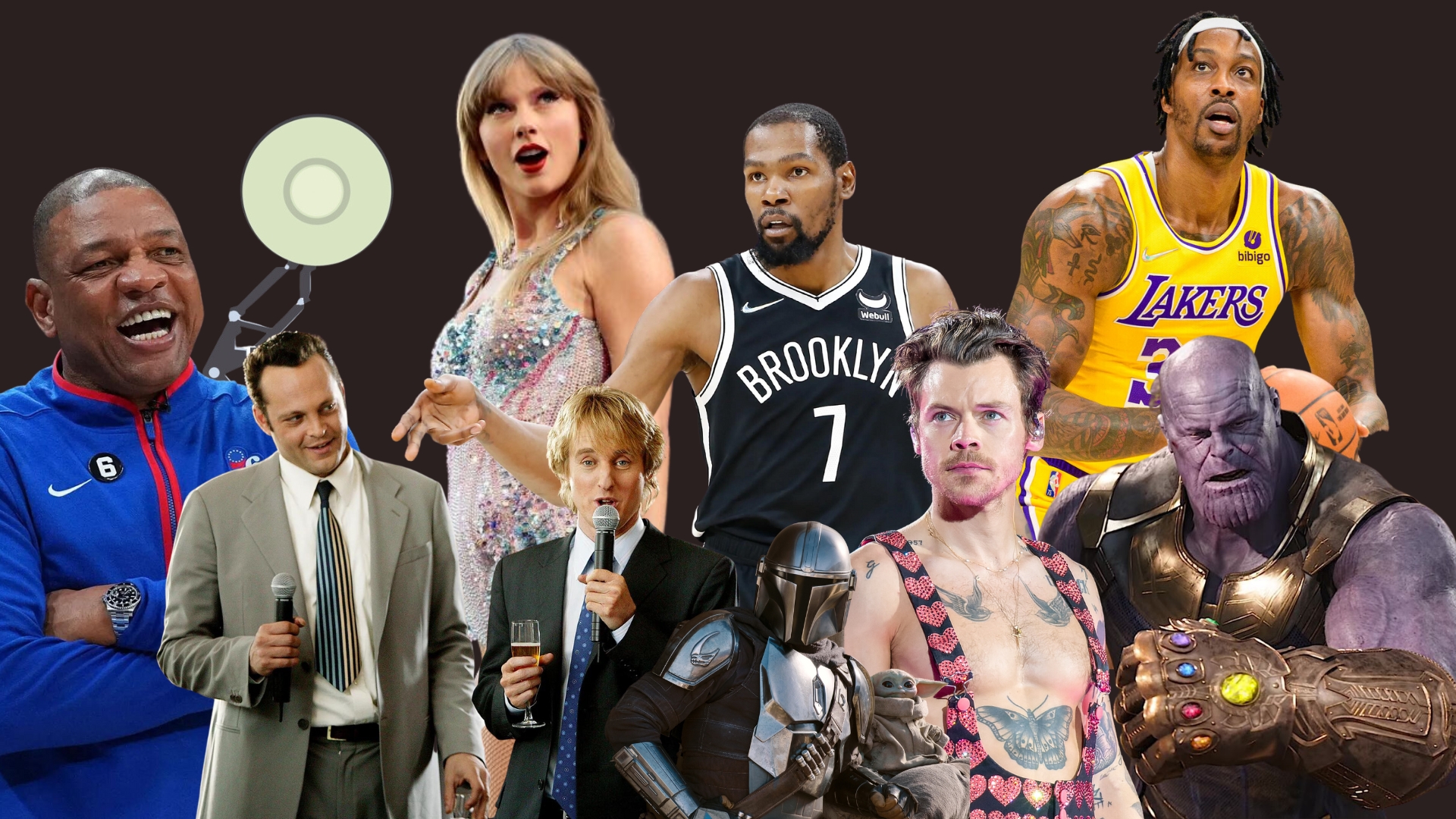 1. 1989, Taylor Swift
Listen, I know that at this point Taylor is more popular than God. So this is a scalding take—but hear me out! 1989 has 13 tracks. Here are the first nine:
1. "Welcome to New York"
2. "Blank Space"
3. "Style"
4. "Out Of The Woods"
5. "All You Had To Do Was Stay"
6. "Shake It Off"
7. "I Wish You Would"
8. "Bad Blood"
9. "Wildest Dreams"
That is about as perfect of a 1-9 as you'll see. I mean, that makes the 2017 Golden State Warriors 1-9 look soft.
Here are the next four:
10. "How You Get the Girl"
11. "This Love"
12. "I Know Places"
13. "Clean"
Would this album not have been better as a no-skips nine-song EP?
Okay, okay, I'll give you "Clean!" Cool song. If we swapped in "Clean" for "I Wish You Would," now can we all agree?
2. All MCU movies since Endgame
Please. No. More. Massive. CGI. Battle. Endings.
3. 2020-2021 Brooklyn Nets Playoff Run
The '20-'21 Nets played 12 playoff games. They were 6-1 in their first seven, and 1-5 in the last six, ultimately falling to the Milwaukee Bucks in game seven of the Eastern Conference Semifinal, and the rest is history.
Hang on, let's back up a bit. On January 13, 2021, James Harden was traded from the Houston Rockets to the Brooklyn Nets forming a cheat code level Big Three alongside Kevin Durant and Kyrie Irving. This collection of talent tilted the entire gravity of the NBA. The Nets clowned the league through the remainder of the regular season and eviscerated my Boston Celtics in the first round of the playoffs.
But the NBA gods did not look favorably upon Harden, Irving, and KD. Kyrie got injured in the first round, Harden in the second, and suddenly David—aka Durant—was left to fight off a Goliathsized Giannis on his own.
Just thirteen months later, on February 12, 2022, James Harden was traded to the Sixers for Ben Simmons, and today none of the three superstars remain in Brooklyn.
I still think about this team and what could have been. So much of today's NBA landscape would be different if they had won the title that year. And to think, even without all their horses, the Nets were one inch away from beating the Bucks: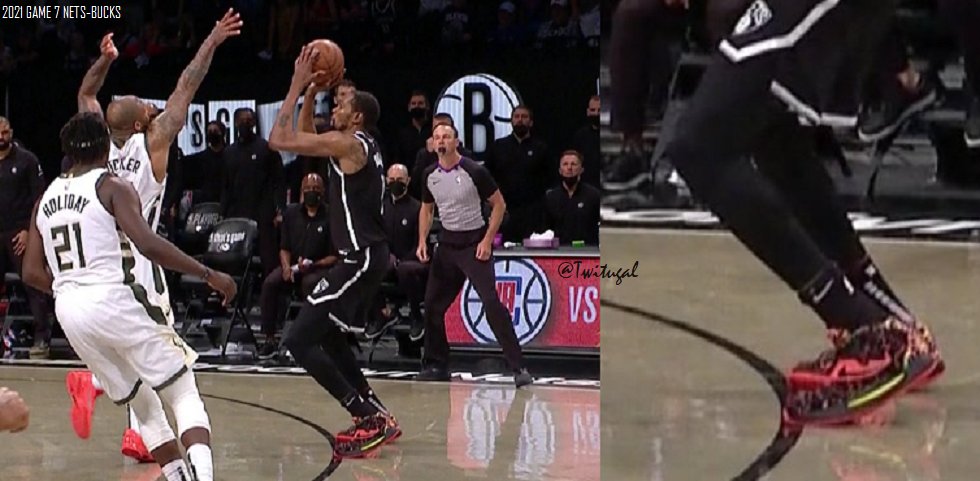 Basketball is wild.
4. Doc Rivers
Doc Rivers is an NBA player turned head coach. Rivers was a high school All-American before serving a proud 13-year NBA career. In the '87 season, he averaged a double-double with 10 AST and in '88 he was named an NBA All-Star.
In 1999, Rivers was hired by the Orlando Magic as their new head coach. A year later he won the NBA Coach of the Year Award. In 2004, he was the hottest commodity on the coaching market and was wooed to Boston. He led the Celtics to the 2008 title, their best moment this century.
Then in 2013, Rivers left the Celtics to helm the Los Angeles Clippers and hit his final third swoon about as hard as anyone has. In the 10 seasons between 2013-2023 Rivers not only never returned to the Conference Finals, much less the Finals, he lost three series in which he led 3-1. Oof. This season you will find Doc not on the bench, but in the announcing booth for ESPN.
[Sidebar 3: Just because I think about this sometimes as I'm falling asleep, here is a list of players Rivers coached from 2013-2023: Chris Paul, DeAndre Jordan, Blake Griffin, Shai Gilgeous-Alexander, Paul George, Kawhi Leonard, Joel Embiid, Ben Simmons, Jimmy Butler, and James Harden.]
5. Dwight Howard
I guess I've reached the age where I have to say, listen up young bloods, don't let creaky, old Dwight get you mixed up. In his prime, the man was as dominant as there's been since Shaq.
Here is what Dwight Howard accomplished in his first eight NBA campaigns: 5x All-NBA First Team, 3x Defensive Player of the Year, 6x NBA All-Star. Damn!
Then, in 2012, after endless speculation by those of us who were there for it, Dwight was traded from Orlando to the Lakers. Over the next decade, Dwight bounced between six teams. By 2020, he was coming off the bench just to stay in the league. I'm happy for him that he won a title in a backup role with the LA that season, but I'm disappointed he fell victim to the Curse.
6. Harry Styles
Can we mutually agree that Harry Styles is 2/3rds a musician and 1/3rd an actor? That feels fair, right? With that precedent set, I just want ALL musician Harry. Sure, he looks great on the big screen! Is he a bad actor? I don't think so! Did he go toe-to-toe with Chris Pine at the premiere of Don't Worry Darling? I think so. Did he go toe-to-toe with Florence Pugh in the film? Probably not.
But this isn't really about Styles' acting, it's about the excellence of his music. I fucking love his music. Harry's House was my favorite album of last year. I've since been going backward through his catalog, and there are some gems! I recommend "Two Ghosts" to everyone.
So, Harry, I submit to you, save the acting for Chalamet and Driver and give us 3/3rds of what you do best.
7. The Mandalorian
I loved the first two seasons of Mando. The concept of taking Star Wars, grounding the storytelling, centering it around an undeniably cool lead and his preposterously cute sidekick, pushing the boundaries of virtual set technology so it actually looks great, and cribbing Star Trek's episodic model, was brilliant.
Then season 3 happened, and the show got weighed down by Imperial politics and excessive tertiary characters.
8. Pixar
Pixar Animation Studios was founded in 1986 and has released 27 feature films, to date. 27 is a great number because it divides by 3.
In chronological order, here are the first 18 films: Toy Story, A Bug's Life, Toy Story 2, Monsters, Inc., Finding Nemo, The Incredibles, Cars, Ratatouille, WALL-E, Up, Toy Story 3, Cars 2, Brave, Monsters University, Inside Out, The Good Dinosaur, Finding Dory, Cars 3.
Here are the most recent nine: Coco, Incredibles 2, Toy Story 4, Onward, Soul, Luca, Turning Red, Lightyear, Elemental.
Now, this case is murkier than our other inductees. I was so disappointed when I counted up and realized Coco was the 19th film because it is a modern masterpiece. Soul is, of course, an MMH favorite as a movie about a music teacher. And, not for nothing, I lowkey recommend Turning Red.
Nonetheless, it feels objective to say that Pixar is slipping. Most evident for anyone who trudged through Elemental. If you didn't know, Finding Nemo, WALL-E, Monsters, Inc., and A Bug's Life were all conceived during ONE lunch meeting in 1994. With the studio closing in on its fifth decade, it feels like we're a long way away from the generational creative bounty of that meeting.
9. Weddings Crashers
The first 2/3rds of this film are as much a buzzing, raunchy romp as you'll find on the open market. A real classic featuring a Jordan/Pippen level pairing from Owens and Vaughn. However, after Jeremy and John leave the Cleary's vacation home, the movie settles into a kinda sloggy rom com. (Point of order to my own argument: Everything with Will Ferrell is absolute gold.)
10. Woodstock
Okay, I did not attend Woodstock. So if someone who did wants to chime in and verify—by all means! But, from everything I have read, seen, and heard, I am comfortably ready to posit that Woodstock was 2/3rds really awesome and 1/3rd really not.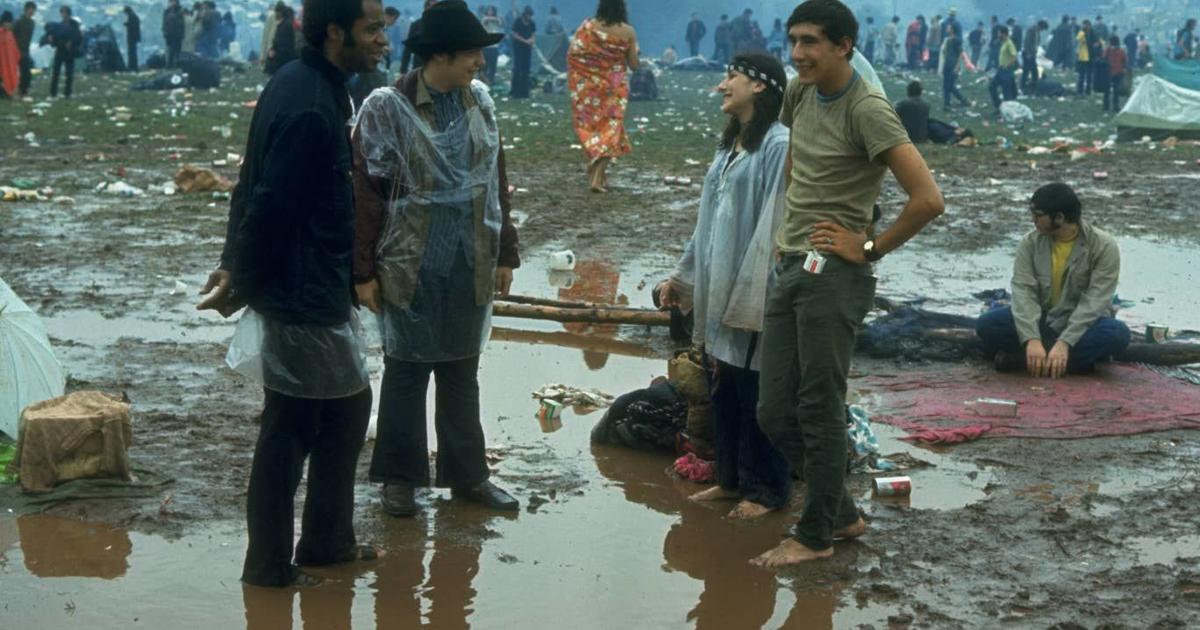 As one would, this whole thought experiment had me wondering, what is the opposite of the 2/3rds club? Something that starts off pretty good and peaks and peaks and peaks before reaching its climatic apex in its final moment. Sans commentary, here is the official Anti-2/3rds Hall of Fame in alphabetical order:
2016 NBA Finals
2023 Miami Heat
Avengers: Infinity War
"The Eras Tour"
E.T. the Extraterrestrial
The Jeff Van Gundy-Mike Breen announcer pairing
"Love On Top," Beyonce
Succession
The Truman Show
The Usual Suspects
There we have it! Through all the twists and turns we took, we have officially christened a new club, maybe even two. May seem strange, but I salute you, 2/3ers. You have a lot to be proud of. After all, if you shot 66% from the field in basketball, you'd be the best player in the world.