Killer Mike: Michael
Dear saints, clergy, trappers, and sinners, we are gathered here today in the name of something greater than ourselves, for today we celebrate salvation. You see, Brother Michael Santiago Renner came back around to save our collective souls. The Bible says, "For where two or three are gathered in my name, I am there among them" (Matthew 18:20), and if you're reading this, then yes Sky Dad is here with us.
My problem is they just don't make shit like they used to. Take Church Sundays, for example; where are the ladies with the big hats and peppermints in their purses? Preachers aren't even preaching like they used to. Communion ain't communioning the same. We are getting cheated. The "church" model is outdated. We are so out of touch with reality that social media is the new religion. Now we give unjust praise to false idols every day. You're not getting heaven points like that, brother. Can I get an Amen?
First, the Fat Boys break up, and every day I wake up rappers are not even rapping no more. Where did the soul go? Where are the bars? Where did the creativity travel? Producers ripping classic beats from prior decades, rappers not doing 'em justice. Music doesn't even feel the same. Rap is dying in the same death that true rock and roll died. There's a lot of blame, and this one humble man's strong opinion, to pass around. However, in the theme of this piece, God does bust moves in mysterious ways.
I was not supposed to write about this album. Killer Mike introduced a body of work called Michael straight from God but marinated in southern cooking, soul, spirituality, and life lessons from Big Momma. Like Abraham, I too embarked on a journey to "The High & Holy Tour" at The Joy Theater in New Orleans. I found the burning bush. It was truly a religious experience with divine messaging and healing. Jesus turned water into wine, but Michael Renner turned Outkasts into a family (a dungeon family). Get your plate ready, this manna forms the body of Christ.
Back in my day, if you played a CD too much it had a propensity to eventually skip on future plays. I have not discovered a streaming comparison to that, but my phone is upset at the amount of spins Michael has received from your boy.
The album starts as boisterously as only a Morehouse man, retired dope dealer, OG with the wisdom from the west side of Atlanta could make it. Killer Mike received timely help on this album from No ID, Mozzy, Eryn Allen Kane, DJ Paul, Spitta, 2 Chainz, Fabo, Future, Andre 3000, Ty Dolla $ign, and Jagged Edge. Now, let's break it down, track by track.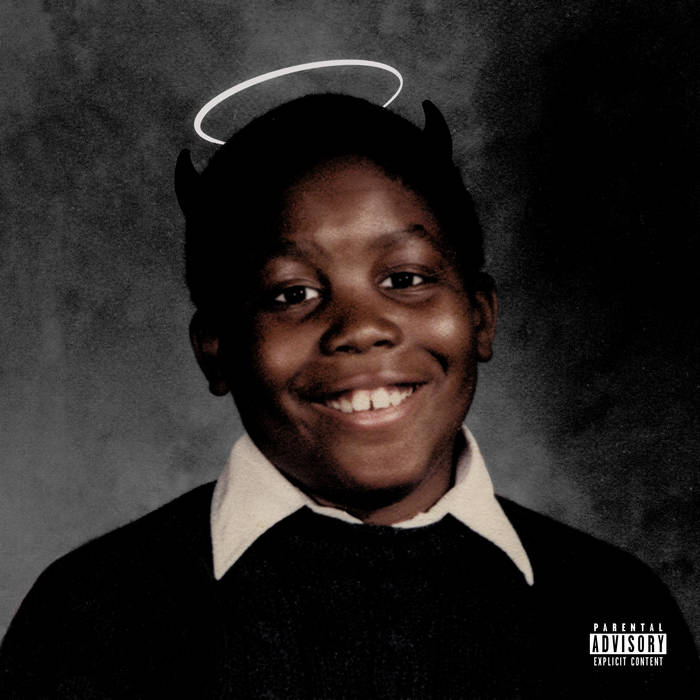 We open with "Down By Law," both a personal declaration and an examination of being at war with yourself while being at odds with society. A call to arms to the users, junkies, fiends, trapstars, and youth dem. The embodiment of being bigger than your situation, but hoping you realize it before an opp cuts your time on Earth short. The track rings at the same time confident and defiant about the business we stand on. Cee-Lo, much like every other singer on the project, provides powerful vocals as a backdrop to Mike slanging paint all over the canvas.
Having heard Eryn Kane and the other great guest voices sing on the album, I was disappointed at the concert when The Midnight Revival—his touring choir—was introduced, I was sure no one could reproduce those notes. I was so wrong! I quickly apologized for not being familiar with their game, because holy shit they are simply amazing. Church has had blessings rained down.
Mozzy and Mike put on a Shaq/Kobe-esque performance during "Shed Tears," Mike from the perspective of an expecting father with no plan, money, or peace. Mike's second verse finds him standing in the mirror, pointing a finger at himself. In that moment, he realizes he is the reason he failed, yet understands only he can save himself… just incredible.
Mozzy shares insight on how cold and lonely a jail cell is, waiting on communication from family in the free world when all you have is reflections on your demise. Sometimes we forsake the message due to the messenger; unbeknownst to us God makes use of all vessels. Don't block your blessings because you can't see past your nose and spite your face.
"Run" starts with an impassioned speech by Dave Chappelle, setting the tone nicely. The early version with a different hook was better, but make no mistake the song is still flawless. "God don't like ugly, ain't one to judge." Okay, Michael. To my ears, Thug stole the show here, which isn't talked about enough, especially considering how incredible a rapper Mike is.
The track "NRICH" and I might agree that if a drug dealer's destiny is reaching a Ki, then the goal for ⅗ of Black America is to be NRICH… and if you don't understand what that means it's not for you to understand. Mike and 6black note the hurdles, pitfalls, heavens, hells, highs, and lows coming from the slums, trying to fulfill your destiny. Being Black is making wine out of 400-year-old grapes – it's not fair, but nobody is coming to save you, so drink that shit. Poverty builds character and unearths diamonds from untapped earth. The gift and the curse, because most times, if you're gifted, it's a curse. Hallelujah.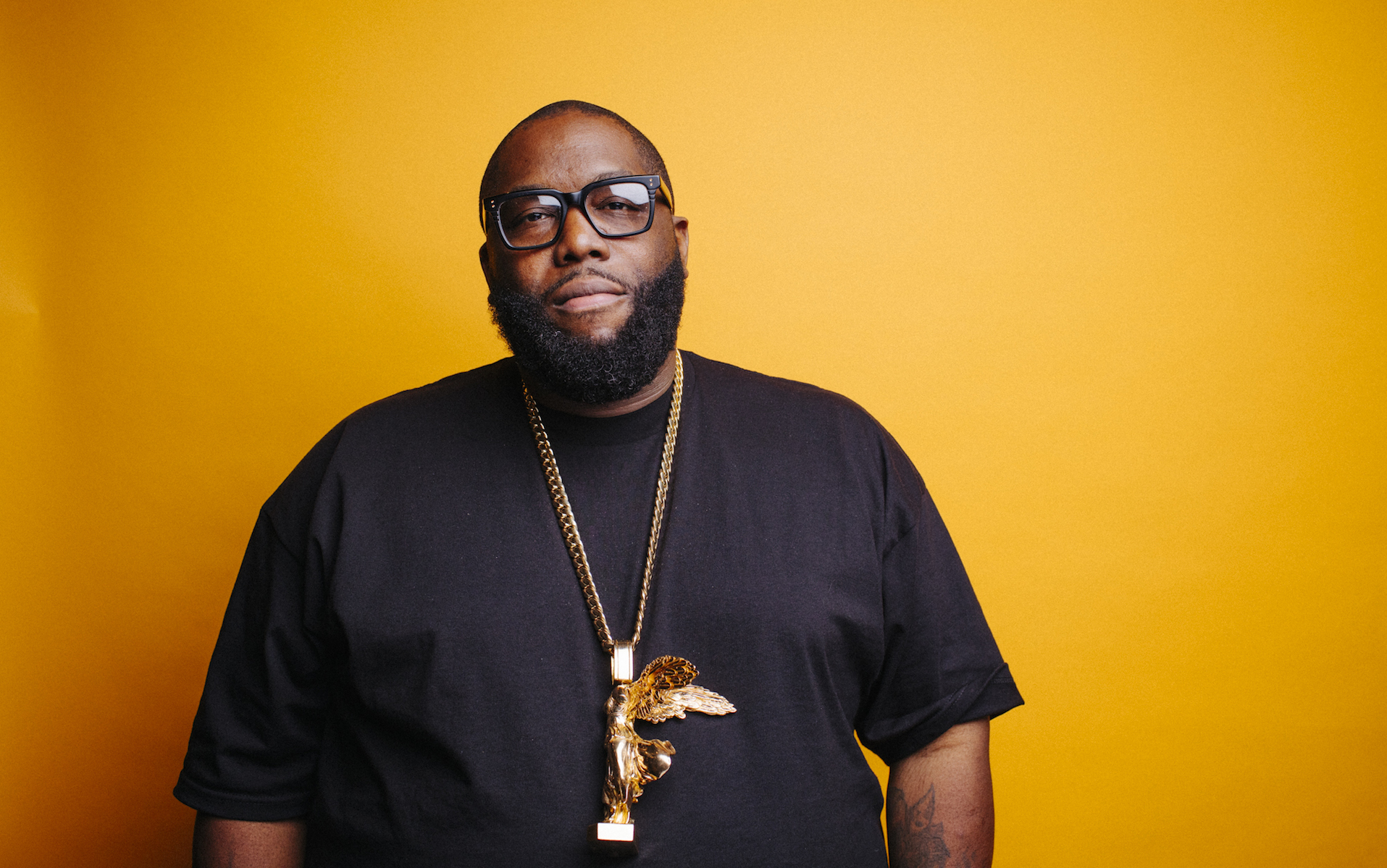 Next up, we arrive at "Talk'n That Shit!" produced by DJ Paul and TWhy. Their formula appears simple: Get your hardest beats. Write your hardest rhymes. Marry them to create a holy union that could knock the bass out of any speaker. We love that. I love that. That's how the Old Testament was noted.
Speaking of biblical proportions, "Slummer" hits us with the best song of the album. Hold onto your coffee, the wood grain in this Time Machine is not equipped to deal with spillage. If you don't have any cousins from the South, specifically Atlanta adjacent, the word "Slummer" may feel foreign to you.
For reference, I'll let the best group of all time explain it to you. This song weaves a tale of young love with more twists and turns than Interstate 285. Shakespeare did not have the mental dexterity to scribe this masterpiece. Mike, impassioned, tells of naive love; creeping with a young lady around the way, eventually finding out she is pregnant, being excited and telling his homeboys he is about to become a dad, and soon after getting asked for the abortion funds by the young lady's mother. I believe that men should not tell women what to do with their bodies. Especially prehistoric white men. But listening to that plot twist in audio form is crazy. May the meek and the slummer inherit the earth.
From politics to "Scientists & Engineers." I, truthfully, did not care for André 3000's verse as my initial reaction. Could have been the hype surrounding it, or maybe just because I want him to record with Antwan again. Either way, I was wrong. When I sat down and analyzed the rhyme scheme in conjunction with the bars? Ohhh wee buddy. How did they even get some of that stuff to rhyme?
Future bridges the gap between Dre and Mike. Hendrix is not a lyrical miracle rapper, but does a great job being himself. He brought forth harmony in unison with the beautifully talented Eryn Allen Kane. Mike enters the song with something to prove. To who? I'm not sure, because if you've been alive for the last 16 years you'd already know. Mike deploys a tongue-twisting complicated rhythm and accelerates the flow to pace the field. Good job, Mike… aye aye aye.
Short but sweet, my motto with music is that Ty Dolla $ign mixes with everything."Two Days" proves that it does not matter what the substance is, Dolla $ign will figure out a way to congeal with it. Like this paragraph, it's a short song and they get right to it.
In "Spaceship Views," Spitta himself sets the tone, telling tales about his Corvette roof evaporating into thin air in typical Spitta fashion. During the concert in New Orleans, Mike brought Curren$y out here to a loud applause. 2 Chainz also gets busy on this one, his verse ending with him singing along to the chorus.
Moving right along, "Exit 9" (featuring Blxst) is not a bad song, but not a song that I often go back to.
On the other hand, "Something For Junkies"… this shit is so real. I've never quite heard a song like this in my life. Most times rappers are either the seller or the supplier. Nobody ever gives concern to the user even though there is one in every family. Rappers have served a trillion (shout out to McDonald's, kinda) fiends since the beginning of Pro Tools. Mike shares the story of his aunt, a user since the late 80s. During that time she's seen the peak of cocaine highs, and the valley of crack lows. She's outdone that, and even with a monkey on her back Mike finds it in his heart to lyrically treat her like a human. We all have vices. Some seem more insurmountable than others. One thing I've learned is what goes up must come down. Never laugh at another's demise because soon you'll switch seats. Stay prayed up, devils always lurking. Shout to Fabo.
The tracklist beautifully transitions to "Motherless," a hip-hop take on the classic Spiritual, "Sometimes I Feel Like a Motherless Child". In this version, an organ cries out, followed by Eryn Allen Kane tugging on heartstrings with a simple Ohhh. Cue Mike:
"My momma dead. My grandmomma dead.
To keep it honest, I get depressed and be feelin' scared,
You see I wasn't prepared and never will be
To think about your death, Denice, sometimes, it kills me"
Oof. Just an outpouring of real honest pain. Eryn Allen Kane is in there with another MVP performance. During "The High & Holy Tour" performance I attended, Mike got emotional and started to break down on this one; It made me text my momma during the show to tell her I love her. Looked around and damn near the whole crowd was teary-eyed. The Midnight Revival went bananas during this song. Shout out to Jori, Alicia Peters-Jordan, Adonica Nunn, Troy Durden, and Jordan Alyssa. For me to not know who y'all were before this tour is criminal. I'll never stop apologizing. Ignorance is not bliss at all.
Flipping the script, "Don't Let The Devil" features El-P, creating a new dynamic duo, one of the best southern MCs of all time and a Brooklyn rapper always ready to fight the power. When these two get together, Jewels Get Run. Both rap equally awesome on this song, but, another one I don't go back to. This song is in a tough spot, as it sits between the emotional song "Motherless Child" and "High & Holy", which is such a perfect song to end an album.
Speaking of, we finally arrive at "High & Holy," again featuring Ty Dolla $ign. The song opens with a Yoruba speaker giving blessings of peace and no death. On this last song in the album, we find Mike at peace. Imagine him sitting in the blue flame with his microphone, watching a thicc queen make her body reverberate to the music. Kind of like Thanos in End Game. Michael's tone on this joint is confident and serious. A man who knows he's in the last minutes of a championship game and his ring finger is about to be crowned. He's done it all. This is his victory lap. The song is an audio version of a victory cigar.
Michael is my kind of church. Michael is my kind of people. I'm good with sinners, I don't prefer to be around saints. The devils stay lurking. There is no such thing as good or evil. We are all stuck on a sliding scale just like Mike, that's why we stay high and holy. Godspeed, take this blessing and pay it forward. My conclusion? Money don't matter. Social status don't matter. What you drive don't matter. What matters is how you treat people. Did you leave with an everlasting feeling? Did you do good? Did you do GOOD? Did you treat your people fair? Can you fucking rap? Are you saying something with substance? Please stop killing rap with your doldrumish music. We tired.
Please, before you leave, take communion and pass one around. Look to your left. Look to your right. Say neighbor… oh neighbor… you are bigger than your situation. Let the doors of the trap church open. Amen.