In addition to the many descriptors one could rightly use to illustrate the chaotically unpredictable dumpster fire that was 2021, we would be remiss not to mention that this was the first full calendar year in the life of Music, Movies, and Hoops—and it that respect, it was an out and out success. We couldn't be more excited about the incredible community that's come together across these 12 months, and couldn't be prouder of the work our staff has been able to share throughout the year.
To commemorate, we figured the best thing to do was to spend a little time celebrating some of our other favorite things from 2021—a year which, hand-in-hand with its trials and tribulations, gave us some truly fantastic music, movies, and (you guessed it) hoops.
With that in mind, welcome to The First Annual MMH Awards!
Predictably, we're focusing on our titular big three categories, each with two awards apiece. Staff members and contributors from across the site were asked to first nominate, then vote (via ranked-choice, get with the times, US federal elections) on their favorite albums, songs, films, acting performances, basketball teams, and games from the 2021 calendar year. The results are the Top Fives you'll see below.
A SPOILER WARNING FOR THE SPOILER-AVERSE: Our best performance category contains casting information that may be considered a spoiler by some, steer clear of that category if you're concerned!
Without further ado:
MMH Album Of The Year
5. CALL ME IF YOU GET LOST (Tyler The Creator)
4. DEACON (serpentwithfeet)
3. Home Video (Lucy Dacus)
2. Absolutely (Dijon)
And the winner is: An Evening With Silk Sonic (Silk Sonic)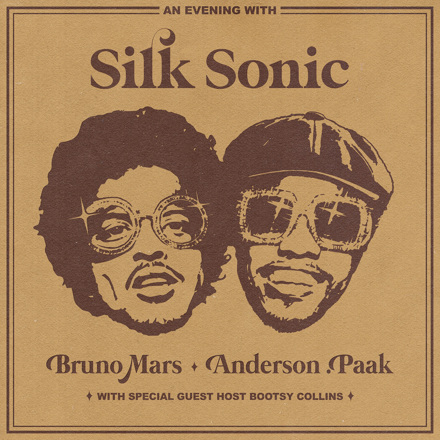 (via Silksonic.link)
A quick word on the 2021 MMH AOTY
From the first notes of their tinted-glasses-rocking lead single "Leave The Door Open," nostalgia-auteurs Anderson .Paak and Bruno Mars made their intentions abundantly clear: An Evening With Silk Sonic answers two years of quarantine with a top-down, smoke-trailing drive through an endless sunset, a near-flawless package of pocket and suave. Mars and .Paak are a match made in heaven, the former with his meticulously polished leading-man-of-yore persona, the latter bringing just enough edge to rough up what could otherwise be too glossy a finish.
While singles like the aforementioned "Leave The Door Open," "Smokin' Out The Window," and "Skate" made the most noise on the charts, harder-hitting album cuts like "777" are what truly separate the record from lesser attempts at the modern throwback, refusing to take a track off from their barrage of groove.
Whether the titular Evening was a one-night affair or a longer-term engagement, 2021 will forever be remembered as a year draped in Silk.
A Toast To The Other Vote-Getters
Pray for Haiti (Mach-Hommy), Donda (Kanye West), Apart (Allen Stone), Sling (Clairo), The Walls Are Way Too Thin (Holly Humberstone), When Smoke Rises (Mustafa), Sometimes I Might Be Introvert (Little Simz), Loving in Stereo (Jungle), Heaux Tales (Jazmine Sullivan), The House Is Burning (Isaiah Rashad).
MMH Song Of The Year
5. "Smokin' Out The Window" (Silk Sonic)
4. "Silk Chiffon" (MUNA ft. Phoebe Bridgers)
3. "All Eyes On Me" (Bo Burnham)
2. "Leave The Door Open" (Silk Sonic)
And the winner is: "Montero (Call Me By Your Name)" (Lil Nas X)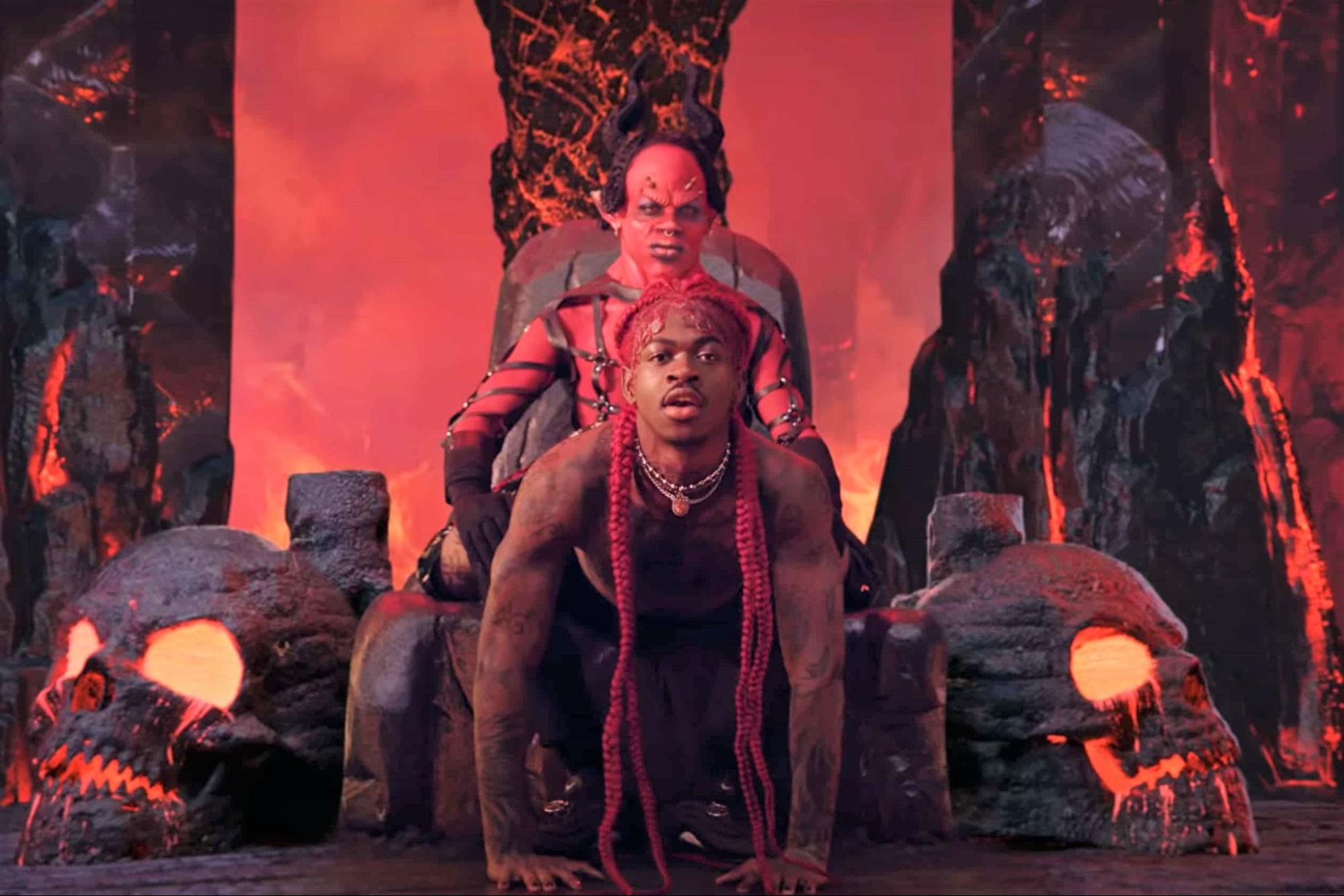 (via Metro Weekly)
A quick word on the 2021 MMH SOTY
Already immortalized by the chart dominance of his 193-remix-and-counting modern cowboy anthem "Old Town Road," Lil Nas X vaulted into a new echelon in 2021 with "Montero (Call Me By Your Name)," an autobiographical love song that quickly evolved into a queer anthem. "Montero" is impossibly catchy and endlessly danceable, stitching a flamenco-inspired beat together with an impeccable pop hook as it swarms its listener with one of the best vocal arrangements of the year.
Lil Nas X's consistently deft rebuttals of the predictable wave of homophobia that followed the single's release (whether overt or wearing the thinly veiled cloak of religiosity or politics) further established him as a central figure of 2021 culture. It also provided a stark reminder that for many artists, autobiography will always be derided as "too political" by listeners looking to justify their bigotry.
Meanwhile, if "Montero" and his Twitter game are any indications, Lil Nas X will continue to be light years ahead of them.
A Shout Out To The Other Vote-Getters

"The Dress" (Dijon), "Please Don't Leave Just Yet" (Holly Humberstone), "Butter" (BTS), "Stay" (The Kid LAROI ft. Justin Bieber), "Get Sun" (Hiatus Kaiyote), "United States of Pop 2021" (DJ Earworm), "Let You" (Iann Dior)
MMH Film of the Year 
5. Bo Burnham: Inside (dir. Bo Burnham)
4. Summer of Soul (dir. Ahmir Questlove Thompson)
3. The Green Knight (dir. David Lowry)
2. Minari (dir. Lee Isaac Chung)
And the winner is: Dune (dir. Denis Villeneuve)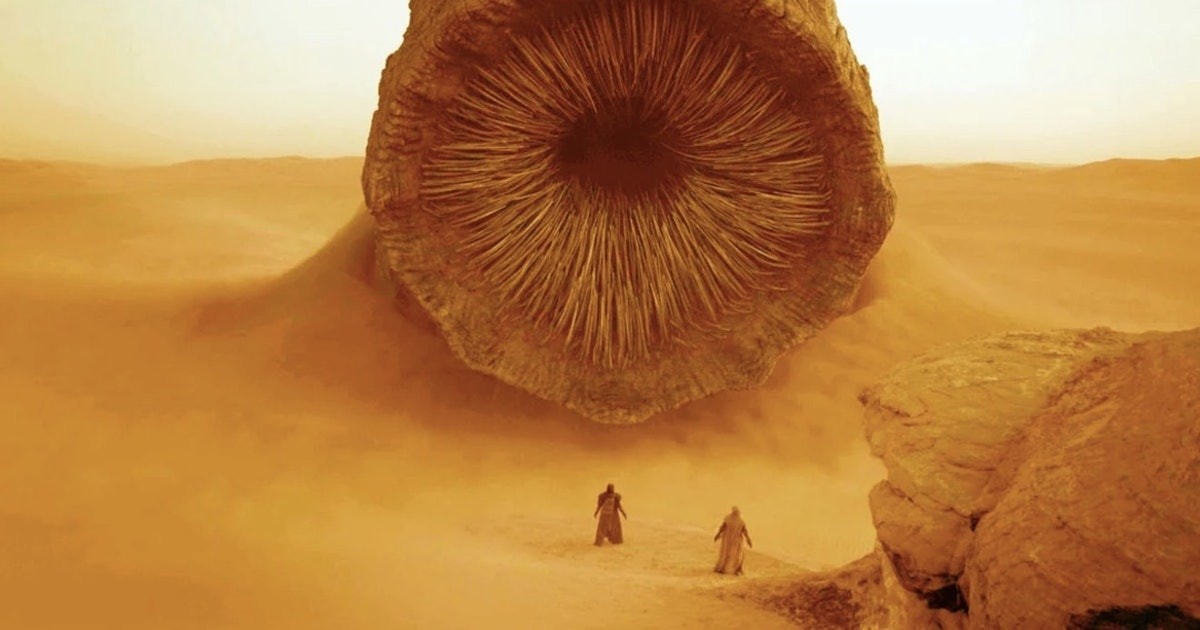 (via Cleveland Scene)
A quick word on the 2021 MMH FOTY
Finally, the mainstreamification of the Kwisatz Haderach messianic prophesy that we've all been waiting for!
What Denis Villeneuve's adaptation of the long-considered unadaptable desert-space-epic captures better than its predecessors is the sheer, unimaginable scale that defines its narrative: the size of a guild ship compared to the freighters it transports; the size of those freighters compared to the troops they carry; the towering behemoth that is a sandworm; the endless sands of Arrakian deserts they reside in; the unending pain of the Gom Jabbar test; the incalculable weight of prophecy upon the one who is prophesized.
Frank Herbert's novel relies upon us comprehending the incomprehensibility that accompanies stakes of this magnitude. Thankfully, there is no better modern auteur than Villeneuve at visually rendering magnitude, and the cast he assembled masterfully depicts the emotional cost of their grandiose journey (most especially Rebecca Ferguson as Lady Jessica).
With the recent confirmation that the story of Dune will be continued in a second installment, we can rest easy knowing that Villeneuve's gamble to opt for a deliberate-paced-and-left-unfinished film will have the opportunity to pay off. You can be sure that we here at MMH will continue conserving our bodies' moisture and praying to Shai-Hulud until it does.
A Standing Ovation For The Other Vote-Getters: 
King Richard, Spider-Man: No Way Home, Pig, Get Back, The Harder They Fall, Spencer, Malignant, C'mon C'mon, The Power Of The Dog, Suicide Squad, West Side Story, Zola, No Time To Die
MMH Performance of the Year
5. Nicolas Cage as Robin Feld (Pig)
4. Kristen Stewart as Diana, Princess of Wales (Spencer)
3. Youn Yu-jung as Soon-ja (Minari)
2. Daniel Kaluuya as Chairman Fred Hampton (Judas & The Black Messiah)
And the winner is: Andrew Garfield as Peter Parker (Spider-Man: No Way Home)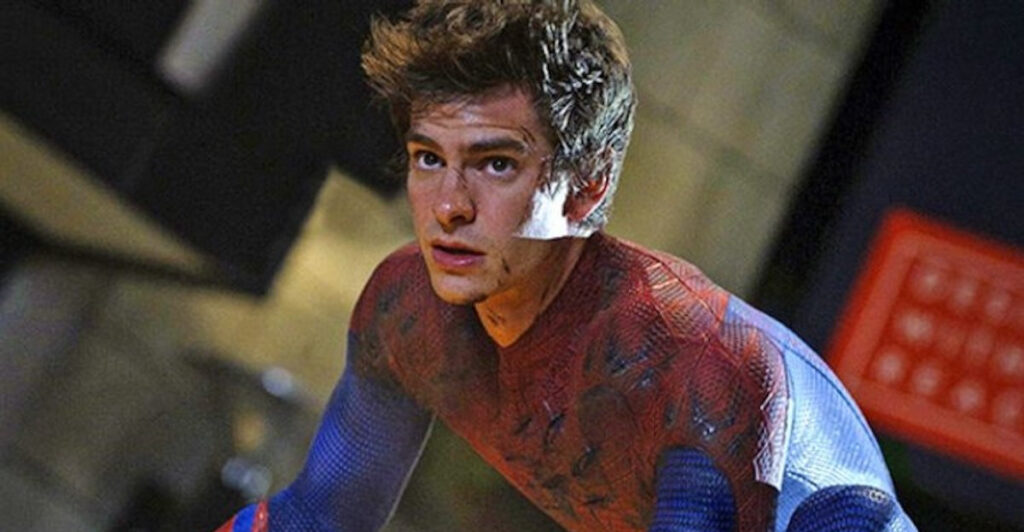 (via Geekosity Mag)
A quick word on the 2021 MMH POTY
There's always room for more on Andrew-Garfield-As-Peter-Parker Island, but now seems as good a time as any to remind the new transplants that some of us have been here since 2012.
That barely-double-digit collection of longtime fans was likely the one group unsurprised by Garfield's film-stealing turn as the glibly-haunted Peter 3 in this winter's Spider-Man: No Way Home, a return to the role he played just under a decade prior. While Toby Maguire retains props for pioneering the role (and very little else) and Tom Holland has since established himself as the people's Spidey, there is a depth and nuance to Garfield's Peter that has been missing from the franchise since his departure–and it is truly a joy to have it back.
Throughout No Way Home, each of Peter 3's conversations and gestures is so clearly weighed down by Gwen Stacey and his failure to save her (in the better-than-you-remember-but-only-barely Amazing Spiderman 2); and at the same time, the pervasiveness of that grief never stands in the way of him cracking his characteristic Web-Head quips, from finding little moments of humor in the midst of a disaster. Grief can be ever-present without needing to be all-consuming, and Garfield embodies that impossible contradiction better than anyone.
Though his narrative climax comes a good ten minutes before that of the film at large, it is the emotional apex of No Way Home, and a significant factor in his 2021 MMH Performance of the Year Award win. Next stop, #AmazingSpiderman3.
A Perfectly Orchestrated Slow-Clap For Other Vote-Getters

Dev Patel, Will Smith, Han Ye-ri, Rebecca Ferguson, Tony Leung, Oscar Isaac, Daniel Craig, Zendaya, Lady Gaga, Jodie Comer, Benicio del Toro, Daniell Deadwyler, Benedict Cumberbatch, Colman Domingo
MMH Team of the Year
5. Oral Roberts Golden Eagles
4. Gonzaga Bulldogs
3. Milwaukee Bucks
2. Phoenix Suns
And the winner is: Chicago Sky
(via Block Club Chicago)
A quick word on the 2021 MMH TOTY
Rarely in the history of sports has a single team in a single season presented such a Stefon-esque grab-bag of storybook narratives:
A hometown legend returns to deliver her city their first chip on their home floor.
A 2-7 start to a sixth-seeded season turns into a first-seed-upsetting championship run.
A prospect who had struggled to make the leap becomes a Finals MVP playing alongside her childhood idol.
A married couple wins a second pair of rings.
And on and on. In a sports year marred by COVID and injury and endless "what ifs," the Chicago Sky were exactly the sort of underdog story we all needed. Candace Parker cemented her already brilliant legacy, Courtney Vandersloot continued to shoot up the all-time passing genius rankings, Allie Quigley turned into the living embodiment of the NBA Jam "On Fire" announcement, and Kahleah Copper built on her 4th season step forward to become an All-Star, Finals MVP, and essential leader of the Sky.
Chicago comes into the 2022 season with several salary cap hurdles to clear in order to retain their championship core, but whatever the case may be, they (and we) will always have the miracle run of 2021.
A Participation Trophy For The Other Vote-Getter
Alabama Crimson Tide
MMH Game of the Year
5. Oral Roberts Golden Eagles vs. Ohio State (2021 March Madness Round One)
4. Gonzaga Bulldogs vs. UCLA Bruins (2021 Final Four)
3. Memphis Grizzlies vs. Golden State Warriors (2021 Play-In Game)
2. Boston Celtics vs. New York Knicks (2021-22 Season Opener)
And the winner is: Milwaukee Bucks vs. Brooklyn Nets (2021 Eastern Conference Semi-Finals, Game Seven)
A quick word on the 2021 MMH GOTY
The toe on the line heard round the world. You can twist yourself into knots thinking about the multiversal possibilities spiraling out of Kevin Durant's shoe size, but the one thing we know for certain is that his inches-away-from-a-three-pointer enshrined an already electric Game Seven (at the end of a, let's be honest, fairly up and down series) in NBA lore eternal.
Giannis Antetokounmpo, having finally evolved into his final form, dropped 40/15/5 and a block on 62% shooting. KD did his best Greg Jennings impersonation for 48/9/6, willing a limping Harden and depleted Nets squad just to the edge of victory. Wanda Durant tried to heckle PJ Tucker off the floor before telling him she loved him. Ultimately, the game ended in quintessential Bucks fashion, with a Brook Lopez stuff into a Middleton turnaround two into a perfect defensive stop from Jrue Holiday.
From there, it was an ECF that was never truly in question, and a Finals that was more a coronation of Antetokounmpo than a contest of champions. Ultimately, it feels as though the culmination of the season came a few rounds too early, which is why Nets vs. Bucks Game 7 is our 2021 MMH Game of the Year.
A Tip Of The Cap To The Other Vote-Getters
Atlanta Hawks vs. New York Knicks (2021 Eastern Conference Round One, Game One), Toronto Raptors vs. Los Angeles Lakers (Kyle Lowry's final game as a Raptor)
---
Once again, truly the biggest of thank you's and the most endless gratitude to everyone who's joined the MMH community over this past year, and here's to an even better 2022!