For the first time since 1943, there are 10 films nominated for Best Picture.
Power of the Dog has emerged as the frontrunner, but there is no shoo-in in the 2022 race.
The NBA, meanwhile, has experienced unprecedented parity since Klay Thompson and Kevin Durant went down in the 2019 Finals. A league that had been predictably susceptible to dynasties, juggernauts, and super-teams has become more competitive as a result of the bubble/pandemic and player movement. There have been four different champions over the past four seasons. The last time that happened was the late 1970s.
It's the All-Star break, and at least 10 teams can credibly consider themselves "contenders." So, with the NBA entering the home stretch and the Oscar race heating up (the ceremony is on March 27), let's draw some comps between Best Picture nominees and title hopefuls.
Power of the Dog: Phoenix Suns
Rotten Tomatoes: 93%
Best Picture Odds: (-185)
Record: 48-10 (1st in West)
Championship Odds: (+370)
Jane Campion's Western/gothic thriller has been chugging along as the favorite since it debuted at festivals then hit Netflix to rapturous reviews. The Suns—also set in a vast, Western valley—have been the best team in the NBA all season.
Both entities are highly competent and operate at a methodical pace, anchored by three stars and one instrumental, wiry supporting actor (Mikal Bridges/Kodi Smit-McPhee). Both are led by a cruel, swaggering figure (Chris Paul/Benedict Cumberbatch's Phil Burbank).
Both can close. The Suns are the best clutch team in the league. Power of the Dog peaks in the final act.
Neither favorite is trying to reinvent the wheel, just to superbly execute a vision. The Suns are the premier midrange team in basketball. Campion's film, with its slow burn, character-driven story, and subtle revelations, is equally old-school.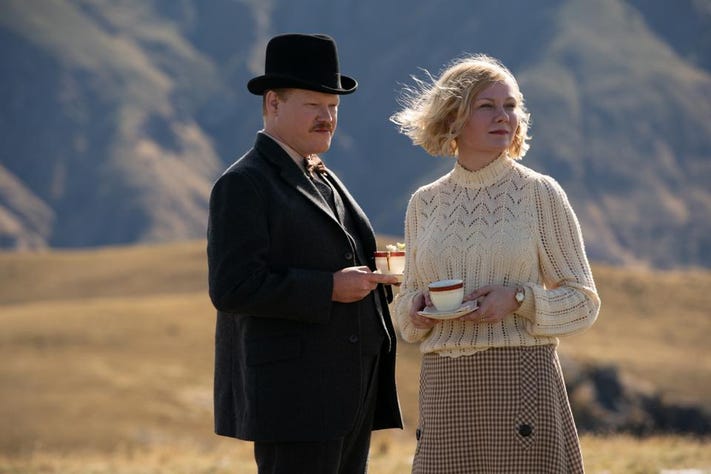 West Side Story: Golden State Warriors
Rotten Tomatoes: 93%
Best Picture Odds: (+700)
Record: (42-17, 2nd in West)
Championship Odds: (+440)
The Warriors, like West Side Story, are running about third in the Big Race. Helmed by a couple prolific Stephens of their own (Kerr and Curry, instead of Spielberg), Golden State is a brilliantly choreographed ensemble, led by steady hands (Kerr) upon a foundation of undeniable source material (The Splash Bros/Sondheim & Bernstein).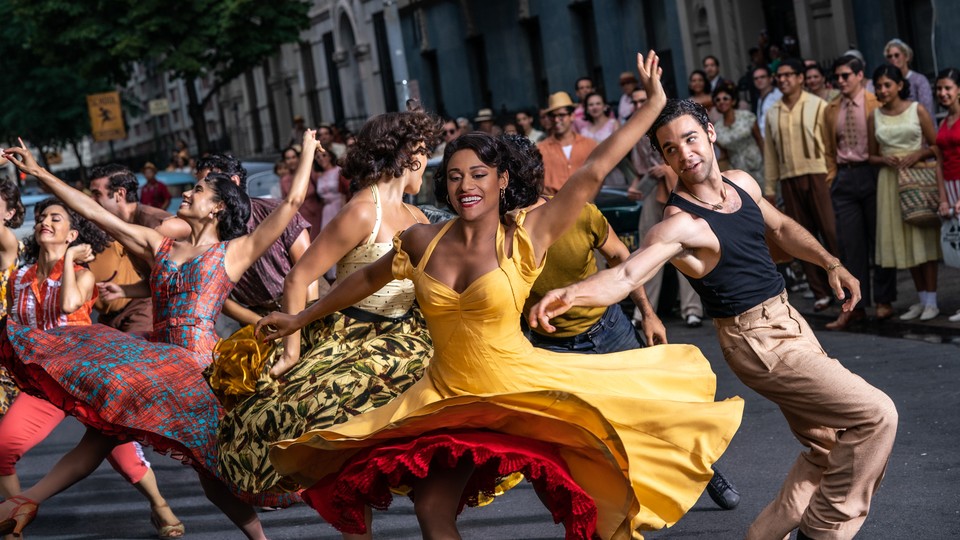 Warriors ball movement crazy pic.twitter.com/p31pT5KK3Y

— Rob Perez (@WorldWideWob) December 9, 2021
Draymond Green stirs it up and holds it down like Bernardo ("Evict yourself off my crime scene!"). Much like Spielberg, Tony Kushner, and Rita Moreno, the 2021-22 Warriors are a group of accomplished veterans relying on a few upstarts to raise the ceiling. I see your Mike Faist and raise you Gary Payton II.
Jets and Sharks, come out to playyyyy. (Did I get my period NYC gang films right?)
Licorice Pizza: Cleveland Cavaliers
Rotten Tomatoes: 91%
Best Picture Odds: (+2000)
Record: 35-23 (4th in East)
Championship Odds: (+5000)
PTA's ode to '70s San Fernando Valley is a tale of two cavalier youngsters (played by Alana Haim and Cooper Hoffman) finding their way—and stumbling upon a mutual connection. Sounds a bit like the No. 4 seeded Cavs, led by a few sudden All-Stars, Darius Garland and Jarrett Allen (really three, when you include Rookie of the Year frontrunner Evan Mobley).
Darius Garland has leveled up to such a ridiculous extent as a passer, particularly over last few weeks. Live dribble off-hand skips and whips. More than that, lobs all day to Jarrett Allen. Over his last 8 games, the Garland-to-Allen connection averages 4 buckets per game pic.twitter.com/OKMvPuzsay

— Sam Vecenie (@Sam_Vecenie) December 11, 2021
Plus, each Cavs showing benefits from a cameo from a bearded, accomplished star (Kevin Love)—a la Bradley Cooper's Jon Peters. To top things off, both Cleveland and Licorice Pizza feature plenty of rock n' roll. Dan Gilbert is only a slightly sleazier grifter than Gary Valentine.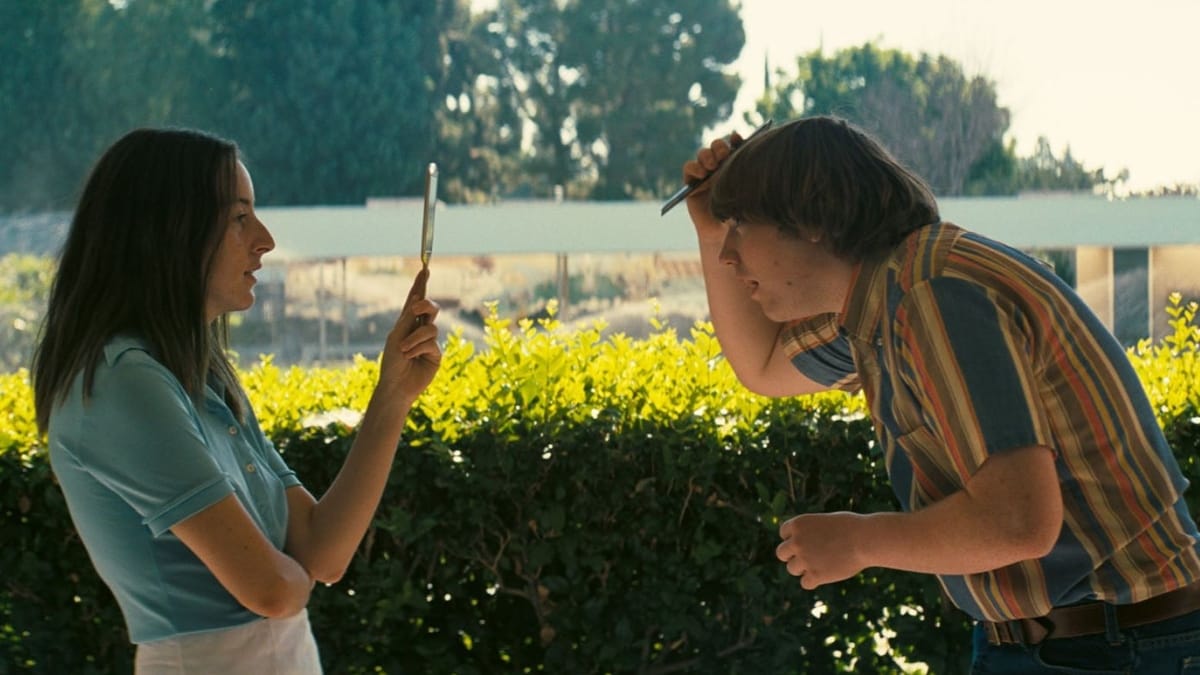 Dune: Memphis Grizzlies
Rotten Tomatoes: 83%
Best Picture Odds: (+2000)
Record: 41-19 (3rd in West)
Championship Odds: (+3000)
"A Great Man Doesn't Seek To Lead. He's Called To It." —Duke Atreides
In Denis Villeneuve's Dune, a rising star with long, enviable hair takes center stage in a can't-miss spectacle. The Rotten Tomatoes tagline describes Paul Atreides as "a brilliant and gifted young man born into a great destiny," and states that "only those who can conquer their own fear will survive." I couldn't help but think of this man:
😤 44 PTS for Ja Morant 😤 pic.twitter.com/Ui2KX5buD7

— NBA (@NBA) February 17, 2022
Coincidentally, Duncan Idaho starts at center for the Grizz. Also, tell me you don't want Desmond Bane (an awesome, Herbertian name) protecting your spice. Here's what it's like to try and score on Jaren Jackson Jr. This too: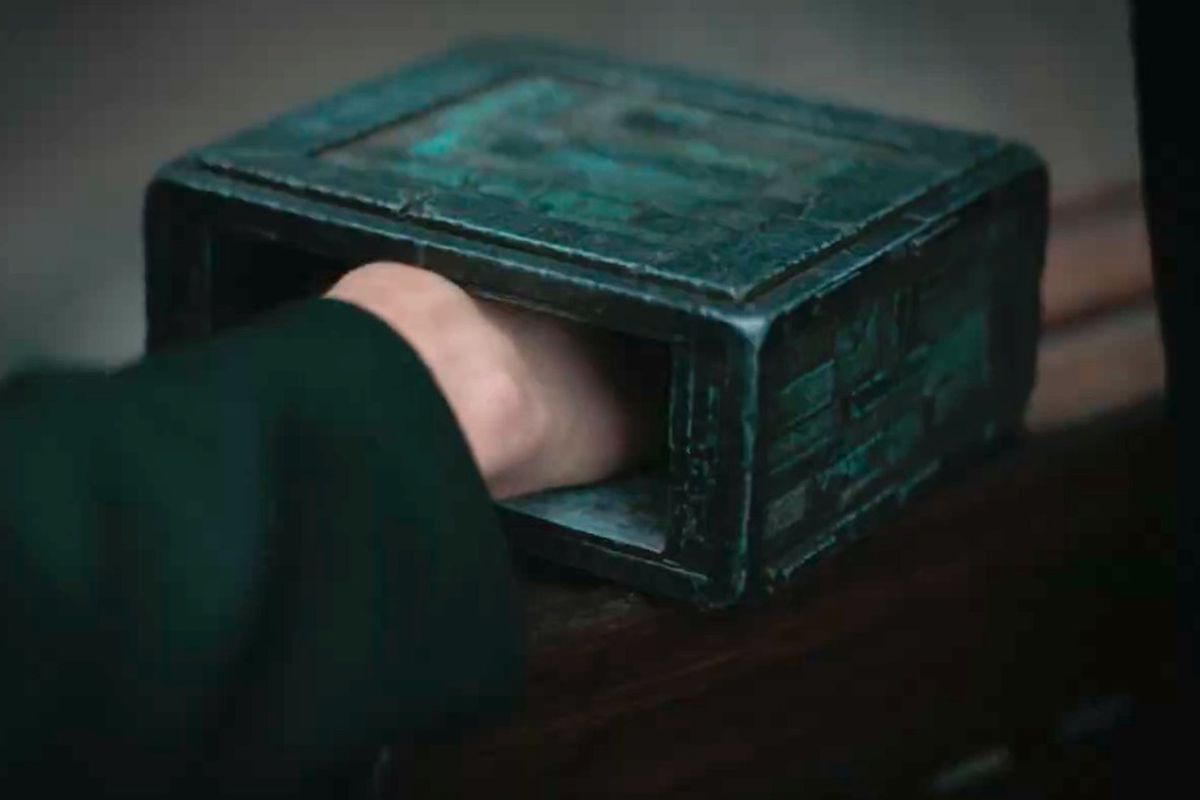 Nightmare Alley: Milwaukee Bucks
Rotten Tomatoes: 79%
Best Picture Odds: (+5000)
Record: 36-24 (5th in East)
Championship Odds: (+650)
The Bucks (featuring Greeks, not "geeks"), like Guillermo del Toro—no stranger to freaks—haven't reached their crimson peak in 2022, but they're top of the class when at the top of their game. A nightmare draw for anybody.
Like Stanton Carlisle (Cooper), Bud and the Bucks are accumulating information on the coastal elites. Carlisle's downfall comes when he lets a friend, a femme fatale psychiatrist (Cate Blanchett), get too close. Will the Bucks succumb to familiarity? Or outmatch the opponents they know well?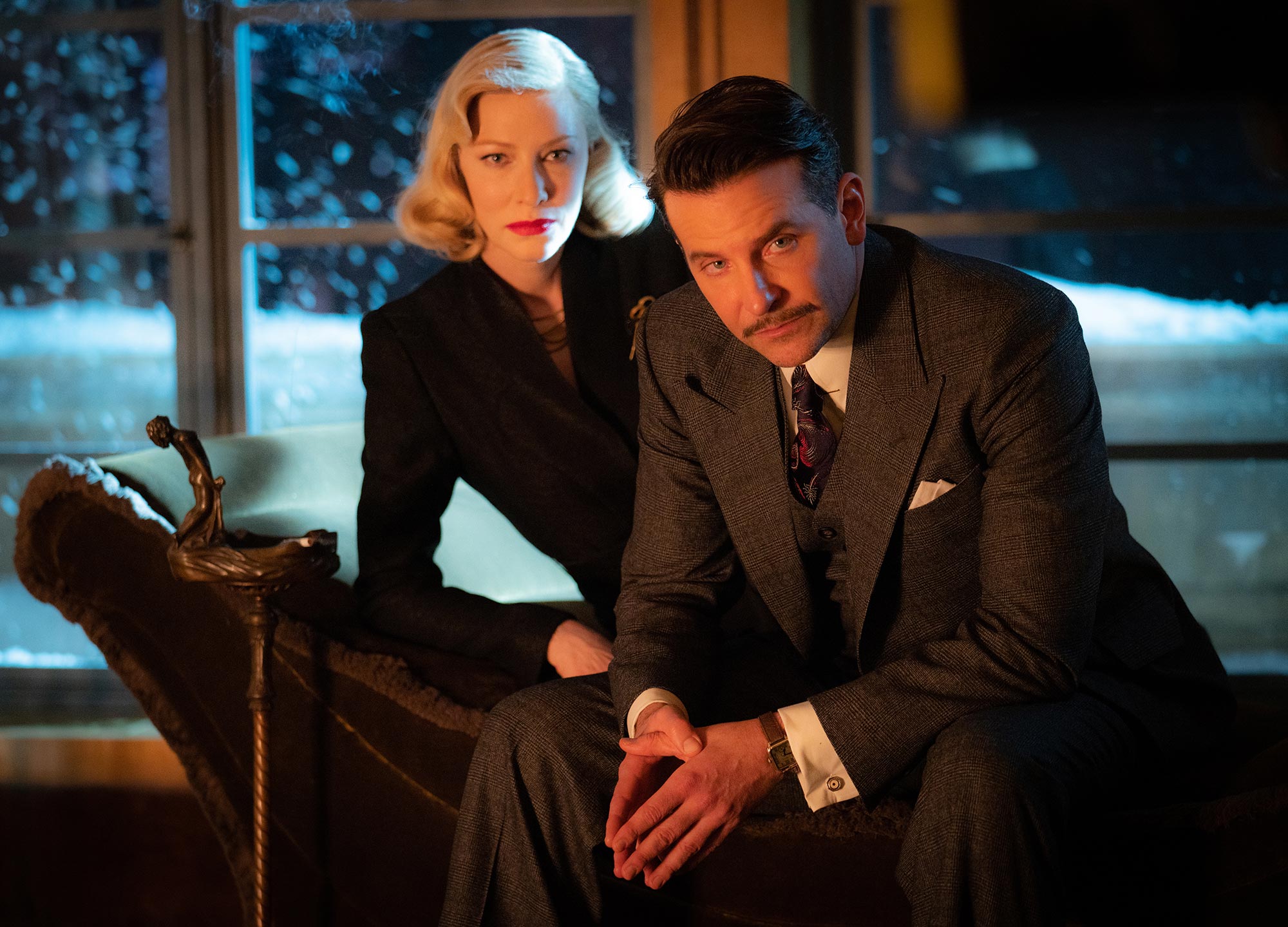 CODA: Philadelphia 76ers
Rotten Tomatoes: 96%
Best Picture Odds: (+2500)
Record: 35-23 (3rd in East)
Championship Odds: (+750)
The story of the 76ers may not be as heartwarming as CODA, but it does include a character who tends to be torn between team/family obligations and his own pursuits (James Harden).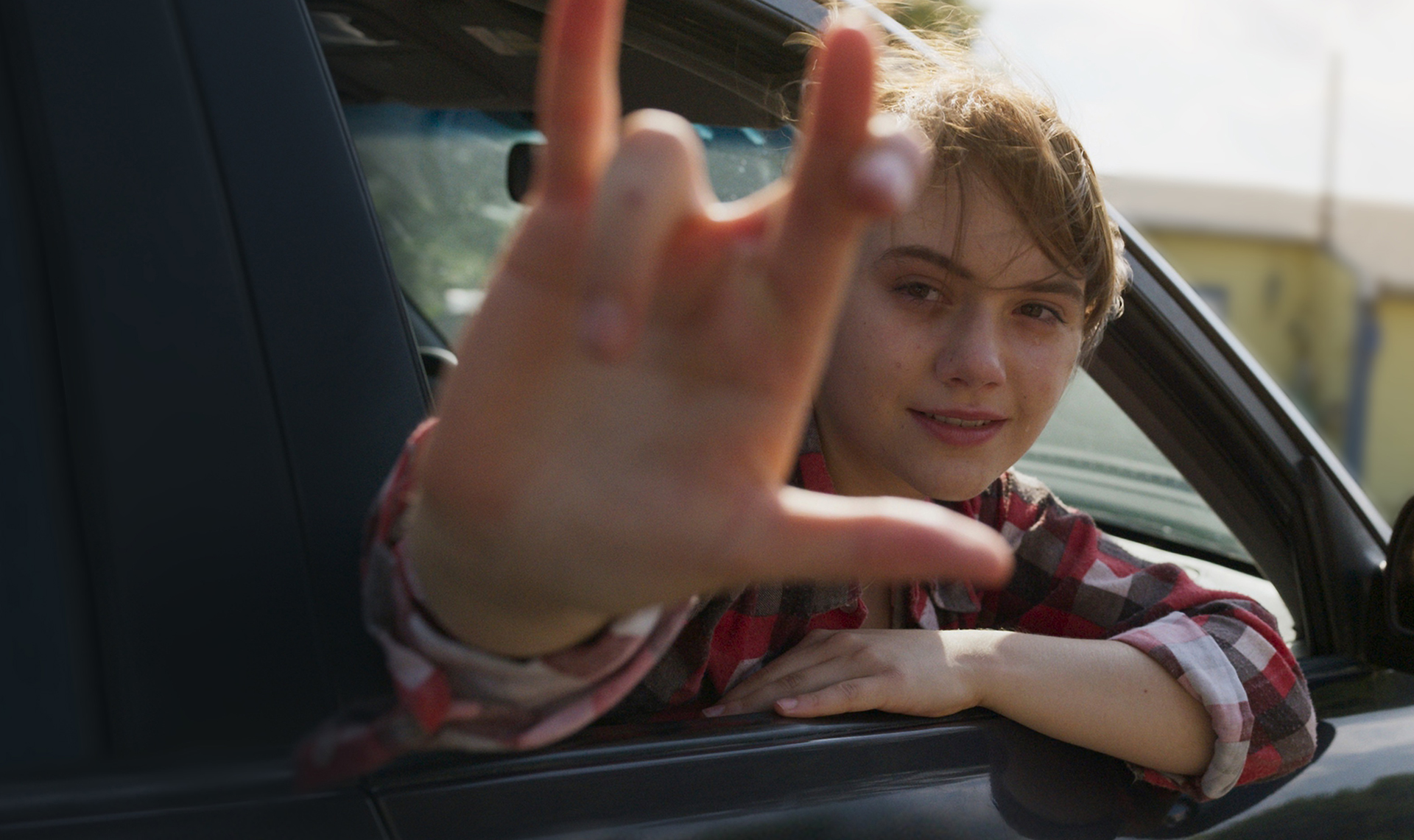 Perhaps, like Ruby and Miles, Joel Embiid and James (or James and Daryl) will find harmony. I wouldn't bet against the Sixers making a postseason run—nor CODA making a statement at the 94th Oscars.
King Richard: Miami Heat
Rotten Tomatoes: 90%
Best Picture Odds: (+2500)
Record: 38-21 (T-1st in East)
Championship Odds: (+1000)
King Richard centers around a long-recognized alpha-male demanding the best possible performance from his muses. For Richard Williams—captivatingly portrayed by Will Smith—this means his daughters, Venus and Serena Williams. Richard has an iron-clad, self-established culture. If you're his protégé, you follow his rules. They might be harsh and antiquated, but they're probably going to lead to success.
Pat Riley—who, like Richard, moved from California to Florida—applies his own manifesto to anybody who signs a contract with the Miami Heat. It works.
BTW, in this analogy, Udonis is Bernthal.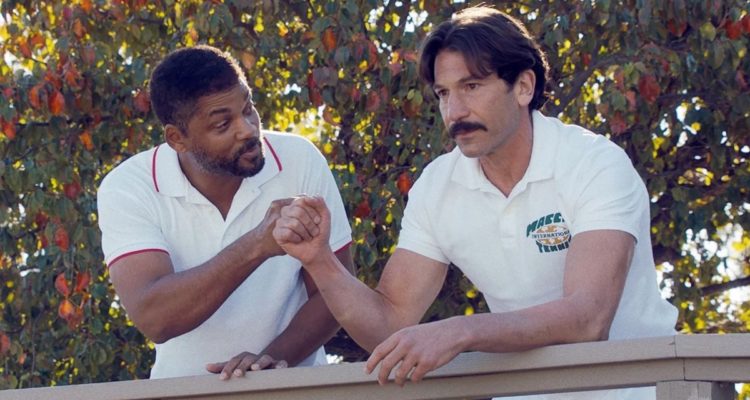 Belfast: Utah Jazz
Rotten Tomatoes: 87%
Best Picture Odds: (+250)
Record: 36-22 (4th in West)
Championship Odds: (+1500)
Kenneth Branagh's Belfast is an autobiographical portrait of a family that is all-good on paper but jeopardized by the world around them. In this case: The Troubles.
Within Belfast exists a coming-of-age story about a displaced, precocious kid (Buddy) who is conflicted about whether to stick it out or seek greener pastures. He partners with a taller friend (Catherine). His father is called "a soft touch" by a Protestant cop.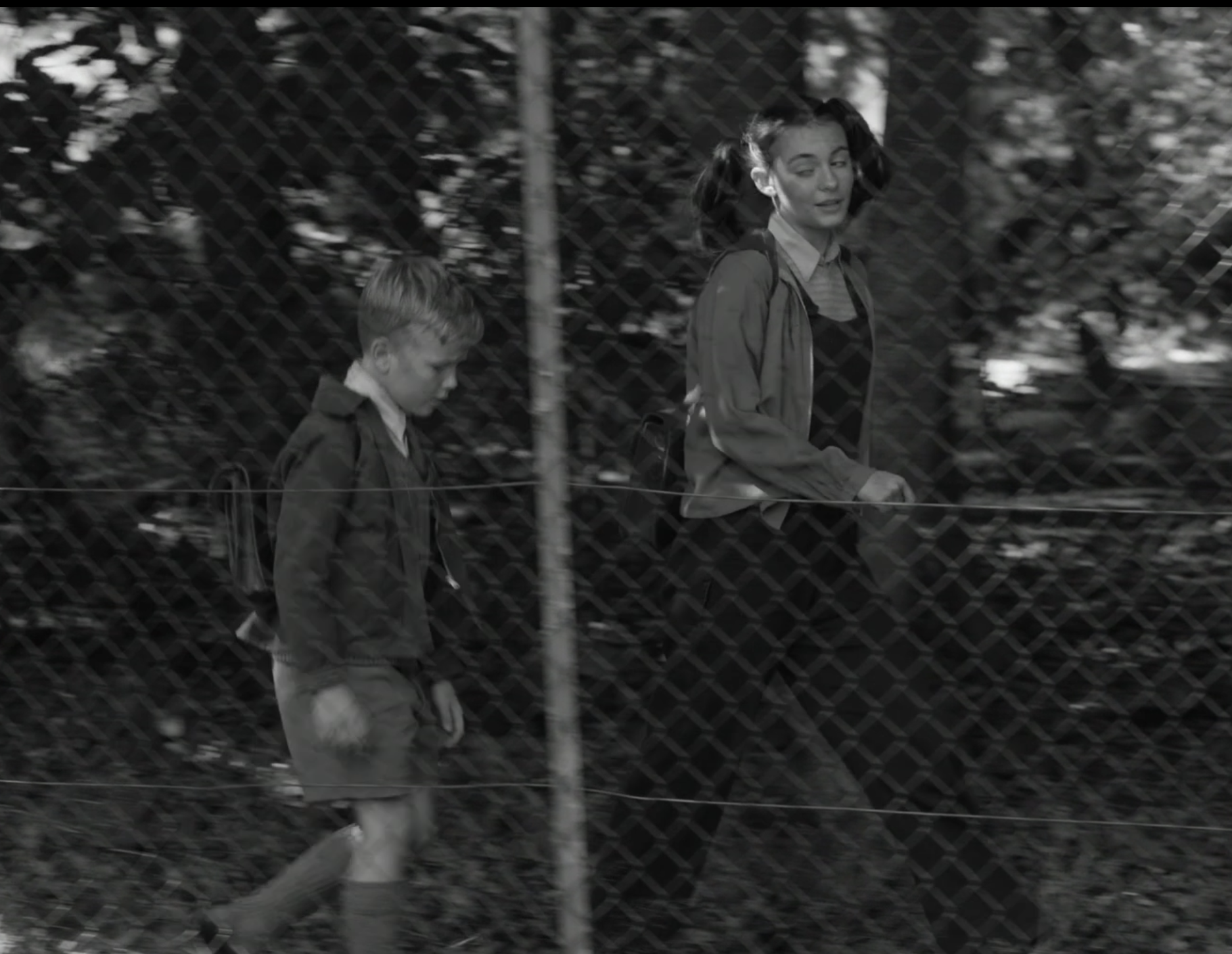 Belfast is about the challenges of everyday life amidst warfare. The Jazz are a well-oiled machine with perfectly working parts, yet they can't quite find peace. Like Branagh's film, they feature a softness around the edges, and, frankly, a lack of grittiness that limits the impact of the final product.
In Belfast, the unnamed family, after a difficult debate, decides to leave their home for England. I couldn't help but think of Spida.
"Go now," Catherine tells Buddy. "Don't look back." At some point, you wonder if somebody will deliver this message to Donovan Mitchell.
Like the Jazz in recent seasons, Belfast has racked up early accolades. Can it win the Big One?
Drive My Car: Chicago Bulls
Rotten Tomatoes: 98%
Best Picture Odds: (+2500)
Record: 38-21 (T-1st in East)
Championship Odds: (+2700)
In Drive My Car—a surprising Best Picture and Best Director candidate—Ryusuke Hamaguchi embraces a tight space (a car) for much of the dramatic action. So does DeMar DeRozan, the engine of the Bulls—a surprising No. 1 seed and MVP candidate.
DeRozan, averaging 28.1 points per game on 51.7% shooting, does most of his work while contested from the midrange—and quite artfully.
He's on a tear, with eight straight games scoring over 35 points, vaulting him into the forefront of basketball discourse. Hamaguchi's film, meanwhile, has racked up a steady stream of nominations, making it an unexpected player in the Oscar race and the talk of #FilmTwitter. The midrange is back in fashion. Why can't the three hour drama be, too?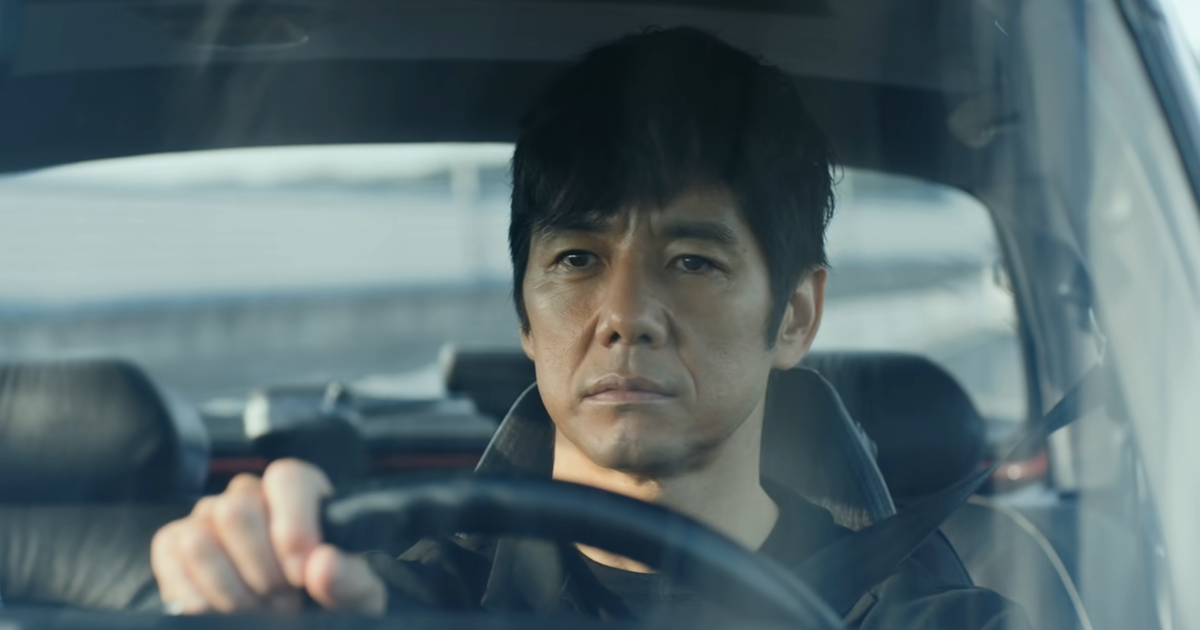 Don't Look Up: Los Angeles Lakers/Brooklyn Nets
Rotten Tomatoes: 56%
Best Picture Odds: (+5000)
Record: LA (27-31, 9th in West), BK (31-28, 8th in East)
Championship Odds: LA +4200, BK +600
I have no business categorizing the star-laden, messy Los Angeles Lakers as contenders. Incidentally, the star-laden, messy Don't Look Up has no business being in the Best Picture conversation. The same goes for the chaotic Brooklyn Nets. Quality aside, all three entities have drawn plenty of eyeballs and made plenty of noise.
McKay's nonsensical "satirical" "allegory" about "climate change" is as formless and absent of artistry as the Lakers and Nets' offenses (I did not like this motion picture). But, due to the sheer pedigree of the cast and McKay—who, incidentally, has a show about the Lakers coming out—one can't totally rule it out of the Big Race. At least L.A. and Brooklyn are unfinished products.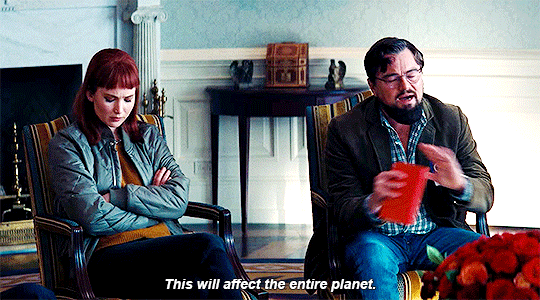 The presently-depleted Nets have lost eight of 10 games. Between debates over mental health, vaccinations, tech gurus, and their Brooklyn residence, they are the current events team. McKay has turned himself into the current events filmmaker.
Like Leo and J-Law's scientists in Don't Look Up, LeBron (and AD) are looking up to the front office for answers. They've been met with disinterest from upper management, so they're taking the show on the road. Maybe an escape plan will unfold. More likely, the situation will blow up in everyone's faces.