One thing about Louisianians is that we love our culture. And as any Louisianan will tell you, our culture mostly consists of three things: great food, great music, and last (but certainly not least): the competitive nature of good ole' sports. 
Athletics have been popular in Louisiana for as long as I can remember. Whether it's the Saints, several LSU team, or maybe even Tulane or Southern, we don't take our sports lightly, and we expect greatness from everyone. So for this piece, I'm going to run down my Top Five Louisiana Teams of All-Time (including both college and pro).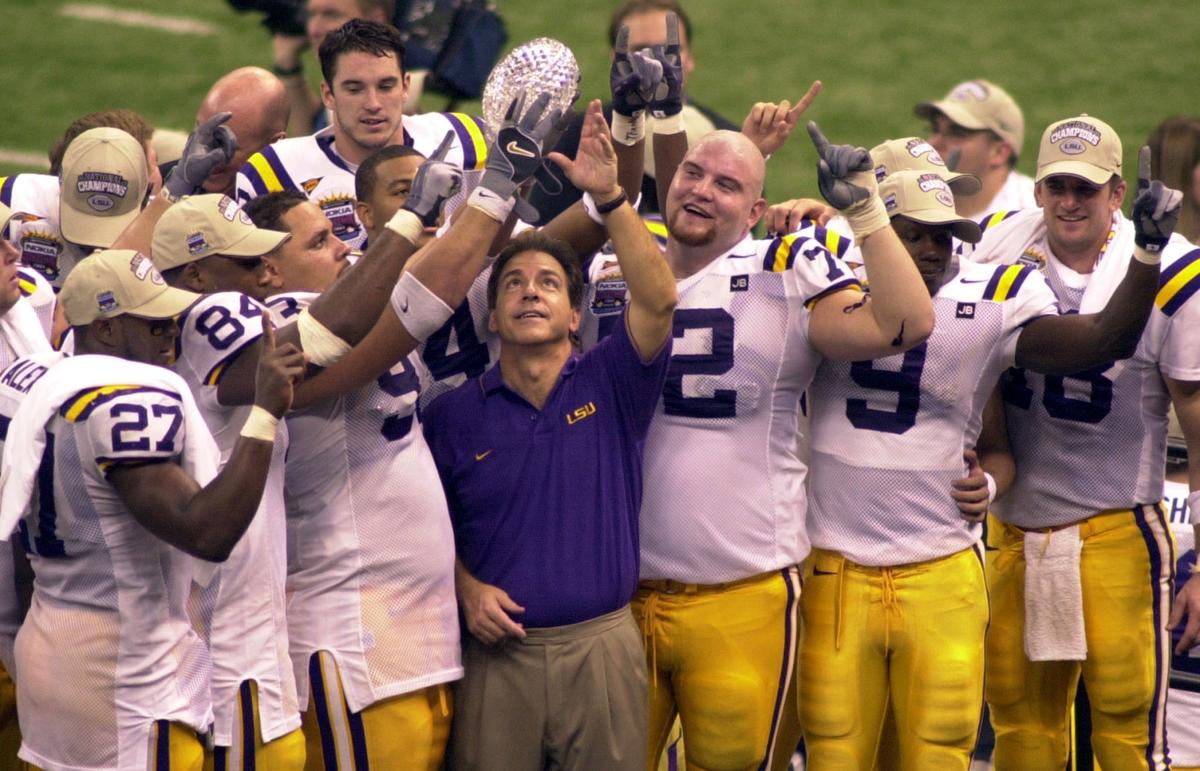 5.) 2003 LSU Tigers

My first team would have to be the 2003 LSU Tigers. This team was ridiculous simply because they had talent up and down the roster; even the coaching staff was stacked. With Nick Saban leading the way as head coach,  the team put together an almost perfect 13-1 season and went on to win the national championship. 
And when I say talent up and down the roster, that's exactly what I mean: you had JaMarcus Russell at QB, Skyler Green, Devery Henderson, and even the great Michael Clayton (with whom I share an alma mater) at the wideout position; and even more unstoppable on the defensive end were defensive backs Randall Gay, Cory Webster, and the great Dirty 30 (our nickname for LaRon Landry). 16 players from the class went on to play on an NFL roster, which hardly ever happens. This was one of the best teams LSU has ever assembled and they would not see success like this for many years to come.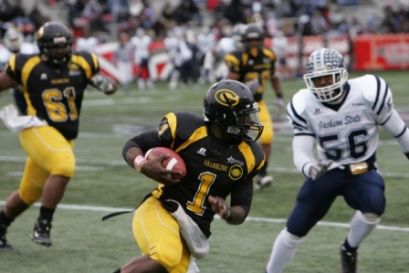 4.) 2001 Grambling Tigers

The next team is a little under the radar, but if you ask any seasoned football head, they probably would mention the 2001 Grambling Tigers. Grambling wasn't put on the map until they had a quarterback by the name of Doug Williams, who played in the late 1970s for the university. He became a standout and was a black quarterback (which wasn't popular at the time). Williams went on to have a good career in the NFL, but later decided he wanted to give back and coach at his alma mater, which he did from 1998-2002. 
Led by quarterback Randy Hymes, and with a little help from running back Kendrick Shakeland, the Tigers managed to get a near-perfect 10-1 record in the SWAC conference. Despite their one loss (which came to Alabama State by a single touchdown), the Tigers held it together and played well enough to secure a SWAC Conference Championship.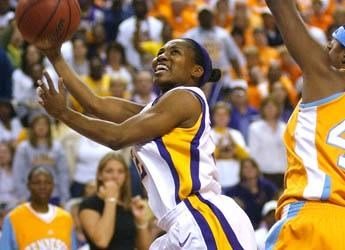 3.) 2005-2005 LSU Lady Tigers

The next team on my list is the 2005-2006 LSU Lady Tigers basketball team. The Lady Tigers were the first women's basketball team I can remember that really became a big deal in my home city of Baton Rouge. They had different types of programs where you could earn free tickets as a way to increase fan interaction, and I suppose it worked because my friends and I were at the games all the time. 
Led by head coach Pokey Chatman, this team was fierce and full of competitors who wouldn't bow down to anyone. To go along with the tough mentality, they added a 6'6" center by the name of Sylvia Fowles, who would later make a name for herself in the WNBA (by far the tallest woman I have ever met), and partnered her with strong-minded guard Simone Augustus. This team had impeccable guard play and was one of the best transition teams in college basketball (averaging over 30 points in transition on the season), but they also knew how to go inside and play big when needed. Sweeping the NCAA, the Lady Tigers put up a record of 31-4, one of the best in LSU basketball history. 
Despite their strong run during the regular season, the team came up just short in the Final Four, falling to the Baylor Bears after holding a 19 point lead going into halftime.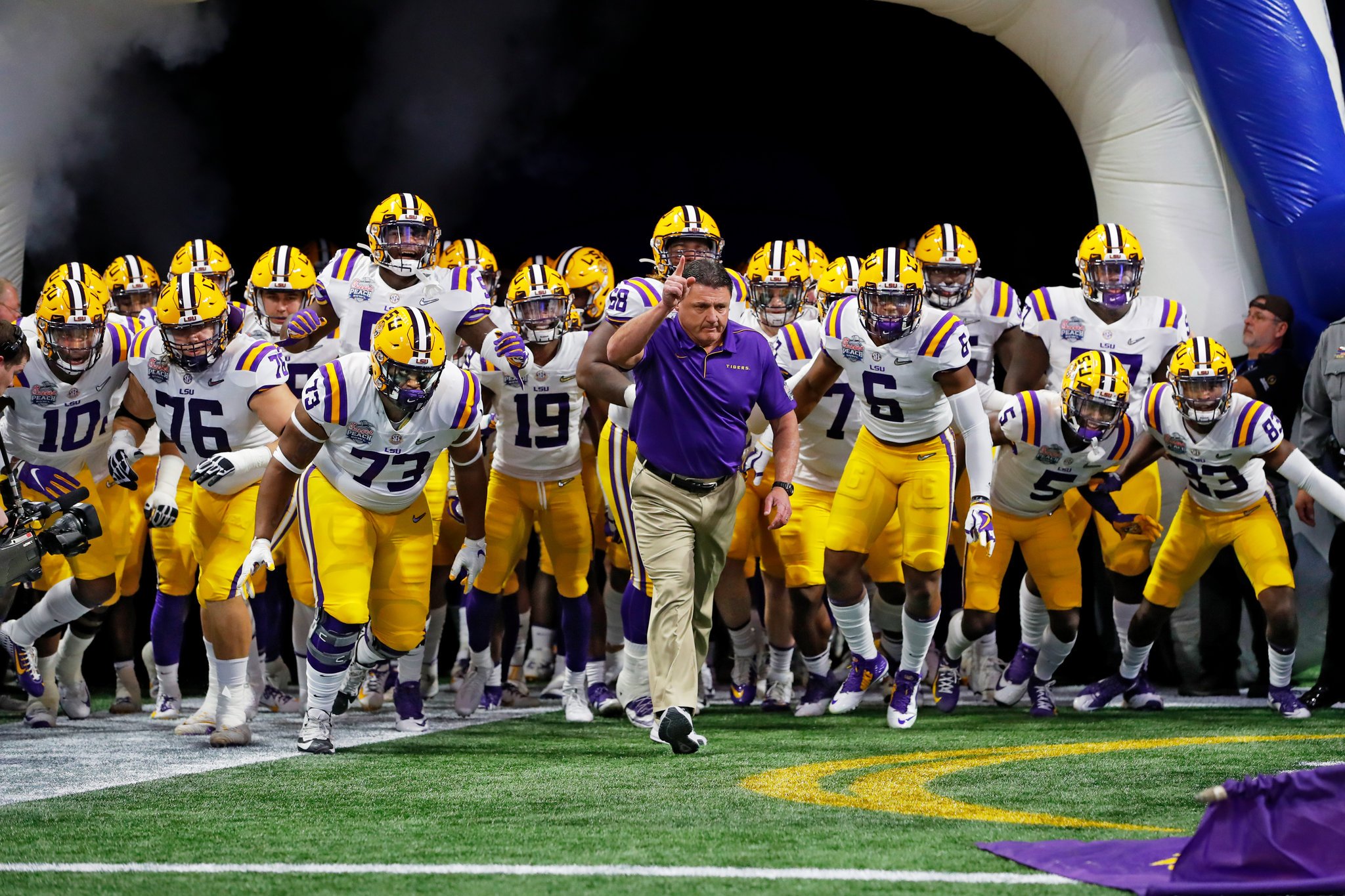 2.) 2019 LSU Tigers

The second-to-last team I want to showcase is considered to be the greatest college football team that has ever played: the 2019 LSU Tigers. Now, I am from the Baton Rouge area and have been around LSU athletics for most of my life, so believe me when I say this team's success was a big deal. To understand why it's helpful to go a little more in-depth about the history of LSU football. 
After LSU won the national championship in 2007, the team sort of hit a wall; they would recruit well in the off-season and land some notable players from big schools, but for some reason, it just never seemed to come together when they needed it to. After the departure of Les Miles following the 2018 season, Coach Orgeron took over. The players vouched for Coach O because they believed he had what it took to get them to the next level. 
This LSU team ran through everyone it played–and I mean everyone. Turning on the game in the second quarter only to see LSU up 24 to 3 was something that we weren't used to as fans. But it wasn't a fluke. This team had so many weapons I could go on for days naming them, but I will just give you a few of the spotlight players who helped take them to a 2019 national title: 
The 2019 Tigers were led by Ohio State transfer Joe Burrow, a QB who could always get the guys fired up and knew his assignments game-in and game-out.

Clyde Edwards-Helaire was often underestimated because he was of smaller stature, but his ability to run and receive the ball made him a dual threat and constant source of trouble for defenses.

The receiving core of Ja'Marr Chase and Justin Jefferson was second to none.

Thaddeus Moss (Randy Moss's son) was a great second option on the field as a big body for possessions.

The Tigers' defense was top three in the SEC with players like Patrick Queen, Grant Delpit, and Derek Stingley Jr, who made their presence known every game and wore their emotions on their sleeves.
This team was so good they did not lose one single game. They went on to win the SEC and national championships in a controlling fashion. This LSU football team tied a record with 14 players taken in the 2019 NFL draft; and those players are still achieving the same production they did on the college level–living up to the team's nickname "NFLSU".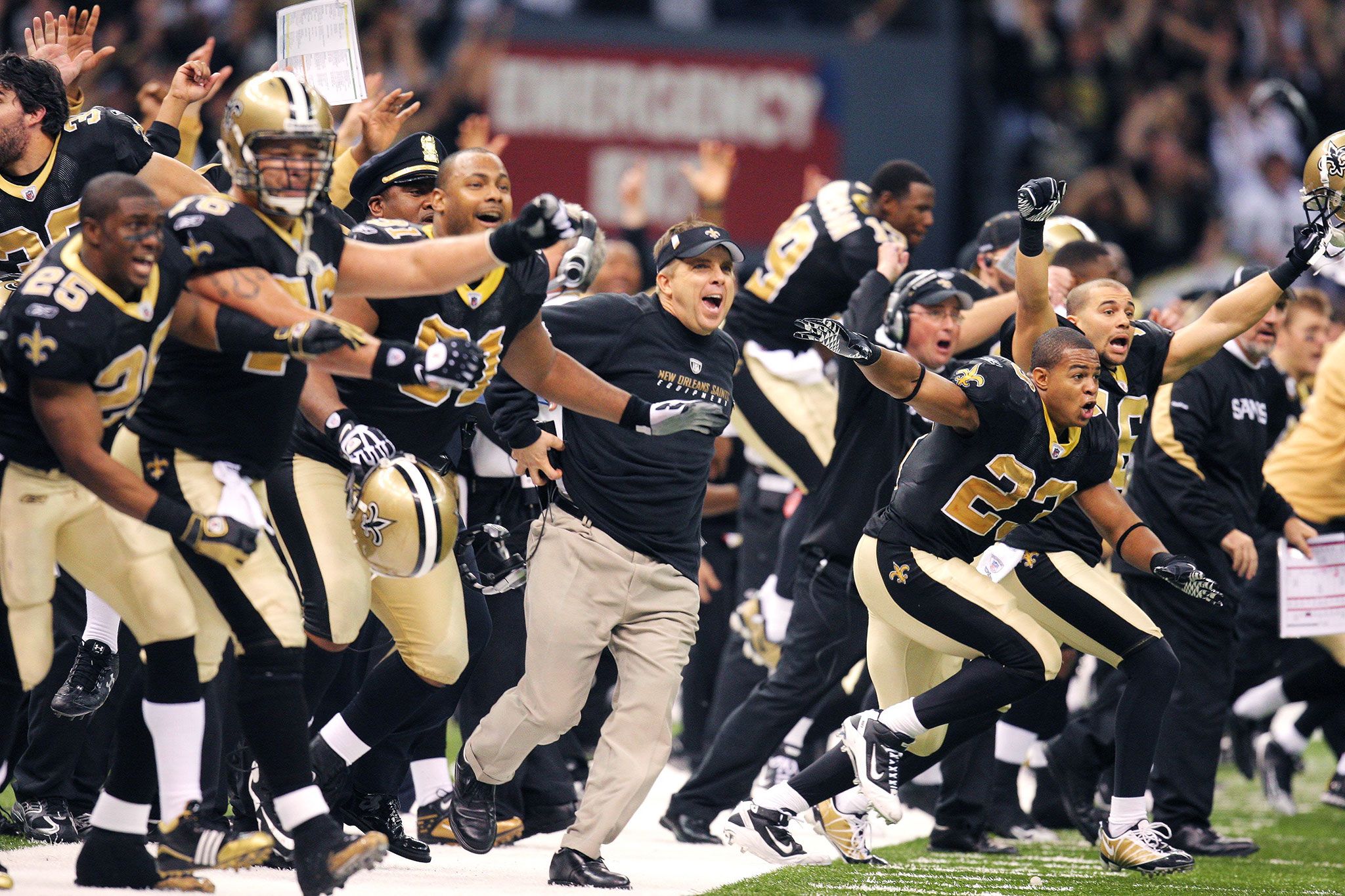 1.) 2009 New Orleans Saints

 Lastly, the undisputed best team in Louisiana sports history: the 2009 New Orleans Saints. For as long as I can remember the New Orleans Saints were not a very good football franchise: they put up numerous losing seasons, didn't have more than a few big-name players, and were clearly missing winning culture.

But with the signing of Drew Brees in 2006 and the acquisition of Sean Payton as head coach, things started to look more positive for the Saints. Veteran Deuce McAllister, who has been with the Saints a few years prior, returned to the team and was ready to get it done. The team also added big-name players such as Jeremy Shockey, Marques Colston, Reggie Bush, and Darren Sharper (just to name a few). 
This was no doubt the best roster the Saints had ever fielded. Finishing up the season with a record of 13-3 (those three losses came at the end of the season because they were resting up for the playoffs), the Saints would go on to capture the NFC South championship before moving on to the playoffs. 
The first playoff game against the Arizona Cardinals featured one of Drew Brees' best performances, in which he threw for over 300 yards and three touchdowns. Next, they traveled to Minnesota to face Brett Favre, on the tail end of his career but still with something in the tank. This was the closest game the Saints had in their playoff run because Brett would not go down easily and his team wasn't to be taken lightly either. 
After a late hit on Brett Favre left him slow to get up, New Orleans clamped down. As time waned, John Carney nailed a field goal to send the Saints to the first Super Bowl in franchise history. 
With our team in the Super Bowl facing the great Peyton Manning, we Saints fans didn't know what to expect. We've been through a lot over the years because the Saints are known for blowing leads and not being able to hold on to win the game. So I can't lie, I was a bit nervous. But once they got their feet settled in, it was a ball game. 
Drew Brees showed us the true game manager he was after being doubted following a rough exit in San Diego. He threw for 288 yards and two touchdowns (also tying a Super Bowl record with 32 pass completions) and to be honest, this was Drew taking it lightly–because in my opinion, he can go for 300 easily. 
Tracy Porter sealed the deal with a late-game interception that was returned to the house for a touchdown and put the Saints up by two scores with just a couple of minutes left. The city was going crazy–I remember all of my neighbors coming outside celebrating, even grown people shedding tears because they waited so long for this to happen. The energy and the vibe of the city had changed. With Hurricane Katrina happening just a couple of years before this, the Saints' win gave the city a new hope, almost like we had something to live for again. And that's why the 2009 New Orleans Saints are the best sports team in Louisiana history, hands down.