In the 1980s and 90s, I spent almost twenty years singing songs about hope, peace, resistance, justice, and love in small venues in Western Massachusetts where I live. I also sang at rallies, benefit concerts, movement events, and all kinds of progressive gatherings throughout New England. Each time, before going on, I experienced a rough bout of intense nervousness and thought: this always takes a pound of flesh—why do I continue?
I knew the answer then, and I am clear about it still: I dragged my body, guitar, song sheets, setlist, and music stand from event to event because it was a way for me to contribute to our movement struggles. On my best days, I was able to lift the spirits of people active in social change work.
Packing up and heading out for yet another event in social justice circles is hard. I am an elder now and no longer playing out. But the question of how activist-performers keep on keeping on intrigues me. So I interviewed three remarkable singer-songwriters who have performed countless times in movement settings and have brought strength, vision, and love to each performance: Evelyn Harris, Marcia Gomes, and Fred Small.
These activist-singers' responses to my questions are honest, illuminating, surprising, and varied. I think you will find many insights and much meaning in what these remarkable people have to say.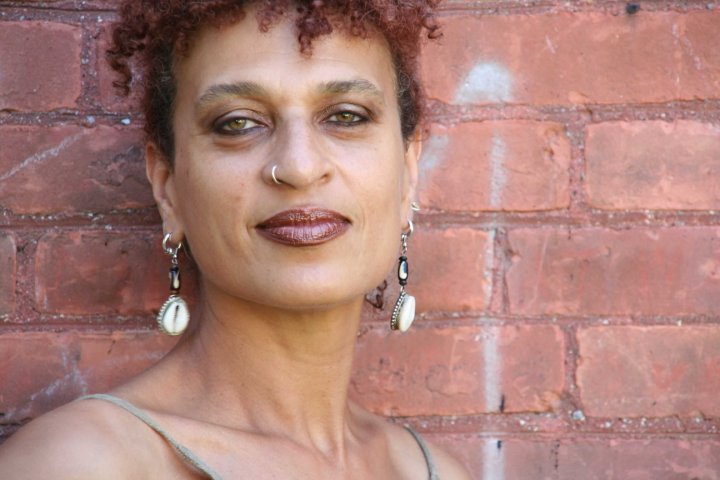 Evelyn Harris is a singer's singer. She started singing at five years old at the Ebenezer Baptist Church in Richmond, Virginia. Evelyn attended Howard University in Washington DC where she studied voice and theatre, and where she encountered Sweet Honey In The Rock. Evelyn was part of Sweet Honey for 18 years as a singer, composer, and arranger, performing all around the world.
In 2002, she moved to Western Massachusetts, where she organized a blues band called StompBoxTrio, directed a choir at the Northampton Community Music Center, and lectured at Smith College and UMass Amherst. Evelyn proudly teaches everything she herself has been taught.
AA: You have performed songs of peace, hope, struggle, and justice for decades—traveling and gigging in all kinds of settings in front of all kinds of crowds…what keeps you going? 
I am sustained by the spirit within me to make the world a better place for people of color, in particular, and for the human race. If I don't, who will? Am I to leave it to someone else, or put my own body/mind/voice at the front? As a teacher, I mentor young people and I encourage both young people and elders to find their voice, then use it to make a difference.
I believe in the power of one—movement struggles do not require a group to put an issue on the map. One voice, one person can make a difference. I never know who or how many are buoyed by the songs I sing, the harmonies I teach.
I am sustained by the women who were on the front lines long before me, the women who found and used their voices to make change. I sing these songs week after week, year after year because we still have a lot of work to do. Every issue keeps coming around in some fashion. We take two steps forward and one step back with every fight we fight.
What is the hardest part of being a performer who sings songs of justice, struggle, and hope?  
The hardest part is being in a business that recognizes only a few artists at a time—there is never enough room for all of us doing the work. We are separated by the number of records sold—now coupled with streaming and downloading.  Record company executives feel they have a finger on the pulse of this diverse populace so they finance benign lyrics and the repeated beats that keep selling.
What advice/reflection/guidance would you give to a younger performer also choosing to travel, sing, and perform songs of freedom and struggle?
I wish I had a wealth of advice to offer young artists, but I can only repeat my answer to the first question: find your voice and use it to make a change. What you hear and what you feel is what you know so trust your gut, your instincts and write what lays on your heart and in your soul. Study the artists you admire and learn everything you can about what inspires them. Then create your harmonic voice singing with them and then… write, write, write. You will discover who you are and who you can become as an artist.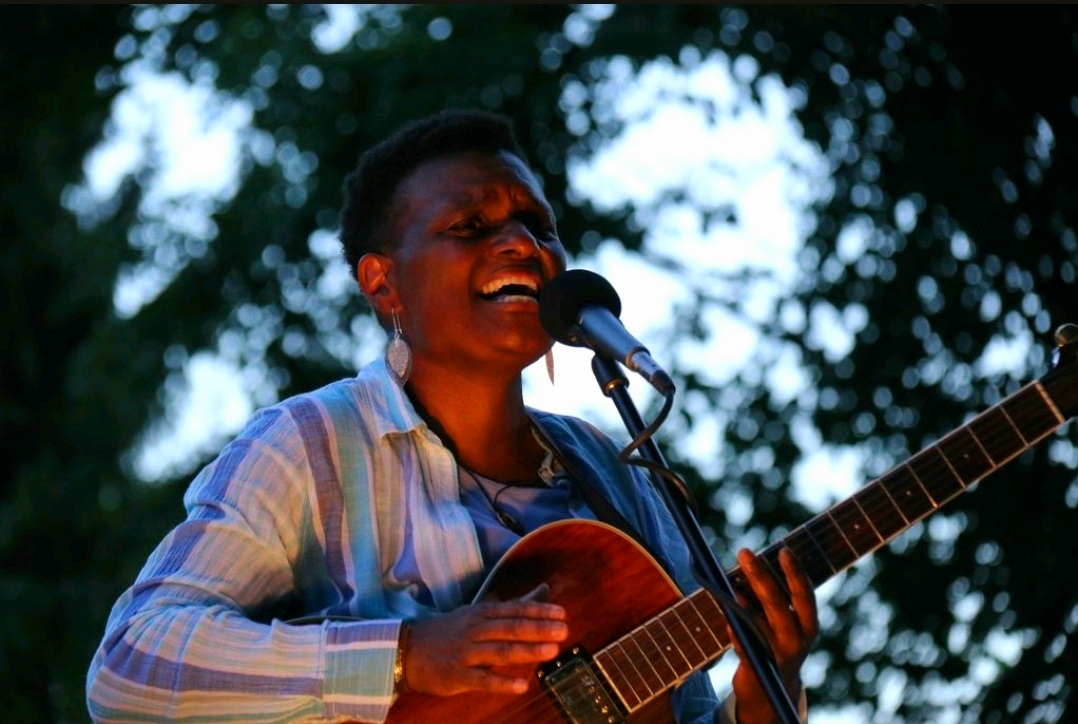 Marcia Gomes is a singer-songwriter and middle school music teacher who lives in Western Massachusetts. A graduate of Berklee College of Music with a degree in voice and songwriting, Marcia has been teaching and performing for over thirty years. Her first album of original songs, "Overcome: Songs of Faith, Love, and Justice" is available at: www.justkeepclimbingmusic.com
You have performed songs of peace, hope, struggle, and justice for decades, what keeps you going?  
Part of what keeps me writing and performing comes from within; I also respond to external forces….both good and bad. I strive to be a better person, to bring more justice, love, and compassion into the world. My songs are like a compass to help guide me home. Some songs arise from my efforts to help my family, some are about combatting injustice in the world. My faith helps me get out of bed in the morning.
My belief in miracles helps me to be brave—to be an artist striving for transformation, not just survival. Our world is filled with sadness and grief. Our elders and youth struggle to find hope. We need miracles, and I am grateful to those who taught me to believe in God and in miracles. Singing my songs for audiences in these difficult times is healing for me and I hope for listeners.
What is the hardest part of being a performer who sings songs of justice, struggle, and hope?  
The hardest part is not letting my own sadness, emotional fatigue, and lack of self-confidence stop me from finishing songs and writing new ones. I am a middle school music teacher, so I need to model this for my students every day. Our creativity can suffer when we are sad, anxious, or depressed. The irony is that songwriting and singing are also healing medicine for our souls.
I honor my sadness and give it space to speak through my music. That means giving it a sacred space to breathe without trying to write the perfect song. I try to appreciate the raggedy, messy art-form of songwriting, as well as the joy of finally finishing a song that truly honors the feelings, message, and experience I have struggled to express. Performing my songs in front of audiences is the final step when the songs are finished. The song you cherish because it comforts you and gives you hope can bring comfort to others while you sing it.
Performing is scary before I step on stage because I'm an introvert, but it is always a joyful experience! The audience helps me remember why I need to keep writing and singing.
What advice would you give to a younger performer choosing to travel, sing, and perform songs of freedom and struggle?  
My advice to younger performers is to keep writing and have fun doing it! Have fun writing bad songs and giggling! Enjoy writing happy songs, sad songs, angry songs, serious songs, parody songs. Spend time with your instrument(s) practicing and playing. Notice your mistakes and explore them. Some of my strongest songs showed up when I accidentally played a wrong chord or sang a wrong note. Keep singing your songs and don't be afraid to experiment with new arrangements, instrumentation, etc. Have fun!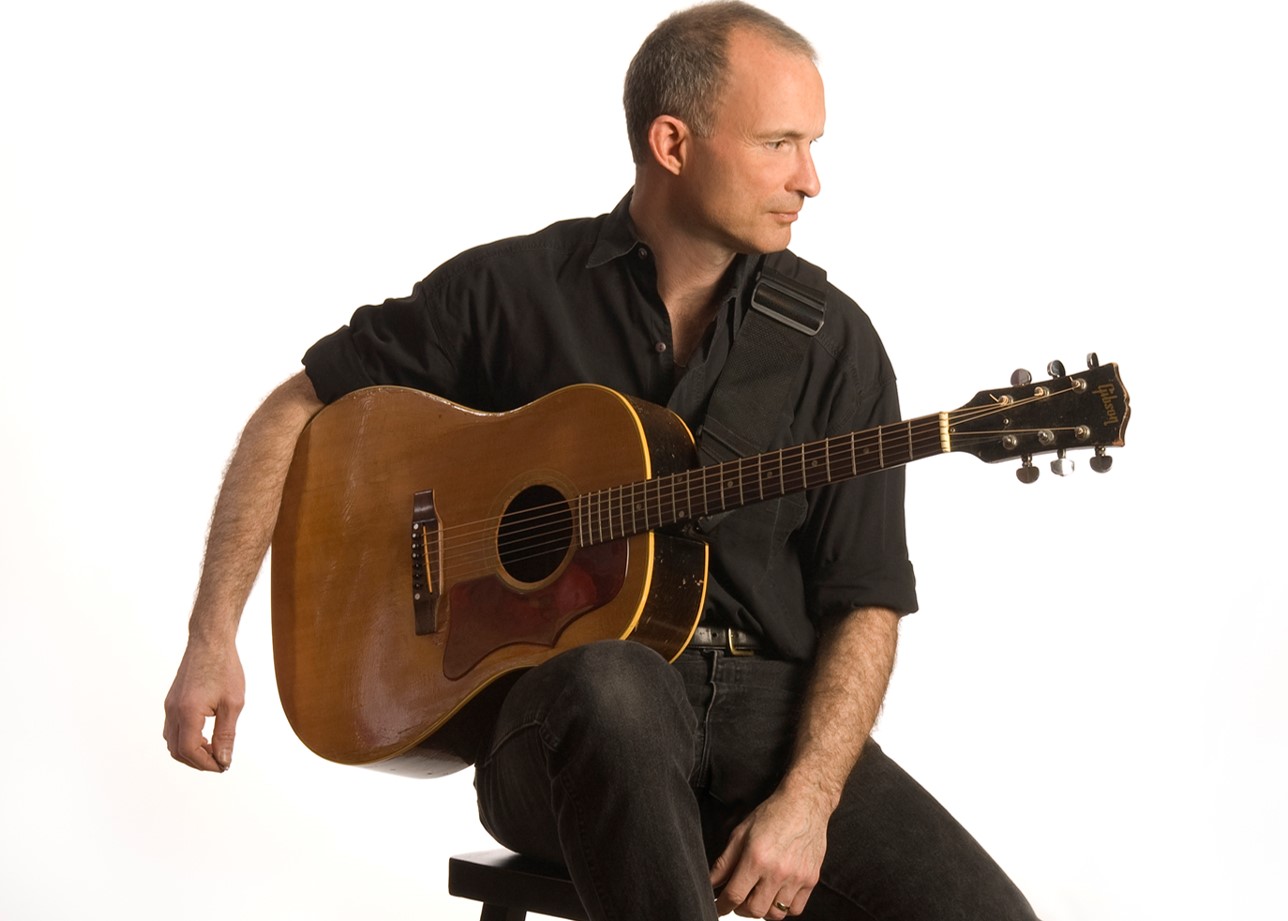 Fred Small is a Unitarian Universalist minister and climate justice activist. From 1980 to 1996, he toured internationally as a singer-songwriter. Fred released seven albums on Rounder, Flying Fish, and his own Aquifer label. Pete Seeger called him "one of America's best songwriters."
You performed songs of peace, hope, struggle, and justice for decades…traveling, gigging, performing in all kinds of settings in front of all kinds of crowds.  What kept you going?
I was fortunate in the timing and privilege of my birth. The timing: early childhood in the Eisenhower era, when I was taught that the USA was the best country in the world, "with liberty and justice for all," then coming of age in the 1960s, when I learned that this was a lie but retained a JFK-inspired conviction that what was wrong could be made right. The privilege: growing up as a straight white cis male in a middle-class family descended from old money, I felt both a responsibility to serve and the confidence to lead.
When I was 7 years old, my father brought home a Kingston Trio album. I fell in love with their energy, harmonies, and innocent optimism that matched my own. Learning to play guitar, I discovered Pete Seeger, the Weavers, Odetta, Joan Baez, Peter, Paul & Mary. By the age of 11, I was singing Tom Paxton, Malvina Reynolds, Phil Ochs, and Bob Dylan at a local coffeehouse. The music was a political education!
What sustained me as a touring performer was the support, appreciation, and love of the folk, peace, and justice communities and the satisfaction of being a cultural worker: a singer-songwriter in service to movements for social change. (A less kind interpretation is that performance fed my addiction to approval.)
What was the hardest part of being a performer who sings songs of justice, struggle, and hope?  
The hardest part for me was creating community through music night after night, pouring my heart and soul into each show, then crashing after the adrenaline wore off (often numbing my feelings with sweets or potato chips, fortunately not drugs, sex, or booze), and moving on to another town to do it all over again.
I never made enough money to support a road manager, let alone a band on a touring bus, so it was just me behind the wheel, driving for hours with only the radio for company. It was a lonely, emotionally draining existence. It's not surprising that my next vocation was as a parish minister embedded in community!
What advice do you give to younger performers also choosing to travel, sing, and perform songs of freedom and struggle?
I wish more singers were also song-leaders, inviting people into the egalitarian, communitarian power of singing together rather than trying to impress them with their vocal or instrumental skill or the cleverness of their lyrics. My models here include Bernice Johnson Reagon, Ysaye Barnwell, and Yara Allen—extraordinary musicians dedicated to empowering others to sing rather than to elevate themselves.
Not every song needs to be a singalong, but a song meant for group singing has to be simple both musically and lyrically, with plenty of repetition, while also melodically engaging. As Pete Seeger used to say, "Any damn fool can get complicated. It takes genius to attain simplicity."