Cementing his status as a hip-hop savant, YoungBoy recently released "I Hate YoungBoy". On the track, YoungBoy addresses beefs and fallouts while name-dropping various artists he has worked with. Lil Durk, Gucci Mane, Lil Baby, and Boosie Badazz all catch strays, and if I am missing anyone else in this lyrical onslaught then please comment below.
They say if you burn bridges, you best know how to swim. At this point, it is pretty damn clear that YoungBoy doesn't have a problem standing alone under his neon green Never Broke Again flag.
Fresh out the feds (he's back in court soon), YoungBoy started the year off releasing Colors, yet another one of his projects that went #1 on Apple Music. YoungBoy Never Broke Again, FKA NBA YoungBoy, has grown from a Baton Rouge sensation—dubbed Louisiana's next big star—to a modern-day rockstar leading his generation through hip-hop.
His aggressive passion, thugged-out persona, and "me against the world" attitude have catapulted him to heights that most in the music industry did not see coming.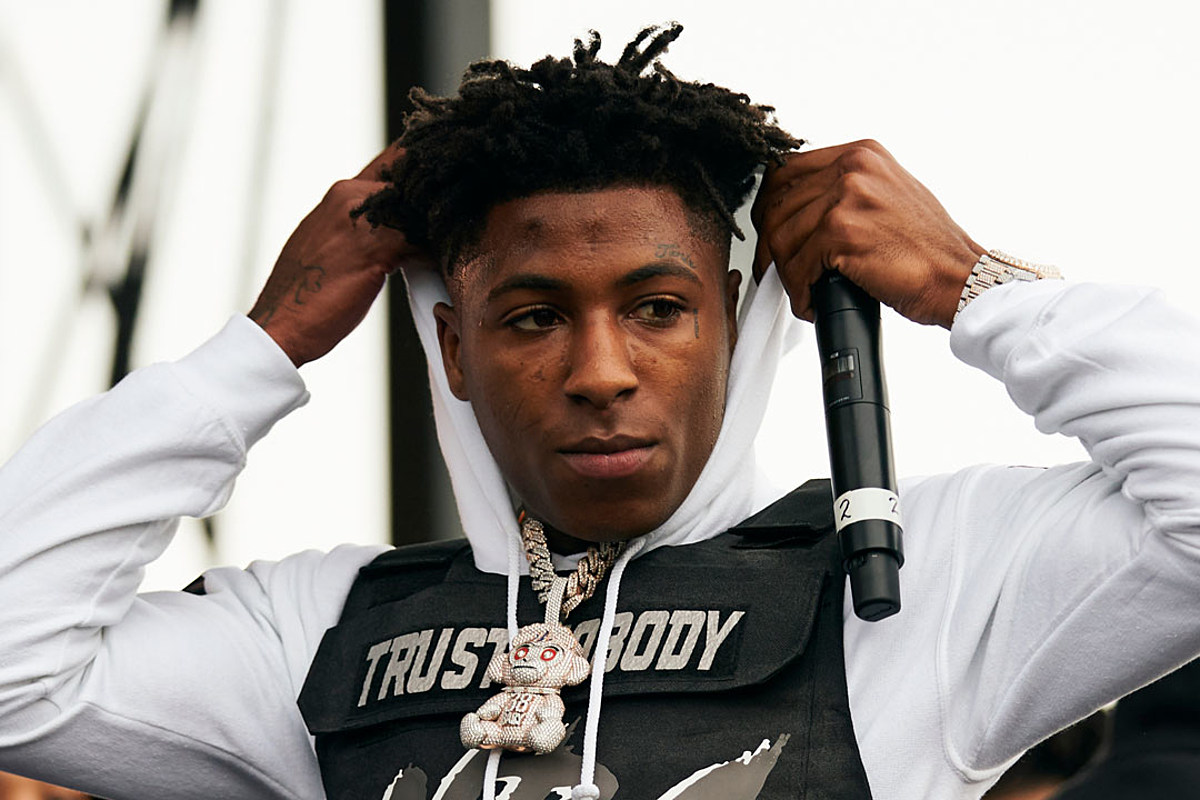 At only 22 years of age, YoungBoy's sheer volume of music available online, and the influence he has on the youth, is amazing. It is staggering to imagine just how much further he can take his career if he keeps this momentum, and what that means for the Never Broke Again movement.
YoungBoy is (very publicly) looking forward to ending his tenure with Atlantic Record. Their contract is up after the scheduled August release of his fourth studio album, The Last Slimeto. Atlantic seems reluctant to let one of their stars go after achieving #1 artist status on YouTube, among other accolades, over and over again.
YoungBoy knows they need him more than he needs them. He recently posted on Instagram that if Atlantic wants him to stay home, they need to offer up at least $100 million.
Young artists are often trapped in contracts that they can't get out of, or simply don't know their worth. That $100 million number might've been chosen to shock, but he also has a point. Here is why YoungBoy can make such demands.
"I did it all without a Drake feature!" —Mac Miller
YoungBoy is doing Drake numbers streaming-wise without ever having to be carried by the Canadian icon, which in 2022 is pretty big. "Give these niggas the hook, the verse, even the look. That's why every song sounds like Drake featuring Drake"
"38 Baby" managed to dodge certain cliches by using YoungBoy's own raw talent.
That raw talent is something else; if you take Drake's vulnerability, Makaveli-era 2pac's thug passion, Lil Wayne's work ethic, and sprinkle in that Trill Family homegrown influence, you've got YoungBoy Never Broke Again.
These attributes have YB's streams catching up to Drake. While Drake is currently sitting pretty, clocking in 8 billion streams on-demand for 2021, YB just reached 1.3 billion streams this year. Who knows what his August release will reveal, on top of the newly released Green Flag Activity, the NBA camp's most recent compilation album.
2pac had the Outlawz, 50 Cent had G-Unit, and YoungBoy as the Quarterback to Never Broke Again is showing promise to be another dominant rap crew. With controversy surrounding some of the crew's members—his second in command, Quando Rondo, was recently involved in the self-defense murder of King Von—YoungBoy continues to implement his influence on the rap game as he keeps the ship afloat.
Green Flag Activity is Never Broke Again's fourth compilation since 2017's Extortion Season. YB's solos usually carry the comps, but Quando's intro is immaculate as he slides on a Baton Rouge-esque beat.
That said, YoungBoy murdered every verse he put out. Especially his solo track, "Sexin Me." YoungBoy is insourced for features, and despite some rumors that Never Broke Again may be blackballed, the crew continues to grow in-house with their style of today's standard for that gangsta stuff.
Safe to say that YoungBoy's success, and his demand for that $100 million not really being that outlandish, is due to the die-hard fans. He has those in spades. The saying "YB Better" stems from a loyal fan base most artists would dream of having.
A crowd of wellwishers waited to see him outside of his court appearance on July 14th. One fan is even working to create an app to help YoungBoy monetize his music outside of his label and keep him connected with his fans.
Even at his young age, YoungBoy has made his music, and the energy that surrounds it, so powerful that his fans want him to succeed at all costs. Love him or hate him, it is objectively remarkable how one's core following can seemingly limitlessly carry a career.
YoungBoy has officially overtaken Eminem online, breaking the record of having the most videos with over 100 million views on YouTube. He outscores the best-selling artist in hip hop. This is beyond huge. YoungBoy's unique influence in the rap game today is something seldomly done and is incredible to watch from the outside.
YoungBoy recently said in a text message that The Last Slimeto would be his last album; he is not feeling the rap game anymore. He has a lot going on. However, you can't knock this guy's hustle. If he stays committed to music, with all that he has done so far at 22 years old, taking the independent route would probably be best for YoungBoy.
His fans will continue his successful journey in music and the NBA camp could be one of the most successful independent rap labels of a generation. Thanks a lot, YoungBoy. It's fun to watch you win.