Heat vs. 76ers // Monsters, Inc.

Miami and Philadelphia have all the right factors that make a series go off the rails. Two outspoken leaders (Embiid and Butler), a polarizing second fiddle (Harden, Herro), and a plethora of feisty supporting cast (Adebayo, Tucker, Lowry, Maxey, Harris, Thybulle). This has all the makings of a chaotic second-round series with multiple ejections, Twitter beefs, and hard fouls.
Surprisingly, what we've seen so far is mostly tame. Outside of Harden suddenly deciding to try in Game 4, the series has left us on the edge of our seats for something that hasn't happened.
To make this cinematic, there's something Lynchian about it all. I never thought I'd be watching an Embiid vs. PJ Tucker post-up and feel existential dread, but here I am. Waiting for all hell to break loose, and I'm starting to think that the hell wasn't there to begin with.
This brought me, weirdly, to the opening scene of the animated classic Monsters, Inc. We're shown a legitimately scary moment with a child waking up and anticipating a monster coming from his closet. For a kid's movie, the scene uses some overt horror tropes with shadows, sound, and the actual fear in the child's eyes. In the end, the monster appears to embarrass himself in classic animated slapstick fashion, ultimately playing for laughs.
Watching this while I was young, I expected the absolute worst. I wasn't privy to the logic that Pixar couldn't actually show anything horrifying. To me, this was real terror manifested on my childhood home's TV. Though Miami vs Philadelphia lacks the horror elements that Monsters Inc presented, it seems to have all the pieces to build into a frenzy but remains in a bland state. Not incapable of great games, but it's definitely the series fans are least invested in across the board.
Suns vs. Mavericks // Unbreakable

Two slow-moving teams that know their strengths and weaknesses perfectly. They're both smart, and understanding of how to hit the opponent where it hurts. That said, one team is clearly better than the other. In our cinematic interpretation, one is literally unbreakable.
This marks the second time I write about Unbreakable on this site, and I'd be surprised if it didn't get a third paragraph somewhere down the road. The movie is a masterpiece, in the same vein as Chris Paul's 28-point Game 2.
I liken David Dunn's slow-burn fight scene (that doesn't even feel like a fight scene) against an equally massive man in an orange jumpsuit at the movie's conclusion to the Luka vs. CP3 chess match we've gotten to watch. Dunn and the orange man fight, but the orange man never truly sniffed a chance at victory. The Phoenix Suns are unbreakable, their regular-season track record proves it.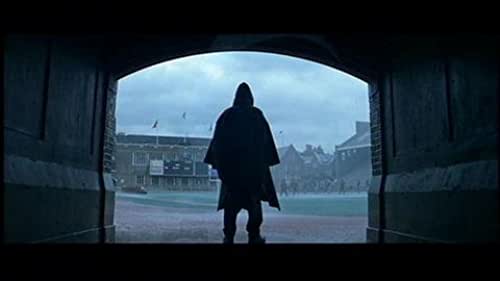 Grizzlies vs. Warriors // Fargo

The Memphis Grizzlies like to run. The team has a collective superhuman athleticism and a magnetic joy for the sport. Games are quickly turned into a track meet as opponents get chased off the court.
If you've watched any NBA basketball in the last five years, you know how the Golden State system operates. It's a fantastic playbook with the game's most brilliant players running it. Most of what makes the Warriors great is their half-court offense and how effortlessly it's executed.
These two teams represent polar opposites in the NBA offense spectrum. We could equate this series to every generic buddy cop movie dynamic of the last three decades or a unique hero vs. villain story with different backstories. That would be lame.
Give me Steve Buscemi and Peter Stormare's comedically violent relationship in Fargo. Buscemi plays Carl Showalter, a frenetic, strung-out hitman. He appears to be scatterbrained at times, getting himself into deeper trouble due to his own actions. His older counterpart, Gaear Grimsrud (Stormare) has been in the business longer. He's jaded, stoic, and works like a train on tracks. Grimsrud has had a long history of this job and doesn't seem distracted by Showalter's antics.
The young Memphis Grizzlies are Carl Showalter. They're just getting their feet wet in high-stakes games, it's only bad luck that they had to play the NBA's lineal champ along the way. The Warriors will win this series and should win easily. Prepare for Memphis to be put through the basketball version of a woodchipper within 6 games.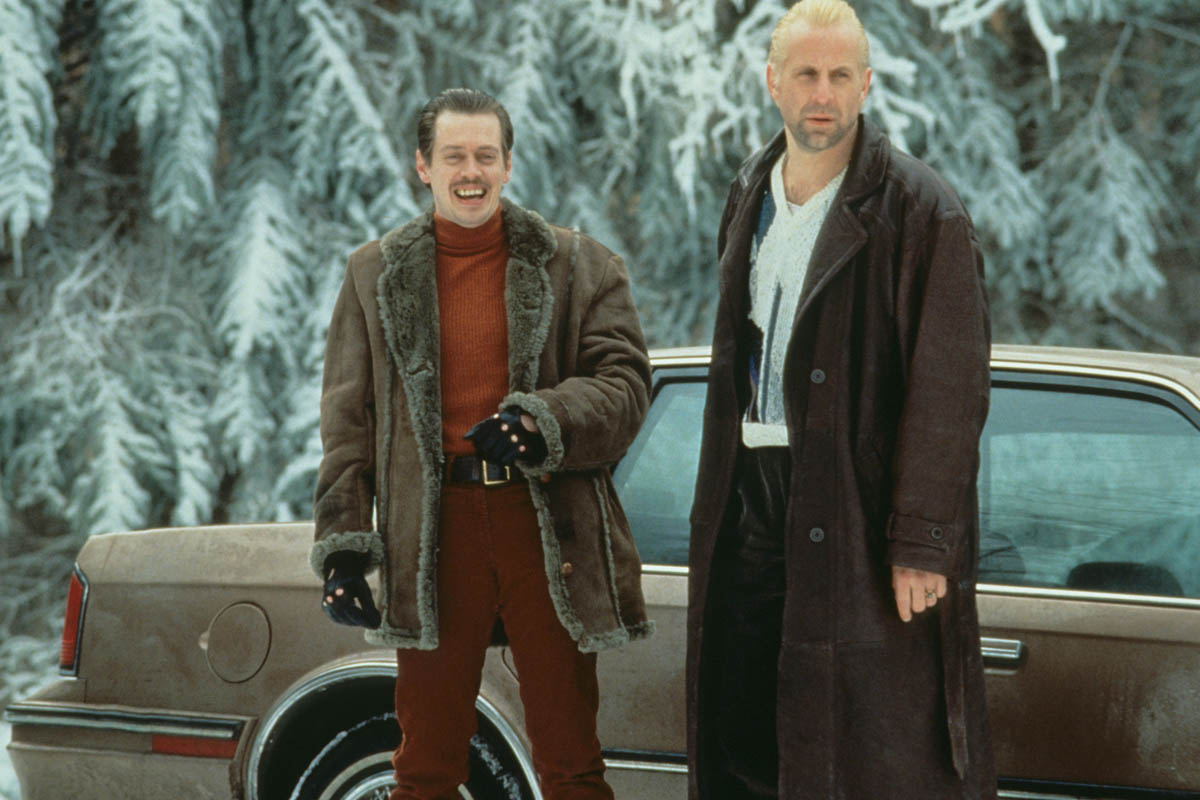 Celtics vs. Bucks // No Country for Old Men

In a loaded east, it has felt like the Boston Celtics and Milwaukee Bucks were on an inevitable collision course.
As such, I point to the iconic coin flip scene from No Country For Old Men. Javier Bardem's terrifying performance as Anton Chigurh comes to a blistering peak as he intimidates an elderly gas station clerk. This scene is a masterpiece and could be a short film by itself. My association of it with Boston vs. Milwaukee is less of a direct characterization of the players to the actors, but more of the feeling the scene gives you.
I feel overwhelmingly anxious with both. It's the feeling that whoever blinks first takes the game, just as I don't blink watching it. Whoever comes out of this series alive will have a stranglehold on the east. I have no idea who will, but I won't be able to look away until I find out. Seems like a coin flip.