We are back like Jordan wearing the 4-5!
MMH is back! The NBA is back! I turn 37 today so I have to be careful about my back! This is all very exciting. OK, not that last part, but I'm never talking about it again. Last week, the Dallas Mavericks and The Minnesota Timberwolves kicked off the NBA season in the most logical and not sketchy of places, Abu Dhabi, and then yesterday the real preseason kicked off here stateside.
As I look ahead to the NBA season, one issue jumps to the forefront as the primary point of interest this year: injuries. Injuries fall second to trades when fans and writers discuss the league and they vault to first when factoring in their importance in deciding the outcome of games. The playoffs feel more and more like a roulette wheel of who can stay the healthiest.
The league has even changed the rules this year to state that teams cannot rest two star players for the same game unless they are injured. There are other aspects to the rules ensuring that stars play in nationally televised games and that teams do not shut down healthy stars to tank a season. Last season Kawhi Leonard looked like a top 5 player in the league until he was gone like a magician ducking out on a dinner check.
The Celtics were in a heated battle with Miami until Brogdon went down and Tatum injured his ankle in game 7. Klay Thompson and Kevin Durant on the 2019 Warriors. Kyrie and Love on the 2015 Cavaliers. Keeping players healthy has become THE competitive advantage in the NBA. Kawhi may as well have trademarked load management.
With all this focus on health and making sure that the regular season is still interesting to the fans, I came up with a fix that might help some of these teams keep their stars fresh and still provide as close to a consistent product as possible. When thinking about how valuable all these stars are to their teams, I turned to for inspiration from another industry where stars matter above all else. No, not astronomy– Hollywood.
Movies have been protecting their superstars since before they could record sound. When a stunt is too dangerous for the movie star to attempt, the production uses a double. Sometimes it works seamlessly…and sometimes it doesn't.
Still, my brilliant idea is that the NBA should adopt this concept. Here is how it would work:
Teams can sub in NBA stuntmen to play those random Tuesday night games in January to keep their superstars fresh. The players should have a similar game, size, and or/style to the player they are taking the place of. Of course, teams are able to use extensive makeup and wardrobe to complete the swap.
Get the fans drunk enough or obscure the broadcast with quick editing and you are good to go. Stuntmen can't be true stars in their own right and are preferably bench players who their own teams wouldn't miss. I've laid out a few options for those top-tier players and who their personnel departments should consider casting.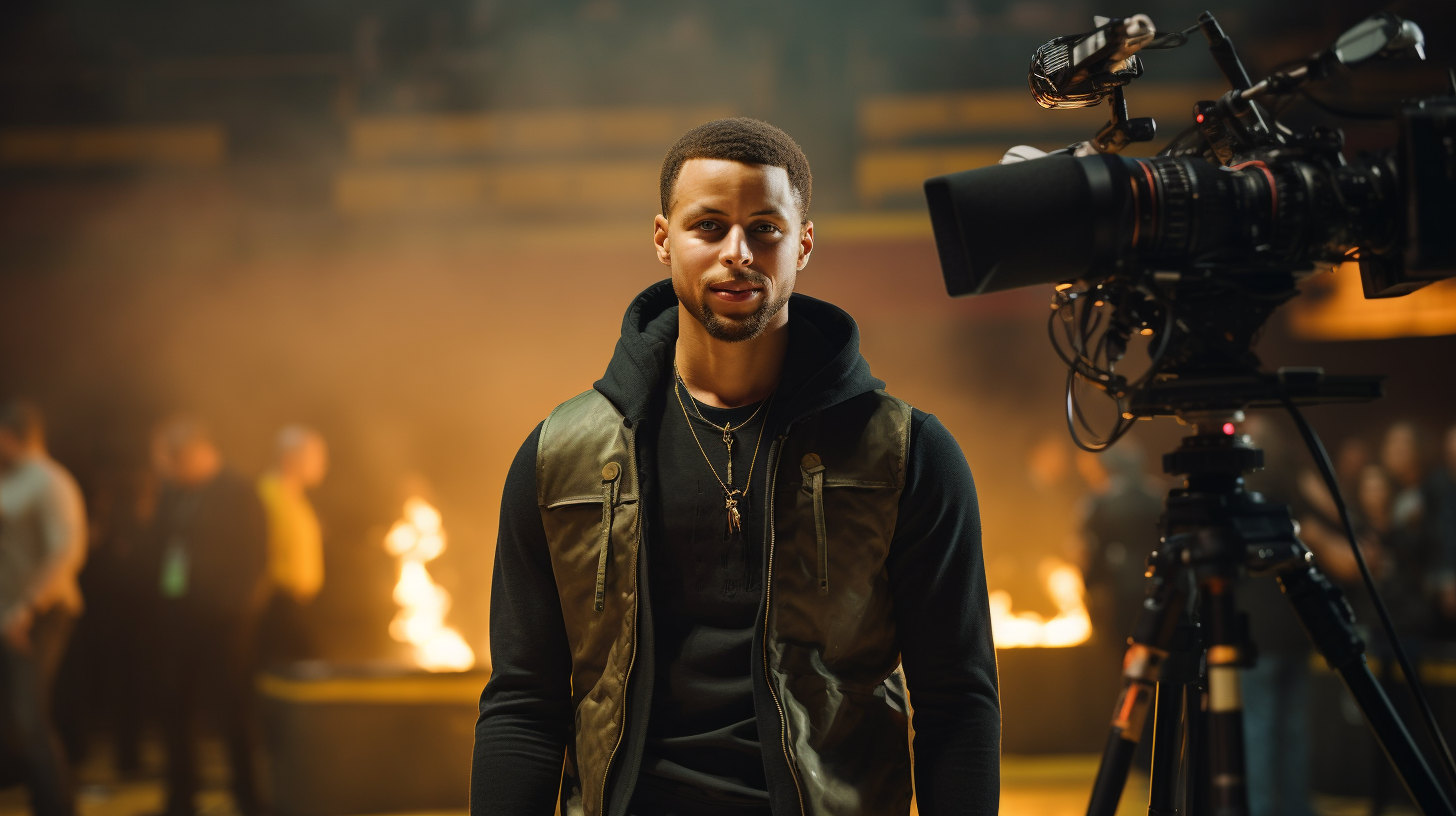 Steph Curry/Seth Curry
Steph is vital to the success of the Golden State Warriors and they can't risk him tweaking an ankle guarding Javon Carter on a back-to-back. So in comes his double, Seth Curry. I started with this one because it is the best proof of concept as it was the easiest to come up with. The only drawback is that Seth is a part time starter for the last couple of years. The makeup and wardrobe departments would not have to do a lot to help the swap.
Both Curry's are career 43% three point shooters. Seth has been largely asked to be a floor-spacer, but has shown flashes of being able to do a little more creative, particularly in his short time in Philadelphia. This can be like a less morbid Paul Walker in Furious 7 situation.
Victor Wembanyama/Bol Bol
Wemby is the most-hyped prospect since LeBron James. And he's built like Bambi. I have seen the impressive videos demonstrating his flexibility, but we still need to protect this guy so he can impact the league for years to come. Bol Bol is YouTube Wemby. If you just watch highlight clips of Bol, you might wonder what the big deal is about the guy in San Antonio. This is perfect for an NBA stuntman. We do not need him to play that way for a whole season, we just need a flash of it here and there.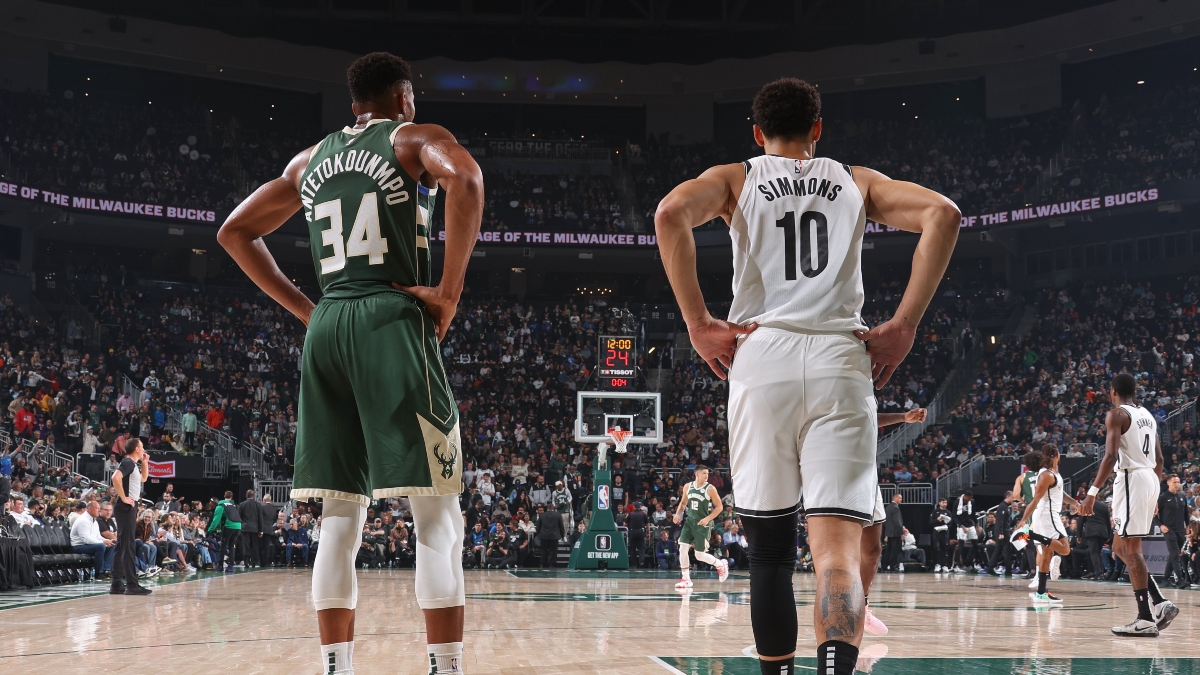 Giannis Antetokounmpo/Ben Simmons
Now bear with me. Simmons is a little smaller than Giannis and he has mostly refused to play in NBA games in the last two seasons, BUT I think he can make a good stuntman for the two time MVP. They both shoot lights out around the rim (yes I realize that Simmons' most famous play is one in which he passes up a shot at the hoop, I'm just speaking statistically), they are a real handful when they have a full head of steam on the fast break, and they both can be lock down, versatile defensive players. Maybe this is the perfect way for Simmons to get his groove back? No? You don't like this one?
Jayson Tatum/Rudy Gay
This comparison may be more of a thought experiment than one that would work in play. Rudy Gay is entering his 18th year in the league so at this point expecting him to swap in for Tatum even for one game might seem like a stretch. But Tatum has become the player that I thought Gay had a chance to become. They are long wings with smooth offensive games. They can score from all three levels and act as versatile defenders all over the floor. Gay's three point shot came and went and he was never the tenacious defender that Tatum is, but this is a good place for a stuntman since he doesn't have to bring it every night. Gay had all the talent at his fingertips, it just felt like some piece was missing to put it all together.
Nikola Jokic/?
Nikola Jokic is the Tom Cruise of the NBA. Every name I could throw out as a possible stuntman left me wanting. The closest I got was Domantas Sabonis, although the person I really wanted to put was his father, Arvydas. However, Jokic is an elite three point shooter and that is one of the things that makes him so unique. Even Sabonis' playmaking feels more robotic than the fluidity of the reigning champ. I would also have to qualify that Sabonis is a star in his own right and therefore can't be a stuntman.
Alperen Sengun of the Rockets should also get a shout out here, but he doesn't have the size and is a key cog in the Rockets rebuild. Jokic is a truly unique talent and person as evidenced by his scorched earth path to the championship last year and then disappeared as soon as the parade was over.
Joel Embiid/Goga Bitadze
It was certainly a challenge to find someone close to Embiid's mountainous size while retaining his diverse skill set. He's a monster on the elbow with his faceup game. He is a dominant low post player and he can step out and hit a few threes. When he's plugged in on defense, he's a game changer. That's a lot of variables. So I had to ignore the moral question of how exactly the makeup artists might make Goga pass for Joel. Goga is another giant who, while not the shooter that Embiid is, he's at least willing to take some shots. He's got comparable defensive numbers per 36 minutes. No other bench option could replicate Embiid's imposing presence.
I think this is a foolproof proposal. Teams can skirt by the new rules and keep their players fresh for the big games. If you are wondering why there are no Lakers on this list, it's because I'm a Celtics fan and even with the Jrue Holiday trade, I'm concerned about the Lakers. They have reloaded this year and the collective health of LeBron and Anthony Davis is the largest question hanging over their ceiling. They may need stuntmen most of all. Hit up MMH in the socials and let me know who they should get!
Thanks for reading. It's good to be back.