Midseason trades are part of the fabric of the NBA. What's most fascinating about the tradition is that the rate of success is quite low. These deals are seen as mid-course corrections, but most of the time, these moves do not shift the needle on a team's championship destiny. 
There are notable exceptions, like the Rasheed Wallace trade for the Pistons in 2004 or Pau Gasol and the Lakers in 2008. There are others that mattered more in the subsequent seasons than the one in which the deal was made, like Andrew Bogut to the Warriors (2012) or Kevin Johnson to the Suns (1988). In the past, you might have been better off drafting your way to a title.
Making a huge change to a team of 8-10 rotation players is a risk. Teams pursue it for many different reasons. I'll break them down into 4 main types of trades.
The Business Deal
This is the trade that works well for both teams. Neither team gets fleeced, it's just a straight-up move. A solid player for a draft pick, that type of thing. Teams with different needs working together to try to improve. 
The Gut Punch
This is the trade that the fans don't expect. Or even if they do expect it, it still stings. This could be a fan favorite getting tossed in a deal or a young prospect being given up too early. There is a slight variation of this in which a star player wants to leave, but it is still a gut punch for the fans. Examples of this whole category include Boston trading Isaiah Thomas, Memphis in that aforementioned Gasol trade, and Denver losing Carmelo Anthony. The emotional or strategic gut punch. 
The I Give Up/We'll Get What We Can
Sometimes, you just gotta get rid of a guy. This type of deal can fall into some of the other categories too. Mostly it comes about when you have done all you can do with a player. It might be a free agent signing that didn't work, a draft pick that didn't pan out, or perhaps the fit just never lined up between the team, fans, and players. 
The James Harden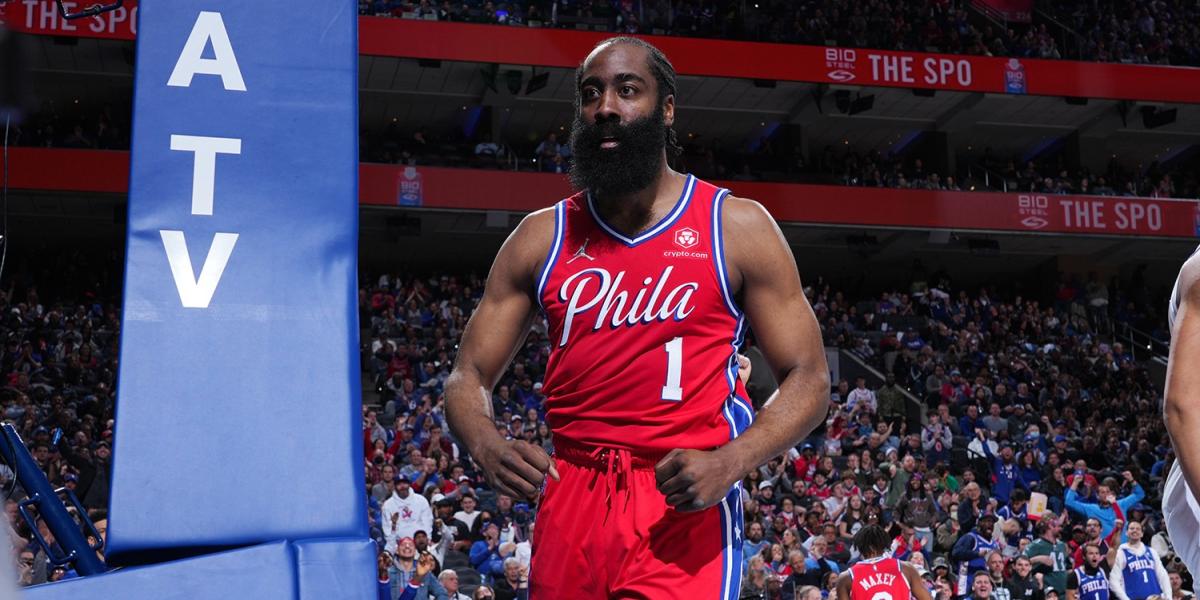 There are so many other examples of players pouting—and eating—their way out of a situation they don't like. Vince Carter is perhaps the most famous player to simply give up on his team. He mailed in games for the Raptors until they traded him and then instantly returned to superstar form. 
All due respect to Half Man-Half Out the Door, James Harden has revolutionized this move though. As soon as the title window seemed closed for the Rockets, Harden gave up on his teammates and the fans, jogging through games like a kid picking flowers in the outfield of a little league game. Once he got traded to the team he wanted to go to, the Nets, he was awesome again. 
That was last season. This year, a wild confluence of events including injuries and Kyrie's own version of pouting, made Harden unhappy. (There may have been other factors too depending on what you believe about playing style disagreements.) James Harden started playing like James Lazy-en until he got traded again. Now he's kicking ass in Philadelphia. It's a true master class in the art. 
I sound the most bitter in this one because, in many ways, it's the worst for the fans. Think of the children, still going to those games—it might be the only time that year they get that opportunity—and they have to watch players tank. 
This Season's Trades
Now, I'm going to look at some of the bigger trades that fit into these categories from the February 10th trade deadline and check in on how the deals may or may not have transformed the franchises. 
76ers-Nets
Speaking of Harden! So he was traded to the 76ers. He has played in 5 games since then and Philadelphia has won each. They are 3-2 in the games he has not played in. That is not really a functional sample size but it's clear that Harden is a top-tier player in the league and when he plays, his teams are generally better than when he does not. 
In looking at the 76ers' record from January 1st until the trade deadline, they were 13-6, so their overall win percentage has not increased that dramatically. I looked into some of their numbers, and 4 games is just not a sample size to glean much from. 
Still, for the fun of it, how about this one. For the season, the 76ers net rating is 2.5, which is 11th in the league. In the four games that Harden appeared in, it is 17.2. Again, Harden is good. 
The Nets received Ben Simmons in return for Harden in that deal. He has not played. They are 4-7 since that deal. They were 6-16 since January 1st. 
James Harden quit on his second team in two (one and a half?) seasons. But it looks like it might work out. 
Celtics-Spurs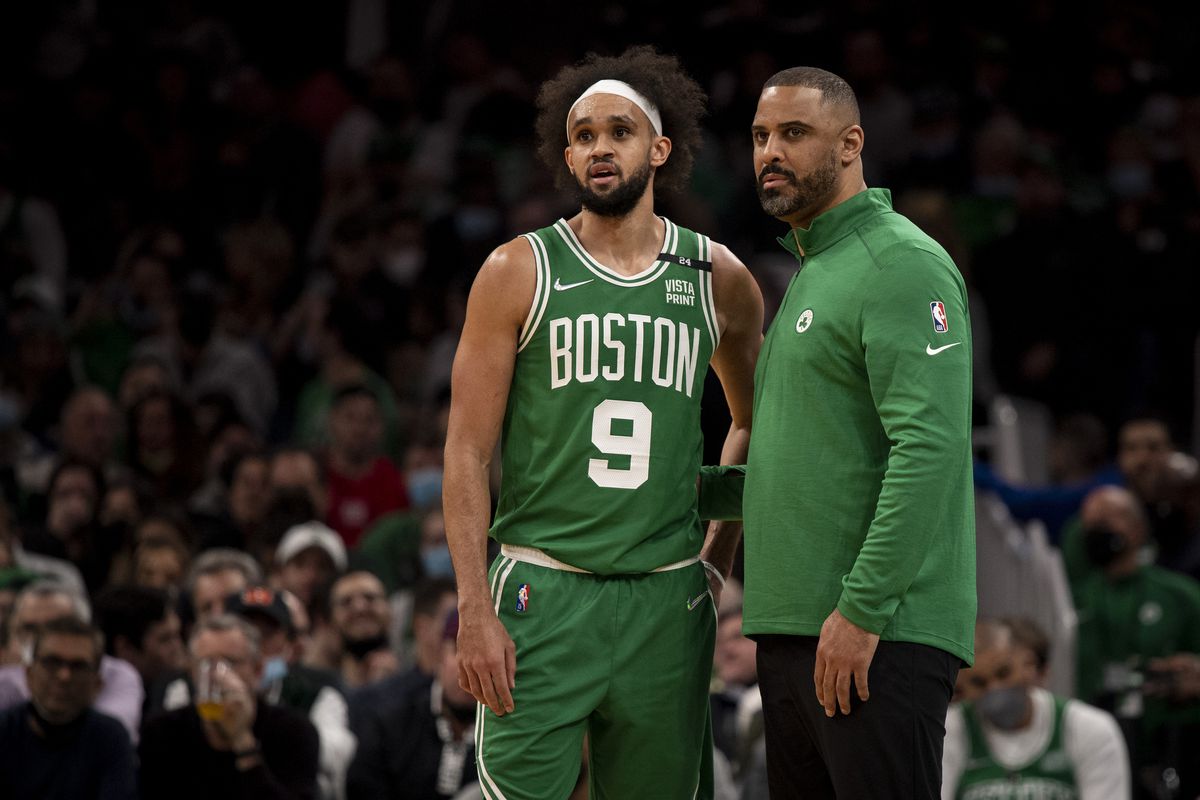 The Celtics traded for Derrick White. The eye test suggests that the deal has been a net positive for the team, giving them another playmaker who works within the offense. Boston is 8-2 since the trade. However, they were 14-6 in 2022 before getting White, and had the best defense in the NBA. 
In looking deeper at the numbers, the Celtics defense has gotten a smidge worse, giving up more fast break and second-chance points. Those are unrelated to the players they shipped out. Their other important analytic numbers, primarily on offense, have improved and that might be credited in some portion to White's steady presence. Their net rating since the deal is a league-leading 11.1. 
This was a business deal for the Spurs and the Celtics. The Spurs were not going anywhere and they got a pick out of the move. The Celtics traded a couple of players who were not vital to their rotation and got a player that their coach had worked with before and knew could help. 
Pelicans-Trail Blazers
The Pelicans swung a deal for C.J. McCollum from the Trail Blazers. Regardless of on-court play, trading for an all-around professional like C.J. was going to benefit this team that felt a little bit like a patchwork quilt at times. Some of those patches were young guys who could learn from him, some were veterans that would enjoy playing with him, and some were Zion Williamson who was nowhere to be found. I'm not a true New Orleans scholar, but I think that MMH's Pelicans expert Chris Dodson would back me up. 
On the court, the idea of trading for a talented guard has paid off too. The biggest change was in that aforementioned net rating. Before the trade, they were at -3.2 and now they are sitting at 6.3. While they are still 5-6 since the trade after being sub .500 for the season, there are other reasons to be optimistic.
Shooting percentages have all increased and as a result, they are scoring significantly more points per game. They play a more connected style of basketball and they have two dynamic wing scorers in McCollum and Brandon Ingram. I know we're still talking about small sample sizes, but there are other good signs.  This was a business deal trade that worked out. 
The Blazers side of the deal makes sense too. Breaking up the C.J. and Dame backcourt has been discussed for years and with Dame hurt and the trajectory of the franchise pointing in the wrong direction, they got what they could. The Pelicans were in the right place at the right time to take advantage. 
Pacers-Kings
Now for the gut punch. To be fair to the Sacramento Kings, they probably got the best player for right now. Domantas Sabonis is an All-Star level player with a unique game. 
Buuuuut they traded 21-year-old Tyrese Haliburton to get him back. And based on the Twitter reaction, how I assume the 14 Kings fans out there reacted, and my personal feelings, that's a tough deal to swallow. 
Haliburton is a guard who can play multiple positions and fit within most any offensive scheme. He might not be the best player on a team, but if he's the third-best, that team is in an amazing spot. To me, that is also a conservative projection. He could very well blossom into the second-best option on a contender. 
Perhaps Sabonis is a similar guy, but the Kings are not a contender and won't be within the window of his prime. D'Aaron Fox is back to playing solid ball after a disappointing start to the season, but he's not the guy I would have wanted to keep from that backcourt. Their net rating has decreased from -4.9 to -5.6, although that slide hasn't changed their ranking in that stat, still 25th in the league.
The Pacers, on the other hand, got better. Even if the numbers don't bear that out this year, they have a young, dynamic player to help build with. That's a major win since they had many years of data showing Sabonis, also relatively young and dynamic, taking the franchise. They have extended their window by capitalizing on Haliburton's potential.
Mavericks-Wizards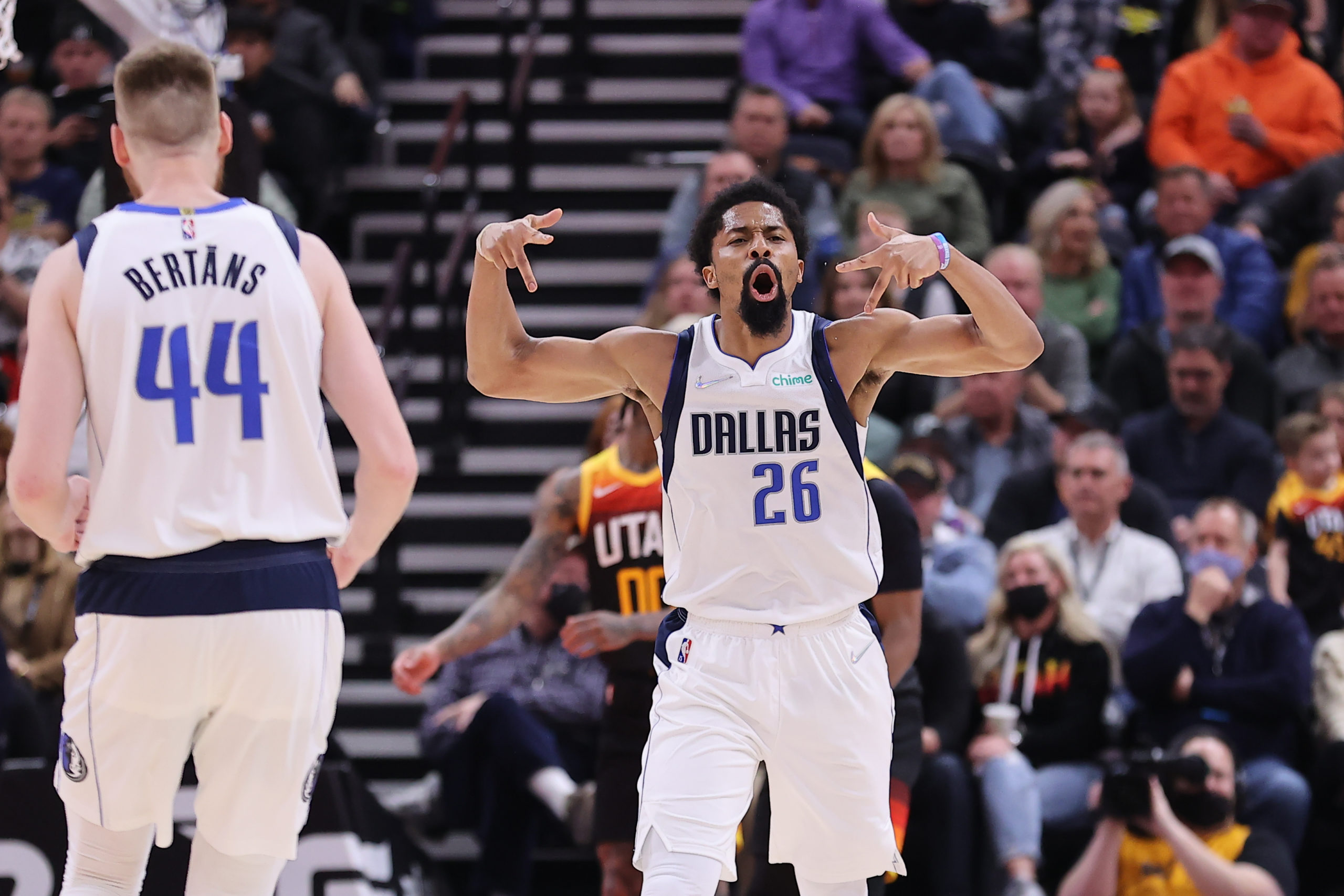 Another real gut punch trade, this time for the Mavericks fans. Just kidding. Porzingis never seemed like the right fit with Luka Doncic on or off the court. On paper, it sure could have been a perfect pairing and yet basketball games are not played on paper. 
For Dallas, who picked up MMH interviewee Spencer Dinwiddie and Davis Bertans, their offense rating has jumped around 8 points and their defensive rating has dropped around 7 points, working out to only a 1 point net bump. In the regular season, I maintain that those offensive numbers are more valuable. The playoffs are where the defense truly locks in.
Before the deal, the Mavs were elite in that area so we will see if they can recover there. Porzingis was giving them valuable defense when he was out there. 
The phrase "when he was out there" is the key. Dallas could not rely on Kristaps. While Dinwiddie and Bertans are not iron men, a piñata is more durable than KP, so having them available in crunch time will matter. 
Washington, who got Porzingis, is taking a gamble. The fit with Dinwiddie and Beal had soured and so they are hoping that KP's raw talent can win out. If healthy, he is an interesting fit with the rebounding and defense of Kuzma on the front line, and offensively, his game could mesh with Beal next season. He was the original Unicorn for a reason. Unfortunately, now he's a unicorn because you never see him around.
This was an 'I Give Up' move.
There were other, smaller deals completed at the trade deadline, but those are the moves I think will continue to impact the most teams. As the sample size grows, we will continue to see how teams adjust – or if Ben Simmons decides to play basketball.