In August, Sharon Van Etten, Angel Olsen, and Julien Baker closed out "The Wild Hearts Tour" with two sold out shows at Central Park's iconic SummerStage in NYC. The energy of their final performance on the 21st was electric, and there were plenty of full hearts as each artist professed their love for their tour mates repeatedly on stage.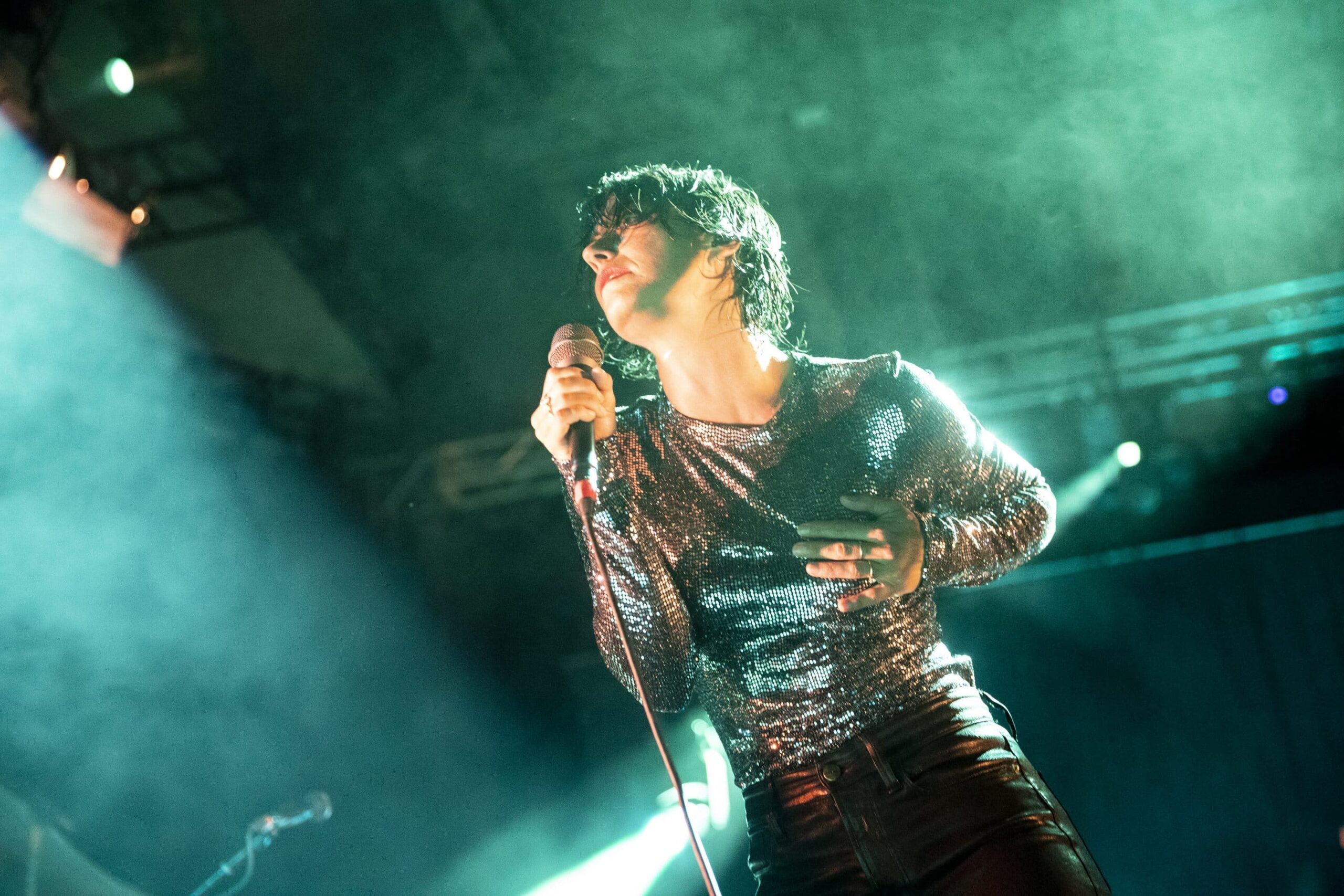 Sharon Van Etten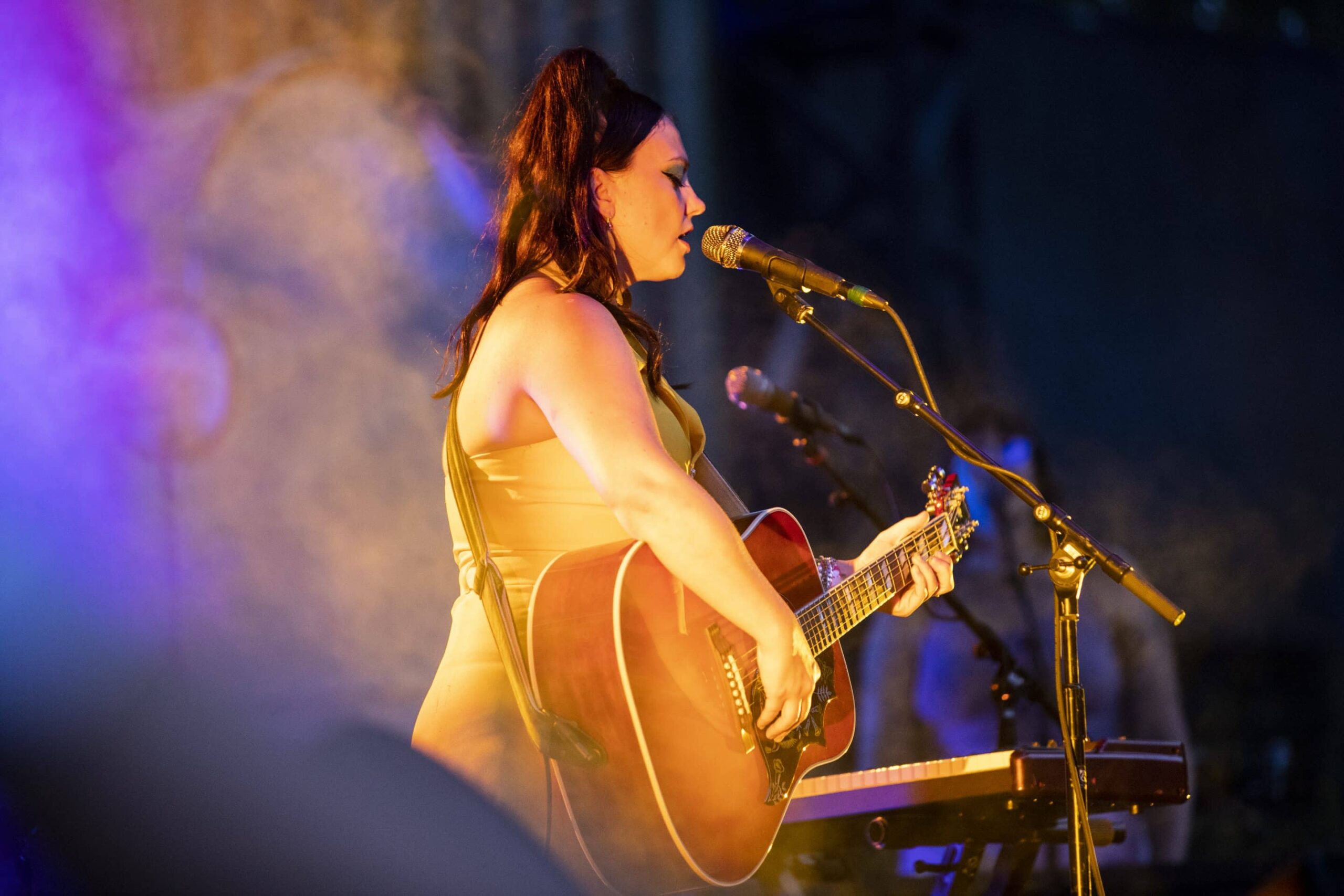 Angel Olsen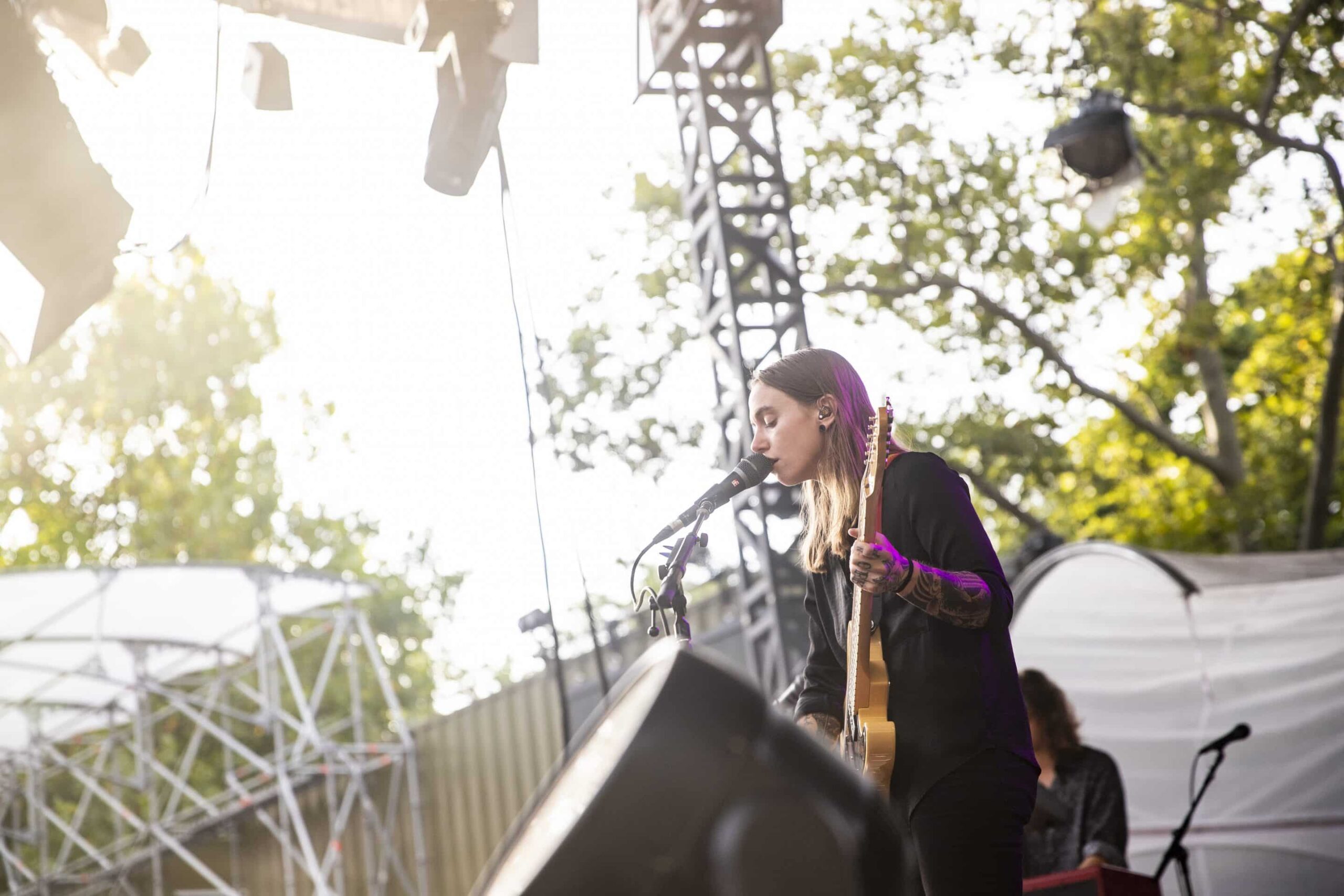 Julien Baker
However, the format of this tour–a three-part co-headliner event—was just unusual enough to make me question what the meaning of headlining is in this context, and how it may be evolving in the indie music scene. When the tour was announced, it was not specified in what order the artists would play each night, how long their respective sets would be, etc.
Normally, anyone would assume that the "biggest" artist would perform last as the true headliner. But how is that measured in 2022? Is it who has the most followers on social media? The most listeners on Spotify? All three of the "Wild Hearts" artists are roughly in the same range by those metrics.
Perhaps seniority comes into play; Baker is the youngest, with fewer albums under her belt than Olsen or Van Etten. But they've all been in each others' orbits for years already—Baker and Van Etten were even interviewing each other about their work and friendship for Vulture back in 2017.
Surely from a promoter's perspective, the answer boils down to who can sell the most tickets…but predicting that seems increasingly uncertain in the wake of the pandemic.
Baker did perform first of the three in Central Park (after a short, impressive opening set by Quinn Christopherson), but Olsen and Van Etten alternated set positions between nights. This seems to have been the case for most of the tour, save for Baker performing second on her home court in Nashville.
That shift in itself–the home court advantage—speaks to a growing conversation in selectDIY music circles. Some touring acts consider performing alongside local bands to be an opportunity to reach bigger audiences in distant markets, while others find themselves frustrated by a lack of local support. Castele, a small post-hardcore band from Colorado, recently got over 25k views on TikTok for suggesting that local bands should headline these shows so their fans can't leave before the touring band performs. On the other hand, it's also a common debate on Twitter between both fans and artists about whether it's rude to ask what time a band's set is at a given show—as it allows audiences to arrive late, skipping the earlier bands on the bill.
Echoes of all these issues could be felt at "The Wild Hearts Tour." Though most of the audience was engaged, there were still a few outliers who went for drinks or talked through the sets of the artists they "weren't there for." It's possible that none of the artists could have filled Central Park's SummerStage individually, but together they did it twice. And I think that's the takeaway.
The combined energy of the three artists sharing their "headliner" status, even symbolically, elevated the evening. Because the night could have been Van Etten's, focused entirely on her finally returning for two huge nights in Central Park after her NY farewell performance at Webster Hall in 2019. Or it could have been Olsen's, celebrating her new album and its extravagant companion film, or Baker's, or Christopherson's. I would have gladly bought tickets to any of those shows. But it was all of them, and it felt special.
There was real joy radiating from the artists, and the fans got everything they came for, regardless of who they came for. During Baker's set, almost the entire touring party came out to headbang to her last song, "Ziptie," then, at the end of the night, everyone returned for a triumphant group performance of Sharon & Angel's recent collaboration, "Like I Used To," to close the show.
This specific format wouldn't work with just any trio, and it's certainly still worthwhile to deep-dive into a single artist for a night, but it may be that when the spotlight of top-billing is deprioritized, there is room to rediscover a unique community energy that so much of the original indie and DIY music scene was founded in.
Original photography by Joseph O'Malley